Every Friday, Atwood Magazine's staff share what they've been listening to that week – a song, an album, an artist – whatever's been having an impact on them, in the moment.
This week's weekly roundup features music by Aly & AJ, Peter Manos, Big Thief, Jamie xx, Kehlani, and more!
— — — —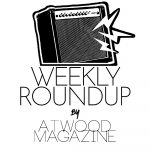 —
:: "Joan of Arc on the Dance Floor" – Aly & AJ ::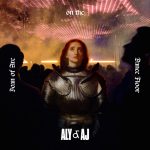 Aly & AJ's musical comeback has been one of the most satisfying things that have happened to me in the last few years (this statement sounds sad, but I swear it's not, I just love when icons from my childhood re-emerge as freaking legends). Since "Take Me", their 2017 official comeback single, they've proven to have a knack for blending '80s synths and influences with delicately told stories to create delicious-sounding pop music. There's no denying it, their music is freaking great – and it always has been: "Potential Breakup Song", hello?? They spotlight moments that range from being frustrated that someone you met in a dating app is taking too long to ask you on a date ("Take Me"), to tackling the Harvey Weinstein scandal ("Star Maps"), to dealing with depression, anxiety, and panic attacks ("I Know", "Attack of Panic").
"Joan of Arc on the Dance Floor", their newest single released today, seems to be about the joys of letting it all out through dance. It's darker and smokier than their previous projects, in line with "Attack of Panic", which was released a few months ago. The chorus synths are taken straight out of a Berlin rave during the 1980s, the lyrics examine different personalities in a club, not being afraid to push the limits and resist every impulse to do anything but dance. If Joan of Arc is dancing, who are you to refuse the invitation?
:: "Tennessee" – Peter Manos ::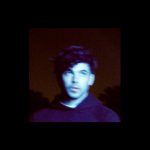 Dallas-based musician Peter Manos' new single is hypnotic. From its burbling opening chords, it sounds like you're being plunged underwater. The production begins minimally, with a simple beat and bass line behind Manos' autotuned voice. Slowly, the song builds as Manos sings, "Nothing ever changes, I wish I could change this." Typically, the voice-distorting autotune would grate on me – but here, it adds atmosphere. As the song progresses, Manos' gentle voice almost becomes washed out by reverb laden guitars and synths, but once again snaps into clarity. It's a song of push and pull: "You don't understand / how could I understand?" and "Nothing ever changes, I wish I could change this." It ends on an almost unresolved note, a question mark as a guitar scrapes upwards. Without the song's production, the song might be R&B, it might be pop. But the underwater quality puts it somewhere in between, with echoes of James Blake and Frank Ocean. It's a deceptively strange and intimate song, and catches the ear.
:: "Cloud Nein" – Man Man ::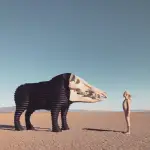 When you turn on a Man Man record you never really know what it's going to sound like, but you know it's going to be theatrical, unpredictable and damn catchy. Opening with the chaotic boom and blasts of instruments, the song soon emerges from the smoke as a piano driven, upbeat ode to nihilistic denial. 
Nothing ever lasts
Didn't you learn this by now?
Were you born in a briar
With your head upside down
And you toe the line between
Losing your mind and fancy free
With a dollop of delusion 
With vocals like Dave Grohl and music with more layers than your favourite BLT, it'll stick in your head for days. It's upbeat nature masks the dark overtones, creating a duality that jars the emotions and titillates the senses. The chorus' pun—"I don't wanna know if, You're living on cloud nein"—just makes it all the more enjoyable. 
:: "Everyone Is Home" – Ferris & Sylvester ::
A quarantine song speaking perfectly to the emotional pain of the present moment, Ferris & Sylvester's "Everyone Is Home" is ripe with heartache, connection, and understanding. It's an incredibly haunting offering from the London-based duo of Issy Ferris and Archie Sylvester, whose tapestry of folk and indie rock feels familiar and cathartic during this time so full of uncertainty, fear, restlessness, and disconnect: 
They told us to stay home
But don't they know
Home is never home
Without you here to keep me warm
It's you singing in the kitchen
Instead I turn on the radio
Can't help think everyone is lonely
Yet everyone is home
Everyone is lonely
Yet everyone is home
There's two halves to this whole. There's the pure love that drives the song forward, and there's the heartache and longing that keeps that love from flourishing. We all have our anchors, but not all of our anchors are home with us; the people we need to get through these days and nights aren't there by our sides. Hence, while Ferris & Sylvester's breathtaking harmonies and eloquent instrumentation inspires us to embrace the ones you love, they also remind us that so many of us are lonely – and we're lonely together. Maybe this song can be our company for a little while – if we can't connect in person, we can always connect over music. <3 
:: "Consequence" – Zanski ::
Some of us are rounding the bend on two months of quarantine. Things can become really… interesting in that time. To keep your sanity when the entire world grinds to a halt takes a level of acceptance once reserved for Buddhist monks and DMV lines, but Toronto-based multi-instrumentalist Zanski posits that it was within our grasp all along. His latest single "Consequence," a cut off his upcoming EP Upon Frigid Water, takes acceptance in the face of overwhelming struggle as mantra. Laidback guitar licks and mesmerizing electronic production slice through mounting anxiety like coffee through a morning haze. He deftly bridges the gap between organic bedroom R&B and digital futurism, doling out the perfect antidote for 2020 quarantine burnout. Even in this new reality, we never stop being human. But we can escape from the black spirals that pull us downward.
Got my things spread on
The floor, that I'll destroy to
Move this forward
We may be used to life as it was, but that doesn't mean we stop living. Maybe we just need a breather before we move on to something new. "Consequence" provides that soothing exhale until your feet start moving again.
:: "F&MU" – Kehlani ::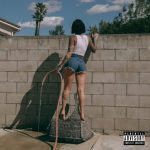 Kehlani's sophomore album It Was Good Until It Wasn't is flooded with hip-hop-infused R&B, and it's an often darkly seductive album. "F&MU" is the standout track from the album about getting caught in a shitty relationship's cycle. Despite the cynical nature of the track, it's instantly catchy once Kehlani gets to the chorus:
We fuck and make up
Like it's Maybelline
We do petty things
Teetering the line between pissed off and turned on, the track is an excellent summation of It Was Good Until It Wasn't, fitting perfectly next to songs like "Toxic" and "Hate this Club."
:: "Idontknow" – Jamie xx ::
As the lockdown continues and the days of isolation are extended, I'm finding one of the most cathartic releases is simply letting go and losing yourself to music. Dancing swaying, whatever it might – it's alleviating, and Jamie xx provides an anthem that channels raw emotion with "Idonknow." It's a bustling electronic song that flows in waves, each new crash carrying a different weight to it. Any frustration one is clinging to can easily be let go when listening, providing an unfettered listening experience that will have hearts racing and ears enraptured. 
:: "Love in Mine" – Big Thief ::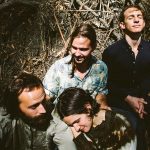 I love Big Thief sooooooo much. Songs such as "Mary", "Masterpiece", and "Paul" are beautifully sad and poetic and make my heart curl up with cozy fragility. Their latest single "Love in Mine" (released April 29) is like a lullaby. Summery plucks of guitar blow like flowers in a warming breeze while Adrianne Lenker's distinct vocals warble alongside.
Put your love in mine
Let your body sing when your words won't
Tell me everything 
 When I ramble on
And I often do
Remind me to travel home to you 
Whatever comes
When it calls
Whatever leaves 
What we leave behind
Like cicada shells
Will be hollowed
And eaten by the hills 
The song is an outtake from their Two Hands album sessions and was originally released as a b-side sent out to fans last year. It's short and simple and, when I first heard it last week, it was on a rare day where I ventured out of my apartment and cycled into the city, social distancing in a park under the sunshine while inhaling the fresh air. Appropriate.  
:: "Waiting Games" – Trella ::
The trademark of a Trella song seems to be a sense of triumph, and her latest single, "Waiting Games," surely fits the description. With a voice of assurance and synth pop catchiness, Trella looks in the rearview at bridges she once burned:
I'm setting fire to all our bridges
Tear out the roots of this god forsaken town
I'm seeing myself out
Till there's nothing that ties me to you
Anymore 
The song captures the way it feels to take the reins and take a leap, to leave what you have behind for what you want, and for the feeling of freedom. Though that experience often feels like an uphill sprint, as depicted in the music video, it's also a kind of victory– and "Waiting Games" is a fun sonic ode to that triumph.
— — — —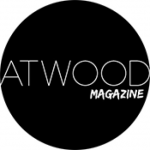 :: Weekly Roundup ::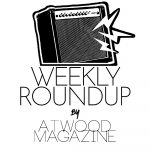 ---
:: This Week's Features ::
---