Oli Hannaford and Marna's "Considering Both Sides" glimmers and shines, giving a true and beautiful voice to an honest piece of life in love.
— — — —
Atwood Magazine favorite Oli Hannaford has never failed to impress with his soulful blend of electro-pop and R&B grooves. Over the last two years since we were first introduced to the burgeoning British artist, he has proven that he is more than capable in curating tunes that are lyrically emotionally taxing and lushly technically produced, supplementing his prowess with tangible means. His latest single, "Considering Both Sides," featuring British electro-pop singer Marna, is no exception to this.
"Considering Both Side" – Oli Hannaford ft. Marna
Through melodic harmonies and lucid instrumentation, Hannaford and Marna explicate dual sides of a misunderstood and misused relationship, and the tolls it has taken on both of them. The song opens with Marna's honeyed vocals crooning:
Nothing comes easy,
And nothing is free
You're causing trouble
To get a rise out of me.
Considering both sides,
Can you ever be on mine?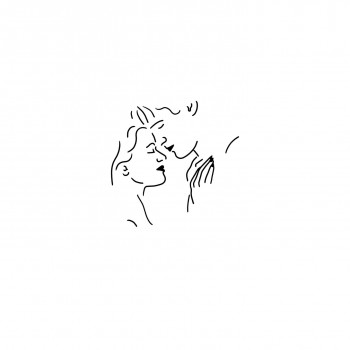 Instantly, it becomes obvious that there is miscommunication. She continues pointing the finger, claiming:
So problematic,
Overreacting,
Melodramatic;
Under the thumb,
I still try to get it right.
From Marna's perspective, there is apparent struggle to show compassion. She has tried incessantly to be as considerate as possible, albeit through hardship. Hannaford, then, interjects, proclaiming:
And we will be fine,
I've seen a glimmer and a shine
Coming out of both our eyes.
Though it is the purported end, Hannaford remains level-headed and grounded, keeping peace and offering reassurance as best he can. As the chorus subsequently enters in, both vocalists openly admit, "I still want to be friends with you," mutually yearning for a positive outcome, and looking at both sides of the coin, saying, "Considering both sides, I wanna be friends with you."
Following the first chorus, Hannaford enters with his side of the story, stating:
And don't think I've got no questions for you,
What you gonna do, run away?
For an hour or two, or a day.
I just wanna know,
Was it where and why,
And was it you that caught his eye?
I'm really trying to
Consider both sides,
But I don't think you did, no.
As the story unravels, Hannaford's palpable pain and heartache becomes more clear, as the relationship's unrequited affection comes to the fore. There has been a definitive failure to properly communicate any mutual feelings, and they've now been forced to face it. Marna, similarly to Hannaford prior, then interjects with the pre-chorus, confirming:
We will be fine,
Without each other at our sides.
I've seen a glimmer and a shine
Coming out of both our eyes.
As the chorus then repeats, we enter into it with a new understanding of the relationship, and knowing that it's likely for the best that the two are not romantically together. Hannaford and Marna have come to an ultimate agreement that a platonic friendship is the healthiest outcome after all.
The duality of the pair's vocals swirled together ultimately offers a deeper, more personal tone to the track, as the flourishing instrumentation bides a gentle narrative that feels tacitly heart-wrenching. A repetitive, airy flute, clement piano keys and a persistent hi-hat fixate on elucidating a perceptive account of this relationship, and overlaid with the duo's rich vocal tones, "Considering Both Sides" fluidly untangles an apparent misconception.
"Considering Both Sides" pleads for clarity, and Hannaford and Marna do their best to offer it. Whether one would happily admit it or not, there is an undeniable ubiquity to the song's overarching theme, and the duo have masterfully illuminated with oft-dealt with relational reality. "Considering Both Sides" glimmers and shines, giving a true and beautiful voice to an honest piece of life in and out of love.
— — — —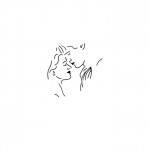 Oli Hannaford © 2018