By exploring the pitfalls of touring and artistry, RIVVRS explores the idea of falling out of love with your craft and the process of regaining back that lost passion.
— —
Each and everyone one of us has a passion, a craft that we cling onto and call our own. For many, those passions turn into dreams we strive for in the future. However, once some of those dreams are reached, one might find that what was once thrilling has turned into a mundane daily ritual that leaves them questioning what they ever found enjoyable about it in the first place. Singer-songwriter RIVVRS has felt these emotions in regards to his musicianship, and his latest single, "Out of Focus," is an intimate telling of the struggles he faced when pursuing his passion.
Listen: "Out of Focus" – RIVVRS
[soundcloud url="https://api.soundcloud.com/tracks/421490193?secret_token=s-ZwBxq" params="color=ff5500&auto_play=true&hide_related=false&show_comments=true&show_user=true&show_reposts=false" width="100%" height="166″ iframe="true" /]
---
Atwood Magazine is proud to be premiering "Out of Focus," the latest single off of RIVVRS' upcoming album Cosmic Dream, releasing July 20! RIVVRS is the creation of California-based Brandon Zahursky. Starting in 2014, RIVVRS crafted a space that was all his own through a phenomenal combination of rock vibes and energy with authentic lyricism and soulful vocal work seldom heard in many artists today, allowing him to make his Americana sound a wholly unique one.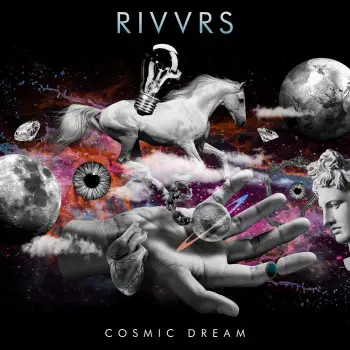 The track is one that follows you even after it ends. It begins with gentle strokes of keys that are soon accompanied with a simple drum beat, building up to a heavier display. At the start of the first chorus, an on-rush of swirling guitars joins the fray and this is where RIVVRS' signature raspy, sultry voice truly shines. You hear the heartache with each word sung, as if it's a painful memory to re-experience for him, yet it's still an important one to share.
I don't feel the way I did
When we were just a couple kids
With our backs against the wall
We thought we knew it all
It's a heavy tune that seems to be perfectly placed during moments of doubt when thoughts are clouded by irrational thinking and misplaced priorities. "I co-wrote 'Out of Focus' while I was traveling through Nashville on tour at the end of 2016," explains RIVVRS. "I was traveling solo and I remember that tour specifically was really hard for me. I slept in my car most nights and the show turnouts weren't exactly great. My trip to Nashville happened during a gap in the tour and I was feeling really disconnected from the life I left back in LA. I felt like I wasn't living the dream I had envisioned in my head. Up to that point, making art and making money was a tough balance and I started to feel like I wasn't connected to my own music in some ways. The priority was always set on making a living, less so on being happy. I think I just started to realize I was focused on the wrong things and that trip reminded me of why I started making music to begin with. That's what sparked this song."
Now all I know is going out of focus
It's coming down around us, I know
And all we've know is slowly turning hopeless
And all I ever wanted was gold
But it's out of focus
The chorus has a tinge of pain attached to it and adds a heaviness to the track that is both haunting and beautiful with how authentic the lyrics and vocals are. What he thought he dreamed of, what he thought he wanted, is scattered. Where is he heading and why? And is it for the right reasons? The lyric, "and all I ever wanted was gold, but it's out of focus," is that sudden realization that the glitz and glam was not the original goal for this journey and path, and now it's time to remedy the issue and get back on track. Or, at least, it's time to attempt to get back on track.
I don't think it's quite as simple
As black and white or in the middle
I'm swimming in the shades of grey
Before they fade away
Cause now I know just looking back
that  what  I  need  is  what  I  lack
and  I  can't  believe  it's  come  to  this
It is what it is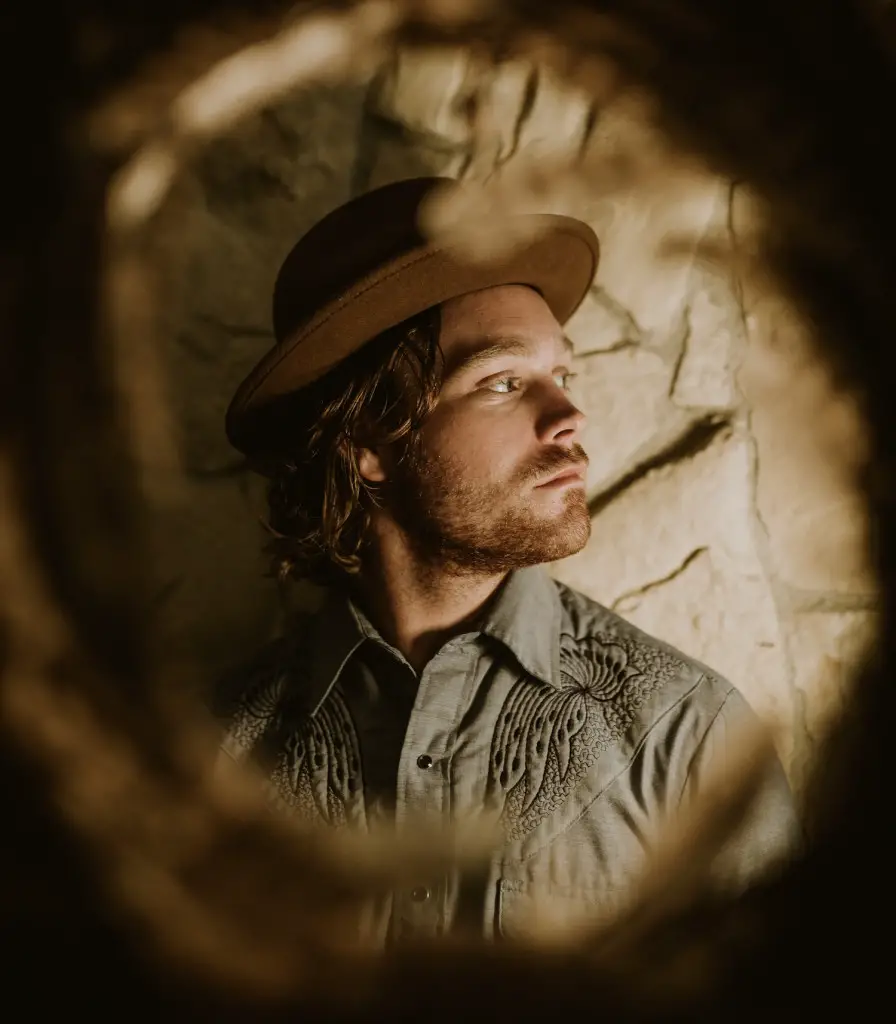 Nothing is as simple as we hope; most situations are indeed muddied by shades of grey, eliminating any possibility of an easy answer or solution. The drive to perform and excel at his craft are some of the key ignitors into why his life as a musician came to be, so what happened? It's a question that can extend to anyone with a passion that was seamlessly lost out of nowhere. "I can't believe it's come to this," shows that a sense of focus has come back, but the fact he fell so low in order to be brought back up is almost unbelievable.
"Out of Focus" is an anthem to those whose dreams became nothing but misery for them. It's for the individuals who are seeking to regain that lost love with their passion and to begin anew. RIVVRS experienced a rebirth into music and intimately detailed the story through a slow-build melody that transforms into an assertive beat with heartfelt vocals that captures the listener's attention the instant that sound is heard. "Out of Focus" shows that RIVVRS can expertly blend multiple genres into cohesive and beautiful songs that explore the most human aspects of our lives.
Be sure to connect with him below, and stream "Out of Focus" exclusively on Atwood Magazine!
— — — —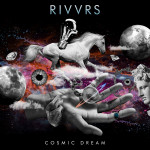 ? © David Cano
:: Stream RIVVRS ::
---
:: Cosmic Dream Tour ::
** without Paul McDonald
7/30/18 – Denver, CO – Globe Hall
8/1/18 – Chicago, IL – Beat Kitchen
8/2/18 – Cleveland, OH – Beachland Tavern
8/4/18 – Columbus, OH – Pelotonia**
8/5/18 – Washington, DC – Gypsy Sally's
8/7/18 – Boston, MA – Middle East
8/8/18 – New York, NY – Mercury Lounge
8/9/18 – Atlanta, GA – Smith's Olde Bar
8/10/18 – Charlotte, NC – Evening Muse
8/11/18 – Nashville, TN – High Watt**
8/12/18 – St. Louis, MO – Off Broadway
8/14/18 – Houston, TX – Fitzgerald's
8/15/18 – Dallas, TX – Curtain Club
8/16/18 – Austin, TX – Saxon Pub
9/4/18 – Los Angeles, CA – Troubadour
9/7/18 – San Francisco, CA – Bottom of the Hill
9/9/18 – Seattle, WA – Sunset Tavern
9/10/18 – Spokane, WA – Bartlett
9/11/18 – Portland, OR – Doug Fir Lounge
9/12/18 – Eugene, OR – Sam Bond's
9/13/18 – Boise, ID – The Olympic
9/14/18 – Salt Lake City, UT – Kilby Court