The warmth of intimate company and late-night reverie runs through Sea Caves' new single "Dart," a dreamy reflection on relationships and change
Stream: "Dart" – Sea Caves
---
The warmth of intimate company and late-night reverie runs through Sea Caves' new single a dreamy reflection on relationships and change. Serene yet a touch strained, "Dart" invites us to close our eyes and feel the weight of time's influence on us and our world: How we move through our days, weeks, months, and years, getting closer and farther apart from one another as we bend and break, develop and grow.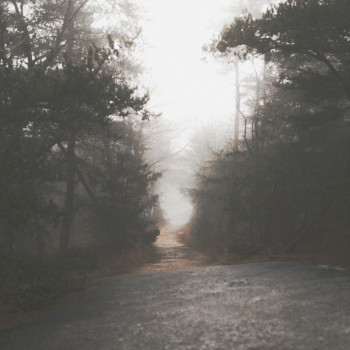 whether you fight or run
it's all with adrenaline
pumping through discourse
and before the night'll go
you'll be off with your car all packed
and your giddy-eyed friend
there waiting in vain
Atwood Magazine is proud to be premiering "Dart," the first single in three years from Portland, Oregon band Sea Caves. The quintet of vocalist Sydney Rohrs, vocalist and multi-instrumentalist Shiloh Halsey, drummer and vocalist Cameron Jones, bassist Brian Nelson, and Johnny Askew, Sea Caves released their debut album Bright Forest back in early 2016. The band's current sound exists on the "dream pop" side of indie rock: Where space is itself a tangible thing that is felt on record, affecting our experience of a song through the sheer fact of being.
In the case of "Dart," such space comes through the Sydney Rohrs' expressive vocals, perfectly complemented by a warm wash of surrounding instrumentation – not least of which is a rollicking, glowing lead guitar line bursting with cool, controlled energy.
on a swiftly moving dart
you can move away
and sink right in
on a swiftly moving dart
you can hear my sound from above
Rohrs' delicate lines fall perfectly atop this moving soundscape, yet it's the contrast of her vocal presence and absence that truly creates a sense of energy in a lull: During moments of breath, listeners' attention turns to the band's intricate instrumental work, each of which can be picked out individually while concurrently adding depth and value to the whole. "Darts" succeeds because it is a full band effort; it takes each member's delivery to pull off this moody number that can shine as much light as it might darkness, depending on our state of mind when listening.
"'Dart' has been a song that we, as a band, have felt a special connection with since it came into our orbit," Sea Caves guitarist and songwriter Shiloh Halsey tells Atwood Magazine. "It was one that instantly put us in a distinct emotional/musical place. It seemed to carry with it an atmosphere that felt unique and alive, and we were tasked with uncovering, or more specifically, not clouding that. Like many Sea Caves songs, Dart began from late night reflections on a piano, which then merged with the individual additions and integrations of the full band. We wanted to keep Dart sparse yet maintain a dynamic balance between dissonance and consonance, as well as emptiness and the sometimes bombastic interweaving of guitar and piano. Translating that for the record and the live set was something we were forced to dive deep into as we set out to make it a Sea Caves song."
Halsey continues, "The song reflects on an unstable relationship, moving away, and the lingering feelings that float over your head long after you've moved on from someone close. Change is difficult and often necessary, but we don't ever really fully leave the things that were a deep part of us in our life. They live on in our mindset and actions far into the future and come back to surprise us in ways we can't predict."
Sea Caves' return is lush and expansive – an invitation to step out of the everyday and observe our natural ebb and flow as the tide of life churns around us, molding us into who we are now and who we are yet to become. Listen to "Dart" exclusively on Atwood Magazine!
Stream: "Dart" – Sea Caves
— — — —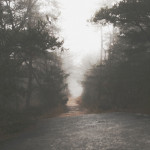 ? © Django Boletus