Lady Lark's debut album 'Permission' introduces the Minneapolis R&B artist as a reckonable shining force full of love, confidence, and unbridled passion.
— —
Lady Lark has landed, and she's coming for us fast.
Already hailed as "Best R&B Artist of the Twin Cities" by local outlet City Pages, Minneapolis-based singer and songwriter Lady Lark is a magnificent, reckonable force exuding love and passion. Her publicist rightfully calls her a "beacon of confidence," and it's no wonder why: Light shines wherever the artist goes, glistening through her majestic, pulsing beats and intimate exclamations.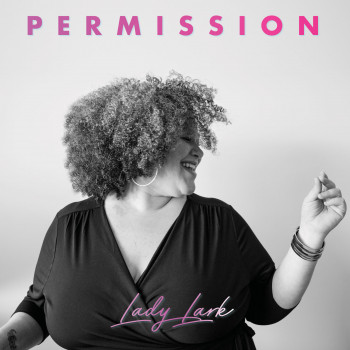 Atwood Magazine is proud to be premiering Lady Lark's debut album Permission, independently out 5/10/2019. Vibing with "the good stuff," Permission finds Lady Lark delivering on the promise of her earlier singles: That this is an artistry motivated by, and dedicated to spreading love in all its forms. Opening with the heated "WWYD" (What Would You Do), Lady Lark presents Permission not as a request, but rather as a feverish statement of intent. Desire and allure drive the album's seven funk-fueled songs, each of which thrives with its own buoyant indulgence.
Permission is sexy and sleek – an energetic blend of R&B's past and present.
Lady Lark's debut burns both ends of the candle, keeping listeners' ears perked from start to finish as voices swell and saxes swoon. Fiery single "Rendezvous" finds Lady Lark teaming up with fellow Minnesotan Har Mar Superstar in a heavy, high-tempo cry for company and connection: "I don't need you to stay the night, and I don't need your conversation," they sing together. "I don't wanna be lonely… It's not like I love you, it's just a rendezvous." Amongst the better calls for casual encounters, "Rendezvous" highlights not only Lady Lark's lyrical prowess, but also her ability to make a singular experience feel real for the whole room.
---
Such is the artistry of Lady Lark, Minneapolis' fast-rising R&B phenomenon. Permission's raw, impassioned music feels absolutely timeless – and yet, it's come to us now, so this is the time for us to embrace it. Experience the full record via our exclusive stream, and peek inside Lady Lark's Permission with Atwood Magazine as she goes track-by-track through her debut album and its absolutely stellar seven songs!
Stream: 'Permission' – Lady Lark
[soundcloud url="https://api.soundcloud.com/playlists/749679606?secret_token=s-QbTXk" params="color=ff5500&auto_play=true&visual=true&hide_related=false&show_comments=true&show_user=true&show_reposts=false" width="100%" height="450″ iframe="true" /]
:: Inside Permission ::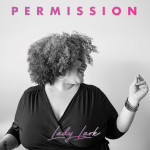 — —
WWYD
I think many of us have been in that spot where we're feeling good about the flirty-ness of a relationship. It feels good, it's fun, but then there's that moment of, "do I say how I really feel?" This is my anthem to those moments…the excitement, the fear, and the boldness to go for it.
Bad Thoughts
What can I say?? Sometimes we have feelings for the people we can't (or shouldn't) have. Those feelings are real, and we can fight against them; but at the end of the day, those bad thoughts might still be running through our heads.
My Way
This is the song that I want to turn up while I'm getting ready to go out for the night – when I'm feeling real sexy, confident, and ready to have a good-ass time. When I know I'm going to take control of my night and enjoy every moment.
Right Kind of Love
Throughout my life, I've had a lot of different beliefs about what "Love" means, how it looks, and what it's "supposed" to feel like. Now, I'm at a point where I love myself and others in the way that is right for me, and all those previous thoughts and expectation are a thing of the past.
Rendezvous
Who doesn't love a consensual one-night-stand? We all want and need a little loving from time to time, and we shouldn't feel bad for that. So let's not take life too seriously and make sure we enjoy it. 😉
Party Tonight
Just a good old dance jam. Give yourself permission to turn all the way up!
Shopping Bags
Look, I can buy my own flashy things, so if you're trying to seduce with me that glitter, you can go ahead and stop right now. There are plenty of other ways to impress me.
Stream: 'Permission' – Lady Lark
[soundcloud url="https://api.soundcloud.com/playlists/749679606?secret_token=s-QbTXk" params="color=ff5500&auto_play=false&visual=true&hide_related=false&show_comments=true&show_user=true&show_reposts=false" width="100%" height="450″ iframe="true" /]

 

— — — —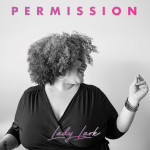 ? © 2019
:: Stream Lady Lark ::