Recommended If You Like: Dustin Tebbutt, Bon Iver, Hayden Calnin, Novo Amor
There's never a "right time" to take action. It's human nature to seek control over our lives, but nature is wild: Any control we have is temporary at best. Our fate is our own only in our heads; we can never be sure of the consequences of our actions, making it hard to take risks when it's so easy to remain safe and secure. We've all stood on the edge of a cliff, hesitant to jump out into the unknown, not knowing how things will end up… And we've all let go of our emotions, of our uncertainties and doubts, and stepped forward into the darkness. Haux captures that pivotal moment on his hauntingly personal new song, "Seaside."

We can make for the seaside
Run until our lungs cave in
Tell all the worst lines
Wait until they sink or swim

Listen: "Seaside" – Haux

[soundcloud url="https://api.soundcloud.com/tracks/267806010″ params="color=ff5500&auto_play=true&hide_related=false&show_comments=true&show_user=true&show_reposts=false" width="100%" height="166″ iframe="true" /]
---
There is an overwhelming sense of peace emanating from "Seaside." Haux sings from the calm perspective of one who has made that leap "into the fog," surrendering himself to an unknown future while finding comfort in the resolve to take a risk – for though a risk is destabilizing, the act itself brings relief to the tension of the decision point.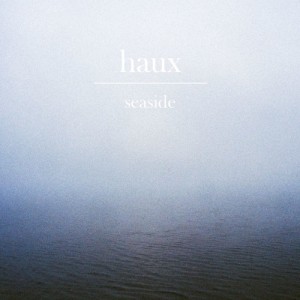 Haux had to dig deep into himself to produce such a raw portrayal of the human experience, but the emotion underlying "Seaside" is undeniably authentic. Hailing from The Berkshires in Massachusetts, 24-year-old Woodson Black and his moniker "Haux" garnered popularity in mid-2015 when iTunes (followed by tons of blogs) featured the ethereal indie folk-influenced "Homegrown," which evoked everyone from Australia's Dustin Tebbutt to Bon Iver while retaining a ghostly and unique character in its own right.
Black never set out with the intention of becoming an "artist" in the traditional sense. He worked behind the scenes at music labels, honing his songcraft on the side. It was a passion – a hobby that he shared with the world, who embraced him upon contact. Only long after the initial success of "Homegrown" and its followup, "Caves," did Black allow what was surely a dream of a dream to trickle into his reality: Pursuing the Haux project as a potential artistic career path. Haux is, for all intents and purposes, an accidental success story in the making.
And that's just the thing: It's still in the making. Haux's future is in progress; his journey has just begun, but at least it has started: Woodson Black has made "for the seaside."
Weightless
We hold ourselves
We're breaking down
We're on the ledge
And if you don't know why
Or if you can't tell him
Or if your old heart is fading…
"We can make for the seaside," Haux sings above ethereal layers of guitar, harmonics, vocal "oohs" and light percussion. The dreamy scene is angelic, light and intimate: Haux's voice is vividly pronounced; its feels as though Haux is in the room with the listener, singing right into our ears as he pours himself out in song. Knowing Haux's story only serves to enhance the sheer beauty of "Seaside."
And yet, there is so much more to take away from "Seaside" than the artist's sole experience: "Seaside" offers an individual journey to all who listen, encouraging us to take risks and live our lives to the fullest extent. There is so much to experience, yet we cannot grow whilst remaining exclusively in our comfort zones. We need to be pushed out, or in this case, push ourselves out.
Will you catch me
If I fall too hard?
Will you trace your
Hand on my heart?
We can split the sky in two
So-I-can hold on
Just to hold on to you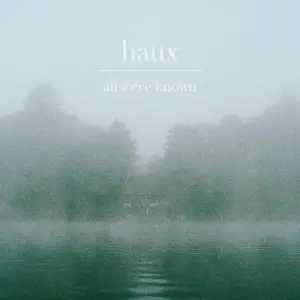 "Seaside" can read like a love song; it can read like coming-of-age poetry; no matter how one hears it, it provides inspiration.
It's been an interesting and exciting road for Woodson Black, and his move to the seaside has proved more fruitful than anyone might have imagined. Haux is set to release his debut EP, All We've Known, on July 8 via UK indie Akira Records.
"Seaside" is fragile, yet warm as Haux encourages us to step out of our comfort zones, making those hard life decisions a little easier to bear. It's a love song and a life counsel all in one, promising only great things to come from this 2016 Artist to Watch. Take Haux's advice and trust your gut: You can't know if you never try. "Seaside" is Haux's catharsis, an invitation to join him on this amazing, mysterious and wonderful journey called life.