Every Friday, Atwood Magazine's staff share what they've been listening to that week – a song, an album, an artist – whatever's been having an impact on them, in the moment.
This week's weekly roundup features music by boygenius, Fall Out Boy, Miley Cyrus, Circa Waves, Crying City, Morgan James, Yard Sale, The New Division, Sophia Habib, Matt Cleare, jessa, Roskamala, dust, and JACKPAL!
•• •• •• ••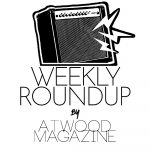 :: the record – boygenius ::
boygenius' hard songs hit hard, and their soft songs hit even harder: With the release of the band's debut album the record today, the full weight of Phoebe Bridgers, Julien Baker, and Lucy Dacus' combined strengths is crystallized in twelve achingly raw, intimately vulnerable, and deeply cathartic songs that break us down, only to build us back up again.
Emotionally charged and unapologetically visceral, the record is a soul-stirring, heartrending gut-punch; the trio of celebrated songwriters seamlessly blend their respective indie folk and indie rock roots into a breathtaking, inimitable journey that only they could create. the record's songs explore the intricacies of human relationships and different forms of love, connection, and intimacy; unabridged introspection, observation, and vivid imagery blend together as boygenius explore what it means to love and be loved; to let someone into your world, and in turn, to be let into theirs; to be not only an individual contributor in this life, but also a part of a greater whole.
"It feels good to be known so well; I can't hide from you like I hide from myself," they reflect in the comforting "True Blue." "I don't know why I am the way I am, not strong enough to be your man," they lament in the soaring, cinematic "Not Strong Enough." "I'll give everything I've got, please, take what I can give; I want you to hеar my story and be a part of it," they declare in enchanting three-part a cappella harmonies on the album's enchanting opener, "Without You Without Them." "And I love you I don't know why… I should have left you right there with your hostages, my heart and my car keys. You don't know me," they exhale in the hauntingly heavy, gut-wrenching finale, "Letter to an Old Poet." "I wanna be happy; I'm ready to walk into my room without lookin' for you… I can't feel it yet, but I am waiting." Each of the record's twelve songs is a powerful piece of poetry manifest through resonant music that hurts in the best, and the worst, of ways.
boygenius' music gets under the skin; every song is a wound, the sonic scar of a life lived. Parts of the record are warm and wonderful, whilst others are cooler and painful to the touch. Yet whether you're smiling wistfully, laughing joyously, or (more than likely) crying your eyes out, boygenius' debut album captures an undeniable, beautiful slice of our shared raw humanity.
:: So Much (For) Stardust – Fall Out Boy ::
My thoughts tend to turn to Fall Out Boy in late March most years, given the line from one of their most giant hits ever, "Centuries": "you're a cherry blossom, you're about to bloom, you look so pretty but you're gone soon." It's around this time of year that the cherry trees in my native Washington, DC famously enter full bloom, and I like bringing this line in that song up for both myself and my friends to remind them that the opportunity to see them is precious, yet fleeting! This year, there's one additional for me to lend my attention to Fall Out Boy in late March: their new album, So Much (For) Stardust, was released just now on March 24th, and it goes haaaaarrrddd!
I've been a fan of Fall Out Boy since I was 13 (since then, the digits in my age have swapped positions… dear old me…) and "Dance, Dance" and "Sugar, We're Goin' Down" became some of the biggest hits of 2005. All throughout So Much (For) Stardust, Patrick & Co. demonstrate that their music has remained as anthemic, energetic and fast-paced as it was way back then. It's a little hard to follow their orders and "Hold Me Like A Grudge" (how could one possibly hold a grudge against a group that's demonstrated such incredible consistency as that over 20-odd years, I ask you?) but I'll sing along with that song anyways, since (like many of the other tunes here) it's just so incredibly infectious and fun! I just may have to give in to temptation and get tickets for this album's corresponding tour this summer– the opportunity to do so may well be "gone so soon" unless I take action fast!
:: "You" – Miley Cyrus ::
"You" captures the breath of fresh air feeling when falling into love. Released on March 10, 2023 via Miley Cyrus' album Endless Summer Vacation, "You" is a conversational and beautiful ballad. It dives into the reckless, all-in mentality people have when falling head over heels for someone. As Cyrus' stripped down vocals talk about setting off alarms, getting kicked out of bars, crashing weddings and dancing in the wind, you can't help but want to be reckless too. As she ends each verse and the chorus with the line, "But only if it's with you," the song is personal and bewitching. It emphasizes that you only want to do those things and be that reckless when it's with the right person.
I got some baggage, let's do some damage
I am not made for no horsey and carriage
You know I'm savage, but you're lookin past it
I want that late-night sweet magic, that forever-lasting love
But only if it's with you
The song's chorus touches upon past heartache and hard times but not wanting to give up on finding the kind of love that is worthwhile. As she sings about not wanting a fairytale love but a forever-lasting one, the realistic expectations are refreshing. But she keeps it exciting with these romantic and fun scenarios and an underlying message about not having regrets. The song is overall relatable yet enchanting.
:: Never Going Unplugged – By Circa Waves ::

Circa Waves have a rather thunderous live reputation, a tightly wound three-guitar attack that's never at rest. That much was on display during a recent weeknight show at New York City's famed Bowery Ballroom, where a packed crowd rocked the Monday blues away. So to take that attack and strip it back down to the basics, as with the newly released Never Going Unplugged EP, is a daring – and yet highly successful approach.
Circa Waves came out firing on all cylinders with this year's Never Going Under LP, led by an intense title track. "Carry You Home" has just as much pomp and circumstance in a live setting. It's a testament to the strength and intensity of the guitar at the song's core that it retains just as much warmth and power in a stripped-back rendition. Like the record itself, the "Unplugged" EP keeps things minimal and compact, with no song longer than 3:02.
And despite the acoustic production, these are still the sort of songs that deliver chest-beating, heroic inspiration all the while. It's a fitting remix of an album that's a sleeper pick among the best of 2023, so give this one a second look – better still, listen to both the new EP and the full LP in succession to get a real look at the versatility of Circa Waves.
:: "better (with you)" – Crying City ::
Love and loss are two sides of the same coin. Despite the inextricable link between the two, one of life's biggest struggles is the back-and-forth between holding on and letting go, and giving in and giving up. While people come and go and most things aren't forever, music steadily remains a shoulder to cry on and a source of comfort in times of heartache and pain. Bay Area-based singer-songwriter Crying City's latest single, "better (with you)," remedies broken hearts and sutures emotional wounds with sonic catharsis.
"Better when I'm with you / Better that I′m the fool / Never wanted something new, always knew it′s you," croons Crying City, as a lush electric guitar glides over driving drum beats. Shoegaze influences intermingle with indie rock arrangements to create atmospheric soundscapes and heart-rending melodies. Harbouring fury, despair, or something in between, it's difficult to decide whether you want to cry, whisper, or scream along, as Crying City captures the spectrum of heartbreak through melodramatic songwriting and spacey instrumentation.
With only five singles under her belt, Crying City has undoubtedly cultivated a unique musical formula that sets her apart from her genre counterparts. Beautifully raw, visceral, and enthralling, "better (with you)" is an ode to living at the intersection of love and loss that shows the artist at her current best.
:: "Nobody's Fool But Mine" – Morgan James ::
Admittedly I'm used to a very different, more Led Zeppelin-y "Nobody's Fool But Mine," but the title track off Morgan James' brand new LP is begging to take first place. The soulful outpouring of a heart exposed, James' "Nobody's Fool But Mine" is a radiant R&B seduction filled with love and affection, sun-soaked vocal tones and buoyant bass rhythms.
My friends they say that
I'm too good for such a fool
Nobody takes their time
Nobody makes my sun to shine
Nobody sees my signs
Nobody's fool but mine
The New York City-based singer/songwriter has been incredibly active over the past few years, releasing two Quarantunes cover albums during the COVID lockdowns of mid-2020 and following those up a year later with A Very Magnetic Christmas, her first holiday album. Released today via Hedonist Records, Nobody's Fool is James' fourth studio album and her first LP of original material since February 2020's Memphis Magnetic. She describes it as something of a return to her roots, embracing the R&B and soul music that defined her formative years.
"I knew I wanted to make another R&B album, specifically in the '90s vein," James explains. "After my [debut] album Hunter, when things were still proceeding with Epic Records, LA Reid floated the idea of having Babyface produce my follow-up record – which would have been incredible, let's face it. So I've had that in my mind, what that could have sounded like, for a long while. Now, I can return to that idea on my own terms and jump into these sounds I grew up on, and love so much, as an independent artist."
"This album is probably my most cohesive album yet, and all of the songs were chosen and written with this exact moment and vibe in mind. Every song has a specific reference and feeling it is trying to emulate: from Mariah's "Anytime You Need A Friend" to Babyface's "When Will I See You Again," to Maxwell's "The Urban Theme" and on and on. I drew inspiration from Sade, D'Angelo, Angie Stone, Dionne Farris and so many more. I wanted the album to feel organic and live, with real ingredients and warmth, but also to have programming and flavors that would instantly transport people back to those great albums of the '90s."
For those in search of a truly alluring, immersive experience, look no further than Morgan James' Nobody's Fool.
:: "Dream Weather" – Yard Sale ::
Indie psych rockers Yard Sale have created an enchanting sound that is delightfully wistful. Their track "Dream Weather" embodies an air of nostalgia with delicate vocals gliding over fuzzy, folk landscapes. The pensive piece is a tale of our fantasies vs. reality and trying to get by, as the two are at odds. That concept is one many of us resonate with as we often live in our heads.
Yard Sale is composed of Bennett Newman, Patrick Crookenden, Will Reed, and brothers Will and John Hetherington. Together they construct an intoxicating style with influences ranging from indie rock to Jazz. The single is off of their EP Fractals which encompasses the idea of breaking down to blossom brighter. "Dream Weather" takes listeners on a captivating and comforting sonic journey.
:: "Modern Life"– The New Division ::
Synth-pop project The New Division is inspired by acts like New Order and Depeche Mode. That effervescent electronic '80s style is a staple in his sound. That bold vibrancy comes to life in his new release "Modern Life." The song details a desire for success and the loss of privacy within social media. Erupting with a warm wall of sonics, the listener is absorbed in the track's emotive complexities. The mechanical arrangements are moody and mesmerizing. The video mirrors the song's intensity with swirling psychedelic imagery.
John Kunkel is the brainchild behind The New Division. A musician, producer, and sound designer he is a multifaceted force. Kunkel combines retro sensibilities with a modern twist. His music examines deep feelings of loneliness, turmoil and finding escape. He has gained a large fan base through these relatable messages.
:: "Thank You" – Sophia Habib ::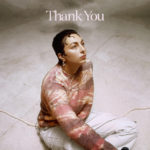 Hailing from Rotterdam, The Netherlands, Sophia Habib has just dropped a new single in the format of a live performance video. The stunning "Thank You" sees Habib performing with the Cloud Orchestra, taking the track to a whole new level. The sweeping orchestral arrangements create an all-encompassing atmosphere for the singer's mesmeric, effortless vocals to shine bright. Bursting with emotion, "Thank You" narrates being grateful for the love that someone has shown you and coming to the realization that you are worthy of endless love.
The accompanying visuals perfectly represent the vulnerability within the lyrics, shot in an empty room, stripped back to the bone, it allows for the luminous instrumentation and honey-glazed vocals to take center stage, without any unnecessary embellishments. The video shows just how much of a star Habib is, with her impressive talent making sure that we will be hearing a lot more from her in the future.
:: "4000!" – Matt Cleare ::
Distance doesn't have to be the death of intimacy; according to Matt Cleare, it doesn't (have to) change a thing. "Two planes, 4000 Miles to test the will of pleasure, your natural design," the Miami-born, Atlanta-based artist sings on his achingly intimate, soul-soaked new single. Released March 10, "4000!" is the confession of an aching heart.
Distance may not have to kill intimacy, but it does give birth to a heavy weight that's too hard to shake; all we can do is sit with our emotions and accept that as a present truth, until we're reunited with the one we love and long to be near. For Cleare, "4000!" is an intentionally intimate eruption.
No the distance between us
don't change a thing!
While I fiend for your company
Count my blessings for the flights
Against all my good advice
Just know that distance
don't change a thing!
Tired of getting mad at you,
Like you need reminding,
My return's not far away,
Find a way to make it there somehow
"Coming off my last project, it came to me that the music I made was more 'highlight reel' than it was 'real,'" he explains. "This time around, I wanted to bear an even more vulnerable, authentic side of myself. I've always spoken my truth for sure, but it's never been as candid and unguarded as this music I'm releasing now is. '4000!' comes from that new ethos. I gave y'all the straightforward stories that made you feel cool, that made you feel invincible, and now I want to make you feel more complex emotions. I want to make people feel awe, to feel longing, mystery – maybe even God. Not in the religious, Kanye sense, but more so in embracing that unshakable feeling of the unknown."
The lead single off his forthcoming EP Butterfly Twist!, "4000!" is as raw as they come: A bittersweet, brooding reckoning with the time and space, and all those things that keep us away from our innermost place of peace and quiet fulfillment.
Two planes, 4000 Miles
This journey made for pleasure, Natural design
This vacuum led to splendor, the stars have all aligned
Her body built from pleasure,
four trips, 4000 more miles
No the distance between us
don't change a thing
Pack my bags for the trip,
now I'm on my way (on my way)
I thank my lucky stars for the flight
I'll be there at the end of the night
Just make sure when I get there, you'll be awake!
What more can I say?
:: "saying i'm fine" – jessa ::
New York City is the city I've visited the most times without having ever actually lived there (bit of a dubious distinction, but whatevs'), and I have a soft spot for Westchester County as well, since that's where my Dear Old Dadio is from. Given these connections, I'm definitely liable to lend an open mind to an artist like jessa, who originally comes from the town of Peekskill and has since floated down the Hudson River all the way to the Bronx, where she is currently based. Adding to the New York flavoring of her music is Brooklyn producer Invisible Will, who has worked with jessa on several tracks and has just conjured an incredibly soothing and breezy R&B beat for her latest song, "saying i'm fine."
As I lay in bed typing that much this morning– after a long day of teaching, travel and night-crawling– that beat is seriously doing wonders to my mind. The same can be said of jessa's vocal prowess, in which she details her recent efforts to sort things out in her life to the point where she can sincerely say "I'm fine" when asked, as is often not the case.
"Instead of searching for an external source of happiness, I've been trying to get better at finding happiness by being my most authentic self," she describes the inspiration for this track. "I've been practicing intentionality with everything I do, which has allowed me to feel like I'm finally coming into myself on a personal level." I certainly wish her well in that process, and I look forward to seeing how she details that whole journey in her music going forward.
:: "Loving Mess" – Roskamala ::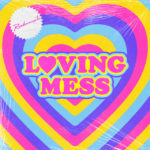 It is easy to get discouraged when we think about all our faults. Those deep insecurities can eat us up inside, but it does not have to be that way. Roskamala's vibrant, bubbly anthem "Loving Mess" ft. Lia Apa is all about self-acceptance and embracing your flaws, especially in love. The punchy, seductive vocals pouring over shiny, synth-driven backdrops make for the ultimate fun-loving release. The video stays true to the song's cheerful nature with bright pops of color and delectable sweet treats.
The Thai songwriter and creator concocts a unique sound that is pure effervescent ear candy. Her bold soundscapes fused with enticing vocals/lyrics create the perfect pairing. In Thailand she thrived in the arts, but a different kind. She would act and work as a TV host, but their was another passion she could not ignore. Moving to the United States, she focused on music full-time. That unwavering commitment for her craft is clear in this animated track.
:: et cetera, etc – dust ::
I've never shied away from getting my hands dirty, so I knew from the jump that I'd be down with dust. A brand new band of hard-hitting "alt-"punks from Newcastle, Australia, dust are a firestorm of searing passion and raw, unrelenting energy. Their drumming is furious, their vocals furious, their guitars savage, and their lyrics provocative. "I like talking to brick walls, they're the only ones that listen to my calls," vocalist Justin Teale sings on last year's debut single "Gutter," a striking commentary on class division and socio-cultural power imbalance that aches and quakes from the inside out.
The band's second single "Ward 52" is just as turbulent and emotionally taxing; a reckoning with health and our own wellbeing, it's a no-holds-barred confrontation with mortality complete with all the painful feelings that might cross our mind as we peer through the veil, and into the darkness of our own oblivion:
Say they're from the start,
but these people broke my heart
Cut out the fat, how am I gonna give a fuck
Now it's, past tense, I'm immune suppressed
I feel this prednisone right beneath my tongue
Pipe down and pull it up all against me
Don't stitch me up and go give me a biopsy
I'm four percent off a transplant
Now stab me in my side
"I wrote the lyrics to 'Ward 52′ over six months while washing dishes at my parents' café," Justin Teale tells Atwood Magazine. "Processing a year of health complications, I tried to encapsulate different stages and experiences during my treatment and the idea of mortality and sickness. It was my first time detailing a personal experience through lyrics; I had the melody and a rough structure floating in my head whilst working, and would think about encounters and situations and make lyrics in my head."
And while, I lay down on my back healing these scars
Taller it ascends, I feel like it will never end
And now, I'll contain this plasma
and fill it with souls that I'll never learn
Well brother think you got it bad
I'll tell you someone's always got it worse
And if I die I'll see the reason on what has happened to me
How's that for a heavy gut-punch.
Released March 29 via Kanine Records, dust's debut EP et cetera, etc establishes these alt-punks as an undeniable one-to-watch. Comprised of guitarist-vocalists Gabriel Stove and Justin Teale, bassist Liam Smith, guitarist and saxophonist Adam Ridgway, and drummer Kye Cherry, their music has soul; every song is yet another visceral upheaval – a sonically and emotionally charged rip-roaring affair torn from the skin and given life. Adding to the aforementioned tracks are the enchanting post-punk "Joy (Guilt)," the fast-paced hard rocker "Alternator," and the inner turmoil-fueled, doldrums-dwelling "False Narrative," all of which help round out dust as a multi-faceted entity worthy of our time, our energy, and our emotion.
The band consider their debut a one-of-a-kind time capsule of the perfect storm. "et cetera, etc as a title is to show all the different angles and styles we take on writing music while still sounding like us," they explain. "To introduce ourselves as a band and our sound. Recording and living in [a] farmhouse all together made us comfortable and uninterrupted. We had no time restrictions and often were recording and revising late into the night. We'd play Twin Peaks cuts and Blade Runner scenes projected on the walls, contributing to the mood in the overall recording. We want our music to make people excited and provoke thought and introspection. Listen and find out."
Get lost – and get a little dirty – in the seismic sound of dust.
:: "I WANNA MAKE YOU MIND" – JACKPAL ::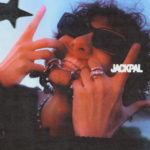 As a lifelong fan of The Strokes' first few albums, I was of course instantly hooked by JACKPAL's debut single. The Charleston, South Carolina indie rock newcomer (born Jack Powell) might very well have been studying Julian Casablancas' vocal roars and Nick Valensi's guitar riffs throughout Is This It and Room on Fire, but make no mistake: This is no cheap knock-off. Released March 17, "I WANNA MAKE YOU MIND" is an all-caps explosion of feverish desire, and a smile-inducing introduction to an artist I'm excited to hear more of in the months to come.
Bass and drums take a backseat to vocals and guitars in a production that tries to balance raw rock reeling with a bit of polished primer. The result is a tight, fiery tempest: Here and gone in two minutes flat, "I WANNA MAKE YOU MINE" does what it came to do and then some, with the artist's dramatic, hot-on-the-mic shocking us awake and demanding our attention:
I wanna find out if you're hiding any birthmarks
I wanna find out where your legs end and your love starts
I wanna make your eyes roll back, way back, into your head
I wanna make you say my name again and again
I wanna make you mine
I wanna take a bite
I wanna make you mine
Is that such a crime
I wanna make you mine
'Cause you're so fine
I wanna make you mine…
"In a world where everyone is so serious and self consumed, the goal of this song was to create something fun to shift everyone's attention for a moment," JACKPAL's Jack Powell explains. "I think life is all about perspective and when you're surrounded by negativity you're bound to have it superglue to your mentality. I had to shift my perspective to make this song and figure out how I could create something that just makes people want to dance."
"I WANNA MAKE YOU MINE" definitely succeeds in getting us out of whatever funk we may have been in, and it's doubly nice to hear a new artist channeling one of indie rock's greatest bands so fluidly into his own work. Invigorating and exhilarating, "I WANNA MAKE YOU MINE" is an exceptional introduction.
— — — —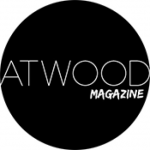 :: Weekly Roundup ::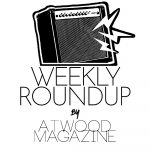 ---
:: This Week's Features ::
---