Harry Styles' debut "Sign of the Times" is an inauguration fueled with triumph, displaying the former One Direction member's maturity and individuality.
Stream: "Sign of the Times" – Harry Styles
---
Charm, poise, and willful ambition. It's 2010 and Season 7 of the popular British talent series, The X Factor, where we find a then 16-year-old Harry Styles auditioning for solo success on the hit making show. Prior to auditioning, he had already been the lead singer of a band, White Eskimo, from his hometown Holmes Chapel, Cheshire. However, unaware of what was to come next, Styles sang his own – timid – a cappella version of Stevie Wonder's "Isn't She Lovely", gaining warm responses from the judges and a pass to the next round. During the "Bootcamp" round of the shows, early tapings and grooming process, one of the biggest pop boy bands in history was assembled – One Direction.
One Direction would place 3rd in the competition, but go on to sell over 7.6 million albums in the U.S. and embark on numerous sold out tours and film ventures – capturing the hearts of many teens around the world. Nonetheless, all good things must come to an end.
Fast forward to 2017, One Direction has taken a hiatus, and almost all of the members have stepped out to begin their solo careers – amicably of course. In the midst of the other sporadic solo releases, performances, and rumors as to what would happen next with the band's most popular member, March 31, 2017 came around with an image on Harry Styles Instagram account with the caption "SIGN.OF.THE.TIMES // 7.APRIL.17//" his debut single.
The internet erupted, excitement ensued and rightfully so! "Sign Of the Times," the lead single off Harry Styles' forthcoming debut album Harry Styles, is the singer/songwriter's full blown step into individuality and maturity. It's one hell of a departure from his previous pop output – though his rock-like croon on the band's hit song "Night Changes" says otherwise – propelling Styles into a classic soft rock arena that might make him a standout "newcomer" for all intents and purposes.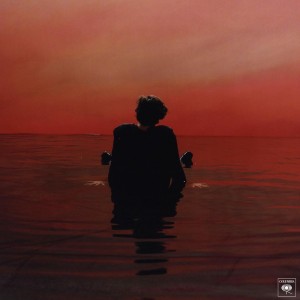 "Sign of the Times" is soft in approach, with subtle lyric delivery and contrasting instrumental moments that make it quite the earworm.
The song's piano led presence allows for a scenic soundscape that seamlessly clashes with its euphoric anthem-lending chorus, which kicks with rousing guitar and drum backgrounds.
Just stop you crying, it's a sign of the times
We gotta get away from here
We gotta get away from here
Just stop your crying, it'll be alright
They told me that the end is near
We gotta get away from here.
Conversationally descriptive and steering away from the sometimes persistent narration approach of rock music, "Sign of the Times" displays a simplistic, yet bright melody. Despite its understated presence, the verses and pre-chorus serve as the most alluring parts of "Sign of the Times," aiding in Styles' close to chest songwriting and vocal compassion throughout the rest of the song.
We don't talk enough, we should open up
Before it's all too much
Will we ever learn? We've been here before
It's just what we know
The 23-year-old singer recently sat down with BBC Radio 1, in which he states that "Sign of the Times" is "the song I'm most proud of writing." The debut single has drawn enormously positives parallels towards the musical offerings of the late icons Prince and David Bowie. It's an inauguration fueled with triumph and is wholeheartedly a great taste of what's to come from the already rising musician.
Stream: "Sign of the Times" – Harry Styles
— — — —