Recommended If You Like: Tennis, Slowdive, Blur
It's hard not to fall in love with a melancholy girl
There's meaning in a feeling – like crashing waves at the beach, or a warm gust of wind in summer, or a sound. We let these stimuli wash over us, engulf us in their presence, and the result can be anything from a euphoric out-of-body calm, to an unprecedented connection to our inner depths. Dark and dreamy, Fawns of Love's "Silly Boy" captures turmoil through impenetrable sonic textures and emotionally thick lyrics, throwing listeners into a musing daze of shoegaze wonder.
Listen: "Silly Boy" – Fawns of Love
[soundcloud url="https://api.soundcloud.com/tracks/303343736?secret_token=s-SxeAo" params="color=ff5500&auto_play=true&hide_related=false&show_comments=true&show_user=true&show_reposts=false" width="100%" height="150″ iframe="true" /]
---
Atwood Magazine is proud to be premiering "Silly Boy," the debut single off Fawns of Love's upcoming debut album Who Cares About Tomorrow (independently released March 3, 2017). Based in Bakersfield, California, the husband-and-wife duo of Joseph and Jenny Andreotti have been making music together for over a decade, recording and touring through other monikers (such as Funeral Club and Peppermint Kisses), and releasing records with RCRD LBL and Plastiq Musiq, among others. The latest iteration of their musical forays is as freshly adventurous as it is rooted in their past: Fawns of Love's debut is deeply rooted in '80s and '90s shoegaze, taking a page out of the experimental 'indie' notebook that seems to never grow old.
It's hard not to fall in love with a melancholy girl
Her sad eyes are so alluring
It's hard not to fall in love with a melancholy girl
Her tears are so arousing
You let her walk away didn't you?
You think about her everyday
You silly boy
Listening to "Silly Boy" feels like Alice falling down the rabbit hole for the very first time and encountering the magical, dreamy world that is Wonderland. Its dream pop is familiar, yet foreign; its lo-fi aesthetic evokes the past, yet exists indelibly in the present. Joseph Andreotti's guitar work creates a thick, hazy soundscape that floods the ears with a cloudy, reverb-drenched warmth. "Most of the songs on the record became homages to the various bands that have influenced us over our lifetime and 'Silly Boy' was no different," explains Mr. Andreotti. "The intro drum beat is a homage to 'Just Like Honey' by the Jesus and Mary Chain, while the 'glide guitar' strumming is a homage to My Bloody Valentine. I also tried to use some of the recording techniques that they used in the 1980s. I strictly used analog guitar effects and recorded onto analog tape using a reel-to-reel."
Fawns of Love want you to escape into their dreamscape; from the moment "Silly Boy" begins, there is no silence. Instead, the wall of sound washes over us again, and again, and again – filling our ears until we drown in an aural immersion.
It's hard not to fall in love with a melancholy girl
Knowing you'll never understand her
It's hard not to fall in love with a melancholy girl
Her ways are so mysterious
You let her walk away didn't you?
You think about her everyday
You silly boy
What really makes "Silly Boy" stand out is its immediate and constant juxtaposition between Jenny Andreotti's angelic vocals and the surrounding musical layers. Her words are deep and brooding, intensely personal and raw; she considers the song "a reflection on a continual conversation my husband and I are always having. I am  a naturally depressed person and he is not, so it is always a source of contention. I wrote 'Silly Boy' from his perspective of me, a rather melancholy girl."
Some readers/listeners may identify as the "melancholy girl" in this situation, whilst others (this writer included) may identify with the "silly boy." Emotions do not always translate between two parties; no matter how much you love someone, you may never truly understand how they feel, and they may never truly understand you either. Try as we might, we are all separate and individual beings.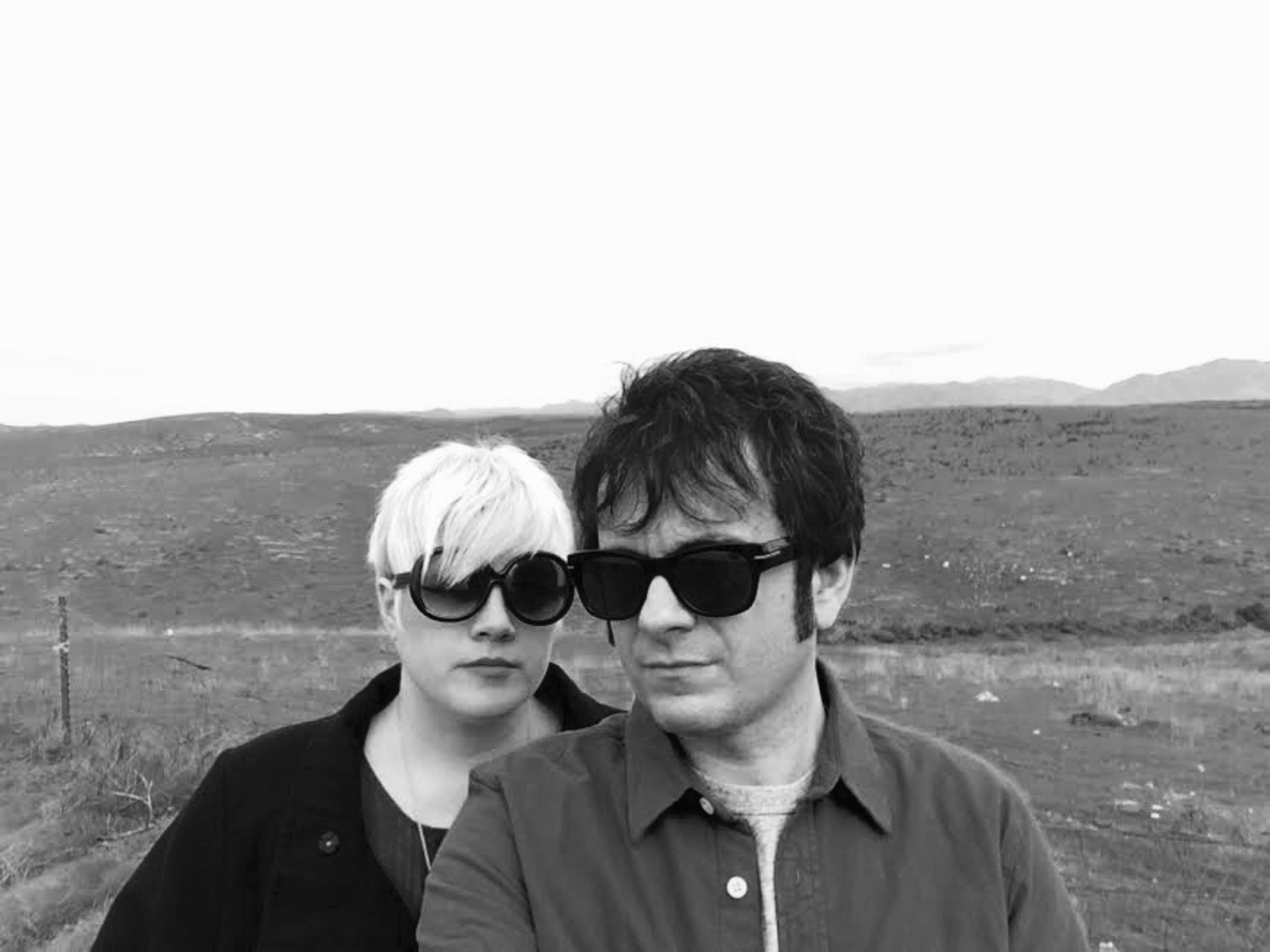 "Silly Boy" acknowledges the distance inherit in even the closest of couples in a vulnerable and honest fashion. Andreotti's lyrics feel mildly tongue-in-cheek, but that is all up to interpretation: No matter how you slice it, this song come from the core. For Jenny Andreotti, she succeeds at writing the type of love song she thinks a woman would want written about her – "Still sexual, but less obvious, and not demeaning," she describes.
It may or may not be unconditional love; it may or may not mean loving someone in spite of, or despite their faults. It does not matter; "Silly Boy" captures a romance that is not seen on screen. It is a feeling that many can relate to, yet few can succinctly describe; through capturing a feeling, Fawns of Love evoke that meaning without wasting their breath.
"Silly Boy" boasts an unfathomable sadness, the sort of fog that will not clear easily, and yet it acknowledges the presence of light and warmth: of love. Look out for more from the Bakersfield couple in advance of March 3rd's release of their promising debut, Who Cares About Tomorrow. For now, familiarize yourself with Fawns of Love through Atwood Magazine's exclusive stream: Heavy and brooding in the best possible way, "Silly Boy" is perfect for a moment of sincere reflection.
— — — —
cover: Fawns of Love © Joseph Andreotti
:: Listen to More Fawns of Love ::
[soundcloud url="https://api.soundcloud.com/users/241841077″ params="color=ff5500&auto_play=false&hide_related=false&show_comments=true&show_user=true&show_reposts=false" width="100%" height="450″ iframe="true" /]