One of Atwood Magazine's 2021 Artists to Watch, 17-year-old alternative pop star Tate McRae discusses her latest song "rubberband," her work ethic, and what's next.
Stream: "rubberband" – Tate McRae
[soundcloud url="https://api.soundcloud.com/tracks/966350659?secret_token=s-rALRZ" params="color=ff5500&auto_play=true&visual=true&hide_related=false&show_comments=true&show_user=true&show_reposts=false" width="100%" height="300″ iframe="true" /]




---
As a high school girl myself, I can relate to everyone my age and if you think about it, people when they grow up, they still have those same feelings. I think it's just making sure that you trust your intuition when you're writing.
In her newest track "rubberband," Tate McRae sings about snapping a rubberband or hair tie against her wrist while getting over a relationship.
Got this rubberband on my wrist,
on my wrist and I snap it every
time that I think about your lips
Though "rubberband" is about trying to overcome an attachment to a person, its concept stems from a rubberband that McRae wears around her wrist and occasionally snaps when she feels anxious.
"We wanted to get across — there's this thing that people do, when they snap a rubber band it's usually to overcome something and whether that's an addiction or if that's depression or anxiety or anything, it's something that you fidget with," McRae tells Atwood Magazine.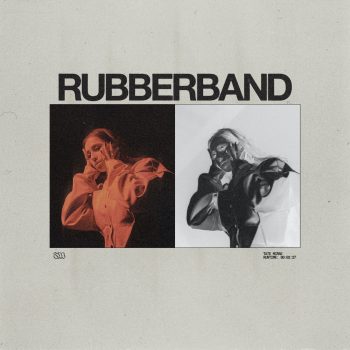 This is the way McRae creates. She translates feelings into tangible actions and vice versa. In "all my friends are fake" from her first EP, McRae sings, "I stay up wondering 'What if I broke my legs? What if I changed my name? Would you still love me the same? Or are you just as fake?'"
McRae, 17, describes her music as a "pop alternative style with a real big focus on the lyrics." Her criteria for a good lyric: if it hits her hard, then it might similarly resonate with others.
"As a high school girl myself, I can relate to everyone my age and if you think about it, people when they grow up, they still have those same feelings," said McRae, who is from Calgary, Canada. "I think it's just making sure that you trust your intuition when you're writing."
At the beginning of 2020, McRae released her first EP, all the things i never said, with RCA Records. She released her hit song "you broke me first" in April 2020; the track has received over 600 million streams and has been certified platinum. Most recently, the song reached the top 40 of the Billboard Hot 100 earlier this month, bringing her to the top spot on Billboard's Emerging Artists Chart.
Her work garnered the attention of YouTube, MTV, Harper's Bazaar and Vevo, who all spotlighted her as an artist on the rise. She was on Billboard's 21 Under 21 Ones to Watch list and Forbes' 30 under 30 list in the music category, as well as Rolling Stones' list of top ten biggest breakthrough artists. And to wrap up the year, she signed a worldwide publishing deal with Sony/ATV Music Publishing.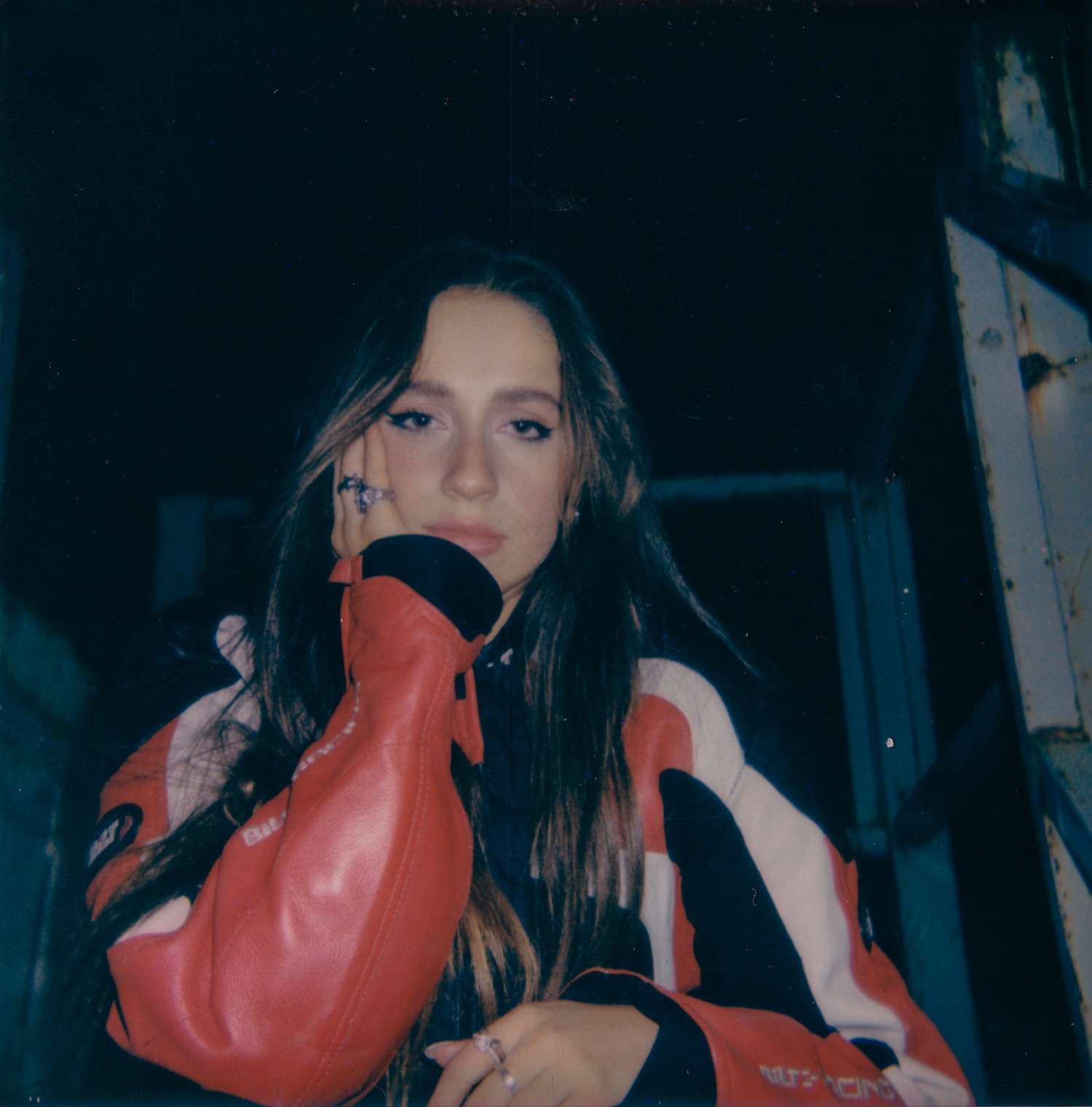 McRae first garnered attention for original songs that she posted on YouTube, primarily as a way to challenge herself to write new songs every week. Simultaneously, she was working with producers on other songs. While she enjoys both stripped-down acoustic songs and more produced tracks, she says it is easier for her to find inspiration when working with the latter.
"With my piano in my room, I feel like there's only so much you can do, so it's been always really cool working with different producers and creating something that's more exciting for me at least, when you can't always write to piano," she says.
McRae is only 17, but she's been in the limelight for a long time. As a competitive dancer, she has received awards from major national and international competitions like The Dance Awards and Youth America Grand Prix. She placed third in season 13 of So You Think You Can Dance and performed on tour with Justin Bieber. She says the visibility could be overwhelming when she was younger but added that she works well under pressure and typically channels it into adrenaline.
"I feel like I'm kind of used to being online because I have been for a really long time," she says. "But as you get older too, it's like the more people that are exposed to your stuff, the more opinions there are, and I think the harder it is to sometimes trust yourself, because you have so many different opinions that you're reading that you shouldn't be reading, but you do."
Even without the feedback of those online and around her, McRae is an innate perfectionist who listens to her tracks a "gazillion times." When Atwood spoke to McRae less than a week before the release of "rubberband," she was still picking apart the song.
"I'm never really satisfied with what I do and sometimes it'll take me years before I can look back and actually be really really proud of it, so I think that's honestly just my personality, which kind of sucks sometimes when I'm in the finishing touches of a song," McRae says. "Like right now, 'rubberband,' I'm analyzing to the bone, which sucks because there's nothing I can do about it anymore."
To navigate that perfectionism, McRae says she tries to focus on meeting her own expectations of her work, rather than comparing her music to another artist's or trying to fulfill another person's expectations.
"I always have days where I hate my songs and I hate everything I do and then the next day I love it, so it's always a back-and-forth battle," she reflects. "I think the biggest thing is just not comparing yourself to others because your path is not going to be the same as any other person's and if you try to compare it, everything you've done is just going to seem not satisfying."
McRae is working on her second EP to be released later this year and says she has releases lined up until June. She feels like she has changed "completely" as a person during the pandemic, leading to an EP that is a "whole different set of songs" from her first EP.
"I feel like when you're stuck and you're forced to just be with yourself for so much time, you realize a lot of things and you make a lot of decisions," she shares. "And I think that's just a maturity thing, as well as I've been watching the news and doing a million interviews a day. I feel like your perspective is just constantly expanding."
Next in her sights is creating an album, but she wants to wait until she can work in person in a studio. McRae finds the "vibe in the room" to be the most important thing when writing music. Over Zoom, that energy is dulled. Songwriting also requires vulnerability, which she explains can be difficult when meeting someone for the first time over a video call.  And sometimes it's just hard to even hear what someone else is saying. All in all, McRae says creating a full album on Zoom is a "terrifying thought."
She also has a European tour slated for fall 2021 and is looking forward to being able to travel and perform live. For a natural performer like McRae, opportunities to sing at the Video Music Awards, European Music Awards and on television shows like Jimmy Kimmel Live have been highlights of the past year. But her rise to fame during a pandemic has still rendered other opportunities impossible, like meeting with fans or creating in person with producers.
"I definitely didn't expect ['you broke me first'] to be a breakout song when I'm stuck at home," she says. "I just think it's something that no one has really experienced before and that's for everyone, every artist in quarantine right now, the full extent of things isn't really getting experienced because there's no way to."
McRae, who just graduated high school, added that she's excited to eventually move into her own place. She says the process of learning more about life and people around her will inevitably shape her music as she becomes more comfortable writing and finds more experiences to write about.
"I'm really actually looking forward to moving out of the house and experiencing real life and putting that weight on my shoulders, which sounds crazy, like people don't want that weight on their shoulders," McRae says. "But I kind of do because I want to experience what it's like to be in the real world, legit."
— —
— — —
Ilena Peng is a freelance writer, who can be found on Twitter @ilenapeng and on the web at ilenapeng.wordpress.com.
Stream: "rubberband" – Tate McRae
— — — —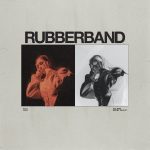 ? © RCA Records
:: Stream Tate McRae ::
---