The 1975's latest single "Sincerity Is Scary" touches a more serious and larger topic about people who hide their emotions in order to refrain from getting hurt, while also bringing back familiar jazzy sounds from their sophomore album.

— —
The idea of being vulnerable to others is something most people fear, and often the reason why we hide our emotions. Although there is a popular tendency to do this, the result is getting hurt anyway, and not being honest with how we are feeling. The 1975 dissects this ironic phenomenon in their latest single "Sincerity Is Scary," the fourth track released off their third full-length album, A Brief Inquiry Into Online Relationships, out via Dirty Hit and Polydor Records on November 30.
Stream: "Sincerity Is Scary" – The 1975
---
The 1975 describe their third album as the start of a new "era," for them: The "Music for Cars" era, which consists of two full-length records. So far, the three singles that have been released have been (to varying degrees) reminiscent of their first two albums, which both brought different variations of their ever-evolving sound. "Sincerity Is Scary" pulls more of the jazz-influenced music they've done before, featuring heavy trumpet parts. Though the song brings up a larger, more serious topic about a culture of having no feelings and being cold, the musicality has a fun and feel-good vibe. The song starts off slowly, then brings in a easy going beat as lead singer Matty Healy begins his subtle flow.
And irony is okay, I suppose, culture is to blame
You try and mask your pain
in the most postmodern way
You lack substance when you say
Something like, "Oh, what a shame"
It's just a self-referential way
that stops you having to be human
In the first verse, Healy defines the idea of insincerity as ironic and blames it on society, and that hiding emotions is somewhat foolish. The following line "oh, what a shame" is a common motif found in many other songs by The 1975, commonly referring to addressing an issue but not having a solution for it. He acknowledges that being afraid of vulnerability is almost ridiculous because as humans, it is inevitable to feel emotions. He says, "you lack substance" by admitting to this, because you are not trying to fix the problem.
Why can't we be friends,
when we are lovers?
'Cause it always ends
with us hating each other
Instead of calling me out,
you should be pulling me in
I've just got one more thing to say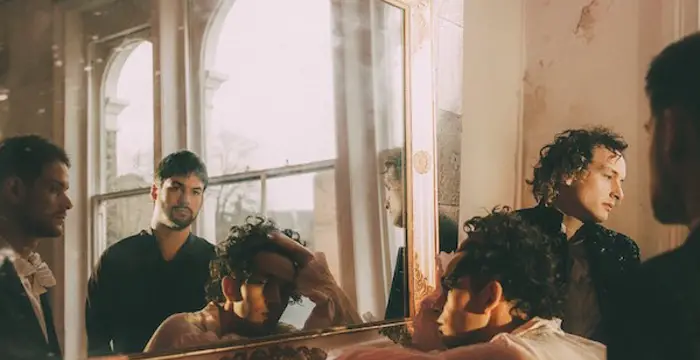 As the song progresses into the chorus, Healy describes his relationship with this girl, suggesting that the root of their issue is that she is not being honest with her own feelings, and chooses to ignore them; he wants there to be a deeper connection between them emotionally, not just physically. By not addressing how they really feel about each other, it only becomes more destructive to their relationship. Meanwhile the song brings in a gospel-like chorus backing up Healy, which is very reminiscent of one of their notable tracks on their sophomore album, "If I Believe You." The combination of the strong chorus background and the question in the lyrics creates a powerful message to the person it's addressing because it reveals that the problem in the relationship is much more obvious than they play it off.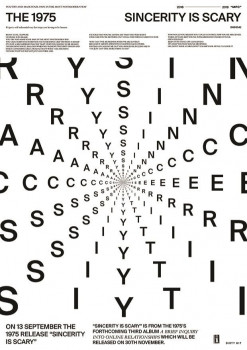 The next verse has Healy question the way she acts, suggesting that the only person she's deceiving with her standoffish attitude is herself. He ends the verse with "don't have a child, don't cramp your style," referring to breaking away from the traditional route of becoming an adult with motherhood. This is all part of what he believes is ironic, because growing up is inevitable.
And why would you believe
You could control how you're perceived
When at your best you're intermediately
Versed in your own feelings?
Keep on putting off conceiving
It's only you that you're deceiving
Oh, don't have a child,
don't cramp your style, I'll leave it
This single, which differs in sound and genre compared to The 1975's previous singles, gives a hint to the band's fans as to what the rest of their upcoming LP might be like. Since their first two albums differed from each other in various ways, the third album may bring us a mixture of the two – or even something else The 1975 have never done before. The band will be touring the United Kingdom and Ireland in January 2019, and have yet to announce their dates for their North American tour. Pre-order for A Brief Inquiry Into Online Relationships is available here; the new record will be available via Dirty Hit and Polydor November 30.
— —
— — — —
? © Dirty Hit
:: Stream The 1975 ::