Suave and sultry, ST.MARTiiNS' "ur so pretty" combines bedroom pop with psych and rock influences to deliver a provocative and intimate lament of dating and modern relationship culture.
— —
is it a love like no other?
Scottish duo ST.MARTiiNS have spent the past two years establishing themselves as one of Scotland's foremost sounds and promising independent acts. Since debuting in early 2017 with singles "About U" and "othr girls," and the subsequent bad art EP, the band – consisting of longtime friends and partners Katie Lynch and Mark Johnston – have stolen listeners' ears and hearts with transcendent melodies, memorable hooks, and emotionally powerful vocal work. 2018's singles "do ur words" and "No It's All Over" found the band expanding their sound while continuously refining their artistic identity, but it's their most recent release that has truly elevated ST.MARTiiNS to the next level. They are so much more than an artist to watch: They are an artist to experience.
Suave and sultry, ST.MARTiiNS' latest single "ur so pretty" (August 3, 2018 via Big Indie Records) combines bedroom pop with a striking assortment of styles and influences to deliver a provocative and intimate lament of dating and modern relationship culture. For a song so critical of, and sarcastic about romance, "ur so pretty" is ironically irresistible, a catchy and alluring track that is only too easy to fall in love with.
take it all off and give yourself to me
it's cold and dark, I'm off my game
I like the way you say words to me
I like your face
Fans of Glass Animals, Anteros, HONNE, and even Oh Wonder can find comfort and familiarity in ST.MARTiiNS' distinctive and textured blend of pop, psychedelia, electronic, and rock – all coated with a chill, DIY vibe. "ur so pretty" is hauntingly mesmerizing, a sweet n' slow proposition that transforms into a dynamic, ambient reverie. While ST.MARTiiNS' tongue-in-cheek lyrics are best not taken at explicit face value, their words nevertheless resonate with sincerity. It's easy to imagine "ur so pretty" on a late-night playlist: Its heavy grooves and immersive burn are utterly seductive.
Sexy as this song may be, it is equally, if not more so about the loss of such charm and romance – not the indulgence of it. Lynch sings woefully of the downturn of once-fierce connections, her voice full of yearning.
Believe me when I say
I never knew it was gonna be as bad as this
Believe me when I say
'bout a year down the line
I couldn't even be in the same room
I couldn't share the same breathing space
(the same as you)
Believe me when I say
I never wanted it to end like this…
There's a smoky darkness about "ur so pretty"; an overcast quality that dampens the sensation of infatuation, allowing ST.MARTiiNS to sing of love and desire while emoting heartache and longing. As lyrically poetic as they are musically ingenious, ST.MARTiiNS are an exciting new favorite worth sinking your teeth deep into. "ur so pretty" is an entrancing delight, the sort of mesmerizing track one listens to on repeat until its ebbs and flows are etched like stone into memory.
"ur so pretty" is out now. Dive deeper into the hypnotizing song with ST.MARTiiNS' Katie Lynch as she discusses her band's music, lyrics, influences, and more in our interview below!
Stream: "ur so pretty" – ST.MARTiiNS
A CONVERSATION WITH ST.MARTiiNS
Atwood Magazine: Did you have any soundalike or sonic inspirations going into "ur so pretty"?
ST.MARTiiNS: Musically and lyrically we have a lot of inspirations. This song though, is really based on a narrative that mocks modern relationship culture. When broken down, the song isn't overly complicated but the simplistic parts are what we feel make it special. I am definitely inspired, lyrically, by bedroom pop. I think the main riff as well is something quite striking, which we are happy with.
That vibey guitar line defines the whole song, playing perfectly off Katie's voice! How do you feel this interplay helps accentuate the lyric, "Is it a love... like no other?"
ST.MARTiiNS: I think the repetitiveness of the guitar line alongside the repetitive vocal drums hook into the listener's head. It adds to the ceaseless sardonic theme of the song.
To that end, what does the chorus lyric mean to you?
ST.MARTiiNS: Furthering on what I've said, it is basically just a giant eye roll to men I've dated in the past. The unoriginal one liners which could have been made on a production line. "Is it a love like no other?" is a sarcastic non-question expressing my dismay with the way heteronormative dating has become and has possibly always been.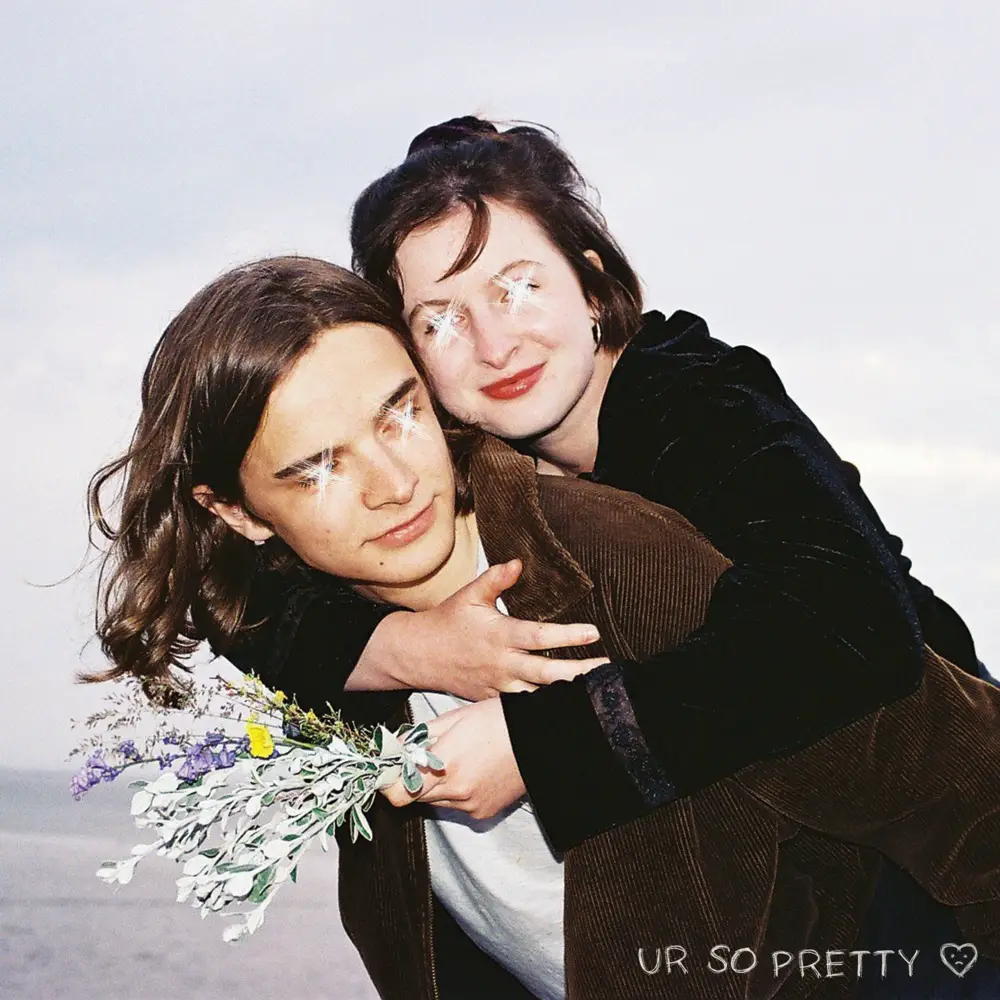 Going off that, why did the song's title end up being "ur so pretty"? Why these words, why this spelling?
ST.MARTiiNS: "Ur so pretty" mocks the way I text Mark mainly. I am lazy with spelling, but also think that hilariously adds to the theme of the unromantic laziness of modern romance.
If you were to make a "love like no other" playlist, what would be your top five songs and why?
 ST.MARTiiNS: 'Drone Bomb Me' by ANOHNI, 'Lullaby' by the Cure, 'Always Like This' by Bombay Bicycle Club, 'Stepson' by Foals and 'Idée Fixe' by Methyl Ethyl.
How is the music you're making now differentiated from your prior songs? Do you feel yourselves growing and/or evolving in any new directions musically?
ST.MARTiiNS: We have grown so much and I wish I could convey by excitement about that. We have worked together for such a long time and had many phases and explorations of sound, but naturally we've grown into what we are now, and it definitely has a far darker element to it, which I'm excited to explore further.
What does the rest of 2018 have in store for ST.MARTiiNS?
ST.MARTiiNS: Some more releases and undoubtedly a lot more performances across the UK.
— — — —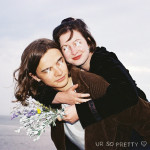 ? © 2018
:: Stream ST.MARTiiNS ::