Brooklyn-based duo Surf Rock Is Dead discuss their forthcoming debut album and the dreamy new sound they call 'surfgaze'.
Stream: "Our Time" – Surf Rock Is Dead
As anyone can learn from watching enough Spike Lee films or listening to some Jay-Z, Brooklyn, New York City is a true cultural melting pot, with folks from all over assembled within the borough limits. Indeed, it was here that Joel Wittenberg of Melbourne, Australia and Kevin Pariso of Chicago, IL crossed paths some years ago, bringing the sounds and styles of their native lands along with them. Mixed together, the resulting music was termed "surfgaze," a soundscape which they describe as "a lucid dream state of wake and sleep, a curious condition of wonderment and enlightenment."
Surf Rock Is Dead, as the duo named themselves, experimented with this new musical style of theirs on some of their earlier releases, including the 2017 EP, We Have No Friends. Now, the two are ready to plunge head-first into this sonic sea with their debut LP, which is due out this coming spring and has already been supported by preview tracks "Our Time" and "Away Message."
With this major breakthrough impending, Atwood Magazine touched base with these two innovative musical auteurs.
MEET SURF ROCK IS DEAD
Atwood Magazine: What constitutes "surfgaze music" in your eyes? How do you feel this definition is reflected in the music you two create?
Surf Rock Is Dead: We've been described as "Surf Rock," "Shoegaze" and "New Wave," to name a few. It only seems fitting to call us "Surfgaze!"
One of you is from Chicago, the other from Melbourne, and now you are both based in Brooklyn. How do the musical styles and cultures of all three cities intersect within your songs?
Surf Rock Is Dead: All 3 cities have deep musical histories across many genres, and that undoubtedly has had a deep impact on how we, play, write, and approach music. However, I do believe that, in a digital age, cities no longer have the same influence on art as they once did. I would definitely attribute the globalized nature of art theses days to a large part of our sound and approach.
Your latest music video was for the single "Away Message." Can you walk us through the process of how this video was conceived and shot? What lessons did you learn from its production that you will keep in mind as you move forward with other music videos?
Surf Rock Is Dead: Our first music video was for our track "Fitting the Mold". That video was much more artfully crafted and conceptually driven. For the "Away Message" music video we just wanted to simplify and show the world who we are and have fun. Summertime is such a magical place in New York; the city really comes alive and we wanted to capture that. Much of our daily lives also consist of riding our bikes through Brooklyn just to get around so we wanted that to be a central theme as well. And of course, we just had to do something cool and trippy to end the video, so we rode our bikes through a warehouse with flashing strobes and smoke, while wearing cheap way-too-big white jumpsuits we bought online!
Now that your new single, "Our Time," has been released, what thoughts are going through your mind? What do you hope your audience will take away from hearing your latest release?

Surf Rock Is Dead: We put a lot of time and energy into these songs. They sound fucking huge. There's a million songs coming out a day, we want people to hear it. I hope that our old fans will hear the growth from a writing and production standpoint and new fans upon stumbling across the track will go, "Hmmmmm, what is this I'm hearing?! Let's hold off on clicking the 'skip track' button, and see where this goes…"

[soundcloud url="https://api.soundcloud.com/tracks/700174699″ params="color=ff5500&auto_play=false&visual=true&hide_related=false&show_comments=true&show_user=true&show_reposts=false" width="100%" height="300″ iframe="true" /]




---
Surf Rock Is Dead: Listen and you shall discover.
Your debut LP is out next spring. How will it build upon and/or depart from the themes and sounds of your previous work, including the 2017 EP, We Have No Friends?
Surf Rock Is Dead: As musicians, writers, and producers we've grown as individuals, and a band together. The sounds have become wider and varied but still have the flavors we once knew and loved. Vibe, sounds and feel are subjective, so finding one's own definition suits the songs.
You some shows coming up in your native Brooklyn in November -- anything lined up after that? What new creative freedoms are you able to access by performing your music live?
Surf Rock Is Dead: There most definitely is a huge itinerary for the band in the coming month and next year…all we can say right now is jump on our e-mail list and follow us on socials to see the future.
— —
— — — —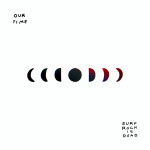 ? © Shamshawan Scott
:: Stream Surf Rock Is Dead ::
---