Ethereal Norwegian singer/songwriter Siv Jakobsen presents "Fight or Flight," a spacious and somber offering from her upcoming new album, A Temporary Soothing.
Stream: "Fight or Flight" – Siv Jakobsen
---
It's difficult to ignore the importance of texture and of ambiance and the roles these elements play in the process of songwriting and recording. A touch of feedback from a raw guitar, understated synthesizer and string flourishes, or tape manipulation and a touch of added production work can all add essential color to a track. Sometimes these additions are upfront and become signatures to the song, other times they are in the background, bearing the emphasis of nuance.
Not one to overlook the necessity of such accenting qualities, Norwegian artist Siv Jakobsen demonstrates her aptitude on "Fight or Flight." Atwood Magazine is proud to premiere this atmospheric and mellow single from Jakobsen's upcoming album, A Temporary Soothing (out August 21st, 2020 via U OK?).
I've got visions of us
Growing old, growing stuck
To the frame of the bed
where we have laid to rest
We'll grow hollow in that room
As our bodies stay,
our minds are drifting fumes
They float from our bodies,
from our bed, from our brains, to their grave
In preparation for the follow-up release of 2017's The Nordic Mellow, Jakobsen has been slowly teasing samples from the upcoming project. "Fear the Fear" offers a grandiose composition of haunting layers of vocal harmonies, orchestral percussion, and a subdued acoustic guitar which leads the song whereas "Island," strikes a healthy balance between lyrical contemplation and musical lightheartedness. The song even sports an upbeat drum machine and easygoing guitar. What these two prior singles indicate about Jakobsen's creative abilities is a strong attention to detail, sparing no expense in regards to sonic layering and attention to mood, and this is precisely the case with her third single, "Fight or Flight."
"Fight or Flight" is a chill, entering like a cold gust. The atmosphere is a sentimental waning that Jakobsen is able to invoke with a delicate proficiency, both lyrically and musically.
"For 'Fight or Flight' I had this image of a very old couple lying in bed together – still and stuck to the bed-frame, at the end of their life, taking their final breaths together," the artist tells Atwood Magazine.
I see you clear in flight
You are an all consuming light
I feel it all with fright
It is a never ending fight or flight
To lose, to love, to leave to stay
The song opens with a subtle drone, which coalesces into the development of steady percussion and a glossy organ that sounds like what wintertime at dusk might feel like. Reverberating and delayed guitar passages flow and swirl in the background, decoratively, like drifting snow. The vocals, are pensive and direct, but with a seemingly intentional hollowness as if to give additional credence to the words. By the chorus, Jakobsen's voice grows, not much, but enough to expose the textures of harmony and echo, providing greater intent to the story that is being rendered. It doesn't take much from here on out to feel captivated by the moving parts and lyrical gloom which are crafted to a veritable fit.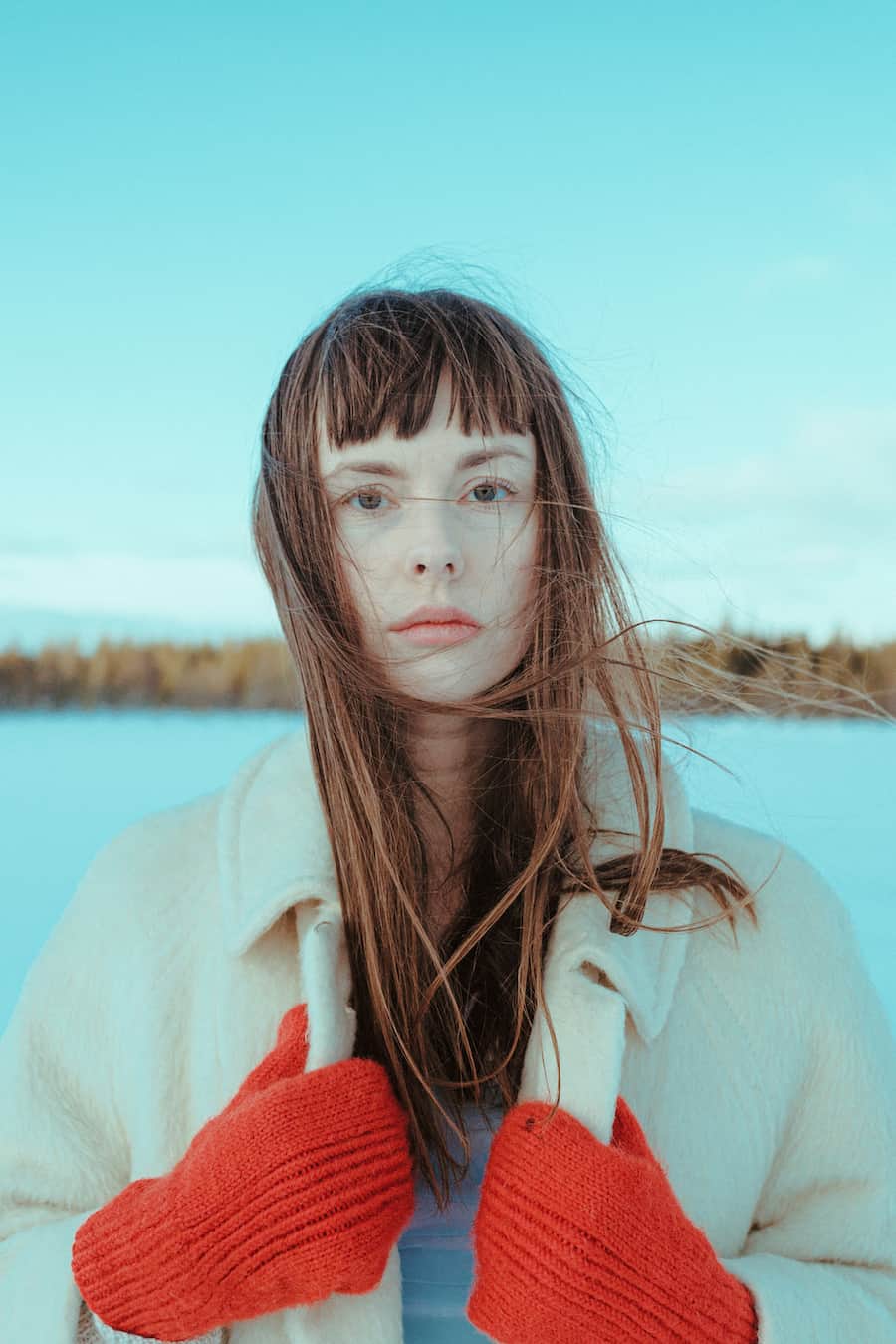 Jakobsen explains: "The song developed into a broader look upon what it is to stay with someone forever, to make that decision and be certain about it. To love someone and to receive love isn't always easy, and giving yourself to someone so completely can be frightening and all consuming."
It is us until the end
I am certain, it is plain
But I am a poet, I breathe
for the tension, the release
And it'll push us to the edge
Make us fear imbalance on the ledge
'Cause we are manipulators
and gifted providers of guilt
Much like the prior two singles, this one represents Jakobsen's continued ability to find balance between lyrics and music. Each facet carries their own weight, never interfering with one another in a way that weaves their respective dynamic paths with admiration.
Watch the Jørgen Nordby-directed "Fight or Flight" exclusively on Atwood Magazine! A Temporary Soothing is out on August 21st, 2020. Siv Jakobsen is playing live on Facebook this Friday evening at 8pm CET (3pm EST, 12 noon PST).
— —
Stream: "Fight or Flight" – Siv Jakobsen
— — — —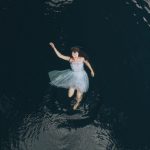 ? © Jørgen Nordby
:: Stream Siv Jakobsen ::
---