Jackson Phillips of Day Wave had the chance to take another swing at acclaimed 2022 album 'Pastlife,' and you might say he threw in everything but the kitchen sink, including new track "Cold Like Me," a cover of "Linger" by The Cranberries, and reworked track "See You When The End's Near."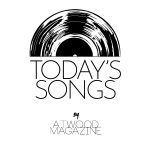 Stream: "Cold Like Me" – Day Wave
---
---
Jackson Phillips of Day Wave had the chance to take another swing at acclaimed 2022 album Pastlife, and you might say he threw in everything but the kitchen sink, including new track "Cold Like Me," a cover of "Linger" by The Cranberries, and reworked track "See You When The End's Near."
The result is a multi-faceted deluxe edition of a critically lauded release that deserves another listen with fresh ears, or perhaps a first listen if you didn't catch its June 2022 debut.
The track builds off a zippy guitar riff with depth and texture, which works nicely in tandem with Phillips' haze-tinged vocals. The effect is pleasingly reminiscent of 2010s stalwarts Wild Nothing or Beach Fossils, complete with Phillips' own take on a blend of bedroom pop-meets-shoegaze.
Phillips also explored another element in the recording process for Pastlife, writing four of its tracks while streaming live on popular service Twitch (a pandemic hallmark for many an independent artist).
He also put his own prowess as a producer to the test on both versions of the LP – as of late, he's worked with artists like Hazel English and KennyHoopla (more on both of them in a moment).
Oh you're cold like me
You're the only one to give it away
Oh you're cold like me
So leave me alone
The LP marked Phillips' first release in five years, so one might say it's fitting he's got creative energy to burn on a revamped deluxe edition of Pastlife. 
The track itself almost didn't see the light of day, Phillips says exclusively to Atwood Magazine.
"'Cold Like Me' was one of the first songs I made when I started demoing for what become Pastlife," Phillips shares. "It got lost in a sea of song ideas, and by the time I rediscovered it, the album had already taken its form. I'm really happy it's finally getting a release as a part of the deluxe album."
The new release slots in quite nicely between the Hazel English feature "Apartment Complex" and "See You When The End's Near," which reworks the original album track without an appearance by KennyHoopla.
Day Wave's cover of The Cranberries classic "Linger" closes out the deluxe LP, a fitting curtain call that brings the album to a close in a bright, rocked-out flourish that would make late legend Dolores O'Riordan proud.
One hopes this deluxe LP isn't the last we hear from Phillips in the years ahead, but until then, a new track like "Cold Like Me" will more than suffice.
— —
Stream: "Cold Like Me" – Day Wave
---
— — — —
? © Nikoli Partiyeli
:: Today's Song(s) ::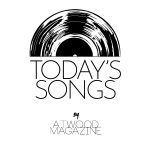 ---
:: Stream Day Wave ::