Ólafur Arnalds really outdid himself with his new album 'some kind of peace' – a magical record where chaos, harmony, and love meet.
Stream: "Woven Song" – Ólafur Arnalds
---
This album is almost an awakening for me to a completely new life that I don't think I would have been ready for otherwise. I'm in a very happy relationship now that I don't think I would be if I hadn't had the shock to my system, because I just wouldn't have been open to it. So this album is very much about love, and not being afraid of it.
Whoever said that eyes are the mirror of the soul, surely has never heard music. It is extremely fascinating when a song speaks straight to your soul, gets into your head and never comes out again. And not because it's particularly catchy or has lyrics that you easily remember, but because you've been searching for that sound all your life and finally found it, you discovered yourself in music. In just one simple song you can find your thoughts, your memories, your fears.
There is a unique connection that is created between artist and listener at that moment: it is a spiritual union that nothing else could ever replicate. This is exactly how Ólafur Arnalds' new record, some kind of peace (out on November 6th, Mercury KX) makes you feel.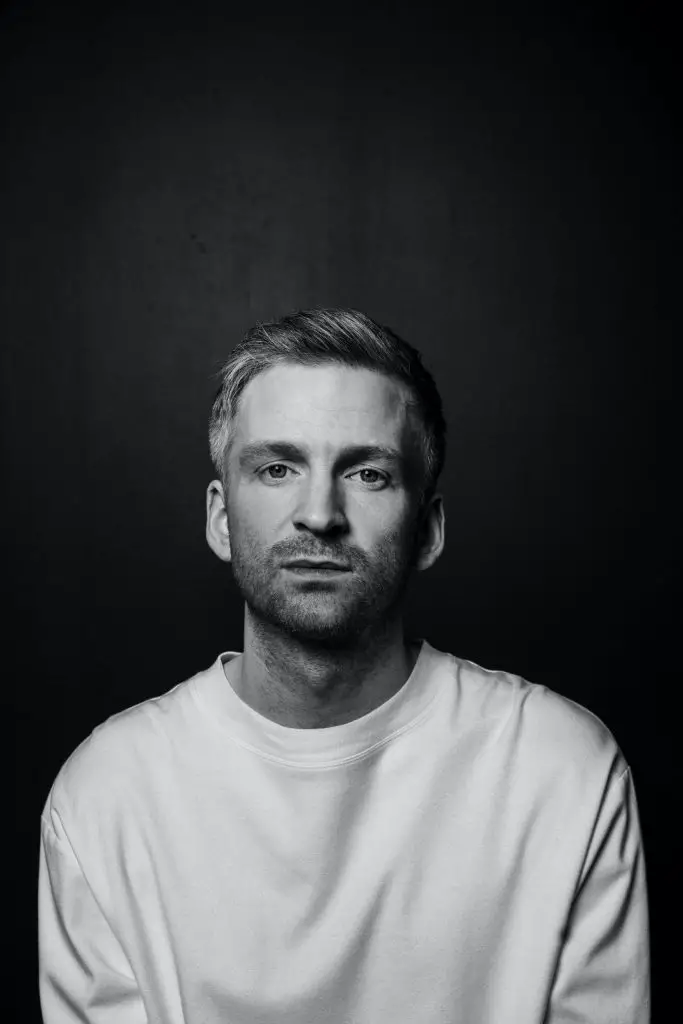 Dimness sustains
Oh the regret

I could be lost to you
Lost in thought
Sending a kiss

Back to the sky
 
So has my world become
Run out of breath

I'm not the only one

To lose a friend

Where do you go?
You're going home
– "Back to The Sky" ft. JFDR
Some kind of peace is a magical record where chaos, harmony and love meet.
It talks about how at times we think something is killing us, whereas it is bringing us back to life. It tells how it is not wrong to be afraid of change, especially if it's inevitable. With his new piece, Ólafur Arnalds is reminding us that a pause to breathe and be reborn is always necessary and that nothing and no one can stop us from doing so. We all deserve, indeed, some kind of peace.
If you have the chance, do not hesitate to get a ticket for Iceland Airwaves festival, to see Ólafur's standalone experience on Friday 13th November. You will surely not regret it. The Icelandic artist is back with another masterpiece, and Atwood Magazine is proud to have interviewed him.
— —
Stream: 'some kind of peace' – Ólafur Arnalds
A CONVERSATION WITH ÓLAFUR ARNALDS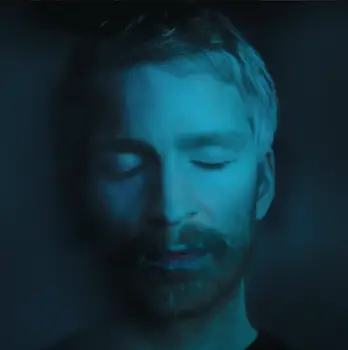 Atwood Magazine: YOU SAID THAT THE WORKS FROM SOME KIND OF PEACE ARE SOME OF YOUR MOST PERSONAL MUSIC TO DATE. COULD YOU TALK MORE ABOUT IT?
Ólafur Arnalds: This time, around making this record, I just felt like I was putting a little bit more of myself into it and a little bit less of, like, external ideas or external concepts. In the past, I would often create a specific concept and work with that, whereas with some kind of peace I felt that I just wanted to put all of that aside it and make music with the pure intention of expression. Really nothing else, just make it really pure. 
HAS THE PANDEMIC CHANGED YOUR RELATIONSHIP WITH MUSIC?
Arnalds: Yeah, absolutely, at least the process of making it. It kind of changes how you organise your days in the studio and how you work with other people. It's a lot of really wonderful things that can come out of making a change like that, actually.
ABOUT ''WOVEN SONG''; YOU SAID THAT IT'S ''A METAPHOR FOR BEING EMBRACED BY SOMETHING LARGER THAN YOURSELF.'' SO, HOW WAS THIS SONG BORN?
Arnalds: Well, it's born not too differently from most of my songs; except with this one, I was really inspired by the kind of vocals that I was using as a sample. The song is really just an improvisation, it's like you hear something and it puts you in a certain state and I just run to the piano and start playing with it, 'cause it put me in this perfect state to just make something. This recording, this piano part is actually just improvised and it's purely made in that moment. I guess there's not that much to it, there's just something that happens and the song is born. Then it's often only in the middle of it or even afterwards that you actually start to realize what it means to you.
WHAT DO YOU THINK IS THE BIGGEST DIFFERENCE BETWEEN SOME KIND OF PEACE AND YOUR OLDEST WORKS, LIKE ISLAND SONGS?
Arnalds: I think a big difference here is that it's just me. Of course, there are collaborators on the album but, for example, Island Songs has a very specific concept. I go on the road, you know, with the special mission of finding people around Iceland that all have their unique sensibilities or their unique characteristics and making something together to create a movie. It's always these concepts that I like to put in the front. 
I think this is exactly the difference, with some kind of peace I didn't do anything like that. I just sat down and I started writing. The more I wrote for the album, the more I realised that it was becoming a very personal expression, so at that point, you start to actually use that more consciously. The big difference is basically just that this album is much more personal.
THE ALBUM IS NAMED AFTER A LINE IN THE SONG ''BACK TO THE SKY.'' HAS THIS SONG ANY PARTICULAR MEANING TO
YOU?
Arnalds: Well, all of them do. Not, in particular, more than anything else on the album, but that line in the lyric felt very appropriate when I was looking for titles for the album. It felt like it just captured exactly what I was feeling and trying to look for, with all of this. And, given the state of the world around us – even though it's not written about it –  we were always inspired by the time that we're living in.
YOU ALWAYS HAD THIS STRONG BOND BETWEEN YOU AND YOUR COUNTRY, ICELAND. HAS IT CHANGED, SOMEHOW, IN THESE MONTHS?
Arnalds: In a way, this link has become stronger, because I've been stuck here for the last year. This is something really new for me since I'm used to being traveling around the world almost constantly. I think that, by spending the last five or ten years doing it, you forget a little bit where you come from, and being stuck here – even though it was not my choice – kind of made me spend more time traveling around Iceland and reconnecting with a lot of nature and people in communities here.
THERE'S A MONOLOGUE, AT THE BEGINNING OF "UNDONE." IT'S ABOUT FEELING SMALLER AND UNCOMFORTABLE, IN AN INFINITE WORLD, AND MOST IMPORTANTLY; LIFE AND DEATH. WHY DID YOU CHOOSE IT FOR YOUR NEW RECORD?
Arnalds: Well, I chose it because I was very inspired by it. It's the artist Lhasa De Sela speaking, she's telling a story that her father told her. To me, it meant this idea of people reborn again and again, which is something that I feel like happens through the process of music. I also feel like it's happening regularly in our lives, each time that it happens you can feel like you're dying, but then we're surprised that we are not dying; we're actually being born again. This can be a metaphor for challenges in our lives. It can even be a metaphor for creating songs and music, so it just felt very appropriate for the album.
LIKE YOU SAID BEFORE, YOU HAD MORE FEATURED TRACKS IN YOUR OLDEST WORKS, WHILE THIS ALBUM IS MORE FOCUSED ON YOURSELF. WHICH WAY DO YOU PREFER TO WORK? ALONE OR IN COLLABORATIONS?
Arnalds: I don't really think that there are indeed fewer collaborations than before. I mean, there a projects full of featured tracks, and others without them. It's not for me a sort of direction to choose, you just work with the people you're inspired by. It's not a direction that you need to pick, if I feel inspired to work with someone I will do that, that's simple as that for me. Both ways work.
BEFORE OF THE PANDEMIC YOU WERE USED TO BE A SORT OF CONTROL FREAK, BUT OF COURSE, THINGS HAVE CHANGED. SO, WHAT IS NOW YOUR CONCLUSION? WHAT GUIDES EVERYONE'S LIFE, PEACE OR CHAOS?
Arnalds: Let's say peace, but peace meant as a harmony, just something that stays there and that you can control. I don't think we can control that much in our lives, I'm very skeptical about the idea of free will, I think it's a big misunderstanding. We have some sort of free will in our lives, but I also don't know if "chaos" is the right word either, because even if we cannot control it it's harmonious. Lifeworks out, for some reason. Even if we're not in control, things can still be very harmonious, if we look at them the right way.
LET'S SAY YOU COULD GO BACK IN TIME AND SAY JUST ONE THING TO YOUR PAST SELF, RIGHT BEFORE THE PANDEMIC. WHAT WOULD YOU SAY?
Arnalds: I'm not really sure (laughs), I generally don't really think in those terms, wondering what would that have changed, you know. So, I don't know, I have to say. I don't really know the answer.
–  –  –  –

 © Anna Maggy
:: Stream Ólafur Arnalds ::
---