With 'Magic,' an interim release amidst their 'King's Disease' series, Nas and Hit-Boy continue to demonstrate great chemistry as a rapper-producer duo. 
Stream: 'Magic' – Nas
---
In 1994, a 21-year-old kid from the Queensbridge projects of New York dazzled rap fans everywhere by vividly painting his hometown as a "city [that] never sleeps, full of villains and creeps. That's where I learned to do my hustle, had to scuffle with freaks."
Today, not only is that MC no longer 21, he's a full "21 years past the 27 Club," as he announces in the opening moments of his 15th album, Magic. Yet even though Nasir Jones may have aged, he's still got plenty of artistic ambition left in him yet. That much has been demonstrated by the sheer volume of his output in recent years. After taking a substantial break following 2012's Life Is Good, Nas has rebounded with four studio albums and one compilation release in the past three-years-and-change. Magic, the latest of these releases, provides a half-hour window into what the veteran rapper remains capable of accomplishing creatively.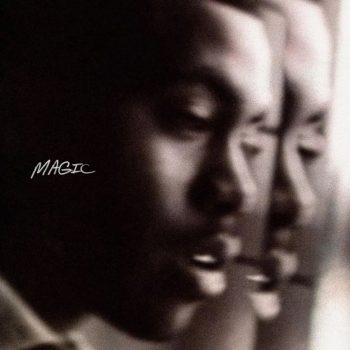 Magic prolongs the inventive spark between Nas and record producer Hit-Boy, which they initially fostered on both of the recent King's Disease albums. Like those two, this new LP is comprised exclusively of Hit-Boy beats, and the SoCal native continues to deliver the goods. He's able to incorporate sounds both young and old into his beat-making, ranging from an old-school-hip-hop homage on "Wave Gods" to more of his lively, fresh-out-the-FL-Studio work on tracks like "Wu For The Children." It may not be the world's most grandiose production, but it'll more than do for a short, surprise release album of this nature.
As always, Nas' lyricism and verbal energy are on proud display here. At age 48, he can still channel tremendous electricity into his rapping, as can be heard with his furious rhythm on "Meet Joe Black," "Hollywood Gangsta" and more. He's also got the penmanship to back it up. On the Illmatic-feeling "Speechless," he portrays the NYC he grew up in as a land of "dope dealers, street hustlers, pop cases, throw dice, on pavement, cop chases," and remarks how such a landscape turned him into the battle-hardened MC that he's been throughout his whole career. Meanwhile, "Dedicated" recalls some of the themes of his 2003 hit "I Can," by recounting several ugly episodes throughout Black history and promoting education as a way to avoid future woes ("The hood can use more funding, more budgets for more teachers, financial literacy, more speeches," he raps).
Whole damn life, if I wanted to now, I could live an old man life
Confronted with how the hood can use more funding
More budgets for more teachers
Financial literacy, more speeches
Chefs come cook for me
Look what it took for me
The streets had its hooks in me
Yeah, people ask me what books to read
Destruction of Black civilization, that's history
Journal of Chris Columbus, that is what interests me
Juneteenth holiday finally came and it pisses me
Off, for the fact that we came in chains
You'll be physically in pain
Dedicated like Ricky Walters, Dougie and Dana Dane
---
Nas once boastfully remarked that, "My first album had no famous guest appearances. The outcome: I'm crowned the best lyricist." Although his attitude towards guest artists has varied over the years and LPs, Magic finds him reverting to that more conservative stance of old, inasmuch as only one of the nine tracks here features any outside performers.
But that one outlier, "Wave Gods," proves to be a worthy exception. A$AP Rocky provides some catchy bars in the opening verse, while DJ Premier's signature record scratches generate an old-school feel that readily complements the tributes Nas makes to many of his early hip-hop influences, including Whodini and Kool G Rap.
As the founder of his own record label, Mass Appeal, Nas clearly values the newer generation of hip-hop artists as much as he does the pioneers that got the game going.
It's meaningful to hear him give a shout-out to the younger crowd on "Hollywood Gangsta," which opens with a nod to the MCs who are propelling the current "drill rap" movement in Nas' native NYC. "The Truth," in turn, finds him passing fatherly advice to his successors in the rap game, urging them to avoid a life of crime and to do their part to keep the hip-hop industry afloat. Nas' broad consciousness of both where hip-hop has been and where it's going continue to dazzle.
All considered, there is plenty here to demonstrate that Nas remains a fantastic rapper and lyricist, and that he and Hit-Boy have achieved a valuable creative partnership together. In all likelihood, we'll get to hear that much proven even further when King's Disease III comes to us in the coming months.
— —
— — — —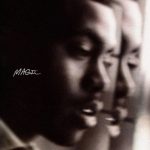 ? © 2021
:: Stream Nas ::
---