Every Friday, Atwood Magazine's staff share what they've been listening to that week – a song, an album, an artist – whatever's been having an impact on them, in the moment. Here's this week's weekly roundup!
— — — —
— —
:: Malena Zavala ::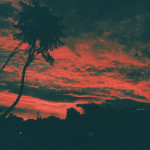 Malena Zavala has utterly captivated me this week with the lush lullabyes and sweetly haunting aural tapestries of her forthcoming debut album, Aliso (out next Friday, 4/13/2018 via Yucatan Records). Think Abraxas-era Santana meets Beach House and Elliott Smith, but don't linger too long on this because Malena Zavala is wholly unique – an entity unto herself, as can already be deduced from the songs she's released in advance of her debut. "If It Goes," a personal favorite, envelops the listener in its warm, hazy vibes, indulging in heavy rhythms to induce a laid back, trance-like state. "Could You Stay" is a somber, bittersweet petition we can all relate to in one way or another, each of us having experienced some form of relationship that simply wasn't meant to be. And of course, the peaceful "Should I Try" invites us to join Zavala in stepping outside our comfort zone – to embrace vulnerability, no matter the result.
Folky and psychedelic, lilting and ethereal, Malena Zavala's music is simply sublime: She crafts a powerful sonic space in which all are welcome to spread their wings and fly. Out in just one week's time, Aliso promises to be one of my favorite records of the year.
---
:: "Zebra" – Beach House ::
I love the soothing effect Beach House has on me. It's perfect background music for writing articles, and makes even boring drives seem surreal. It's background music that takes center stage with a flood of peace. "Zebra" is one of my favorite tracks by the coastal calm band because it pays attention to vocals, but not necessarily lyrics. For someone who listens closely to lyrics, I find myself rolling with the sounds rather than singing along. It's a nice break from those moments of careful listening. It does what music is supposed to; it allows listeners to zone out completely and feel deeply.
---
:: "Fuck Up" – Sarah Shook & the Disarmers ::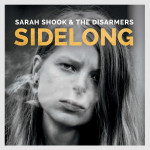 I've had Sarah Shook growing on me over the past week. Her new album Years is out today, and I'm sure it'll be a pleasure, but I keep coming back to this song from her first album, Sidelong. It's an old-school country tune that uses electric guitar sparingly, only for emphasis. It's a hungover song about self-medicating with alcohol and cocaine. It also has the most badass country lyric I've heard in a longtime: "God doesn't make mistakes/He just makes fuck ups."
---
:: "Coolhand" – Buzzy Lee ::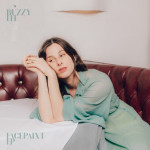 Thanks to our writer Shayna, I've been listening to Buzzy Lee's debut single "Coolhand" nonstop all week. (Check out Shayna's in-depth piece on the song here: you won't regret it.) Ever since I listened to the song on her recommendation, I've been addicted. "Coolhand" is a low-key earworm that begs to be listened to over and over. It's also an open take on social media, how it affects our actions, and how it plays with our insecurities. The song never feels overly cerebral, though, and does just what a debut should – hooks you, keeps you guessing at what's next for the artist, and leaves you wanting more. – Lindsay Call
---
:: "Playinwitme" – KYLE ft. Kehlani ::
Alex Killian, Foster City, California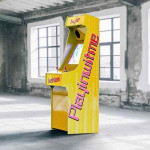 Hip-hop's happiest boy KYLE just dropped his latest track "Playinwitme" and it's a summer bop for sure! KYLE playfully rap-sings about the girl he's seeing being less than straightforward about their relationship over lazy but bright piano chords and a laidback tempo. Halfway through, Kehlani comes on the cut with a catchy verse asking the same questions, but instead of the usual "he said, she said" we usually hear in these songs, Kehlani addresses another girl instead of KYLE. The track's vibe is sunny and chill, and I love the unconventional structure of it, as well as the fact that we can always rely on Kehlani to represent the LGBTQ crew. The best part is how nonchalant it all is, and how effortlessly Kehlani's verse fits in, arguably stealing the spotlight of the whole song. I appreciate KYLE's style and how he always seems to be rapping and singing with a smile, and this track is no exception. You can bet I'll be bumping "Playinwitme" at all my spring barbecues and summer cool outs this year. Plus, if his video for "iSPY" is any indication of the direction this music video might take, it's sure to be a crowd pleasing joy.
---
:: "Slow Burn" – Kacey Musgraves ::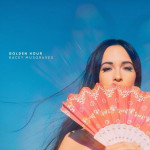 This phrase may be overused, but it is truly how I feel (to a T) about this song: "Slow Burn" by Kacey Musgraves is the country ballad I didn't know I needed. The song feels exactly what it's title suggests. The rhythm driven ballad, broken up with minor chords and psychedelic piano melodies and vocal harmonies, speaks about doing things your own way. The way the song is written in conjunction with the music allows you to feel kind of that ease, and that weight off your shoulders, that you feel when you decide to do things the way you want to do them without others opinions or thoughts getting in the way. It's a slow burn to liberation, and like I said – this is the song you didn't know you needed, until now.
— — — —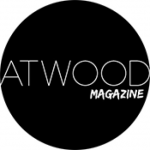 ---
:: This Week's Features ::