From the jungles of Cambodia to the over-revealing but necessary nature of "Real Jerk," Spooky Mansion details all of this and more in Atwood Magazine's interview with the band.
Listen: "Real Jerk" – Spooky Mansion
---
To the people facing moments of clarity, the ones wishing to make amends, and the ones realizing they've been real jerks in past relationships, here's to you. LA-based indie-rock quintet Spooky Mansion has created an anthem of apology, of uncomfortable realizations, with their latest single "Real Jerk." The band has a penchant for swirling soundscapes that incorporate surf-rock and tinges of soul, and "Real Jerk" follows suit in a spectacular fashion. What could have been a dreary ode to a former love is instead an infectious rock number that breams with life and '70s inspired melodies, making for a track that will have one swaying alongside the melody for hours.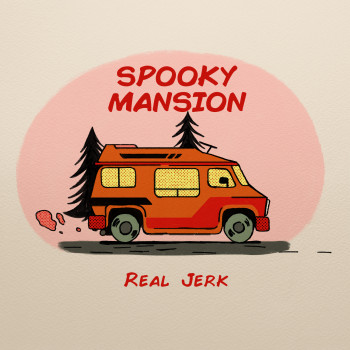 The track opens with a flurry of drum beats that turn into an immediate crescendo of powerful guitar chord progressions. As the sultry vocals begin, this story of guilt already starts strong with the line "I've seen that face, full of scorn. I'm a big disgrace, I know you're so tired." There is a gruffness to the vocals that accentuates the sultry nature of them, making for a unique sound not heard elsewhere. The same can be said with their overall presence, "Real Jerk" providing the perfect example of it with its layered and anthemic rock harmonies.
Misunderstood,
What we meant when we said taking a break,
I thought we could be free,
I'm sorry for that, I'm a Real Jerk,
I just don't want to be left alone
As the track progresses, a slowdown of instrumentation occurs, allowing for the vocals to take center stage. "Did you get my text, where I said I'm wrong? I can guess what's next, you don't wanna talk" he croons, unraveling more of the past for listeners to sink into. Toward the track's end, after the final chorus, stellar guitar work is showcased with an awe-inducing solo that carries the remainder of the track, providing a gorgeous, last-minute soundscape. A song of regret, misguided actions, and of heartbreak never sounded so good, and Spooky Mansion shows they are world-class at providing textured rock anthems and defying expectations.
Everything I tried to say,
Doesn't change what I did,
Nothing's gonna be the same,
I know
In order to visually capture the song, the band opted for animation. Through rain and snow, forest and desert, the van carries on as moments of reflection enter the mind. The music video is an alluring and fitting partner for the track, eliciting a whimsical touch as the van goes through the many phases of heartbreak the track opens up to. Simplicity is its weapon, and it brandishes it well, succeeding in creating a visual that isn't overbearing in narrative but still enjoyable to watch.
Atwood Magazine was fortunate enough to talk to Spooky Mansion about "Real Jerk," how honesty plays into their music, what fans can expect with their upcoming EP, That's Me!, and more. Gain further insight with our exclusive interview!
Watch: "Real Jerk" – Spooky Mansion
:: A CONVERSATION WITH SPOOKY MANSION ::
Thanks for taking the time to talk to me! First off, 'Real Jerk' has such an incredible sound. How did the track originate?
Spooky Mansion: Thanks, Adrian glad to talk to ya! The song came out of a period of writing I did while living in Cambodia. I bought this children's nylon guitar and it was all I had to play on. I would sit in my blistering hot kitchen and insist on being inspired by the jungle out the window even though honestly it was tough in that heat. I figured out the chorus melody but thought it would be too hard to sing and play so I let it go for a while. Without much else to do with my time, I just kept going back to it until it became natural under my fingers. It was a meditative melody I'd play anytime I was just sitting around.
'Real Jerk' definitely feels personal and almost like a conversation at times. What sort of theme or message do you think you're trying to send with it?
Spooky Mansion: Just trying to be real honest. I don't think it's too mysterious what the song is about. I had been in a relationship that was starting to end and I felt like I was checking out before it was over. It took some time and reflection to realize that. It's good to acknowledge that stuff, apologize for it, forgive yourself for things you've done and move on with life. Hopefully, become a slightly more empathetic person in the process.
The track seems to delve into areas of regret, especially with the lyric 'everything I tried to say, doesn't change what I did.' Was this a difficult track to write?
Spooky Mansion: I think any difficulty came from embarrassment or self-consciousness. It feels overly revealing to sing about the subject matter, but that's just what happened to come out when I was writing the song so I have to sing it and feel those lyrics without second-guessing myself.
What does the songwriting process look like for a more personal/emotional track? Do you typically write something right away or let it sit with you for a bit?
Spooky Mansion: This song developed over a long period and like most of Spooky songs, the music came first and was almost fully developed before the lyrics starting taking shape. I had a really pretty framework and I needed something worthy of the music, so I had to look for a particularly honest subject and angle to come from.
As for the music video, I think it's fantastic and absolutely creative. How did you end up deciding to go down the animation route for it?
Spooky Mansion: The video was made by our amazing friend Bleu Garou (Chiara Luber). She is a very talented French artist we've worked with in the past. I discovered her through the gorgeous video she made for the Pan & Polo song "Canopée". I'm a fan of anime and used to love watching these short repeating clips that would go along with Vaporwave or Chillwave mixes on Youtube. I wanted to make something short and repeating like that. She took the idea and ran. I like the simplicity that accompanies the music. You can just watch the pretty colors, changing terrain and listen to the song without a crazy overwrought narrative being shown.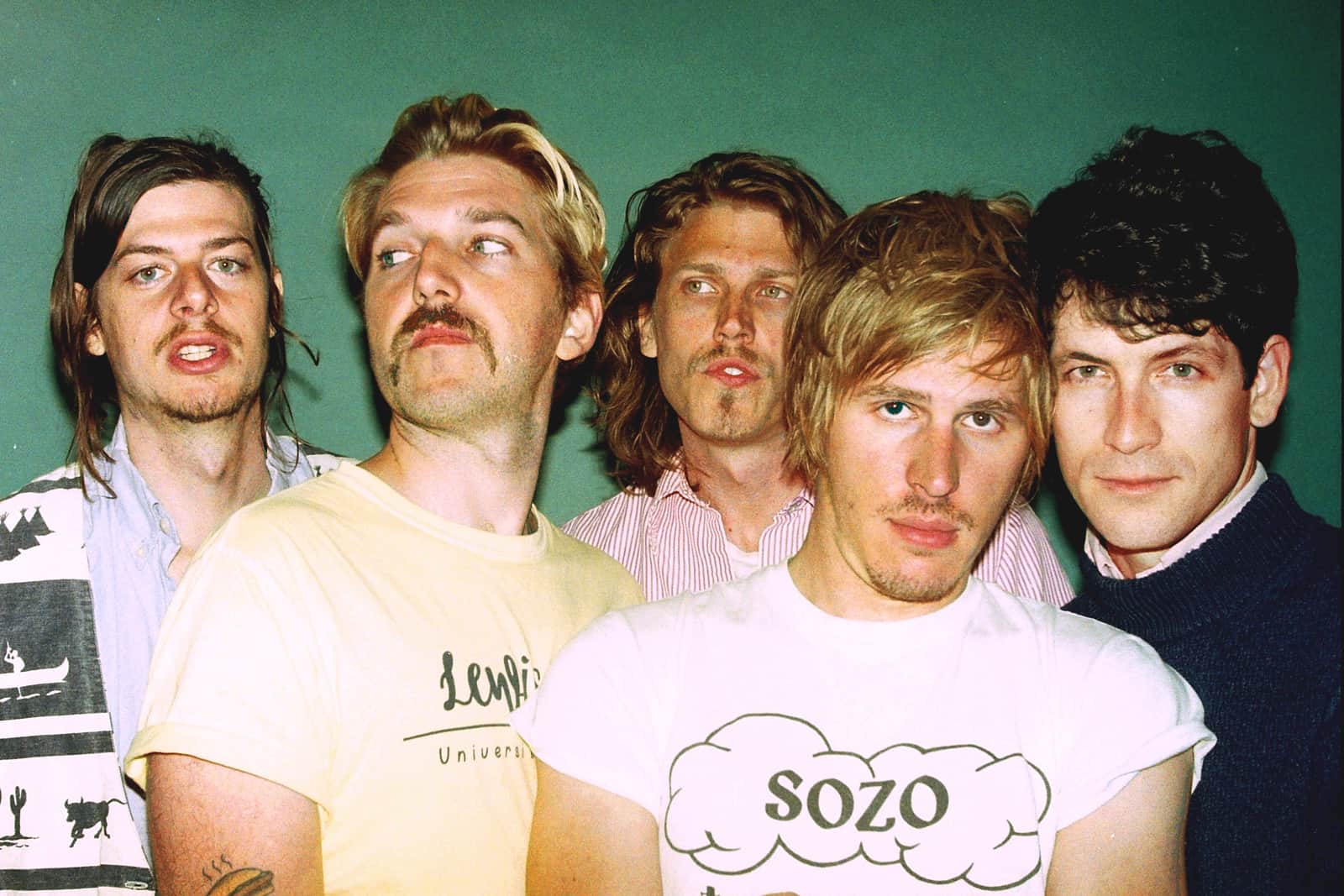 Do you think animation better serves the track's purpose more so than live-action?
Spooky Mansion: I think the juxtaposition of the personal subject matter and the light upbeat art serves the song well. The video could have easily been overly expository and play out the lyrics word for word. But it doesn't need it – I like watching the van peacefully rolling down the roads of America.
When it comes to the new EP (That's Me!), how do you think the band has developed since your debut last year?
Spooky Mansion: I'd like to think our songwriting is always improving, so there's that aspect. But additionally and just as important, our experience at Tiny Telephone Studio in San Francisco with James Riotto helped shape the EP. He did a fantastic job capturing the live sound of our band and giving it warm life that we had not achieved previously.
When you decided to make the new EP, what was the idea behind it? Were you looking to create a narrative with it or more so just an assortment of tracks you like the most?
Spooky Mansion: We write so many dang songs and our style is constantly changing and shifting between styles so it's hard to plan out what an EP or album will sound like. Honestly, these were just some songs that we liked the most at the time and felt like they had a similar vibe to each other. We want to be consistently releasing music and instead of thinking about it too much decided to release the songs that were done and we liked the most.
When fans have their first listen of 'Real Jerk,' what are you hoping they'll get out of it??
Spooky Mansion: I hope it'll catch people's ear enough to make them stop and listen. I know I find myself tuning out a lot when listening to new bands. But the band played super well on this track, and the whole recording works great together. I'd love for people to feel the need to listen and become familiar with it and hopefully relate to some of the thoughts and feelings.
Thank you again for taking the time to talk to me! Last one for you: After the EP releases, what are you looking forward to most in the future? How do you see the band and you as individuals develop and grow?
Spooky Mansion: We got some great tour plans in the works. We have a ton of new songs that we're putting together and basically all the other stuff that you'd want us to do if you're a fan of the band. Plenty of inspiration, music, and shows to come. See you there!
— —
? © Sam Yang
:: Stream Spooky Mansion ::