The streets of Los Angeles are laden with a rich history — some of it just happens to be forgotten. Atwood Magazine is working with Pablo Dylan to change that. The LA Archives webseries aims to explore the stories of LA from years past, showcasing just how much of a cultural impact these people and places had on the landscape of today. 
---
To know where you're going, it's often best to know where you've been. History lessons offer us this information, but not everyone indulges in them the way Pablo Dylan does, so he's embarking on a new method of educating, one that is focusing on the history surrounding Los Angeles. From William Faulkner to Hank Williams, Dylan will explore, inform, and showcase the vibrancy of the culture in LA in our new webseries: The LA Archives with Pablo Dylan.
Dylan, the grandson of Bob Dylan, has had music, art, and culture surround his life since birth. His affinity for the it all took shape when he was young, and his drive to make a mark has led him to work with music's finest such as A$AP Rocky, Erykah Badu, D.R.A.M., and many others. However, he wanted something more, and after taking a brief hiatus, he's found what he is looking for: combing the world of history and art into an easily digestible series.
This idea first started as a side project but soon gained momentum as Dylan's love for the arts grew. Now serving as his outlet, this webseries sees Dylan take the reigns as the instructor, one who possesses a fervent love for his craft, an endless supply of knowledge, and a uniquely charming personality that all work in tandem to make him the perfect host for this journey.
For episode 1, Dylan explains "I grew up in Los Angeles and spent my life constantly looking for insightful cultural artifacts that connect to the ancient culture that we all share. Bookstores are going out of business left and right. I found one that wasn't a corporation, and instead run by a person dedicated to preserving and sharing books. To find someone that is interested in what he's looking for is a rare occurrence these days. So I wanted to showcase it." 
Gain insight into the cultural world of LA with Episode 1 – The Book Store, and be sure to be on the lookout for Pablo Dylan's latest single "Burial of the Dead" releasing February 7!
Watch: The LA Archives with Pablo Dylan: Episode 1 – The Book Store
— —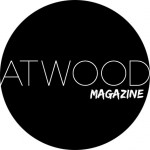 :: Stream Pablo Dylan ::
---