Atwood Magazine is excited to share our Editor's Picks column, written and curated by Editor-in-Chief Mitch Mosk. Every week, Mitch will share a collection of songs, albums, and artists who have caught his ears, eyes, and heart. There is so much incredible music out there just waiting to be heard, and all it takes from us is an open mind and a willingness to listen. Through our Editor's Picks, we hope to shine a light on our own music discoveries and showcase a diverse array of new and recent releases. This week's Editor's Picks features Flyte & The Staves, Leif Vollebekk, Fionn Regan, Chernobyl Sunshine Club, Ainslie Wills, and Whitney!
— —
"White Roses"
Flyte, The Staves
"White Roses" is my folk song of the summer, discovered last weekend by my lovely fiancée and a staple of our daily lives ever since. Released in early July, the collaboration between English bands Flyte and The Staves is as heartwarmingly beautiful as its title suggests – a rush of folk warmth and depth billows forth as touching lyrics and stunning harmonies arouse the senses. Named after a symbol of both death and new beginnings, "White Roses" finds Flyte, the song's primary artist, returning to the fore with a message of love, devotion, and hope: Love for those who have come and gone, devotion to our memories that so easily fade and slip away if we let them, and hope for continuity and the passing-down of values, mores, and teachings from one generation to the next, and from relationship to the next.
But those white roses
Are growing round the houses
That you buried under the arches all your life
Will you beg my forgiveness?
Will you be my only witness?
To this bird in flight
Over those white, white roses
Those white, white roses
The beauty inherent in this song is its universality and ubiquity: Whether you're mourning a passing or cherishing a shared moment, "White Roses" offers solemnity and appreciation. It is at its heart a recognition of the importance we have in each other's lives, and it takes that extra step in acknowledging how life's conclusions are more than just the closings of stories, but instead chapter turns like that of a never-ending book.
Hauntingly sweet and absolutely enchanting, "White Roses" is a folk-pop gem destined to lift our spirits and enrich our souls. Flyte and The Staves have me enraptured – lost in a dream I never want to leave.
---
"Hot Tears"
Leif Vollebekk
Numerous artists have now recommended Leif Vollebekk to me as the one artist I "must have" on my radar, and so last week I looked him up and listened to his first single of 2019. I've had "Hot Tears" in my ears every day, feeling my heart beat in tune with Vollebekk's raspy wails and aching sighs. The Montreal-based singer/songwriter has a way of channeling raw humanity into everything he touches, and with a decade-long career now, the artist is well worth any wayward listener's explorations – from 2010's debut album Inland, through 2017's Twin Solitude and the new material that will eventually make up 2019's forthcoming album, New Ways.
"Hot Tears" is groovy and soothing, a stirring encapsulation of experience. On his website, the artist says it's a song about "hot-blooded memory." It's hard to put this sensation into words, but it makes sense on record: The immediacy of every piano chord, the savage churn of Vollebekk's emotional delivery. He's crying and calling out to us all at once, a siren of the deep blue come to life through a palette rife with intimate colors and sounds. Jazzy and dark, yet immersive in its shining light, "Hot Tears" softens the blow while dealing it all at the same time.
It's the very start of something special for an artist I should have been following for a long, long time.
"Collar of Fur"
Fionn Regan
Fionn Regan's third album Cala is an absolute delight, and where else does one start this journey than at the top? "Collar of Fur" is a moving acoustic ballad bustling with a dash of cool electronic charm and aesthetic.
Wear this crown of light for you
On this August moon
Bring your voice of pearl to sing
Bring your lighting too
Collar of fur
Driven forward by an engaging fingerpicked pattern, the Irish singer/songwriter sings a soft, soothing song of love and togetherness. His lyrics are cryptic at first, but the more you listen, the easier it becomes to read between Regan's poetry and hear his heart ring out, loud and impassioned. The artist himself has mentioned songs being a "mysterious" entity to him – the experience of the track is more important than the meaning behind each string of words.
"Collar of Fur" is the sort of song to which listeners should ascribe their own meaning – a track so full of light and heartfelt sincerity that it deserves to mean whatever it needs to, for each of us. For me, I hear the full surrender of oneself to another: An individual sacrifice acknowledging how two can be better than one, and that what we gain in being a half of a whole is better than being isolated, an individual only responsible for ourselves. It's all about state of mind, however: I can't wait for this song to gain new depths the more I listen to Fionn Regan and Cala.
"Birthdayland"
Chernobyl Sunshine Club
London's Chernobyl Sunshine Club gets my medal for best band name of 2019, but even better than a great artist name is a great artist name making great music. "Birthdayland" is only Chernobyl Sunshine Club's third single since they debuted with 2017's "When Death Was a Boy," and followed that up with last April's "Pelagius." Listening to each of these tracks, it's easy to hear the group's growth and development over time, making the definition and solidity of "Birthdayland" that much greater a marvel.
A cinematic, bustling endeavor full of vigorous yet mellow brooding, "Birthdayland" pulses with dark indie rock urgency. "Time has worn away the wool from my eyes," the group sings in a sort-of chorus that emits as much conflict as it does doting and appreciation.
Everything comes to a head the end of the song, when the powerful synths dissipate and acoustics drive somber conclusive soliloquy:
And like my birthday comes just once a year
The thought of wasted life is all made clear
But you are shining in the dark
With your angel wings; I'm sorry I…
These powerful words lead us to rethink the song: Is it all a sad lament of life's transience, some sort of eulogy, or something else altogether? No matter its intent, "Birthdayland" get the job done: Chernobyl Sunshine Club instill in their listeners a sense of melancholy and disruption, all with the continuous sense of amazement that comes from listening to a band with such an intriguing, unforgettable name.
Artist-to-watch Angie McMahon recently recommended that I listen to fellow up-and-coming Australian singer/songwriter Ainslie Wills, and so I did. Wills, who just released her sophomore album All You Have Is All You Need earlier this August, delivers a sort of middle-ground between that impassioned Jade Bird rasp, and the easy listening folk of Joni Mitchell and Carole King. For me, unplugged-yet-finessed soft rock emanating across this album is a perfect balance of tones and styles for the sprightly Wills, whose voice feels as full on its own as it does against a wall of sound.
Released in August of 2018, "Society" is the bona fide lead single off All You Have Is All You Need, a powerful female anthem full of strength. The independent anthem is a reckoning with societal pressures and ideas of how life is supposed to work, versus how life actually plays out and the roads (emotional and literal) down which we go. "I blame it on society trying to tell me who I'm supposed to be," Wills croons in a chorus that, while fierce, doesn't feel angry or bitter at all.
"Society" is a key into Wills' world, the perfect entry-point to discover the cracks she hides day by day, yet puts on display through song. How many of us struggle to understand our own place in the world, forever lurking in the shadows of who we thought we would become and where we thought we might be?
"Society" challenges us to break from this line of thinking; to instead focus our energies on ourselves and in this current moment. Ainslie Wills has delivered in "Society" an assertive ode of self-worth and self-determination – an easy, instant classic worth repeat listens.
"Valleys (My Love)"
Whitney
As a lover of 1960s folk and pop songs, Whitney's "Valleys (My Love)" stands out for its sweet charm and lush, dreamy bliss. A song of relationship disconnect ("we've been drifting apart for some time"), heartache and longing, "Valleys (My Love)" floats like a cloud as Chicago's Julien Ehrlich and Max Kakacek paint a romanticized vision of love soured by tension and strife. Never once does their optimism fail; despite evident cracks in the ice, "Valleys (My Love)" maintains its inspiringly high level of devotion.
It is, in a phrase, the love song everyone wants to have written for them – an expansive and vibrantly colorful portrait of undying, unwavering affection and soulful connection.
— — — —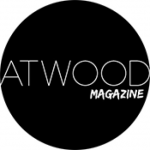 ---