With the summer heat waves picking up, it's time to seek relief in the form of this ode to the warm months, straight outta the state that perhaps evokes that season the best: "Summertime" by Grand Rapids, Michigan native Steven Malcolm and Snoop Dogg, with Dutch rapper Jay-Way tagging along.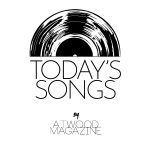 "SUMMERTIME" – Steven Malcolm ft. Snoop Dogg & Jay-Way
---
It's no secret that Snoop Dogg is a big fan of the summer season.
After all, "California Gurls," his smash hit duet with Katy Perry, features the enthusiastic declaration: "I love L.A., Venice Beach and Palm Springs… summertime is everything!"
But now that that song is over a decade old, it doesn't hurt for Tha Doggfather to remind us all of his affinity for the warmer months of the year. A new three-way collaboration called "Summertime" provides a more-than-fulfilling platform for that objective.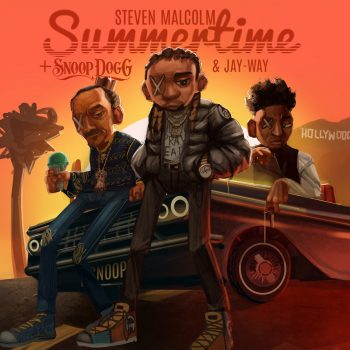 "Summertime is back, sun is beamin' down," he raps in the opening sequence. "Everybody love it when the D-O-Dub in town." Snoop continues to elaborate, "California Gurls"-style, on the outdoor activities available during this time of year, before Dutch rapper Jay-Way steps in to hammer that feeling home. "We put the work in, now we straight," he sings-slash-raps on the chorus. "Summer, summertime and it feel like every day."
Afterwards, it's time for the track's main creative author, Steven Malcolm, to enter the scene. Hailing from Grand Rapids, Michigan, Malcolm has been devoted to the gospel rap game ever since he emerged with his earliest mixtape and album releases around 2013 and '14. That artistic progress has picked up this year with the publication of his new full-length album, Tree, for which "Summertime" serves as the lead single.
"It's the icing on the cake!" Malcolm exclaims. "Imagine a Christian hip-hop artist working with a Hip-Hip icon… it's LEGENDARY!"
Thirty years after Snoop Dogg himself sang the praises of "rollin' in my six-four" around Los Angeles, Malcolm grabs that baton from him and charges away. "Summertime know we ride 'round wit the top down in a six-four, ah yeah," he raps, along with adding a few skrt skrt skrts. "Nighttime and the moonlight with the vibes comin' through the 808's."
The journey continues throughout the rest of his verse. "Switchin' lanes gettin' it boppin'," he sings. "Get in my zone, take off like a rocket." Ultimately, it's an ode to the thrills of driving around freely in one's car, a topic that's been touched upon in the West Coast rap scene before (not to mention on the Florida Georgia Line and a few other spots). As Malcolm reminds us, "this the lifestyle of the young and wavy," and it's hard to resist such free-spiritedness bottled up in a single song.
It's also enjoyable to see that concept brought to life in the song's music video, in which Malcolm can be seen cruising through several different districts of Los Angeles, as well as enthusiastically flapping his arms about in even more spots around town.
"I want people to see this and be able to reminisce on that DOPE vacation with friends that summer in LA," he describes the music video's driving concept. "I want people who have never been to LA to watch and go to booking.com the next day like, 'Yo, I need to be there this summer!' I always tell people, 'I love Grand Rapids but I have a crush on Los Angeles, California [Laughs]. From the sights to the culture, I love it all!'"
Both Snoop Dogg and Jay-Way can be spotted having a swell old time in the music video, and that sense of great shared fun is palpable on the track itself. Malcolm feels as though he was able to honor his two guests by incorporating their vocal contributions in a fluid and logical manner.
"It was like bringing together something that has no boundaries and reaches people globally," he says. "Each one of us has our own pockets of fans: me being influential in Christian hip-hop, Jay–Way being from a different country, and Snoop Dogg being a global icon. I feel like this collaboration touches all types of people worldwide and gives it no limits."
Ultimately, Malcolm hopes that his new music will grant fans far and wide an even more enjoyable "Summertime."
"I hope it catches fire, honestly," he says of the single. "It's such a feel-good song for the summertime. And it's a vibe everyone can ride to. Young, old, man, woman — all can feel the smooth vibe of this track. Who doesn't love and look forward to summer? A lot of memories are made during this time. Let's make it feel like every day."
— —
"SUMMERTIME" – Steven Malcolm ft. Snoop Dogg & Jay-Way
— — — —
? © 2022
:: Today's Song(s) ::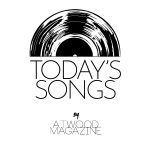 ---
:: Stream Steven Malcolm ::