Every Friday, Atwood Magazine's staff share what they've been listening to that week – a song, an album, an artist – whatever's been having an impact on them, in the moment. Here's this week's weekly roundup!
— — — —
— —
:: Evening Machines – Gregory Alan Isakov ::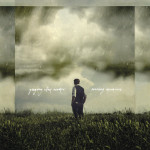 Gregory Alan Isakov's haunting fourth album Evening Machines is utterly immersive and absolutely enthralling. The indie folk, alt-country singer/songwriter delivers a powerfully moving, all-encompassing record of movement and melancholy, connection and continuity as he dives deep into himself. In our forthcoming interview (out next week), Isakov spoke to me about the inspiration for individual songs, his songwriting style and process, and the concept of the album as a whole. While the tracks themselves take inspiration from scattered parts of the artist's experience, Isakov seamlessly blends them together to create a cohesive, diverse, and dare I say brilliant work of art.
Opener "Berth" sets a somber, cathartic scene. "Casting glances backwards but it's not your fault," Isakov sings solemnly. "Turn to salt for wondering." Nostalgia gleams in the half-light, casting a wide and plaintive shadow as the artist poetically illustrates personal experience and emotion. At times reserved, yet forever forthcoming, Isakov is vulnerable and introspective throughout Evening Machines – a quality that helps every song resonate on some higher lever. The catchy "San Luis" leads us through our own retrospective reveries into the unreturnable past, whilst the quivering "Bullet Holes" details the difficult healing journey from bittersweet brokenness to scarred fulfillment.
I used to love caves
stumble out into that pink sky
remember that bright hollow moon
it showed our insides on our outsides
this town closes down the same time every day
put out the smoke in your mind
let's put all these words away
let's put all these words away
– "Caves," Gregory Alan Isakov
Evening Machines is inescapably intense: The foot-stomper "Caves" pulses with heavy overdriven guitars, driving pianos, and hypnotic hums that eventually drown listeners in a flood of pent-up sonic fury, while simultaneously capturing the strife of America's disappearing middle class – even though the song itself is more about welcoming, and being comfortable in silence.
While "Caves" demands attention through aural strength, intensity can come in multiple forms: The breathtakingly sweet acoustics of "Chemicals" hits just as hard through softer sounds, standing out as one of Isakov's most memorable, intimate, and aching ballads. Meanwhile, the billowing "Dark, Dark, Dark" achieves its strain of intensity through sheer driving force.
All told, Gregory Alan Isakov's Evening Machines is an enchanting, tender, and heartfelt expedition we'll be embarking on time and again as we begin our descent into winter. Don't miss this stunning album – and from a personal standpoint, I cannot wait to share my interview next week.
:: Big Red Machine – Big Red Machine ::
What happens when two of the biggest names in experimental and mainstream alternative music join forces? You get Big Red Machine, the ultimate power duo. Justin Vernon of Bon Iver is a restless artist, constantly trying to step outside that well-loved Bon Iver sound and push his creative boundaries. Big Red Machine allows exactly that. Combined with The National's Aaron Dessner, the side project to end all side projects made a surprisingly subtle splash in the musical pool at the tail end of summer. Though it may have flown under your radar, Big Red Machine's self-titled debut is the definition of essential listening.
Big Red Machine is equal parts folk and new alternative, bringing together the elevated trajectories of modern musical movements and the lyrical storytelling we love from both the National and Bon Iver's accomplished discographies. Each track is a standout in its own right – from the hypnotizing harmonies of "Hymnostic" to the woodsy roots of "I Won't Run From It."
"Air Stryp" follows in the footsteps of the challenging 22, A Million, making for a complex listening experience. But the true winner on this record is "Forest Green," a serene and devastating ballad that conjures the exact color for which it is named.
:: Delude – Kid Cadaver ::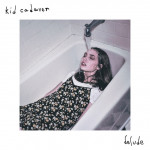 I expected Kid Cadaver's new EP Delude to be a bit of a departure from their previous music based on the tone of lead single "Sleep Touching." However, I didn't expect to be hit right in the feels. I've been sneaking songs from Delude into my play queue in between songs from Black Honey's debut album (stay tuned for more on that one) all week. While Delude doesn't sacrifice Kid Cadaver's sound (though there's a few more new wavey touches), lyrically, there's more angst and frustration than I've ever heard in Kid Cadaver's music before. It's a self-professed journey through frontman Ray Venta's emotions as he chased, worked at, and ultimately ended a cross-country relationship, and you can hear every honest bit of sorrow, frustration, and awakening in it. It's raw and open, and a bold new step. Props to KC for this one: sharing emotions and thoughts as raw as this is never easy.
:: "Handmade Ego / No Devotion" – TENDER ::
Returning to the fore at the beginning of last week, London-based duo TENDER (James Cullen and Daniel Cobb) have reinvigorated their electro-pop sound with two new singles, "Handmade Ego" and "No Devotion." Their first independent, non-collaborative release since their debut album, Modern Addiction, last year, these two singles find Cullen and Cobb more cognizant than ever, elucidating narratives that feel wholly present not only with their surroundings, but themselves as well.
The first of the two, "Handmade Ego," focuses on self-examination, and the trappings of falling too deep into self absorption. An underlying, grooving bass line guides the song through its sonic journey, as Cullen's unmistakeable vocals lament a life instigated by his own volition. "Handmade Ego" fights for peace and a path to acceptance, remaining hyper-aware of itself from start to finish.
The second track, "No Devotion," follows a thematic pattern a la their previous releases like "Erode" and "Nadir," and feels true to form to TENDER in all of the best ways. The song invokes Cullen's falsetto vocals and a deliciously dreamy synth that adds an elemental haze to its overall vibe. As it narrates broken love and tepid desire, "No Devotion" helps introduce TENDER's new and enchanting era, while harkening back to the sound we know and love.
Both "Handmade Ego" and "No Devotion" help TENDER in becoming even better versions of themselves than they were before, allowing their sonic prowess to shine in its fullest form.
:: Dive Demo – The Helicopter Scuba Divers* ::
*now known as Godcaster
Sometimes I get frustrated with the indie music scene because it tends to get pretty repetitive. However every now and then, a new band emerges from the DIY rock n roll scene that blows my expectations out of the water. The Helicopter Scuba Divers' Dive Demo (now accessible as Godcaster's Godcaster Demo) did that for me this week. With expert  musicality, the group blends funk and garage rock seamlessly in a way that is unique, dynamic, and absolutely shreds. The opening track, "Dirt Bike Vs.The Heli Cops" sounds like a bonus track on Frank Zappa's "Hot Rats" and every song melts perfectly into the next. In all, it runs about eight and a half minutes but they somehow manage to make those 8 minutes feel like you've experienced an entire full length album. I can't wait to see what they come up with next
:: "The Face of God" – Camp Cope ::
:: "January 10th, 2014" – TWIABP ::
Following the Kavanagh hearings, these songs – both narratives – seemed appropriate. Camp Cope's Georgia Maq recounts her experiences of sexual assault within the music industry in "The Face of God":
Yeah, I bet you didn't even
think about what you did
Could it be true?
You don't seem like that kind of guy
Not you, you've got that one song that I like
Maq's critique is biting. Reading the defense of Brett Kavanagh has left me disgusted, but what did we expect from the party that endorsed Roy Moore and Donald Trump? The World Is a Beautiful Place & I Am No Longer Afraid to Die's 2015 song "January 10th, 2014" recounts a news story about a woman who hunts down rapists.  Vocalist and keyboardist Katie Dvorak takes the lead for most of the song, and it's most powerful when she comes together with lead vocalist David F. Bello for the refrain "Make Evil Afraid of Evil's Shadow."
:: "I Feel a Change" – Charles Bradley ::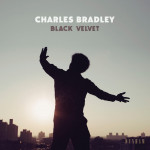 Despite losing his battle with cancer last year, the soulful grit of Charles Bradley continues on with the single "I Feel a Change." The lead single off of his posthumous last album – Black Velvet – is a roaring tune that is dripping in emotion and power. From the start of the track listeners hear the primal screams of Bradley bellow out, immediately drawing you in for the story that is about to be told.
I feel a change coming over me, uh
I feel a change coming over me
Oh, you changed my life
When I let you in, baby
You know
Blaring horns, organ embellishments, and blues-y guitar playing accompany Bradley, adding an extra texture of tenderness to already heart-filled anthem. The track is haunting, every lyric feeling like a large weight on your chest. Despite that, it's nonetheless as beautiful as can be.
I feel a change of loving you, baby
I feel a change, oh
You are my shining star
I said to myself
"Darling, come on home"
Accompanying the track is a black-and-white video that gives a time-lapse of some of the events in Bradley's recent life. From studio sessions to embracing his signature bravado, the video is a lovely final look at "The Screaming Eagle of Soul." He unfortunately never heard the final cut, but it's evident he gave it his all, and the result is personal ballad that is unmatched in the soul scene.
:: "Slow Dancing in the Dark" – Joji ::
The biggest component of "Slow Dancing in the Dark" that drew me in was the smoother, richer vocal performance from Joji. Compared to his In Tongues EP, Joji is experimenting more vocally and the results are a performance that possess an immense range, a fresh sound, and vibrant melodies.
When I'm around slow dancing in the dark
Don't follow me, you'll end up in my arms
You done made up your mind
I don't need no more signs
Can you?
Can you?
There is an excellent use of multi-layered synths that surround the vocals of Joji that give a slick texture to the track. It also aids in accentuating the emotion he is releasing with every note hit and lyric sung, making for one his more open and honest tracks.
Give me reasons we should be complete
You should be with him, I can't compete
You looked at me like I was someone else, oh well
Can't you see? (Can't you see?)
I don't wanna slow dance (I don't want to slow dance)
In the dark
Dark
Aural and visual meld together with the accompanying video that, despite its weird premise, fits the track with utter perfection. The hurt in his voice is shown on his face with great detail, and even the movements of his fawn legs make for a great indication of a man who's not all too well. Joji has come a long way from being the person who started the Harlem Shake trend, and if he continues with the wonderful productions, layered melodies, and sweet yet somber vocal performances, he is sure to be artist to climb the ranks quickly.
:: "In a River" – Rostam ::
There's an ethereal charm that runs through "In a River," released earlier this month (September 12). It has the same kind of coziness present in last year's debut album, Half-Light: Rostam's gentle vocals layered upon his musical craftsmanship, the latter defined by the past and the current, Medieval England, pop, worldly influences, electronic, and the possibilities of technologically blending them all.
"In A River" was born from Half-Light's live environment. As a song not featuring on the album but performed each night of the tour, it became a personal interaction with the audience. The clapping that would feature alongside it made its way into the production of the single, setting the tempo and overall feel.
The tone is traditionally folksy with the tuneful mandolin present from the start and the later accompaniment of violin. It's sad too, in a nostalgic kind of way, like looking back on a beautifully simple moment from the past that's now tinged with authentic sepia tones.
Slide into the cool mud
Underneath the pines
Somewhere to your right or left
Is my body you can find
We are swimming with no clothes on
In a river in the dark
And I am holding on to you, boy
In the faint light of the stars
I don't know why but Rostam's more solo-oriented music is always so Autumnal. It started with his 2016 collaboration with Hamilton Leithauser, the comforting warmth and myriad references to ghosts and darkness making the album I Had A Dream That You Were Mine an October/November foggy day soundtrack. It was followed by the aforementioned Half-Light, released last September. I'm thankful for this single. Rostam makes me happy and "In a River" is sweet.
:: "Tú Sí Sabes Quererme" – Natalia Lafourcade ::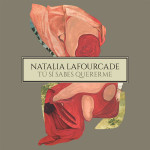 Natalia Lafourcade's beautiful love song "Tú Sí Sabes Quererme" off her album entitled Musas (released May 2017) has captured my corazón. The slow saunter of its soundscape adorned by lyrics of unconditional love has melted my heart and hugged my soul. It makes sense that since her debut in 2003, señorita Natalia has been held in such high esteem in Latin America's pop/rock scene.
Translated to English, the title reads, "You Do Know How to Love Me." Yet you don't need to understand the lyrics to know that "Tú Sí Sabes Quererme" is a necessary part of a healthy musical diet.
It's a repeater.
:: "Juicy Socks" – Cherry Glazerr ::
I don't know where I've been the past few months, but evidently, I was under some rock that kept me entirely hidden from Cherry Glazerr's latest release. "Juicy Socks" is just as bombastic and noise-poppy as you'd expect from this L.A. quartet, and ever since I recently stumbled upon it at long last, its simple, yet mesmerizing chorus hasn't been able to leave my head. Although this single dropped in April, its eerie music video and single-lyric chorus sound effortlessly haunting — almost like it should've been released in October in the first place.
I don't want nobody hurt
But I made an exception with him
I'm so lucky I can breathe
When the others cannot swim (No)
Cannot swim (No)
Cannot swim (No)
Cannot swim (No)
Don't be nervous
"Juicy Socks" is an uncomplicated, guitar-heavy tune that sounds just as catchy and gripping year-round as it would on your Halloween playlist.
— — — —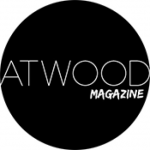 ---
:: This Week's Features ::