We've all found ourselves at the mercy of the wrong person: Falling for someone who doesn't feel the same way, or harboring feelings when the other has moved on. Alex Riddle's "Snow White" encapsulates that mentality, finding the artist sifting through the turmoil of unrequited, unreciprocated love.
there're many things that she won't say to me
she doesn't feel free
to discuss this right now
she's the life of a party that i'm not invited to
the sun in the room
full of orbiting dwarves
Listen: "Snow White" – Alex Riddle
[soundcloud url="https://api.soundcloud.com/tracks/339321158?secret_token=s-PPmpW" params="color=ff5500&auto_play=true&hide_related=false&show_comments=true&show_user=true&show_reposts=false" width="100%" height="166″ iframe="true" /]
---
Atwood Magazine is proud to be premiering "Snow White," the turbulent, emotionally embroiled and dynamically engaging new single from Alex Riddle. Following up from his locally well-received 2016 EP Happy Daggers, the Houston-based alternative rock act pours his heart and soul out with a deeply impassioned, anthemic strain of desire.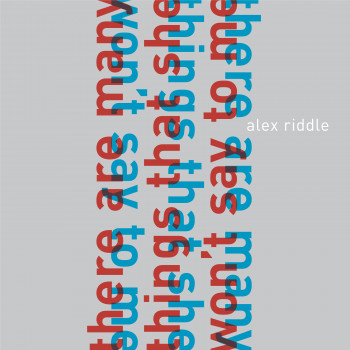 every time i see somebody new
i wanna be somebody new
i drove all night through the pouring rain
just to let you know i wanna see you again
"It's something like a modern twist on the fairy tale — and it's twisted in the strongest sense," says Riddle. "The perspective is convoluted, and there's a real lack of resolve on all sides. They definitely don't live happily ever after in this one."
Riddle's opening words, "there're many things that she won't say to me," hang heavily in the air. Relationships are built on communication and trust; when those two elements are out of sync, the pairing is doomed to fail. Thus, Riddle starts on a low note never finds its high.
As "Snow White" continues, we feel the symbolic title grow in stature. A cold hand; an extinguished flame; the color white is not representative of purity here.
she cuts like an arrow
remains in your marrow
she'll fuck with you long after she's gone
your gasoline fingers
follow the feeling that lingers
searching for a spark
o but it's dark so very dark
Alex Riddle's 7″ single will find "Snow White" accompanied by another song, "Hosting Ghosts." "The new singles continue what I started to explore on Happy Daggers — the nature of love and why and how it goes awry," Riddle shares. Perhaps future music might explore other aspects of love, too – why we continue to pursue it, despite its pitfalls; the upside of finding someone worth fighting for; and more.
For now, Alex Riddle embeds himself in the pits of angst and agitation, restlessness and desire. The mood suits his tone, and results in a fantastic, constantly on-the-move tune: Delve into "Snow White," exclusively on Atwood Magazine!
— — — —
photo © 2017
:: Listen to Alex Riddle ::
[soundcloud url="https://api.soundcloud.com/users/5459417″ params="color=ff5500&auto_play=false&hide_related=false&show_comments=true&show_user=true&show_reposts=false" width="100%" height="450″ iframe="true" /]