Atwood Magazine is excited to share our Editor's Picks column, written and curated by Editor-in-Chief Mitch Mosk. Every week, Mitch will share a collection of songs, albums, and artists who have caught his ears, eyes, and heart. There is so much incredible music out there just waiting to be heard, and all it takes from us is an open mind and a willingness to listen. Through our Editor's Picks, we hope to shine a light on our own music discoveries and showcase a diverse array of new and recent releases.
This week's Editor's Picks features TENI THE ENTERTAINER, Bleach Lab, LP, Foxes, Laura Mvula, & YaSi!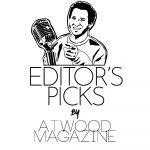 — —
WONDALAND
TENI THE ENTERTAINER
"Jo-jo-jo, emi a jo-jo-jo," sings a spirited Teniola Apata on "JO," inviting all to join her in euphoric, meaningful celebration. The lead single off TENI THE ENTERTAINER's inspiring WONDALAND is a radiant ray of shining light and dazzling Afropop. What's more, it's just one of the many highlights from this highly anticipated, long-awaited debut album – a record that puts Apata at the forefront of the Afropop genre.
"'Jo' is a feel-good song," the artist shared upon her single's release back in December. "It means to dance. It makes me feel good. It has been a crazy year and I hope it makes you feel happy, I hope it makes you dance, and I hope it brings you closer to your loved ones."
Out March 19 via Dr Dolor Entertainment, WONDALAND is as vast a collection as it is powerful a statement. TENI THE ENTERTAINER is already an award-winning star in Nigeria; active for the past decade, she's racked up tens of millions of streams with previous songs – but WONDALAND is a worldwide introduction to a stunning artistry we won't soon forget.
From her powerful duet with Davido "FOR YOU" to the heartfelt, evocative standout "WONDA WHY" and beyond, WONDALAND is an intimate and stirring journey through the life's coming-of-age moments. Apata's lens is as relatable as it is purely expressive: Singing soulfully on every track, she pours her heart out on songs about purpose, place, family, community, life, death, and more.
"I wanted to do an album that anyone from my mother's hometown in Ondo or my dad's in Ekiti to Osaka, Japan can pick up and be entertained, inspired and educated," Apata told Atwood Magazine in a feature last month. "You can't record your debut album again, so I ensured Wondaland will be that album I would listen to in 20 years and it'll still sound just as fresh. I wanted to make an evergreen record that represented my roots, showed my growth and where I am heading to because I believe this is just the beginning of great things to come."
"It's an album that doesn't sound like anything you have ever heard not just because it's coming from an African artiste but because it's just pure and unadulterated music from the bottom of my heart. I have been working on this album for 2 years across 7 cities in the world. However, I was able to finish the album during the lockdown. So it's a labour of love meant to take through a rollercoaster of emotions from the first track to the last. I want to see old and young people shed a tear, laugh, dance and relate and see themselves in the songs and the videos to come. Welcome to my WONDALAND."
If anything is clear from WONDALAND, it is that TENI THE ENTERTAINER is a superstar.
"Scars (Time Is a Healer)"
Bleach Lab
The expressive final single off Bleach Lab's recently-released debut EP A Calm Sense of Surrounding, "Scars (Time Is a Healer)" represents the final stage of grief: Acceptance.
And what a cathartic song it is. The bright light of hope in an otherwise pain-stricken space, "Scars" resonates as a vivid beacon of inner truth, shining bright with the effervescent radiance of a soul on the mend. "Time is a healer although it leaves scars," Jenna Kyle in a pained, yet purifying chorus; amidst a bevy of effected guitars and hearty drumming, she embodies a sense of hard-won healing.
You don't know what it's like
You haven't been there before
Matches strike once they don't feel like the same anymore
I tried so hard
I can't breathe, I can't breathe
I tried so hard to be
I don't wanna hurt anymore
I don't wanna hurt anymore
Time is a healer although it leaves scars
I can't hide it anymore
Time is a healer although it leaves scars
I can't
In our recent feature on A Calm Sense of Surrounding, Bleach Lab explained in great detail how their EP's songs serve as an exploration of the five stages of grief – as literal, figurative, and metaphorical vessels. Its songs were written in the wake of the the loss of bassist Josh Longman's father, and the breakdown of singer Jenna Kyle's long-term relationship. Pain comes to life with visceral energy throughout Bleach Lab's music, but "Scars" isn't a space of pain: It's a space of renewal and rebirth.
"Scars gives the final message that you are done with allowing yourself to feel the way you have been," Kyle says. "You're done with the pain and you're ready to move forward. It's also a more noticeably uplifting song compared to the other tracks, and it could be seen metaphorically as the sun lifting through the clouds after a turbulent storm out at sea. You are no longer able to blame yourself for something that was out of your control."
A Calm Sense of Surrounding is all one needs to hear to know that Bleach Lab are something special. The South London quartet inject layers of substance into their ethereal, alternative dream pop music; everything is carefully thought out, resulting in a beautiful, breathtaking source of reflection and reckoning. Those desiring an emotional and sonic overhaul need look no further than A Calm Sense of Surrounding, whose twenty minute run provides an inspiring sense of catharsis and hard-won revitalization. "Scars" is the finale; the band's well-deserved crescendo of emotion and sound alike.
A groovy enchantment, "One Last Time" is an instantly intoxicating addition to LP's critically acclaimed catalog. The third single off Pergolizzi's forthcoming (as-of-yet untitled) sixth album invites us to join her and bask in the aching throes of romance: To embrace the good with the bad, the long-lasting with the transient. Glistening Spanish guitars and pulsing drum beats coalesce in a push-and-pull rhythm: LP paints a tantalizing soundscape full of passion, combining reflections on the past with the immediate to deliver an unapologetic revelry for all to indulge: By the time her second chorus comes about, we'll all be chanting "La-la-la-la-lie-lie-lie, la-lie-lie-lie."
"'One Last Time' is about the fleeting nature of relationships, romantic or otherwise, and how every moment is precious," LP shares. "No matter how little or much we get of someone we find ourselves fantasizing about the past with them and the things we wished we'd said or done before our time together was through."
Another verse another search for something holy
Another chance to make it right
When it's young and it's fun there's nothing lost nothing won
And no consequence in sight
You know it only feels like darkness
When the light doesn't shine on your side
You were the poet I was the poem but were you mine were you your own
Or were we fighting for our lives
It doesn't matter we survived
But if I could have
One last time with you
I imagine all the things we would do
Love is in the words unspoken
All these moments are golden
Forever is mine with you
"One Last Time" is a dreamy anthem, with one foot in the past and one foot on the pedal. It's a perfectly timed spring release ready to soundtrack endless summer walks and more.
A pulsing indie pop upheaval bursting with love and bright energy, Foxes' latest offering is a literal (and metaphorical) outpouring of good advice. The final single off her forthcoming EP Friends in the Corner (out April 1 via [PIAS] Recordings), "Kathleen" is an ode to Louisa Rose Allen's (Foxes) grandmother – long an inspiration and source of worldly wisdom for the blossoming British singer/songwriter, and now a permanent fixture in the artist's public story as well.
I could swear, for a minute
You could see right through me
And you were reading to me like you always did
And your name was Kathleen
Why do I let people be bad to me?
Ignore reality
She said, "Don't take things too personally"
And her name was Kathleen
"My grandma, Kathleen, has always given really good advice so on one visit I thought, 'why am I not recording this?'" Allen explains. "A couple of weeks later in the studio I happened to be going through my voice notes of random melodies and lyrics I'd saved and stumbled across her words of wisdom and within 20 minutes we'd written it with all her advice from the notes. I kept that exact recording of her talking at the end of the song. I don't think I'd be a songwriter without her. For me, 'Kathleen' closes the chapter of the last year. Focusing on creativity during lockdown has been essential for me. It's given me so much strength and positivity. Almost without realizing, I ended up writing a whole new album. The new songs have a really different energy and need to exist together as a record. But first I need to release Kathleen as it's such a special song for me and just seems so right for now. It felt right to wrap these songs up together as an EP before the new album gets released later this year."
Tread, tread gently
'Cause you'll be bound to cry
So stay in your corner
And I'll stay here in mine
A dazzling, beautifully expressive eight-track pop immersion, Foxes' Friends In The Corner EP is a long time in the making. Lead single "Love Not Loving You" heralded Allen's return to music after five long years away from the spotlight, and her successive singles "Woman," "Friends in the Corner," and "Hollywood" have helped showcase a singer and songwriter finding her inner voice, and letting it shine. "Kathleen" is as tender as they come – a moody, dreamily introspective pop number that rises into a stunning tempest as Foxes crescendos in a mesmerizing, unapologetically impassioned chorus:
Just go, be slow and you'll figure it out
Head low, you'll know how to turn it around
You'll sleep with lovers, sleep on sofas
Sleep with others again
Just go, be slow and you'll figure it out
Head low, you'll know how to turn it around
You'll sleep with lovers, sleep on sofas
Sleep with others again
It's a welcome release of tension – the musical equivalent to the sun peaking out from the clouds, signaling bright tidings to come. Foxes' future is as bright as her music is strong: If anything, "Kathleen" serves to further confirm what we've already long known about Louisa Rose Allen's singular talents.
A truly mesmerizing affair, Laura Mvula's "Church Girl" signals a new era for the British artist. The lead single off her third album Pink Noise (out July 2nd via Atlantic Records) is a buoyant, funk-fueled hypnosis. Reminiscent of Prince and Michael Jackson, with big drums and even bigger, soaring vocals, "Church Girl" finds Mvula embracing her story through what she considers a deeply personal defiance.
"I am not my story," she says. "For so long I identified as the things that happen in my life, the things I do, good or bad. I'm letting go of this mind-made 'me'. I'm coming home to myself beyond the realm of form. I am not the thoughts in my head, or the things I achieve, or the shape of my haircut. I no longer 'dance with the devil' on my back. I'm basking in the light of knowing my true self, the deeper 'I'."
Who do you think you are?
You don't write the story baby
Wanna be some kinda superstar
It's just a game of let it be
Can you ever give up
Livin in this masquerade?
Singin of insanity
Cryin for the mess we made
How can you dance with the devil on your back?
How can you move, caught up
In a picture perfect
That will never last
In the deep of the night
Did I hear you call my name?
Surrender to the light
Fiery passion ripples through Mvula's intense vocals, just as it churns through the bright synths and drums that brighten her path. Taking cues from new wave and '80s dance pop, "Church Girl" is an utter thrill: A roaring intimate reckoning that pushes us to dive into our own depths, while dancing the days and nights away. At its very best, this is exactly what great pop music was meant to do.
A song with a fiery strut, YaSi's "world is burning" immediately hits hard and escalates from there. The Denver, Colorado artist comes to life with unavoidable intensity as she tackles the pain and hypocrisy of our world: From her expressive, roaring hot-on-the-mic vocals to the throttling synths that pulse an unforgettable chorus, YaSi throws herself into her music with the kind of energy that superstars are made of.
"While I wrote this song in Jan of 2020, the feelings of anger, confusion, disillusion, and the clear hypocrisy of how the world treats its citizens were the reason I wrote this song," YaSi says. "We're all watching people around us get "high" on their vices, but how can we blame people when our backs are against an unpredictable wall?"
A first-generation American daughter of Persian immigrants, YaSi has long been balancing optimism with realism in her pop songs. "world is burning" is easily one of her most arresting moments yet, and it's only the beginning: YaSi's forthcoming EP Coexist with Chaos is a product of the moment, directly impacted by Black Lives Matter and the COVID-19 pandemic.
Call it pop with a purpose; this is the kind of wakeup 2021 is in need of. "world is burning" reminds us to keep our blood boiling – that while March 2021 may be looking a lot better than March 2020 (and so on), progress is slow and only happens when people push continuously for change. We can't afford to become complacent; we have to keep fighting for our causes, and believe in our individual and collective potential to shape our futures.
— — — —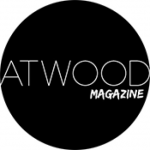 Editor's Picks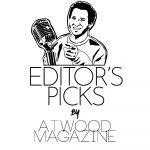 ---