On 'Solar Power,' Lorde affords us a new type of private emotion that enables us to live more passionately inside of ourselves, with others, and in the world.
written by guest writer David M. Buyze
Stream: 'Solar Power' – Lorde
---
We had no idea the dreams we had were far too big.
– Lorde, "Fallen Fruit"
David Bowie was visionary when he called Lorde "the future of music" and that listening to her was like "listening to tomorrow." His proclamations have certainly become fully embodied in her latest transcendent third album Solar Power. In this beautifully translucent album, Lorde has clearly harnessed an illuminating sense of harmony and melody that is accompanied with a style of innovative storytelling that transports the listener to an alternative world in which one can inhabit different spheres of contemplating how human existence and the passage of time can be understood differently.
As I was listening to this album, I was immediately transported back to when I first heard David Bowie's album Hunky Dory and how this radicalized my understanding of the fragility and beauty of human life through Bowie's alternative universe. Through Lorde's vision we are presented with a work of integral depth and creativity that expands the arc of one's vision on the human experience. It's really no coincidence that Lorde was chosen as the singer for the Brit Awards tribute to David Bowie in 2016 where she sang an utterly resplendent interpretation of his transformative song "Life on Mars?"
---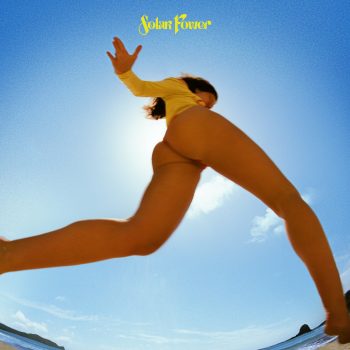 These artists are inextricably linked, and both as remarkable writers on the human condition that enable us to ponder existence through storytelling that unravels questions and ways of thinking that have not been considered before in contemporary culture. In turn, remarkable avenues of solace can be inhabited in both Solar Power and Hunky Dory, as within the fabric of our current lives these futuristic albums can transfigure your emotional life and outlook on the quandaries and complexities of life. Ella Marija Lani Yelich-O'Connor, AKA Lorde, offers us an intimate world that defies the boredom and predictability of most contemporary pop and indie music, and as she herself articulated in the Apple Music At Home with Lorde Radio Show, "I'm always going to do exactly what I feel like doing, and I don't know how to do it any other way. If someone said to me you need to make this more current, or more accessible, or more like, I don't even know how I would do that. It just sort of comes out of me."
Her perspective deeply resides on Bowie'e own sentiments and how they both cast their own visions in troubling the entire experience of music. With the passing of Bowie we have lost one of the greatest surveyors on the human condition and how this can be expressed in music, and with Lorde we are able to inhabit the beauty of her world as the next generation. Bowie perceived his music as a "new language," with him being a social observer and opening up "new doors of perception" as a collector of personalities and ideas. He also considered music as a catalyst or medium for new ideas and perspectives, and that his own work/music is primarily about alienation and feeling on the outside. On Solar Power, Lorde affords us a new type of private emotion that enables us to live more passionately inside of ourselves, with others, and in the world. Her album enables new ways of feeling the human condition, and for me at least it is not one particular song but rather the trajectory of resonant feeling that is being created and sustained in the vision of an LP, and at this time in the music of the world today that is a rare feat.
---
When I hear Solar Power, the only person I can think of is Thalía, a girl from Lima that I met at a beach hotel one late summer as we fell into late night drinks, and I felt enamored only within the space of mere hours. She is the most radiant and spectacular woman I have ever met in my life, and I only long to reside in her midst for the rest of my living days on planet earth.
Thalía enabled me to think so very differently about my own life, and my experience with her has entirely transformed me as to what I want in this world. It's so very strange how comfort with another human can be so very instantaneous that it washes entirely over your being and you only long to be in their midst forever. I was sitting next to the pool having dinner by myself, and she was also seated by herself at the table in front of mine, and I kept thinking to myself that this is the most beautiful woman I have seen in my life – there was just something very particular and striking about her being, her demeanor, and the manner in which she held herself in the world. She appeared to me as immensely passionate, endearing, exuding warmth and comfort, someone that I was able to instantly imagine as longing to be in her embrace and wanting to be within her own vision — her vibe, and all that she possessed as a remarkable human. During dinner she was wearing flattering tight black pants and a bright pink tank top that only highlighted her beauty.
She departed quite quickly after finishing her dinner, as I had unfortunately spent too much time thinking about how I could approach her, and I seemingly missed what might have been the most important moment in my life. I was feeling utterly bereft due to my hesitation to engage, but most fortunately she returned quite soon thereafter dressed most elegantly for the evening in flowing dark pants and a green metallic tank top that made her appear as a goddess on planet earth as she sauntered on the nighttime pool terrace.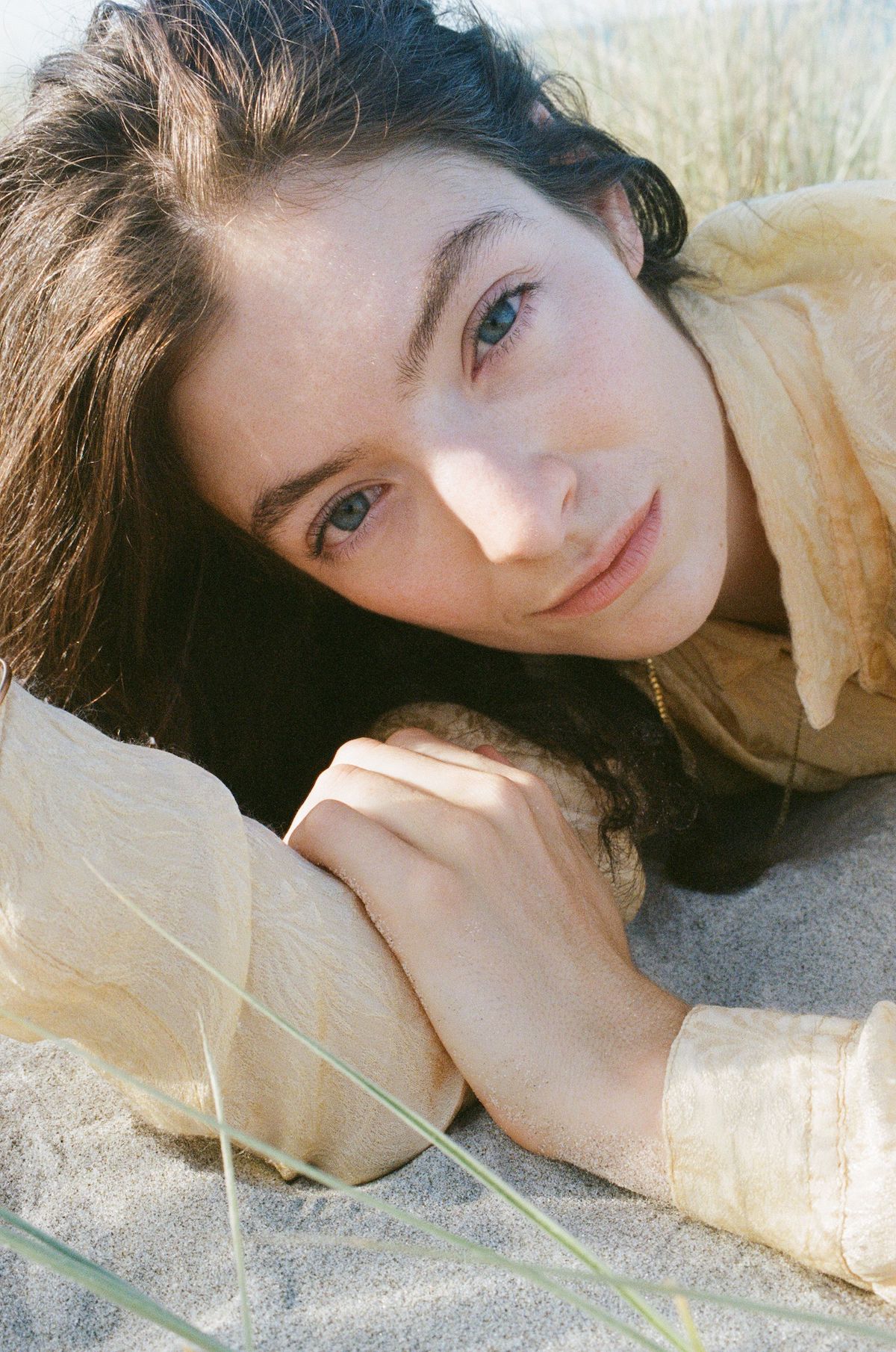 Upon her return, I decidedly approached her, and to my surprise she warmly welcomed me into her world. We fell into each other so quickly and easily, like we had known each other our entire lives, as we simultaneously cascaded into knowing each other's feelings intuitively, in dwelling only in each other's comfort that we somehow magically created as if from the heavens – it was not days, or months, only hours — as we inhabited each other as lost souls, as lost partners that had finally been reunited unbeknownst to ourselves. It was the most uncanny and beguiling experience of my entire life.
We were the only remaining souls in the moonlight of that poolside night as we sat on the white terrace of this urban oasis enraptured in the luminous blue and purple lights that shimmered across the water of the pool and sparkled in her eyes. I was transfixed and lost in the horizon of how my own being had finally and ultimately connected with hers, as if she had been naturally waiting for me all these years, that she inherently knew me, and that our only destiny was to be with each other. We were inextricably entwined in each other's midst in the absolute delight of that late summer night as we conversed about life and reality, and the most remarkable aspect is that at times we did not need to converse since there was this shared intuitive feeling in which we already knew the interiority of each other, as we discovered that our independent dreams arched in deep resonance within our shared emotional life. We slowly became enveloped in each other as we immersed ourselves in the water and embraced each other as if for an eternity as we whispered our deepest desires and secrets in creating an unworldly sense of passion.
An overwhelming intense and intimate sense of connection was created in the space of that one night, and it is beyond comprehension that this can occur between two people that only hours before were strangers. That was the night, and the morning spurred an unfortunate reality of temporary separation due to time, place, and circumstance in creating a lacunae of meaning. Til this moment and day, I only long to experience her mind, taste her lips, and feel her skin, as I patiently wait for her being to cascade and drown me in her perfumed aura. Our life and future together is spellbound.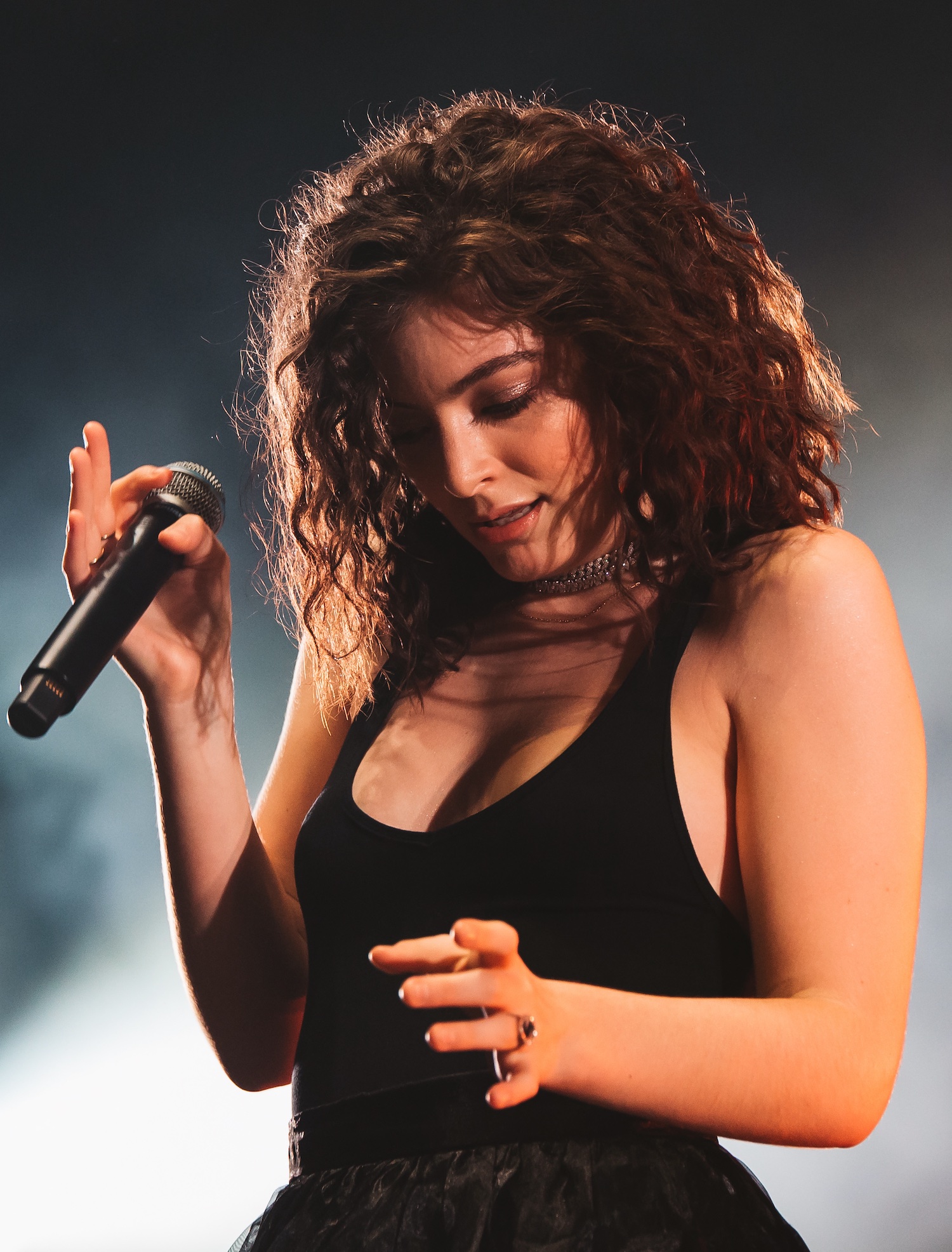 Thalía is this in showing me the path, and it is also these kinds of intense emotions that Lorde allows us to dwell deeply within, in that we cannot let the passage of time lose the moments of transcendence that can utterly change our lives in totally grasping the contingencies of life that can lead us to unfathomable places of wonder. I remain deeply reflecting on Thalía, when I hear Lorde's song "Big Star," as it evokes in the lyrics:
But every perfect summer's gotta say good night
Now I watch you run through the amber line
I used to love the party, now I'm not alright
Drinking in the dark, take me home tonight
Baby, you're a big star
Thalía became the most luminous star in my life as we drank in the dark and dreamt big dreams in that late summer night, and we remain entwined in reliving those precious moments that continue to inspire us to reach other.
---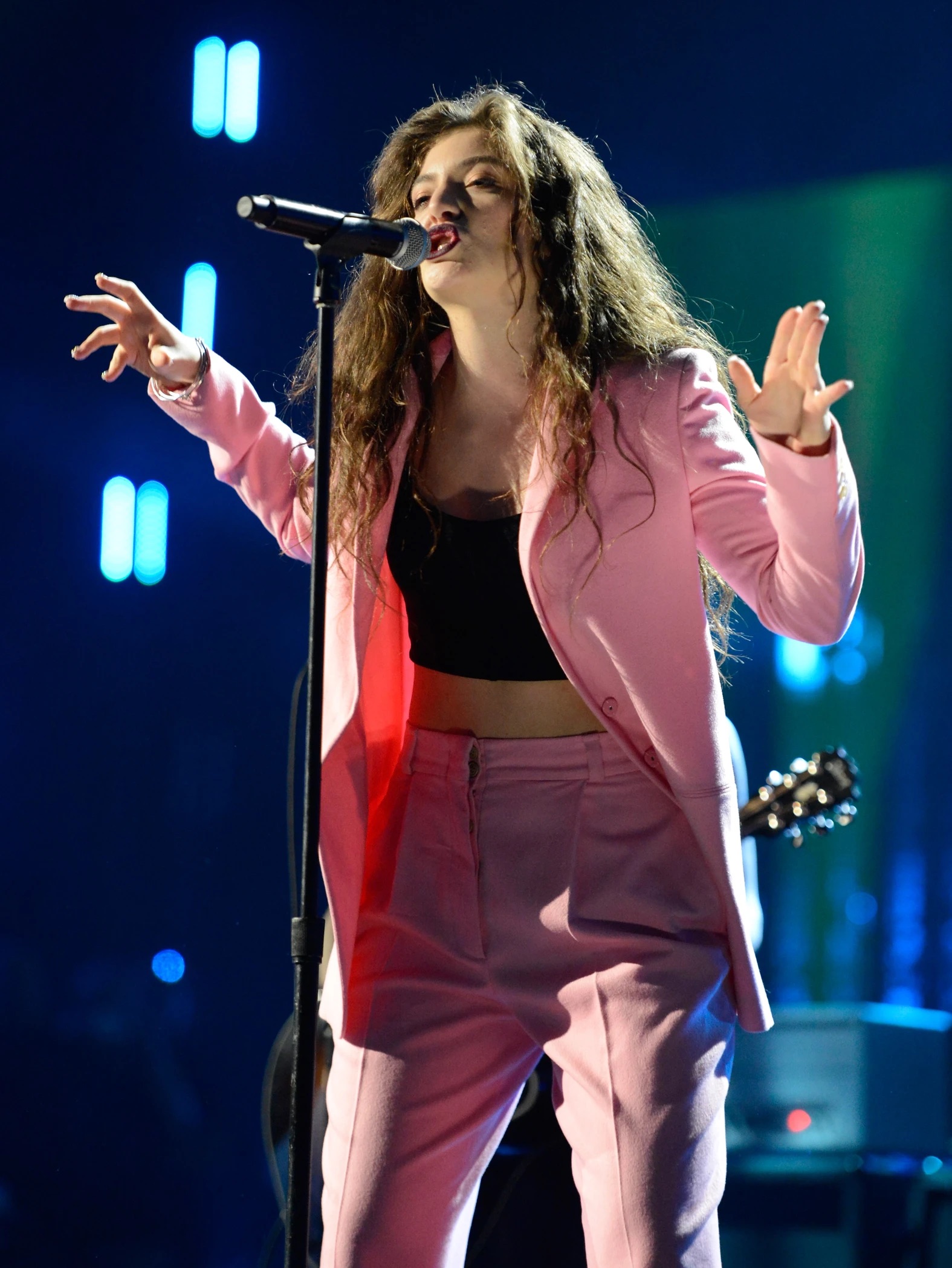 Lorde's album appears as definitively situated as a late summer album in reflecting on my own late summer experience, and while the soundscapes are utterly different, the feeling and trajectory of Yelich-O'Connor's LP also conjures a sentiment that abstractly likens itself towards Simple Minds' watershed album New Gold Dream (81-82-83-84), which also treads on that late summer feeling, and most particularly in the song "Someone Somewhere in Summertime." Throughout my life, I always felt that the meeting of that particular someone within the scope of the echoes of the song "Someone Somewhere in Summertime" was always unattainable within the register of how Simple Minds evoked and captured that wonderful feeling of a chance encounter, but then Thalía appeared in all of her brilliance. It was entire chance, an utter coincidence as she floated into my life as if in an unconscious dream. That someone became reality – Thalía, and in the forms of her innocence, her beauty, her tranquility, her vivacity, her preciousness, her strength, and her radiance – my existence has finally become a place that I can entirely inhabit, as Thalía illuminated all of my senses in making me become aware and alive. As Simple Minds sang, "And somewhere there is someone, who can see what I can see," and for the first time in my life, I felt that like never before. Having the experience of someone being able to fully dwell within your perspective, and to entirely resonate in your vision of life and the world is so beautifully overwhelming. I promise her all my being and life as we make our way towards one another across experiences, continents, and realities.
---
Simple Minds provides an utterly precious cache in that song, and alongside the splendor of such a song as U2's "The Ground Beneath Her Feet," my heart only soars as this particular song builds on the register of Lorde's album in an entire encapsulation of my feelings to the remarkable Thalía. I worship the ground that she walks in lifting both of us to an incredible experience of all the possibilities in the world. U2 wrote this song in echoing Salman Rushdie's ground-shifting novel of the same name The Ground Beneath Her Feet, and they did indeed capture the emotional trajectory.
---
As I felt with that song by Simple Minds, I also feel that the novel by Rushdie and the song by U2 could never be experiential, yet Thalía proved me wrong, as she appeared before me, and there she was in felt and lived experience. It seemed so intangible yet now she is my only reality, and I live everyday as if in an entire illusion, awaiting her reappearance to continue our journey in being something infinitely more than star-crossed lovers. These songs by Simple Minds and U2 deepen the register as to understanding the emotional impact of Thalía on my being, and how this drifts from Bowie to Lorde.
As Hunky Dory did, now Solar Power enables us to reside within a vision that is freer and now. The storytelling acumen of Bowie and Lorde open portals within ourselves, and it is nearly by magic that this forges connections with others since the transmission of music opens experiences that might not have been possible. Don't miss your own transformation that Lorde is offering us – her gift is so very remarkable. As she said in the Apple Music At Home With Lorde Radio Show, ""I hope that it means something to people and that it makes them ask questions of their own world."
---
Lorde's album utterly impacted the trajectory of my life and in this sense, I'm relating an experience that connects with how an artist's vision posed questions on my own world. One album does not stand alone in its own context, as it needs to be unfolded in correlation to other artists in thinking about elements of influence and culture — in addition to the paramount significance of these imprints in reflection to our own lives. My life is now inextricably linked with Lorde's Solar Power through my sublime late summer experience with the wonder of Thalía.
I remain waiting for Thalía, as her own personal solar power continues to illuminate my existence like no other.
The entire world is in our immediate grasp in creating our own private universe that in turn enables us to connect with others across the spheres of totally different places, backgrounds, and orientations to the human experiment and experience. Lorde's world is beautiful, and it is also one that you could inhabit and dwell intensely within if you listen carefully and with openness — with this approach, an awakening awaits. As she herself reflects in the liner notes on Apple Music for her song "Leader of a New Regime," "'Where's it going to go from here?' Whether it's culturally, politically, environmentally, socially, spiritually. I felt that desire for doing something new." Let's all take that inspiration and create newness in our own lives, in living and connecting in ways that we never believed possible and that are indeed now.
— —
David M. Buyze is a writer and professor on music and culture, in addition to writing and teaching on various humanistic dynamics involving such issues as race, religion, conflict, nationalism, and postcolonial paradigms. He has a PhD from University of Toronto, and is particularly interested in cultural, social, and political issues of marginalization and how existential, social, and national dimensions of liberation can occur within literary and artistic forms of expressions. He is very passionate about the power of music in enabling people to vibrantly experience the world and think about existence in transcendent ways. Connect with him on Instagram @davidbuyze, Twitter @BuyzeDavid, or via email: d.buyze@tcu.edu
— — — —
? © Ophelia Mikkelson Jones
:: Stream Lorde ::
---