After a bout with COVID-19, Jacque Ryal reunited with bandmate Aaron Nevezie to craft a track much more tranquil than such a diagnosis might suggest in "Closure."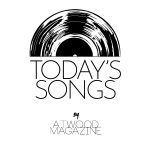 Listen "Closure" – RYAL
[soundcloud url="https://api.soundcloud.com/tracks/883488136″ params="color=ff5500&auto_play=true&visual=true&hide_related=false&show_comments=true&show_user=true&show_reposts=false" width="100%" height="300″ iframe="true" /]




---
Have you tried dating in quarantine? Saying it isn't easy is the gross understatement of the year. Between awkward Zoom dates, continually pushed back meet-ups, and mutual negative COVID tests, staying home with a mug of tea and some Netflix often feels like the better option.
For Jacque Ryal of the electronic duo that shares her name – Ryal – that anxiety came with a little dose of reality that most of us thankfully haven't had to deal with (yet). When everything started shutting down, she tested positive for coronavirus herself. Cut off from the world, she also had her health to contend with. She passed the months recovering in isolation while writing through the struggle.
"I had to get out of my own head during my recovery," she says. "So listening to my friends talk about their dating experiences in the midst of it all was a much needed distraction for my brain."
If those conversations went anything like my own experience swiping in a quarantine prison, they certainly weren't feel-good rom-coms. But they led to the breezy opener of the group's forthcoming EP, a smooth soul dance bop called "Closure." A kind of centering exhalation from strife and dating trauma, it channels all the frustrations that escalate in quarantine into a light, ethereal slice of electropop. Shut your eyes and you're transported to a tropical paradise away from all the chaos that whirls through the air like the thick haze that currently blankets the Californian coast. Squint though and the troubles remain.
There's a chip on your shoulder
I thought you said it was over
Call me up and then run away
I've drank up enough of your kind, you're wasting away
Though some of our past and current relationships may not serve us, we still cling to them because our worlds turned inside out. We crave the familiar, so go running back to what we knew, even at the expense of our emotional wellbeing.
"The ups and downs and intensity of finding love, facing oneself during this time is not for the faint of heart."
"The ups and downs and intensity of finding love, facing oneself during this time is not for the faint of heart."
Not trying to find my way where this is no life
You gotta understand that I'm not that type
To not weigh it all up and come at this blind
If only you could see what is in my sight.
For Jacque, embracing the unknown led to the creation of the group's upcoming EP. The pair worked in isolation, spinning a series of slow jams and trading sessions back and forth. The tracks slowly took shape as Jacque wrote lyrics relating to the disruption and uncertainty of the 2020 landscape. Though our Instagram and Tik Tok feeds bombard us with creatively inspired individuals with a seemingly unlimited supply of inspiration, finding motivation in "uncertain times" has been a challenge for many. Aaron took his forced isolation as a chance to try something new and push through these creative blocks. With "Closure" he takes a downtempo, minimalist beat that explodes into a poppy, cathartic chorus.
When Aaron sent the framework of the track, the chorus wrote itself," admits Jacque. Indeed the beauty of "Closure" lies in its seeming effortlessness. Though it grew out of difficult circumstances, it stands as proof that music can persist through any disruption. Artists continue creating despite obstacles, no matter how difficult it is to find the inspiration. Light, upbeat pop exists in abundance to help the rest of us find the beauty in unlikely circumstances.
Can we figure out
How to fold this doubt
Now I feel my heart beat back in pace.
Who knows what normal will look like after this whirlwind year winds up (and even if the turmoil will end by 2021). But searching for closure or at least buoyancy to float us through it all is an uncommon gift. The track itself is just the beginning of Ryal's forthcoming record, and the first look at the fruits of a quarantine project that takes an intimate look at the many facets that defined this insane moment in time. If only 2020 had been as smooth and carefree as their music.
— —
Listen "Closure" – Ryal
— —
? © Anna Azarav
:: Today's Song(s) ::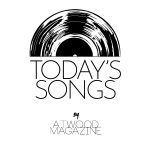 ---
:: Stream Ryal ::