Sub-Radio's "Room For You" is a summer song that explores how seeing someone from your past can transport you back to an easier time.
— —
Listen: "Room For You" – Sub-Radio
There aren't enough songs about the positive memories we carry with us.  Sometimes, something as simple as running into an old acquaintance, friend, or crush is enough to send you into a manic fit of excitement.  Washington D.C.'s Sub-Radio captures those emotions with their summer-ready jam "Room For You" from their upcoming Dog Years EP (out July 19).  Atwood is proud to premiere this song of the summer.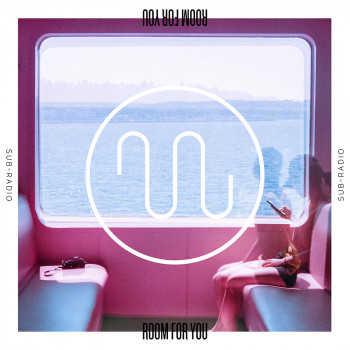 "Room For You" is pure, feel-good pop-rock, a logical continuation of Sub-Radio's previous single, "Better than That."  It's the sort of uplifting track that's fitted to be heard wherever you go.  The song has a bounce that's suited for major music festivals.  The band has a funky groove in their verses, but a large, anthemic chorus that's sure to incite large bouncing audiences in a live setting.   "Room For You" is refreshing like the breeze rushing in through the passenger side window.  Given the song's subject matter, it's fitting that the song captures the youthful excitement of driving to the beach for the first day of summer.  Matt Prodanovich tells Atwood: 
I wrote this big synth melody and immediately we knew we had to scatter it all over the song. You hear in the intro, in the chorus, in the whistle – it keeps popping up the same way a memory might pop into your head.  
Prodanovich's synth melody is one of the track's standout features.  It's so clever and adds to an already memorable chorus, especially when it's whistled.
With a quick falsetto, lead singer Adam Bradley embraces both living in the moment and nostalgia when confronting what appears to be an old lover. Brandley tells Atwood:
We wanted "Room For You" to capture that disorienting rush of old memories when you see that person you've never quite forgotten about. It jerks you through all those emotions that hit you one after the other.  
His vivid imagery reflects both the moment he runs into this person and the one he's reliving:
Dizzy and day drunk again
How long has it been?
You part the crowd
And I am a sailboat on the waves
Shake your hand like you were a stranger
This verse is immediately juxtaposed with "I'm 17 and breathless on your kitchen floor again/We were tall graffiti on the wall, but we were only kids and we had no plans after all."  At its core, "Room for You" is really a song about how seeing someone again can bring out an entirely different side of you. In the chorus, Bradley shows how we're often curious about where our relationships could've taken us:
We're not in love, but we'll make do
I know my heart's got room for you
Clear as the sky's all shades of blue
I know my heart's got room for you
 By the second verse, it seems as if reality has set in as he sings,
So how have you been?
We're so mature
Shy and taking the temperature
And colors I've never seen before
dance across your face
what is there to say
The acknowledgement of time passing is a standard for any barroom reunion, but the final line of the verse acknowledges some hint of a spark that's still lingering from when he was 17.  The song is a perfect encapsulation of nostalgia, joy, and curiosity that running into a past romantic partner can bring.
Sub-Radio's "Room For You" is a song that's sure to soundtrack a few summer romances.  The song from Dog Years is a funky anthem for rekindling old romances, reliving the past, and embracing the future.  It's a song that's suited for every aspect of summer from barbecues to big festival stages to beaches.
— —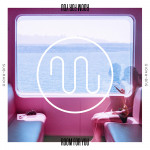 ? © Sub-Radio 2019
:: Stream Sub-Radio ::