Every Friday, Atwood Magazine's staff share what they've been listening to that week – a song, an album, an artist – whatever's been having an impact on them, in the moment.
This week's weekly roundup features music by Eric Moore, Lake Street Dive, Madison Cunningham, John Roseboro, LØLØ, Simen Mitlid, Ea Othilde, yeule, Dog Food, Cattle & Cane, KiKi Holli, Jungkook, Jack Harlow, Corella, Skateland, Maisy Kay, Dutch Criminal Record, & Lila Blue!
•• •• •• ••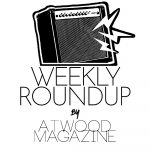 :: Brother – Eric Moore ::
Eric Moore's debut EP is an instantly enviable introduction: Bluesy and soulful, with a charming swagger and rugged textures a la Eric Clapton and John Mayer, the four-track Brother feels more like a miniature greatest hits, than it does an initial offering. Moore, an independent singer/songwriter out of Ypsilanti, Michigan, sings with an evocative, emotionally charged voice that's seen its fair share of both passion and pain; like well-worn leather, he wears his grit like a badge of pride, and yet he still glows with an undeniably warm, radiant inner light.
Released October 6, Brother is billed as "an exploration of human emotion and connection." Moore achieves this through a spellbinding combination of tender, swinging melodies (with catchy, singalong choruses – no matter the emotion being expressed), heartfelt, earnest and up-front lyricism, and a swathe of stunning instruments (and perfectly-coordinated arrangements) that accentuate the highs, the lows, and everything in-between.
"This is my first recording in over 20 years, and the first ever that I feel is uncompromised," Moore tells Atwood Magazine. "I took the time to do things right. That notion manifested a different stance at different times. I'm proud of these recordings. The songs mean a lot to me, and if I've done my job right, listeners will get some meaning from them, too."
Moore's debut singles "Two Become One" and "Judgement Day" serve as the EP's exhilarating front half, but it's the last two songs – the irresistible, deeply vulnerable and soul-stirring title track "Brother" and the groovy, horn-filled revelry, "Alive" – that are likely to be the record's long-term standouts, both because of their sonic breadth, as well as their emotional depth.
Moore proudly calls "Alive" "a collection of rebellious stances." "'Alive' has its origins in the waning days of my life in Jackson Hole, Wyoming, the wealthiest and most unequal county in the US. I was just really tired of the way money permeated every conversation. I have reliably ignored most of the usual directives that attempt to put one on the path to stability and comfort. I have made things harder for myself, but I do keep moving. For me, life is a billion little baby steps. Never stop moving – it lets you and everyone around you know you're 'Alive.'"
Living, living in this free market town
It's bringing me bringing me down
'Cause nobody seems to care
But I'm trying, trying to strike a chord
A chord that won't leave you bored
I can hear it in the air
It's Christmastime, 365
But are you really
Alive?
Meanwhile, the aching, fiery ballad "Brother" is an impassioned release of emotions and experiences that date all the way back to Moore's childhood.
"Growing up in an emotionally repressed family, terms of endearment were non-existent," he says. "Well up into my 30s, I had deep doubt about where and when to apply them. There's also a line in the song that references an indelible image from childhood: my father at his desk, crunching numbers into the night. Whenever I had a question for him, I would stand in front of that desk. There was a bright lamp that illuminated his worksheets, and those columns of numbers bounced off the desktop and reflected in the lenses of his glasses, blanking out his eyes. His answers were invariably brief."
"I've also noticed a pattern in my life that I have made close friendships with more than a couple of guys with tight bonds with their own brothers. I may have got two friends for the price of one, but there was a catch. There was the sense of ultimately being on the outside looking in. Looking at a bond that was deeper than any that I had ever known. And I would never be able to step across and join. So whenever I get called "brother" across the checkout counter, it makes me feel like a kid, and like I belong."
Listening to these four songs, one gets the sense that Eric Moore has been holding onto them for several years of his life. That they finally get to see the light of day – and with such a talented assembly of musicians bringing them to life, no less (some of these artists have been playing together for over thirty years) – is a testament to Moore's raw passion, his steadfast determination, and his unceasing faith in these songs. Dive into Brother and get to know Ypsilanti's Eric Moore, (y)our new favorite midwestern axeman!
:: "Neighbor Song" – Lake Street Dive ft. Madison Cunningham ::
Madison Cunningham joins the likes of Lake Street Dive in this revamped version of the band's charming 2010 ditty, "Neighbor Song."
Chronicling the uncomfortable yet humorous experience of hearing your next door neighbors 'dance' the devil's tango, Lake Street Dive lead singer Rachael Price and Cunningham vocalize in cheeky harmony. Recorded live in one room in a single take, the track is a proof that this group of musicians are perfectly in sync with one another. With Cunningham's signature spry and pingy picking on the guitar filling out the melody, the musician adds a new layer of charm to this already effervescently catchy track.
"Madison Cunningham is an extremely special musician, the kind who can make a single note sound like music and who breathes life into every song that she comes into contact with," the band says of Cunningham.
"I can hear my neighbors making love upstairs / Their love is amplifying all of my despair," Price and Cunningham croon, before continuing on. "Cause I was once a lover, now I have to listen to my neighbors / Making love upstairs from down on the ground floor."
Turning a typically uncomfortable experience full of second-hand embarrassment into 3-and-a-half minutes of pure joy, Lake Street Dive and Madison Cunningham's collaboration equips us with a song to turn up to max volume the next time this situation occurs.
:: Johnny – John Roseboro ::
Where do I start with John Roseboro – his post-bossa guitar styles influenced by the likes of João Gilberto and Antônio Carlos Jobim, his effortlessly suave vocal annunciation reminiscent of a Krule-ian murmur, the buttery saxophone kisses sprinkled throughout various breaks in his ballads or the riveting storytelling he provides (trust me, living amongst the Amish paired with a career as a mortician lends some unique songwriting perspective)!
In his freshly released record Johnny, Roseboro lends his personal suffering as consequential growth for the bleak individual – stories of  a young musician figuring it out in Brooklyn, a hopeless romantic yearning for the affection from the girl of his dreams, a beat-up soul trying to do good in a world of chaos and impending doom. Emotionally daunting yet oddly comforting, Roseboro's steady post-bossa guitar style and smooth vocals wrap their arms around the broken and weary, serving as affirmation that life's largest problems can be met with peace and tranquility.
"You don't have to live in fear anymore," asserts Roseboro in "The Banquet" –  "Seen a lot of pain / Whole world insane / Maybe I'm the man / Teach you love again."
A diary of triumph, defeat, ache and tenacity, Johnny signifies the maturity of Roseboro's presence in the indie scene, a unique act showcasing the gentle blanket of the post-bossa genre paired with a jazzy swirl.
::  "faceplant" – LØLØ ::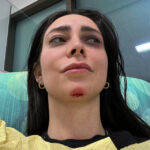 Falling in love isn't as graceful as most of us would imagine.
More often than not, it's awkward, all-consuming, at times, self-destructive, and riddled with when's, why's, and what-if's – Canadian pop-punk princess LØLØ learned this the hard way. Released today, October 6th via Hopeless Records, LØLØ's "faceplant" sees love for all its perplexities, passion, and pain, revealing how falling in it can end in a (literal) faceplant.
"Something you should know about me is when I fall for someone, I fall HARD," she admits. "How hard, you ask? Well a few months ago, leaving a boy's house (who I promised myself multiple times I would never see again) I tripped and fell face first into the concrete, earning me a broken jaw (on both sides), a broken nose, a broken chin, and four lovely stitches across my face. This was the day I realized that I had fallen undeniably & irrevocably in love with him. Actually, no. I didn't just fall, I faceplanted."
With feverish guitars, pounding drums, and unapologetic feminine energy, LØLØ is equal-parts romantic and restless as rides the frenetic emotional rollercoaster of "faceplant." Supporting pop-punk icons State Champs and Boys Like Girls across their North American tour, LØLØ makes it clear that neither she, nor the genre, are going anywhere soon.
:: "Norwegian Black Metal" – Simen Mitlid & Ea Othilde ::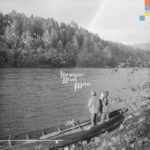 I'm pretty sure I've heard what the "other" (some might say, original?) kind of Norwegian black metal music sounds like, but I have to say, I like Simen Mitlid's version heaps more. The third single off the Oslo-based singer/songwriter's forthcoming album Fredsvenn is a wistful, tranquilizing indie folk daydream: Released September 29, "Norwegian Black Metal," featuring fellow Oslovian indie artist Ea Othilde, is hauntingly beautiful to the point of utterly breathtaking: A brooding, intimate, harmony-rich ballad that gently aches from the inside out.
was black metal, I first heard
when my friend, Mikael
turned blue as a bird
I do, I do, I do
I do pretend
I'm glad I you met now
and not back then
Tender, heartfelt lyrics come to life astride an equally tender, heartfelt acoustic performance laced with wistful warmth, love, and nostalgia.
For Mitlid, "Norwegian Black Metal" is a sweetly soul-stirring embrace of his roots. "I believe it's inspired by the experience of growing up in a small mountain village, where anything slightly different becomes very apparent," he muses. "However, it's also a tribute to my group of friends who all resisted the so-called 'rural beast' and all the small-town stereotypes that come with it. So it's quite a nostalgic song, I guess."
'cause I was sleeping
under some heavy skies
and I did nothing
except staying alive
I saw, I saw, I saw
I saw everything
and now and then I even
felt something
With every song he releases, Simen Mitlid seems to be tearing off another piece of his soul and serving it up on a silver, sonically seductive platter. Recent singles "Bloodshed," "Almost Forever," and now "Norwegian Black Metal" all but assure us that Fredsvenn will be an easy and obvious favorite album upon its imminent release.
I heard you talking
but I had nothing to say
now I am walking
I don't want you to pray
I'll die, I'll die, I'll die
while I'm trying to find
something, somewhere in my mind
worth saving
:: "sulky baby" – yeule ::
She's the self-proclaimed glitch princess. Yuele offers a specific soft-yet-angsty, internet-inspired sound, even if softscars is a departure from her already iconic discography.
The 2023 album leans heavily on pop punk elements without compromising on Nat Ćmiel's wispy falsettos. However, the track that feels like the best representation of Yuele's persona is most likely "sulky baby."
It's one of the most palatable songs for casual listeners or new fans — effortlessly honest and dynamic. Ćmiel herself described it as "a 2000s alt-rock/shoegaze hybrid tinted in sad satire" in a press release.
"Sweetness undefeated," the artist sings. "I feel your warmth, but I evade it / I wanna eat your face / Can you get me out of this maze? / You hold your weapon armed in gold / You're staring at me so cold / You pull the arrow from your back / And I can feel it pierce into my chest."
:: "For Free" – Dog Food ::
I was obliged to write about Hertfordshire's Dog Food from the moment I became aware of their existence – I mean, what a band name! – but it was upon listening to "For Free" that I fell, heavy and fast, for the British newcomers. An acoustic and more gentle outlier for the otherwise harder-hitting alternative rock band, "For Free" is the breath of fresh air and golden-hued tones on Dog Food's recently released debut EP, Gloom Moves. Whereas the record's feverish, high-energy opener "Electric September" draws comparisons to bands like Blur and Oasis, "For Free" is a spirited embrace of the lighter side: The likes of Paul McCartney and Crosby, Stills, and Nash come to mind as radiant vocal harmonies and glistening acoustic guitars coalesce to create something warm, wondrous, and altogether enchanting.
It's paper and waterfalls
I waste a month's money on alcohol, I
Wait for the dream to come
Slowly it seems to me
What are we waiting on?
Wasting my time, getting older
I'll fight like an animal
To get the whole day for free
And I'm out, out, out like every night
Wanna know how easy it is
I could do much more than I did
What became of all that you could've missed?
(Well I doubt you care)
I could dance all week
While you read your magazine
Is it cool on the open road?
"'For Free' is an exploration into the folk rock/soft rock songwriting of some of 'those 70's guys' – John Martyn, Nick Drake, Macca etc.," Dog Food's Will Crane – who leads the band together with Brad Palmer – tells Atwood Magazine. "I have a lot of love for that gear. I've written a few songs in a similar style, but I'm particularly fond of this one. It was written during a military-grade motivational dry spell, and you can hear that in the lyrics. I'd like to say that writing 'For Free' helped me become a more powerful and enlightened human being, but it didn't really. I'm still just as idle, but I've got a song that captures how I feel about it, so that's good."
From overt Beatles reference ("I'm a loser") and tender expressions of yearning, to aching (and colorful) self-critiques that dig deep at that gnawing sense of stagnation, Dog Food prove themselves as talented in the hard-hitting sector as they are in softer spaces. Gloom Moves is without a doubt a stellar debut for Dog Food, and "For Free" is one of several bright spots (again, don't miss "Electric September"!) that are sure to rouse and inspire all who tune into this British band's sound.
I guess you could say this is one kind of Dog Food I will most certainly be eating up!
I'm catching a criminal
Ain't it just swell to see it all
I see that you're gazing on
Looking quite glad to me
You do what you wanna do
I bet you won't dare to see it through, I
I make up another rule
And I get the whole day for free
But I'm out, out, out like every night
Ooh yeah
Wanna know how easy it is
I could do much more than I did
What became of all that you could've missed?
(Well I doubt you care)
I could dance all week
While you read your magazine
Is it cool on the open road?
::  "Icarus" – Cattle and Cane ::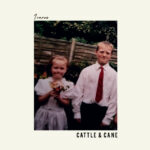 We know those people who can be optimists to a fault. They are the kind of people who get so excited they jump right in headfirst. Though that attitude may have its downsides, the opposite is more damaging. Getting in over your head is not always great, but being so cynical you never try is worse. Cattle and Cane's radiant single "Icarus" illustrates that very idea. Through dreamy, upbeat landscapes and swift, passionate vocals, it mimics the concept of thinking big and moving fast. The pair sing, "Straight to the sky, I'm alive and I might be falling, but I'd rather go down feeling proud." Those descriptive lines drive home the message of fearlessly plunging ahead.
"Icarus" is off Cattle and Cane's upcoming album Golden set to release November 17th. The duo consists of UK natives Helen and Joe Hammill. The siblings have made a name for themselves sharing the stage with greats like Tom Odell and Brian Wilson. Those accomplishments and their enchanting, folk-pop sound have gained the group a loyal fan base.
:: "Pretty Boys" – KiKi Holli ::
A boisterous, confident single oozing with seductive sass, KiKi Holli's "Pretty Boys" is a daring and dynamic dance-pop anthem. With energetic synths and a striking horn section that thriving, upbeat backdrop will have you in your 'pretty boy' era. The colorful piece is also the ideal ode to the LGBTQ+. The singer reveals, "I see this song as a nod to the LGBTQ+ community. It's about finding your strength and power in that community, in friendship and on the dance floor."
The Los Angeles-based artist creates powerful releases exploding with thick syrupy soul. Her innovative lyrics paired with her rich raspy tone makes for music that is fiery and bold. Listeners are also drawn to her deep passion and vulnerability. This motivational piece possesses that same raw fervor encouraging others to not let anyone dim their shine.
:: "3D" – Jungkook (ft. Jack Harlow)  ::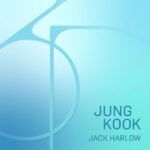 Giving 2000s R&B pop vibes, Jungkook's latest single "3D" (feat Jack Harlow) is a fun and sexy new take on wanting to be closer to someone in a three dimensional sphere. Just shortly after his Global Citizen set, the BTS member's newest single and collaboration was teased at the expense of awaiting fans in the audience and beyond. Shortly after the set, a press release promised an even more mature side to Jungkook than we've seen thus far (yes – even more mature than the vibes of his latest hit, "Seven"). On Friday, September 29th the release of the song proved just that, with a smoother and sexier vibe:
I can't touch you through the phone
Or kiss you through the universe
In another time zone
It's the only time I can't reverse
But when there's two dimensions
There's only one I'm missin'
And if you feel alone
You don't have to feel that no more
I just wanna see you like that
See you like that, uh-uh
So if you're ready (So if you're ready)
And if you'll let me (And if you'll let me)
I wanna see it in motion
In 3D (Uh-uh)
With his second single release finally out and the singer's long awaited first album Golden out November 3rd, fans are surely bubbling with excitement!
:: "Don't Stop Me" – Corella ::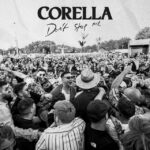 After listening to "Don't Stop Me" on repeat for too many times to count, there is little doubt in my mind that Corella will play a key role in charting the next generation of British indie rock excellence. Where bands like Catfish and the Bottlemen left off, this Manchester-based four-piece have picked up and run – making a name for themselves over the past seven years thanks to their carefully-crafted marriage of the catchy, the cathartic, and the hard-hitting. That frontman Joel Smith's ever-better voice is a lightning rod of nuanced, emotionally charged passion is just another notch in the fast-rising band's multifaceted tool belt.
Arriving as they're reportedly in the midst of recording their debut album, "Don't Stop Me," released October 6th, presents Corella as a band full of both fire and feeling.
"'Don't Stop Me' is all about escaping from your normal lifestyle and chasing what you're really passionate about," the band tells Atwood Magazine. "It's easy to fall into a dark place, especially when it can seem like everything and everyone is working against you and your dreams."
"We wanted to remind people that even in these moments, there will always be something to make you smile. When we play this live, we want to see them lose themselves in the music, even for just a moment; to forget all of life's problems and stresses, as it's important to immerse yourself in what gives you that buzz."
Unapologetic, uncompromising, and impassioned, "Don't Stop Me" is as invigorating as it is uplifting: A spirited anthem designed to fill its listeners with a sense of limitless possibility, potential, hope, and above all, raw, unbridled energy. Corella have delivered the rip-roaring, smile-inducing stunner this season undeniably deserves; we can't wait to hear what the Mancunians come out with next!
:: "Postcards!" – Skateland ::
Bedroom pop singer/songwriter Skateland's soothing release "Postcards!" speaks to a common occurrence within the rise of social media. The warm and wistful sonic landscapes along with the relatable message make for a highly compelling piece. Many times while on the Internet we see others with these seemingly "perfect" lives. While witnessing that, you cannot help but compare yourself to an unrealistic standard as all you see are highlight reels.
The video sticks with that theme of being consumed by mass media depicting humans with computer heads. Their faces are not shown. On apps like Instagram there is only the curated presentation of people. You do not see the full personas. The visuals illustrate that narrative in a truly unique, out of the box way.
Dorian Williams, the man behind Skateland, wears multiple hats when it comes to music. A singer, songwriter, producer and multi-instrumentalist based in Austin, TX, his raw talent knows no bounds. Williams' melancholic lyrics mixed with his dream-like, otherworldly sound result in releases that evoke pure imagination.
:: "After Midnight" – Maisy Kay ::
Some may say there is no better feeling than attraction at first sight. When you have that moment of staring at someone from across the room and the sparks are flying. Maisy Kay's release "After Midnight" is a vulnerable narration of love after dark and indescribable chemistry. Her electro-pop piece features soaring vocals and glittery, bold synths. The intense seduction of lusting for another is felt instantly within the track. The visuals also display those moody, sensual vibes through dim lighting paired with glowing colors.
The Los Angeles-based pop artist crafts passionate dance-pop music that is energetic and illuminating. Kay has worked with industry giants such as Timbaland and Tiësto. Moving from the English countryside to a big city has led to larger than life tracks that are highly expressive. This single is no different proving that just as the song states, "everything is better after midnight."
:: "Come Closer" – Dutch Criminal Record ::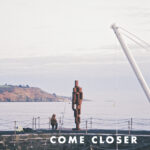 If Dutch Criminal Record are telling you to come closer, you listen! Glistening, echoey guitars, soft vocals, and driving drums coalesce in an entrancing song about finding catharsis in human connection: Released in early September via AntiFragile Records, "Come Closer" radiates with a relaxed warmth as the Brighton based trio weave an indulgence soundscape for all to sink their heavy heads into. The latest track taken off Dutch Criminal Record's upcoming Apathy Mixtape EP (out October 13) is a wistful wash of charming, alluring indie rock.
Can't get over certain things
Come closer and I'll tell you what I mean
Have you noticed how I'm always worrying
And I know that I'm prone to struggling
It seems to be
I need you and you need me
"'Come Closer' is based around a demo made on acoustic guitar – I really liked the voicings of the chords, so it inspired me to write a song really quickly," DCR's vocalist and songwriter Sam Thrussell explains. "Lyrically the song is about sharing your worries with someone you trust and feeling better for it afterwards. The song actually was sort of written from the perspective of a romantic relationship but I like to leave lyrics slightly ambiguous so they are applicable to a variety of different scenarios. The chorus especially, "It seems to be, I need you and you need me" is a declaration you could sing to anyone important and meaningful in your life, be that a lover, friend, family, co-worker, neighbour etc… this is something we wanted to represent in the video which is a gathering of a group of people at a summer bbq it feels like a whole street of people just getting together and coming close to each other."
"Joe [Delaney-Stone] added a really beautiful dreamy guitar riff, and Frampton's drums mimic an electronic processed kit which is really cool to my mind! The bridge is '60s inspired and Frampton had the idea of lifting it from a different demo of ours that Joe had written a while back and then Sam tweaked it to fit the song so it was like a team attempt at finishing a musical jigsaw puzzle!"
Come over I'll shed some light
Come closer I'll hold you tight
Come closer I'll make it right
Come closer I'll look you in the eye
It seems to be
I need you and you need me
I need you and you need me (repeat)
A dreamy, all-consuming reverie, "Come Closer" is the perfect soundtrack as summer definitively turns to fall. Turn this song on, soak up the brisk, chill air, and let those soaring melodies flow through you.
:: "Sweet Pea" – Lila Blue ::
A tantalizing fever dream, "Sweet Pea" is two minutes of sweet folk seduction. The fast-paced title track off Lila Blue's upcoming fourth album (out November 10 via MOXE) is a fun, fierce, and fiery eruption of desire from one of Brooklyn's most exciting and compelling new voices – an artist who truly beats to the tune of their own drum, full stop.
Sweet pea apple of my eye
take me down to your cherry tree
I wanna know I wanna know I wanna know
what's going on under your sleeve
Sweet pea touch my hair
take me down to that down, down place
I gotta go I gotta go I know I gotta go there
gotta go there someday
"I wrote 'Sweet Pea' at seventeen, and with a nervous delight," 23-year-old Lila Blue explains. "It was my first naughty song. My longtime collaborator Phil Roebuck cooked up the delicious guitar riff, and as I began to freestyle over it, I looked across the room and saw a coffee mug with the words 'SWEET PEA' written across it, and the song spilled out of me. 'Sweet Pea' was my birth flower and childhood nickname, and while this song is about rebirth through pleasure, it's also about realizing my roots don't have to contradict that incoming sensual agency, but could even support its blooming."
"Over time, the song has become an anthem of pleasure and desire, but I'll never forget that it stemmed from a very closeted and recovering child performer trying to grow into their incoming adult identity."
It's refreshing – inspiring, truly – to experience such a release from shackles that have no right existing in the first place. With its intoxicating groove and infectious melodies, "Sweet Pea" quickly becomes a smile-inducing, hip-moving thrill; it's the perfect introduction for those unfamiliar with Lila Blue's previous work, and a fantastic tease at what promises to be an exciting, exhilarating fourth album!
— — — —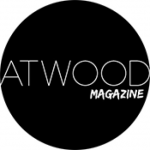 :: Weekly Roundup ::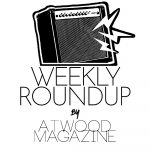 ---
:: This Week's Features ::
---