Sophia Scott's infectious new pop song "Quit" is an unapologetic anthem for jealous lovers.
— —
Whether it's ancient survival tactic or a learned skill, jealousy is clearly an integral piece of the human experience. We hold closest to our chests that which we love the most, so it's only natural to be reactive when we feel them slipping from our grasp. Sophia Scott's infectious new pop song "Quit" is an unapologetic anthem for jealous lovers that embraces and elevates our powerful emotions.
I don't like how she's talkin,
when she's talkin to you
One more tug on your T-shirt,
and I'm coming unglued
Got me clenching my fists now,
and the room starts to shake
Are my thoughts getting too loud,
am I going insane
But I know it's all just in my head
You always come back to my bed
I got no self-control I will admit
Listen: "Quit" – Sophia Scott
---
Atwood Magazine is proud to be premiering "Quit," the latest single from Boulder, Colorado-born Sophia Scott. Having grown up on classic rock, R&B, and country/soul, Scott takes care in crafting both the sound and meaning of her songs – never shirking one for another. Now based in Los Angeles, Scott offers a fiery brand of pop singer/songwriter music that fuses her past with her present and future: It's where she's from, as well as where she's heading.
Nowhere better can this duality be understood and appreciated than in "Quit" – which might be more aptly titled "I Can't Quit," despite the run-in with The Vaccines' hit single. "Quit" takes an unashamed stance for relationship-related envy and anger, born (as Scott relates in vividly personal lyrics) through valid, longstanding insecurities and uncertainties.
But I just can't quit,
When I see em' look at you I lose my shit
Call me jealous, call me crazy
I won't sit down,
when other girls come around
I'm a bitch
But I just can't quit
She might be told 1,000 times that her relationship is safe; that she has no reason to worry. But that won't stop her harboring doubts, or feeling intense emotions toward her significant other – nor should it: One of the better signs of a long-lasting romance is the continuity of that fiery passion individuals hold for one another.
"This song was inspired by the infamous "jealous girlfriend," Sophia Scott tells Atwood Magazine. "I wanted to write about some of my own crazy tendencies that other people could likely relate to in their own relationships. I wanted to bring honesty with a comedic undertone to these lyrics to portray the truth and humor that comes with anxiety driven envy that is likely being created in your own mind."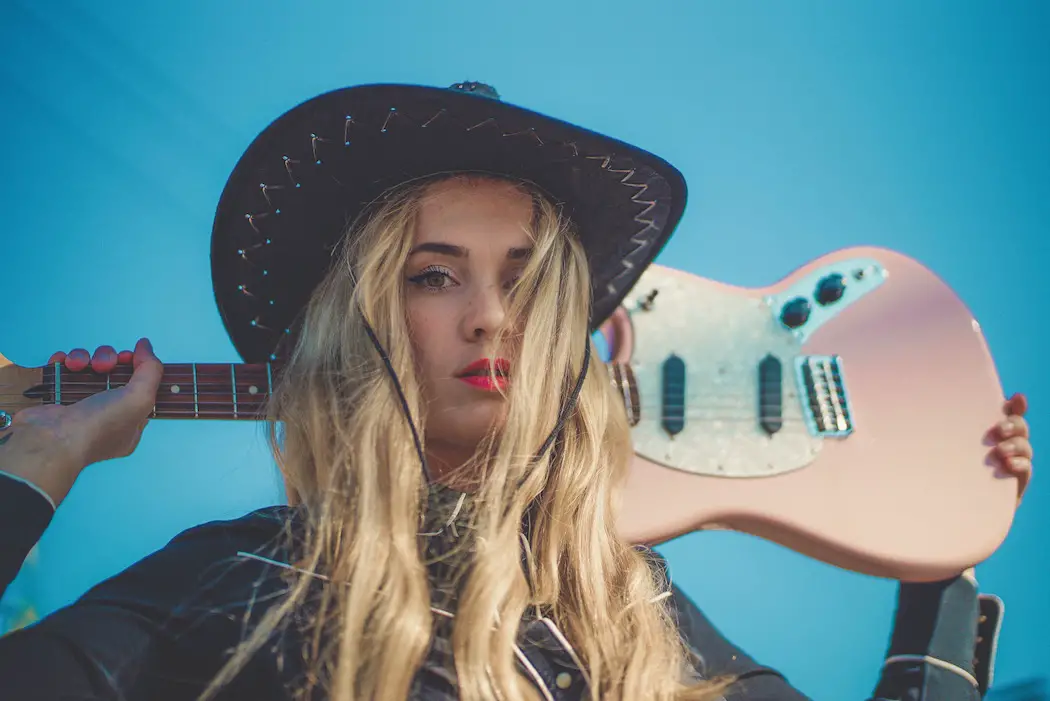 I know that it's selfish, I want you all to myself
If the looks turn to touching, then I'm giving em' hell
Now she's calling you over, and my heart starts to sink
I didn't used to be like this
Why'd you do this to me
Sophia Scott, embrace your crazy side: It's what makes you human.
One listen to Scott's earworm chorus is all it takes for "Quit" to stay on repeat. Warm, subtle vocal harmonies rise and fall around the artist's strong, head-turning voice. She injects her words with an evocative mix of soulful strain and unapologetic pride: She acknowledges her faults, while at the same time wearing them with pride for all to see, respect, and enjoy.
Love itself is irrational, so how can one expect any rational actors when love is at stake? Sophia Scott won't "Quit," and nor should anyone else: That's love, after all. Stream this intoxicatingly catchy pop song exclusively on Atwood Magazine, and connect with Sophia Scott below for more on her burgeoning music career and fresh, dynamic sound.
"Quit" is out everywhere this Friday, 4/6/2018.
— — — —
? © Barron Boedecker
:: Stream Sophia Scott ::