Upbeat and aggressive, The Vaccines' iron-willed comeback single "I Can't Quit" signals a return to the English band's original anthemic rock sound.
— —
Sometimes moving forward means taking a few steps back first and recognizing what you've done to get here. For English indie rock band The Vaccines, that means diving into a sound and style they know better than any other: Raw, frenzied rock. The group have begun this new year on a high note, announcing their fourth album with the release of its lead single, "I Can't Quit." The song's upbeat, aggressive sound and anthemic lyrics seem to come straight from The Vaccines' 2011 debut, What Did You Expect from The Vaccines?
And that's a very, very good thing.
Hangin' around, hittin' the ground, dead in the water
Suckin' it up, fuckin' it up with a favourite daughter
Take the swing, everything around in circles
Takin' a hit, this is it, I'm over it
---
Out March 30, 2018, Combat Sports (Columbia Records) is said to be a return to The Vaccines' original raw rock mentality, and "I Can't Quit" certainly drives that point home: Frontman Justin Young's impassioned vocals, showered with background oohs and furious guitars, adds to the anthemic appeal of this high-power song. Partnered with the catchy hook, "I can't quit / I'm over it," the track will quickly get stuck in your head.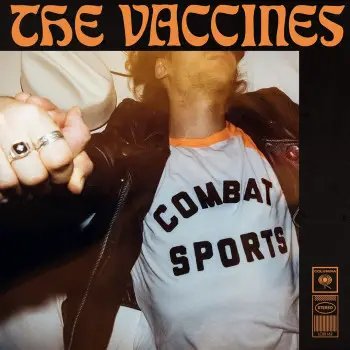 Emerging in 2011, The Vaccines made an irresistible impression on fans through three studio albums and an EP. "I Can't Quit" holds onto both the passion that captured fans right off the bat, as well as the emotive elements that gave songs their weight.
You can't change me, can you?
You can't offer that much to me
Oh you can't offer change, can you?
And I can't offer that much to you
Havin' it out, livin' in doubt, with no defenses
Tighten the rope, and
talkin' to hope in different tenses
Callin' my friends and
tellin' the only one that answers
It's hard to make brother sick, I'm over it
"I Can't Quit" outlines the reality that even the things we enjoy can go wrong or even end up hurting us, all while holding fast to the mentality chanted over and over again in the hook: I can't quit. It highlights the horror that unfortunately may be found in pleasurable events or things.
This pleasure and pain can be applied to anything in our lives, whether it be a fun night out, a relationship, or spending time with friends. These passions, or habits, can affect us on different levels. But finally realizing the harm being done calls for redemption and freedom.
Despite our bad habits or relationships hurting us, Young is able to recount the mentality one may have while trying to convince oneself that there really is nothing bad about what is going on, singing: "You can't change me can you? You can't offer that much to me." In the background, chants of "I'm so dramatic" highlight how, while we find ourselves conforming and adjusting to our bad habits, maybe it's really not as bad as we think.
It's a confrontation we all have with ourselves at one point in time, realizing that there can be pain in even the best of things.
Ultimately, "I Can't Quit" sets the bar high for Combat Sports and appears to be a promising return for The Vaccines we came to love way back in '11. The band's recently-released sophomore single "Nightclub" continues to echo The Vaccines' roots: It's infectious, catchy, and the perfect follow-up to "I Can't Quit."
---
Connect with The Vaccines below as they gear up for Combat Sports, out 3/30/2018!
— — — —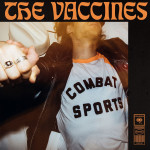 photo © Brad Elterman
:: Stream The Vacciness ::