A journey of inner strength, heartache, and self-love, St. South's stunning "RED" off her debut album 'Get Well Soon' is as raw as it is empowering.
Stream: "Red" – St. South
---
I've got things to do, things to do, today…
Tinges of pain, sorrow, heartache, and nostalgia color St. South's stunning "RED," a raw breakup song capturing a powerful moment of leaving – the point of no return. Saying goodbye to someone you've loved is never easy, whether or not your feelings remain as strong as they once were. Yet "RED" is not merely about the loss of love, or the destruction of a relationship; rather, its pulsing bedroom pop sounds and St. South's intimate performance highlight a journey of inner strength, self-empowerment, and self-love.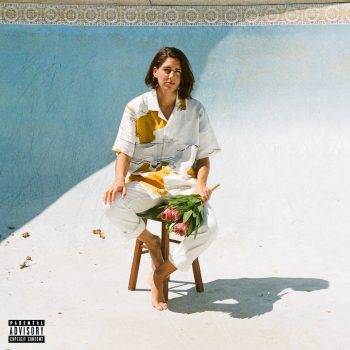 It's barely winter yet
You bare your teeth all red
You surely understand
Why I can't be your friend
I'd barely woken up
To not being strong enough
To withstand your painful love
Been yelled at twice this month
Atwood Magazine is proud to be premiering the music video for St. South's song "RED," starring New York-based new style hip-hop dancer Diavion. The third track off St. South's recently-released debut album Get Well Soon (July 17, 2020 via Nettwerk Music Group), "RED" is a subtle and stirring outpouring of heartfelt emotion. Though not one of the record's four pre-release singles, the song captures much of Get Well Soon's ethos as an inwardly-focused breakup album that's not really about the breakup, but rather about independence, self-growth, and self-love.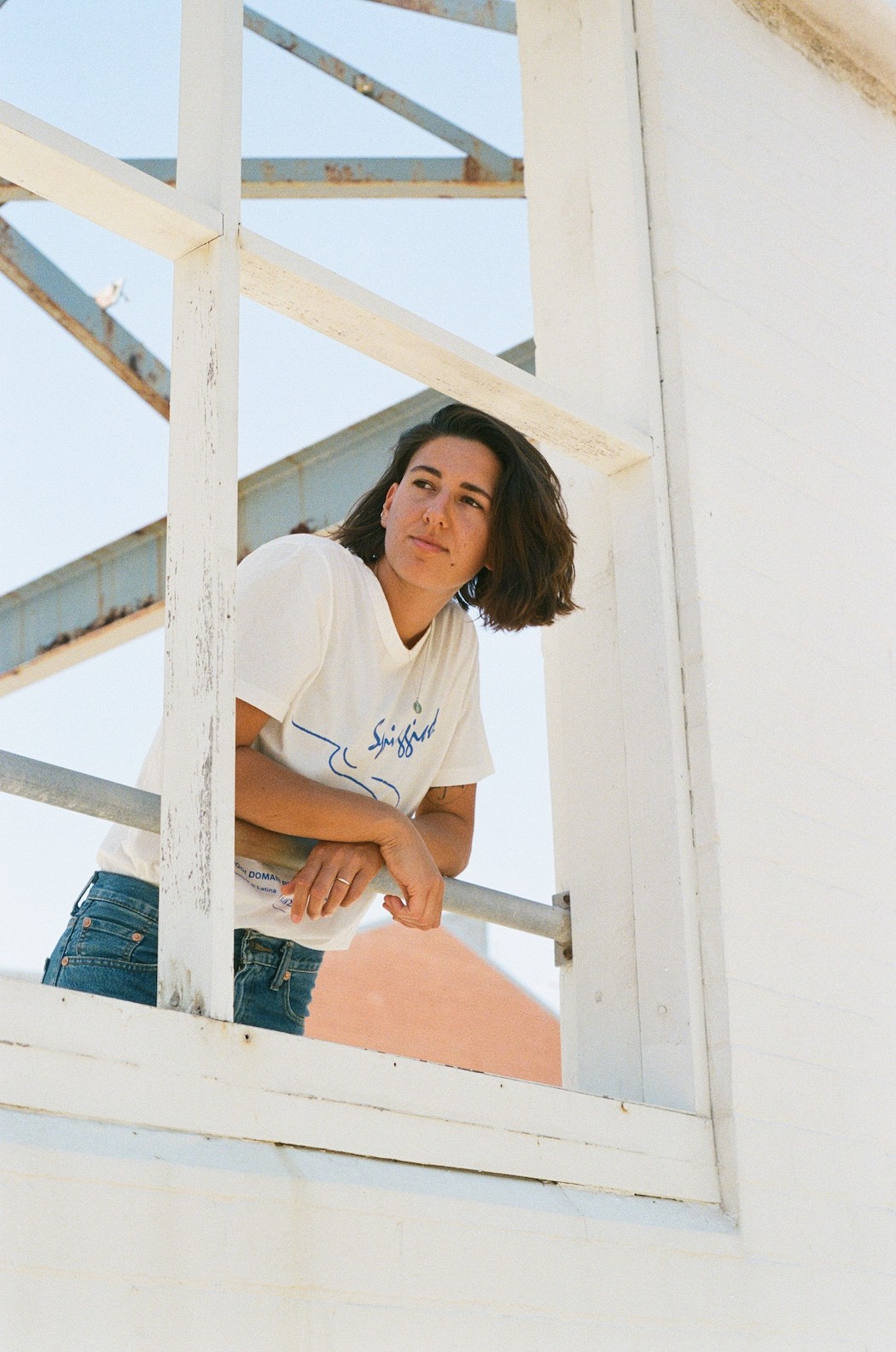 It's an impressive and compelling introduction to St. South, the musical moniker for Fremantle, Australia-based, electronic/soul artist Olivia Gavranich.
<
p style="text-align: justify;">"I guess on a surface level, Get Well Soon feels like a break-up album," Gavranich explains. "But really, it's a self-care album – a soundtrack to self-empowerment. It's me coming out of a really rough time, and knowing that I'm going to be okay, even though it really hurts in the moment. And now, a year later, when I listen back to the whole album, I realise that each song has a hopeful energy to it. But not the kind of hope that suggests you're getting your girlfriend back, but the kind that says you're getting yourself back. And in a way that makes it more about replacing hope with acceptance. It's about growing up and into yourself. It's about finding beauty in mundane routine, and being able to relax into loss without letting it envelop you. It's about pulling yourself together and holding your own hand through it all. Maybe it's not a break-up album at all; maybe it's about falling in love with yourself again.
"
While "RED" reads as a sort of breakup letter to an ex, the song is really more focused around the narrator's learning to act in self-interest and break out of a cycle of abuse. We feel the ache of her experience come and go in lyrical flashes: "I'd barely woken up to not being strong enough to withstand your painful love," "You have your eyes on red, I might just phone a friend if you hadn't sheltered me from them." These and more memories paint a vivid portrait of an unhealthy situation – one the artist finally unshackles herself from in a fervent chorus:
I don't wanna go to work today
Is what you used to say
Used to say
I don't want to spend my life in worry
And no I don't want to watch you smoke a durry
I've got things to do, things to do today
And I fucking hate it when you blow it in my face
These words symbol a realization that there is more to life than serving someone else; that love should be uplifting, not anchoring – an inspiration, not a chore. "Sometimes people we love don't treat us how we hope they will," Gavranich says of the song. "Sometimes we accept their love due to lack of love for ourselves. 'RED' is about realising this very sentiment, and mustering the strength to walk away from someone who doesn't treat you how you deserve to be treated."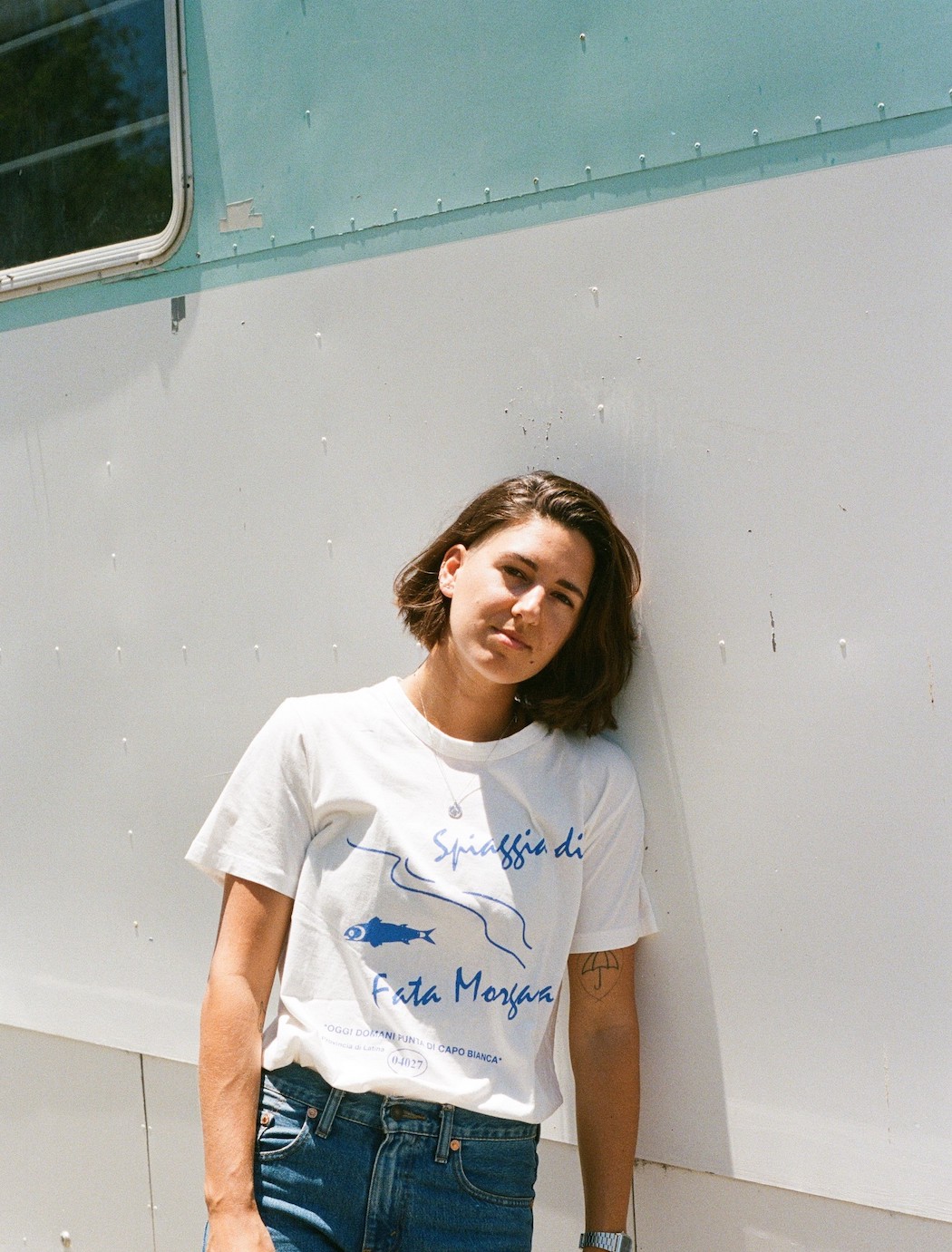 On a record full of spiritual cleansing and spirited energy, "RED" is the slower upheaval that will hold listeners' attention from start to finish.
Its new video is just one more way of experiencing the song's tremendous emotion – as interpreted through Diavion's provocative dance. "I discovered Diavion on Instagram and fell in love with his movement style immediately," says Gavranich. "I messaged him to see if he'd be keen to choreograph or improvise something for 'RED.' A week later, after a few back and forth messages of getting to know each other, this is what he sent back. I never thought that someone else's interpretation of this song would be so aligned with my own, but when I first watched it I welled up and got full body goosebumps because it felt so accurate. I feel super lucky to have him dancing on the official music video – he's incredibly talented, and genuinely the kindest dude."
Watching Diavion manipulate his body in response to the music is an absolute thrill. His performance is controlled, yet free-flowing and smooth; he moves naturally, responding to St. South's rhythms and beats with precision and ease. It's the kind of dancing that comes both from natural talent, as well as hours and hours' worth of work, training, and dedication – as is evidenced by Diavion's YouTube channel, which hosts well over 500 dance videos as of this writing. Those interested can watch a seemingly endless stream of "dance covers," as they're called – each a unique interpretation of another piece of music.
Per Diavion, working with St. South was a no-brainer. "This song is not only inspiring to break free of abusive relationships, but to let go of anything in general that doesn't serve you," the dancer shares. "And just hearing St. South's song about it, feels like a soundtrack to personal evolution. It's addicting to listen to as well."
You have your eyes on red
I might just phone a friend
If you hadn't sheltered me from them
If you weren't so jealous of every fucking thing
"I don't wanna see my psych today",
Is what I used to say
'Cos I was ashamed of how
I stayed after how you behaved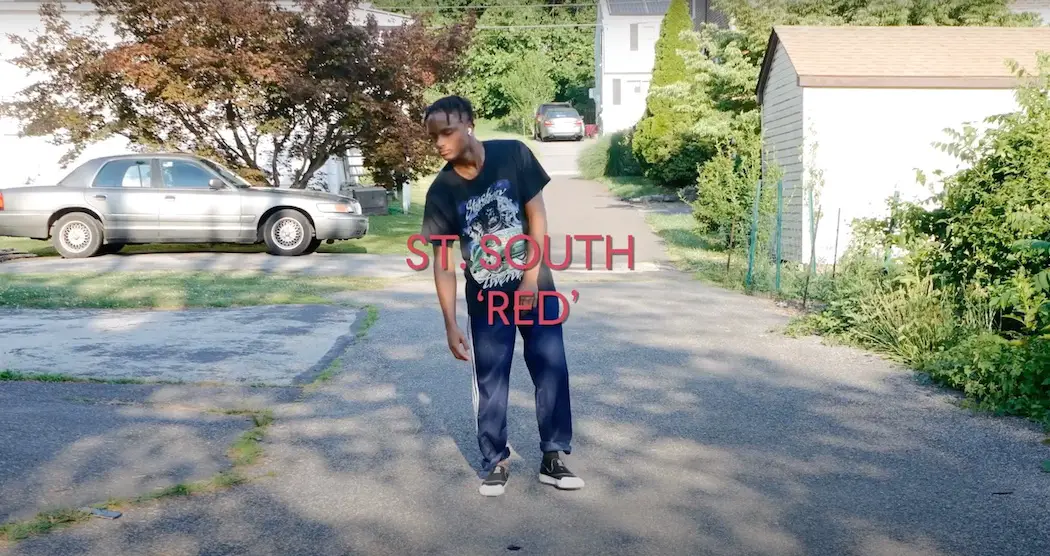 Like Diavion, St. South's current art is the result of persistence, practice, and perseverance. She debuted with the now-hit single "Slacks" in 2014 (the track currently boasts over 35 million streams on Spotify alone), and released a debut EP Nervous Energy two years later. Get Well Soon's release heralds a long-awaited return for an artist who has seen tremendous growth in four years' time. It's an immersive thirty-five minute "soundtrack to self-empowerment," as she herself described it – a musical escape and embrace that finds St. South carving out her own space in the music world.
It's a space full of light, buoyant sounds, evocative emotions, and intimate depths. Fans of artists like Gordi, Amy Shark, G Flip, and more will find a safe haven within St. South's musical folds. Whereas vibrant numbers like "If It's Not You" (featuring N.Y.C.K.) and "Growing Up" dazzle with bright, uplifting soundscapes, "RED" is a reserved, candid reflection full of turbulence and bittersweet grace.
It's a diary-like entry brought to life with a heavy heart and gentle touch – a song made only strong by Diavion's captivating performance. Watch "RED" exclusively on Atwood Magazine, and stream Get Well Soon out now!
I don't want to spend my life in worry
And no I don't want to watch you smoke a durry
I've got things to do, things to do today
And I fucking hate it when you blow it in my face
I've got things to do, things to do, today
I've got things to do, things to do, today
I've got things to do, things to do, today
I've got things to do, things to do, today
And I don't want you to stay
— —
Stream: "Red" – St. South
— — — —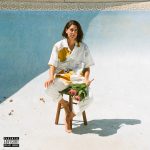 ? © Liam Gillie
:: Stream St. South ::
---