Every Friday, Atwood Magazine's staff share what they've been listening to that week – a song, an album, an artist – whatever's been having an impact on them, in the moment. Here's this week's weekly roundup!
— — — —
— —
:: "My Dude" – Litany ::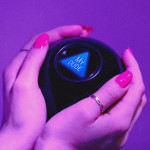 Fans of HAIM and Carly Rae Jepsen's insanely infectious danceable pop are sure to fall just as hard for Litany's savory-sweet summer single "My Dude." With a phat bass guitar commanding the beat, 25-year-old Beth Cornell and her band take listeners on an enchanting journey into heartache, longing, and desire.
Litany's lyrics offer a tell-all into a classic tale of unrequited love. We learn hear all about our narrator's love interest and his choice of another partner as the track opens:
There's a rumour that you got
A new girl and I don't come close
She lives round the corner
From your place and she drives her dad's Mercedes
Oh look at her, isn't she cool?
Some would say a match for you
Oh what a gift to be in her shoes
Dontcha know that
Litany follows the story into a bouncy, euphoric chorus full of light and charm.
I really like you
And if you liked me too
I could be your girlfriend
You could be my dude
"My Dude" is the kind of pop song you can play on repeat while dancing your heart out. Musically engaging and lyrically intimate, it's perfect for all seasons – an uplifting outpouring of sincere, bittersweet yet nonetheless effervescent emotion. Litany leaves her audience in a state of ecstasy, happiness, and hope: She may or may not "get the guy" by the end of the tune, but she's certainly won us over.
---
:: "Bloom" – Ever ::
Ever's debut track "Bloom" signals her as one of the most exciting new artists around right now. Through the use of engaging lyricism and intoxicating production, Ever manages to delicately craft an engaging aura of weightful freedom; which is both utterly enthralling and intricately intriguing. In a sense, the track somehow feels concurrently boundlessly vast and affectionately intimate; perfectly suited both for aimless road tripping across sprawling landscapes and deeply personal moments of self-reflection. Having already gained some serious streaming traction with just her debut release, it's evident that 'Bloom' signifies the start of a seriously exciting career for this amazing artist.
---
:: "Bad Guy" – new.wav ::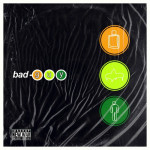 If you haven't heard Billie Eilish's 'Bad Guy" at least a thousand times by now, you've probably just been thawed from a prehistoric ice sheet. That or "Old Town Road" has taken up way too much of your streaming time between its constantly multiplying remixes. Billie's perpetual #2 hit has been given its own "Seoul Town Road" treatment courtesy of Soundcloud musician new.wav – pen name of bedroom remixer Cameron Hurley. His work resembles that of Weird Al minus the jokes, or Scott BradLee's Postmodern Jukebox without the sepia tone filter. Whereas Scott and his revolving door of cast members chug along on a full tank of speakeasy nostalgia, new.wav excels in aping styles down to the faintest detail.
He reimagines Billie's smash as a pop punk bop straight off of blink-182's Take Off Your Pants and Jacket, and the end product is flawless.It's like he jumped on the phone with Mark Hoppus circa 2001 and said, "Mark, it's me. Your cousin, Cameron Hoppus. You know that sound you've been looking for? Well, listen to this!" And then he help up the receiver to his version of "Bad Guy."
If you could bottle the flavor of blink's seminal TOYPaJ in a single song, it's this. Mark Hoppus' signature sprinting basslines, Tom DeLonge's bright, crunchy power chords, and Travis Barker's frenetic drum work and tendency to beat the hi hat like he's being paid by the hit are all present. You could almost trick yourself into thinking this was a bonus track alongside the "classic" "I Wanna F*** a Dog." Hell, it's frankly surprising blink hasn't already written a song warning they "might seduce your dad."
The bulk of new.wav's output runs in this vein. As of this writing, the enigmatic musician has released only a handful of tracks, each spinning a hit in an unexpected, but insanely satisfying direction. Notably he also The 1975's hit song "Girls" as if it sat nudged in the track list of Enema of the State. Though that too is a blink style remash, it bears subtle distinctions from his take on "Bad Guy." Enema relies heavily on pop hooks and an overall sense of bliss — the carefree days of youth before the angst of puberty sets in. The guitars are loud and fast, a buoyant wave you can ride from front to back. TOPaJ on the other hand is the railing against the perceived tyranny of adulthood. The album states that immediately and unequivocally in opener "Anthem Part 2:"
Let this train-wreck burn more slowly
Kids are victims in this story
Drown the youth with useless warnings
Teenage rules, they're f****d and boring
These are the first threads of Hot Topic poetry one might experiment with when it hits that life won't just be the constant, colorful party of Enema. Somehow new.wav captures this disparity in his two blink style covers.
---
:: "Summer Girl" – HAIM ::
I've never really been a fan of summer — the overbearing heat, the never-ending days. But with their effortlessly cool groove, HAIM have made me want to be a summer girl. In their first single since their tepid sophomore record Something to Tell You, HAIM are decidedly in their pocket. There's something so poetic about a minimalistic melody accented by a casual, Lou Reed-inspired bass line and a sultry saxophone. From their electrifying debut in 2013, you'd never expect a turn to a softer, jazz influence. "Summer Girl" was inspired by a dramatic shift of events in band leader Danielle Haim's life, when her partner and producer Ariel Rechtshaid was diagnosed with testicular cancer. Through the ear worm hook, Danielle's voice is gentle and reassuring, but almost pleading, as if to conjure up any ounce of hope she can possibly find. The song has a simple, but effusive message: love has the power to heal us, even in our darkest moments.
Under the freeway overpasses
The tears behind your dark sunglasses
The fears inside your heart as deep as gashes
You walk beside me, not behind me
Feel my unconditional love
---
:: "Hell of a Time" – Hoodie Allen ::
While there's been a plethora of emo-rap artists that linger on bad relationships, Hoodie Allen's "Hell of a Time" has a fresh approach to the subject.  Based more in college acoustic rock than Taking Back Sunday and trap beats, "Hell of a Time" is laidback and feelgood, despite the heartbroken subject matter.  The artist has more of a sunny disposition than his distorted bass boasting contemporaries.  Like his single "Never Going Back" from earlier this year, Allen takes a large influence from the rock-rap of The Beastie Boys, blurring plenty of genre lines while bringing his personality to the forefront.  The chorus is instantly catchy:
It's been a minute since I called you drunk
It's been a minute since we fucked things up
It's been a minute since I called you mine
It's been a hell of a time
The clean guitar that lays the basis of the beat offers a juxtaposition to lyrics like "27 months of only getting me roughed up/Oh, I feel like love sucks," as it plays similar to Asher Roth's "I Love College."  Despite being a sad song, the bouncy nature of the track makes it a song of resilience rather than just a wallowing anthem.
---
:: "Have Mercy" – Amahla ::
"Have Mercy" starts off with a low, cynical baseline, setting the stage for Amahla's deeply meaningful lyricism. Amahla's strong, soul-derived vocal performance is used to portray a conversation between two people about the painfully slow rate of social and political change.
"Without wavering you said change is coming soon"… "I don't understand that a soul of a nation rests in our hands" sings Amahla. She goes on to argue that the time for social advocacy is now, saying that "patience is our burden" and "it's now your time to lead."
The young UK artist has had a massively successful beginning to her career, already selling out shows and achieving critical acclaim for her recent EP "Consider This." With her latest socially conscious single "Have Mercy," Amahla shows that she's not slowing down any time soon.
---
:: "Kids in '99" – Death Cab for Cutie ::
Growing up, I managed to narrowly avoid the hyper surrounding emo icons Death Cab for Cutie. Despite being an avid fan of associated bands, I missed the boat on Ben Gibbard's rock/folk ensemble that soundtracked so many of the sappiest television moments of the noughties. My first introduction was last year upon the release of their Thank You For Today LP. From the first single 'Gold Rush', I was hooked, enamoured by Gibbard's ability to encapsulate a single moment within a single neighbourhood. The streets of Seattle flowed vividly and effortlessly from his lyrics and echoed again in the melody.
This same sonnetical quality features again in their recent single 'Kids in '99' as Gibbard's captures the weight of a single tragedy north of Seattle and the mark it left on his memory. 'Kids in '99' is a tribute to the three children who died in 1999 from the Olympic Pipeline explosion in Bellingham, Washington. Where 'Gold Rush' lamented the frustrations of a city crushed by gentrification, 'Kids in '99' carries a more poignant message of a tragedy imprinted upon childhood memories.
In the waters where we used to swim
Where we thought we would be young forever
The beads that glistened on your sunburnt skin
Evaporated in the flames and embers
Gibbard's simplistic, yet striking imagery is crucial in creating an emotional impact on listeners.
"The Olympic Pipeline explosion in 1999 was a tragedy that really affected me while we were living in Bellingham," Benjamin Gibbard said in a statement. "After all these years I felt it was worthy of its own folk song."
---
:: "Take the Money and Run" (live) – Steve Miller Band ::
This jazzy, patient, swinging version of Steve Miller Band's classic "Take the Money and Run," recorded in 1976, is sexy and satisfying. It sounds more like a track for sipping dirty martinis and flirting with a bartender over a smoldering cigarette, than a robbery retrospective. "Take the Money and Run" is the 8th track on the 3rd and final disc from a collection of previously unreleased Steve Miller Band recordings called, 'Welcome to the Vault,' set to be released on October 11. It's a nice change of pace.
---
:: Subway Gawdz – Too Many Zooz ::
Subway buskers sonically define New York City's public transit spaces, alongside screeching rails and the cacophony of New York's humming crowds. Hearing the notes of a somber Miles Davis tune echo down the corridors of the NY underground on a snowy winter night is as quintessentially New York City as a slice, or walkin' here, or hating New York City.
Too Many Zooz, a "brasshouse" band from Brooklyn, rose out of that ferment. Their album Subway Gawdz is self aware in that regard – they're arguably the most famous subway buskers in the entire world, uncanny Gods to the throngs of players around the city. At the beginning of their music video for "Bedford," as of this writing at well over 7 million views, a title card emphatically declares: "3:33AM, BROOKLYN NY" and cuts to a still not-quite-empty subway with Leo P. (bari sax), Matt Doe (trumpet), and "The King of Sludge" (percussion, real name David Parks).
Their music is as raucous and careening as the city itself, combining elements of jazz, hip hop, explosive drumline percussion, and dance. Leo P's bari sax playing is a contemporary legend, oscillating freely between filthy bass lines, altissimo flourishes, and peculiar sax tricks. Rappers like Kreayshawn and Armani White add another dimension to their already addictive sound.
In a phrase: pure, filthy, danceable.
— — — —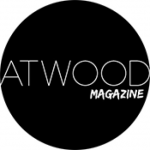 ---
:: This Week's Features ::