One of the most challenging concepts for an artist seems to be delivering quality and quantity while also maintaining some sort of cohesive sound that doesn't confuse their listeners. Originality is a challenge when attempting to confine oneself to the boundaries of genre; fortunately for New Orleans-based group Stoop Kids, genre is just a word to them, and the ability to create their uniquely comprehensible sound stems from their creative process and their various common musical interests.
Fresh off of a national tour, the band has found their niche so far, mainly in the southern and eastern regions by blending doo-wop with modern hip-hop and sprinkling in a little bit of everything in between. While their recorded sound tends to differ from their live sound at times, what keeps fans more than satisfied is their ability to put a timeless spin on each of their songs in a way that spans decades of iconic musical styles and performance dynamics.
As a band that thrives off of their own creative control, they have already self-released two full-length albums and a series of singles. With each release adding a new layer of depth to their extensively motley catalog, Stoop Kids also add more opportunity to capture new fans through their comedically barbaric live performances. Though wild at times, the band has does have moments of authentic sensitivity that allow fans to take their art seriously as expressions of genuine emotion and not solely as crowd-pleasing antics.
Atwood Magazine is excited to announce that Stoop Kids' new project, a mixtape of original music, will be independently released May 5, 2017 (more info below). Listen to the band's acoustic video of "Quit You," off the mixtape, below! We had the opportunity to chat with lead vocalist/songwriter Griffin Dean and saxophonist/background vocalist Thomas Eisenhood about their most memorable career moments and how they plan to continue their success.
Watch: "Quit You" (acoustic) – Stoop Kids [PREMIERE]
[youtube=https://youtu.be/Md5IALl1aas?t=0s]
A CONVERSATION WITH STOOP KIDS
Atwood Magazine: Why the move to Nashville? What are you looking to accomplish over there?
Stoop Kids: Well, our manager is out there. Kendall, he's great. And there's just so much more opportunity over there in the music industry. The big offices for labels and agencies and publishers — you just can't really find that in New Orleans, and we're ready to make that leap.
Nice, yeah I saw that Nashville was one of the stops on your recent tour. Do you have any crazy fan stories from on the road?
Stoop Kids: Well… we have a couple of pretty crazy ones off the record. But I think the best one I can tell you was at our stop in Irmo, South Carolina. We were at this restaurant and it was totally the wrong vibe for us. Like Olive Garden. And the manager, Steve Price, took one look at us and was not having it. He was like, "I don't want them doing any hip-hop." So we set up on the patio and started playing to basically no one, and this seventy-year-old couple just got up and left. But eventually, once our set got going, people started coming out and listening and got up and started dancing. And by the end of the night, even Steve — who was totally against us at the beginning — was buying us beers and shots, and now he's our Stoop Dad, we love the guy.
I've seen you guys perform live so many times in New Orleans, and your live performance is definitely not something for an Olive Garden-type venue. Does the way you guys act on stage reflect your personalities in real life or do you just get up there and take on a new character?
Stoop Kids: A little bit of both. There's a little bit of those characters inside all of us, but once we're on stage, we gotta let loose because that's what the people love to see, and it's fun for everyone.
Being on tour has got to be such a blast. Do you like being on the road and living out of your RV?
Stoop Kids: I mean, it has its ups and downs. There are definitely times when it's not so easy, but it's fun going from city to city because I can't stay in one place for too long.
You just released your new single, "Tahoe," which I know is about your time on the road. Do you want to talk a little bit about that?
Stoop Kids: The song was written right before we moved out of our houses and left on our first 2-month tour. It basically tries to encapsulate that mood of knowing you'll be leaving soon, kind of just living out your days, certainly fueled by coffee and cigarettes. The title came about because we discovered these Tahoe brand cigarettes which are probably the best terrible cigarettes you can find.
Listen: "Tahoe" – Stoop Kids
[soundcloud url="https://api.soundcloud.com/tracks/303145168″ params="color=ff5500&auto_play=false&hide_related=false&show_comments=true&show_user=true&show_reposts=false" width="100%" height="166″ iframe="true" /]
So your songs are generally based off of personal experiences then? Or do you craft fictional perspectives for the purpose of the art?
Stoop Kids: That's a good question. I would say that our songs are based off of personal experiences. Like "Happy Birthday" has some parts of it that are word-for-word the real-life scenario. And "Good Enough" is definitely based on real feelings, but it's about no one in particular. "Curious Man" is for sure based off of real experiences — I am a curious guy — but it's more of the message that guys are allowed to be curious too, and that's something that needs to be said.
What direction are you going with your next release. Is it going to be another single, an EP, or an album?
Stoop Kids: We're definitely going to be releasing some more singles. But the project down the line is gonna be our mixtape with all of those singles and a couple more unreleased tracks.
A mixtape? That's a cool idea, why did you choose that medium?
Stoop Kids: So the idea of the mixtape is because each of our songs has such a distinctly different sound, inspired by artists from the '50s to now. And when people hear them, it's not really a coherent sound, and we want to put them all together to kind of experiment with the different types of music we make and put it all out there for people to hear.
You say it's not really coherent, but in a way, it is sort of cohesive. Like, I definitely know a Stoop Kids songs when I hear it. You guys don't conform to one defined genre, and I feel like that's where people get hooked. Because they don't know what they're gonna get with each new single.
Stoop Kids: Yeah, like this next one we have coming out almost has sort of a Drake vibe and beat.
Nice, I'm excited to hear that! I really like the way you guys have developed that social media strategy you use with every new single release, how the color of the pictures change. Eventually, people have started to catch on so that once they see the color change, they know to be expecting new music.
Stoop Kids: Yeah, it seems so simple but like you said, it's cool to see people catching on and anxiously awaiting what we have coming out next. And we do all of our own social media and website and everything, so it's cool to see how people appreciate the work we put into it.
Listen: "Good Enough" – Stoop Kids
[soundcloud url="https://api.soundcloud.com/tracks/271704731″ params="color=ff5500&auto_play=false&hide_related=false&show_comments=true&show_user=true&show_reposts=false" width="100%" height="166″ iframe="true" /]
If I'm correct, you guys didn't study music industry like the rest of the musicians to come out of Loyola, so what inspired you to jump into the music scene that must have already been so saturated with Loyola students? Was music always the goal for each of you individually?
Stoop Kids: Some of us were in the music industry program, but yeah, we hadn't really planned to be doing this as a band from the beginning. But as we started gigging together around the city and got good reactions from it, we were like, "Wow, maybe this is something we could actually do as a career!"
How is your songwriting process with all of the different instruments in the band? It seems like it would be such a complex process.
Stoop Kids: Well typically I [Griffin] start out in my room, writing and recording demos. Maybe like 10 or so for a given period of time. And then I bring them to the guys and they tell me which ones are absolute trash, and after we whittle it down to the few good ones, we start performing them with all of the instruments like we would play them live. And once we practice them enough as the live versions, we tweak and finalize the master recording.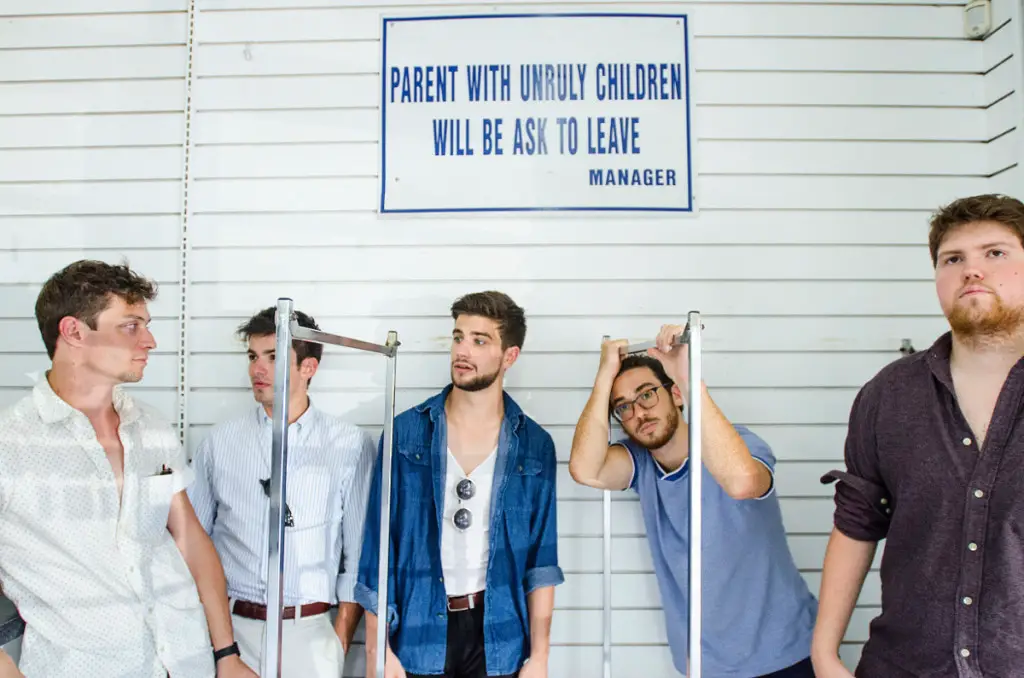 So you guys kind of work backwards in a way? Because I know so many people try to get their live shows to sound like their recordings, and sometimes it just doesn't compare, but with you guys, you like to focus on the live aspect first, and then develop the track from there?
Stoop Kids: It kind of works both ways honestly. Earlier on, we'd try to make the live show like the recordings, but there just wasn't enough there a lot of times because the records are so laid back, so we'd change them pretty dramatically, like "Regards" or "Stoop Life." But as we progressed, we realized that it may be an issue, so we tried to then develop that more live accessible sound first and then put that on the recording albeit dialed back somewhat.
Now, if you could jam with anyone — living or dead — who would it be?
Stoop Kids: Oh man. I mean, Chance is awesome. And we love The Beatles and Outkast and David Bowie.
I feel like with such an eclectic group of artists like that, that's kind of why you guys have such a unique sound that isn't really definable. What kind of brand are you trying to convey to your fans as a group?
Stoop Kids: We just like having fun, and so we try and convey that. We also like to put out all of this different kind of music, everything from 50's music to Drake, and we want people to know that there are so many different sides to us and our music, so that's why the whole mixtape idea is really fitting for what we're trying to convey.
Are you coming back to New Orleans to visit or are you just staying where you are to take a break from New Orleans until you come back to play Jazz Fest?
Stoop Kids: Yeah, we'll be back and forth actually a couple times this year before Jazz Fest. We're coming back for Mardi Gras for sure, and we have a couple of shows here and there, one at Tipitina's. And we're really excited for Jazz Fest.
Yeah, the lineup is insane this year, I'm excited for the day you guys are performing because it's also all of my other favorite acts on the lineup too. But until I see you then, I wish you the best of luck on everything, and have fun in Nashville!
— — — —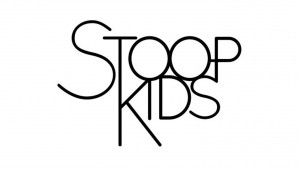 cover © Katie Sikora
:: Listen to more from Stoop Kids ::
[soundcloud url="https://api.soundcloud.com/users/38567546″ params="color=ff5500&auto_play=false&hide_related=false&show_comments=true&show_user=true&show_reposts=false" width="100%" height="450″ iframe="true" /]