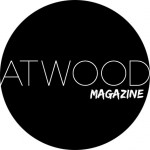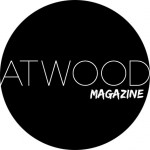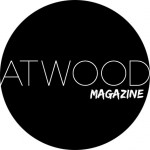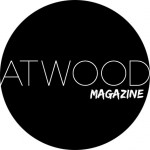 From all of us here at Atwood Magazine, we wish you a happy and healthy new year!
2019 has been an exciting year in music; if it feels like it sped by, that's because it was jam-packed with more action than most of us could handle. From breakthrough debuts to long-awaited returns, special collaborations and highly-anticipated drops, this year has been a continuous whirlwind of excitement and energy. There was as much going on in the Top 40 as there was in underground and alternative circles.
We heard from Billie Eilish and Lizzo; from Ariana Grande, Vampire Weekend, Sharon Van Etten, and Clairo; from Harry Styles, The 1975, Naaz, Elliot Moss, and so on. 2019 saw incredible new faces skyrocket into the public consciousness, and claim their own place in our hearts.
For so many of these artists, music is more than a mere means of self-expression; it is a vessel full of awesome potential. In 2018, it felt important to acknowledge and elevate those who use their art as a voice for the disenfranchised; the oppressed; the underrepresented; and the underprivileged. This year, we continue to celebrate those who speak for more than just themselves, while at the same time indulging in the familiar, timeless themes of love, loss, hope, courage, change, and the never-ending pursuit of happiness.
As 2019 comes to a close and 2020 begins, our staff took a step back to honor the music that had the greatest impact on our lives. Without further ado, Atwood Magazine is proud to present our curated list of 2019's Songs of the Year, in no particular order. These are our favorites – the songs that influenced us the most. Join us in celebrating 2019's contributions to the music world!
Mitch Mosk, Editor-in-Chief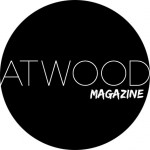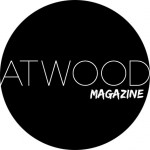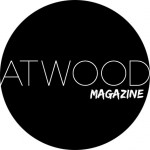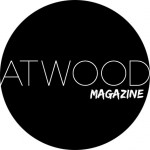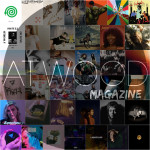 The 2019 Songs of the Year
Music historians are sure to remember "bad guy" as the song that ended "Old Town Road's" unprecedented 19-week run at #1 this past August. But even before that stunning stretch of dominance by Lil Nas X began, we knew we had something special on our hands when Billie Eilish released her latest single on March 29th. Here was a track that fused the obscure genres of nu-goth and pop-trap, resulting in a sound so weird and eerie it was impossible not to bob your head and snap your fingers to it. A track that made an instant image out of its sleepy-eyed, aquamarine-haired auteure who was ready to take on any challenge before her (as she explained herself: "I do what I want when I'm wanting to. My soul? So cynical.") As the year in music comes to a close, "bad guy" stands out as a song to root for as it competes for Record of the Year, Song of the Year, and Best Pop Solo Performance at the Grammy Awards this winter. – Josh Weiner, Contributing Writer
---
Released literally at the very beginning of the year on January 4th, "Juice" heralded the year/season/epoch of Lizzo: An era we still live in to this day. The funky, witty, self-empowering outpouring finds Lizzo at the top of her game, delivering line after rapid-fire line of sharp commentary and fun self-loving euphoria. Indeed, "Juice" is all about embracing ourselves for who we and no one delivers in more inspiring a fashion than Lizzo:
It ain't my fault that I'm out here gettin' loose
Gotta blame it on the Goose
Gotta blame it on my juice, baby
It ain't my fault that I'm out here makin' news
I'm the pudding in the proof
Gotta blame it on my juice
Ya-ya-ee, ya-ya-ee, ya-ya-ee, ya-ya-ee
Blame it on my juice, blame it, blame it on my juice
Ya-ya-ee, ya-ya-ee, ya-ya-ee, ya-ya-ee
Blame it on my juice, blame it, blame it on my juice (ooh, baby)
A high-energy groove full of unadulterated euphoria, "Juice" brought out our very best at the top of the year. Lizzo reminded us to smile at the person in the mirror, and giving us an anthem of love. Best of all, "Juice" remains as fresh a listen now as it did back in January; however many hundreds of millions of listens later, Lizzo is still shining like the trailblazing star she deserves to be – and taking us our and self-esteem along for the ride. – Mitch Mosk, Editor-in-Chief
---
There's no denying that Vampire Weekend are at the top of their game — even if the rules and everything else about the game has changed since they last played it six years ago. January's release of "Harmony Hall" signaled the long-anticipated return of Ezra Koenig and co since their inimatable Modern Vampires of the City back in 2013. A "radiant ray of bright sunlight shining through the darkness" (as I described it at the time), "Harmony Hall" injected a rush of springtime warmth into a tender, yet forceful rebuke of the institutions that protected, manifested, and played a party to institutional racism, bigotry, sexism, as well as other forms of prejudice and division. It's a wake-up call to all for everyone open their eyes and their hearts – the "left," the "right," the "center," the apolitical, and everyone in-between; a reminder to listen to one another, and learn from each other's life experience. More importantly, "Harmony Hall" is a warning: "Anger wants a voice, voices wanna sing, singers harmonize, 'til they can't hear anything!"
To quote the older me, we all have our own Harmony Hall: A space we once thought sacred, that is sacred no more. Vampire Weekend found a way to soundtrack that experience, offering a vessel through which we might better understand the complex nature of good and bad in our everyday lives. Theirs is a call to action through self-awareness. A smile-inducing injection of spiritual enlightenment, "Harmony Hall" is the energizing spark of life we never knew needed. It feels like Van Morrison meets George Michael's song "Faith," and yet at the same time, it's unapologetically Vampire Weekend through and through.
I've listened to "Harmony Hall" more times this year than I can count; each time I hear it, I'm reminded to keep an open mind, but even more than that, I smile: They may have returned with a powerful message, but most importantly, Vampire Weekend returned with a beautiful song. – Mitch Mosk, Editor-in-Chief
---
To save the world, you must first save yourself. MUNA's motto and focus of their 2019 LP Saves The World resonates more than ever on "Number One Fan." A playful and infectious track preaching self love, it follows the form of MUNA's other works, rooted in compassion and meaningful messaging. "So I heard the bad news, nobody likes me and I'm gonna die alone in my bedroom, looking at strangers on my telephone… Wouldn't you like if I believed those words?," Katie Gavin cheekily sings. In a society obsessed with other peoples' lives and measuring our own worth through applications and curated images, "Number One Fan" is a welcome reminder to accept oneself first and foremost, and the rest just might fall into place. – Alex Killian, Staff Writer
---
I called this a top contender for song of the year back in March, and today I stand by my word: Wy's intimate anthem "Softie" continues to be an emotional wrecking ball full of passion and deep, intimate intensity. An alternative heartfelt confession of imperfection, love, and longing, "Softie" connects to our emotional human core, because it comes out of an emotional human core. It's painful, it's honest, and it's real: The kind of song that will break you down, only to build you back up again stronger than ever.
In premiering the music video earlier this year, I described how Wy – the Sweden-based duo of Ebba Ågren and Michel Gustafsson – create just the right kind of dark, moody environment: "[They] sound like what we want alternative rock's next iteration to sound like: As catchy as HAIM but with their own raw, dark and vulnerable flavor, the pair make music so mesmerizingly special that you have to hear it to believe it." The title track off the band's sophomore album Softie evokes a stirring, wonderful mix of emotions no matter how many times you've heard it; it's a song whose pain transmits so powerfully through the performance that it hurts, in the best of ways, to experience again and again. "Softie" is bittersweet; an apology, a sort of profound implosion of feeling. It's amazing just how much one song can make you think and feel – hence why this song deserves its place on our Songs of the Year. – Mitch Mosk, Editor-in-Chief
---
If "thank u, next" was Ariana Grande's love letter to herself, then "7 rings" is one for her friends. Written after a shopping spree with her besties where she really did buy seven rings, the song is an anthem for friendship, retail therapy, and living your best life regardless of what you're going through. "7 rings" interpolates the 1959 song "My Favorite Things" by Richard Rodgers and Oscar Hammerstein II from The Sound of Music, and has earned speculation for possibly taking a page from Soulja Boy's "Pretty Boy Swag" and even Princess Nokia's "Mine". Despite the discrepancies, "7 rings" is undoubtedly one of the biggest smashes of the year, helping mark Ariana Grande as a new woman and artist in 2019, more confident than ever. – Alex Killian, Staff Writer
---
Gosh, where to start with the genius of Clairo's "Bags"? A simple three-chord pattern all the way through the song carries it effortlessly, punctuated by spontaneous piano melodies that create an aura of innocence and anticipation. Danielle Haim's drums elevate the song, creating anticipation and a frantic and unique rhythm much like the butterflies in your stomach when you're around a crush. Then comes Clairo's voice, mostly quiet and layered, understated, but telling a story with a richness in words and images that she makes you feel like you're falling in love again as she describes her experience. "Bags" is the type of song that can be played on repeat for hours and never loses its intimacy and power. The perfect introduction to Clairo's new sound, a beautiful depiction of falling in love, "Bags" is proof that sometimes simplicity is key to create something great. – Nicole Almeida, Managing Editor
---
I didn't even need to re-listen to Naaz's "Damage" to remind myself how breathtakingly beautiful and powerfully poignant it is. Initially when writing a Today's Song feature on this track, it took me a few days to write anything that wasn't overly emotional or just plain incoherent. Obviously the personal experience of a song is extremely specific to every individual, but the overarching theme of this song is that even though vulnerability can be fear-inducing there's nothing more empowering that accepting that everything you've experienced shapes you, whether you like it or not. Lines like "insecurity is leading the way, but it doesn't know the way to go" serve to showcase Naaz lyrical prowess while, as always, the passion in Naaz's delivery is palpable. Naaz is honestly one of my favourite artists, and tracks like this make it clear why she is a strong contender to be one of your favourites too. – Luke Pettican, Staff Writer
Fay Wildhagen just released her song "Different" last month, and I haven't been able to get it out of my head; ever since then, it's been one of my favorite songs of the year, a dazzling folk-pop anthem with an empowering message of love. In premiering the Norwegian singer/songwriter's music video in late November, I commented on Wildhagen's ability deliver a stirring and sonically beautiful breath of fresh folk-pop warmth. Her high voice flows perfectly over the ecstasy of guitars and drums in the background, elevating to still higher levels once she hits the chorus:
Don't you know that feeling when it feels so right
Running from believing, no we just can't hide
There's a beauty being different, just a different kind
I'll be next to you
We are different
"Different" is, at its core, a stripped-down reminder to see the humanity lying underneath each and every person. Its memorable melody will get stuck in your head, and its unnervingly sweet lyrics are sure to melt even the coldest of hearts. Give it a listen, and then listen again: I promise you won't regret it. Fay Wildhagen is an artist to watch in 2020, and "Different" sets an incredibly high bar. While I can't wait for what's to come, I almost don't need it – this song is strong enough to carry my interest for months on end. – Mitch Mosk, Editor-in-Chief
---
One of the year's most infectious hits was the product of the sizzling chemistry between Shawn Mendes and Camila Cabello on their fiery duet, "Señorita." Mendes had always been a charming singer, but he carved his most alluring romantic imagery to date with: "Sapphire moonlight, we danced for hours in the sand. Tequila sunrise, her body fit right in my hands." Cabello proved to be every bit his equal, delivering a chorus that ruled the radio all summer and a verse imploring Señor to never stop coming with those deadly kisses. With "Señorita," each of these young artists added to their impressive catalogues of hits, while also suggesting that plenty of promising material was still to come. – Josh Weiner, Contributing Writer
---
A multilayered track of dramatic world building, Angel Olsen's "Lark" is the slow-burn that keeps on delivering time and time again. It's a thrilling narrative of unrivaled intensity, morphing into various stages that each contain a piece of Olsen's own heart and person. It all builds to the last moments of the track where Olsen bellows out in a confused rage, shouting to the heavens "what about my dreams? What about my heart?" She doesn't stop, though. She continues on a rampage of emotion in the most gorgeous fashion imaginable, resulting in a track that exudes ferocity and soul. One would be hard-pressed not to be enamored by the songs sincerity and beauty..- Adrian Vargas, Junior Editor
---
The combination of new and old with Beirut's "Landslide" has gifted the track with traits of whimsy, power, and heart. It's an expansive track that elicits feelings of exploring vast plains, journeys that will take listeners far and wide through its swirling melodies of grandeur and celestial backing vocals. As the track progress, the sound only grows fuller and fuller, eventually reaching a point of utter elation and boisterousness. It's raw and moving, a piece of music that excels at grabbing hold of listeners and bewitching them body and soul with an unmatched presence. – Adrian Vargas, Junior Editor
---
"Seventeen" was the first track of 2019 to completely enrapture me. The intoxicating vocals of Sharon Van Etten are roaring and, at times, subdued, resulting in an emotive and thrilling experience that will have listeners transfixed from the very first second. It's an anthemic ballad of yesteryears, moving through the cycles of life and what it means to grow up. The melodies encompass the rock areas of music and complement the vocals exceptionally well. During the third quarter of the song, Van Etten unleashes of flurry of emotions that stirs and chills—an outpour of her own person that shines above all else that makes her song one of, if not the best, song of the year. – Adrian Vargas, Junior Editor
---
The lead single from Laura Stevenson's fifth studio album The Big Freeze is possibly the most intense and raw song released this year. "Living Room, NY" is a stirring, delicate soundtrack to an intimate pain brought on by affection and longing, life change, and so on: It's vulnerability manifest, a passionate outpouring whose strength comes from Stevenson's untethered fragility. – Mitch Mosk, Editor-in-Chief
---
Since 1973, Bruce Springsteen has written 19 albums, toured countless times, held a Broadway residency and this year released a feature-length film – The Boss clearly has no intentions of slowing down. Western Stars, Springsteen's nineteenth album, comprises reflective, gritty and hopeful tracks. The song "Tucson Train" describes a man who is down on his luck and leaves San Francisco after the breakdown of a relationship. It begins with a string-swept melody that, despite being far more orchestral than usual, immediately strikes of Bruce's iconic sound. The track is hopeful as its narrator finds fulfilment and attempts to salvage a relationship with his ex-lover. Earthy, honest and for the every-man, "Tucson Train" is everything you want from a Springsteen track with the additional gifts of beautiful strings and musical mastery that ages like a fine wine. – Bethan Harper, Contributing Writer
---
When Tove Lo's "Are U Gonna Tell Her?" begins, you get the feeling you're listening to a remix of the Stranger Things theme song. Synth-filled and mysterious, it pulsates steadily, enticing you. Like most of Lo's songs, "Are U Gonna Tell Her?" is unapologetically sexy, and her voice is raspy and effortless, almost blending into the synths while setting the scene. While this would be enough to make a great song, "Are U Gonna Tell Her?" becomes undeniable when MC Zaac, a Brazilian funk carioca artist, comes in, singing in portuguese. His voice, equally as lustful as Lo's, serves to subvert the listener's expectations while giving them what they want: a seductive duet sung by both parties involved in the game, like the polar opposite to Broadway romantic showtunes, but adding an extra layer of intrigue when Zaac enters speaking a different language. Lo isn't the first non-Brazilian artist to dip into the funk carioca genre, Madonna and Snoop Dogg have recently done so as well, but the result Lo achieves incorporates funk's traditional beat in a way that's seamless – so undeniably Lo, and so undeniably funk at the same time. It's a tremendous achievement, which results in a song that's so delicious and so successful that it gives you enough to make you fall for it, but then leaves you wanting more. – Nicole Almeida, Managing Editor
---
To prove my music knowledge extends beyond the Top 40, I'm including a bit of world music alongside the two Billboard chart-toppers I've reviewed as well. Abd al Malik is a French spoken-word artist I discovered and came to admire a great deal while I was living in Paris, and it was fabulous to see him return this year with Le jeune noir à l'épeé, his first proper release since 2015. "To Be or Not To Be" proved to be the musical standout of this album for me. Abd al Malik's raps were as compelling as always, as he describes his life as a man of "peau noire, coeur blanc, sang bleu" (black skin, a white heart, and blue blood). Further elevating this track were appearances by two members of Abd al Malik's own family. His wife Wallen delivered a strong chorus, while nephew Falkone declared: "My rap often ignites flames, my art is a firearm" in a deep voice revealing his Franco-Congolese heritage. Indeed, this intense collaboration wound up being one of the most memorable hip-hop tracks I encountered in all of 2019. – Josh Weiner, Contributing Writer
---
"Where's the Catch?" is a song that has so many elements to it that even trying to address it in an objective form seems like certain defeat. In an album where James Blake basks about the comfort and glow of falling in love and finally being in a happy relationship, "Where's the Catch?" comes as the little devil on his shoulder trying to remind him that "there must be a catch", things can't be this good. This transparency is only the tip of the iceberg of what is an incredible feat of a song that's adventurous and happily spirals into itself and out again, creating a soundscape and world that you feel understood and seen by (if you've ever had moments of self-doubt, that is). James Blake's use of short, almost interrupted piano bits is genius, and he provides the perfect vocal vulnerability to serve as a counterpoint to André 3000's rap. André 3000's verse is pure magic, with him taking on the idea of having a "catch" and putting his own spin in it, rapping about his anxiety and adding a dynamism and speed to the song that you didn't know you wanted until it begins.
"Where's the Catch?" is so many things, and yet it never seems to get lost in the maze of its own creation. The song isn't afraid of repeating itself, riffing on a previous verse, starting again halfway through the song, it's as chaotic as an anxious mind feels, but also extremely polished and organised. You never once feel overwhelmed or confused, quite the opposite, the more you listen to it the more you want to explore every single corner of the song's many moments. It's ambitious and accomplishes everything it sets out to achieve, but maybe the best thing about the song is how tremendously human and vulnerable the lyrics and subject matter feel. Even when he's at his best, James Blake has a knack of turning all of our worst moments into poetry for the ears, and "Where's the Catch?" is a great example of turning lemons into an exquisite lemonade. – Nicole Almeida, Managing Editor
"In Between Plans" drew me in, and "Man of Weakness" sealed the deal: This year, few artists were more on point, and few EPs hit harder, than Your Smith and her five-track Wild Wild Woman record. Opener "Man of Weakness" is a musical masterpiece full of high-octane energy and massive pop melodies: "Holy shit, this could be it, it's bound to stick this time. I'm sending my best guys in to keep an eye on me tonight," the artist hollers from the top. Immediately, we listeners are drawn into this wonderful coalescence of love and longing, heartache and friendship. With each passing chorus, Your Smith churns out a dazzling outpouring of gusto; her pain and sorrow are outbid by the sheer magnitude of her resilience, and therein lies the magic of "Man of Weakness": An unimaginably catchy, earworm song calling out an ex's hurtful behavior, but more importantly centered around our individual healing and search for community in moments of pain and hurting. – Mitch Mosk, Editor-in-Chief
Puerto Rican star Bad Bunny dropped surprise track "Callaita" in late May, just in time for the summer heat. The one-off single produced by Tainy documents the life of a quiet girl that shouldn't be underestimated for her demeanor; she has a wild side, too. The commanding reggaeton track radiates both solar and sultry heat while vibing along at a leisurely pace. Bunny talks about the girl who lives her life how she wants, free of inhibitions and without regard to criticism: "Ella es callaita, pero pal' sexo es atrevida, yo sé. Marihuana y bebida, gozándose la vida, como es," he blares over the distinctive Latin trap beat. A true song of summer, Bunny explains the flow of how things might happen: "Si hay sol, hay playa. Si hay playa, hay alcohol. Si hay alcohol, hay sexo, si es contigo, mejor." Equal parts sexy, fun and intriguing, "Callaita" was the Latin hit of the summer and for Bad Bunny, the year. It's also yet another distinctive mark for Reggaeton and Latin Music, which have both been ever rising in mainstream prominence since 2017. – Alex Killian, Staff Writer
Yeah, I already wrote about this track. It's true. I have no shame. But goddamnit, if the Oh Sees want to stretch out a 21-minute neo-prog/jazz metal/Tago Mago odd-essey on my dime then so be it. Regardless if this is the best track of 2019, I can say with absolute certainty that it is a heavy one, and it is the best damn jam I've heard in years—precisely because it's not the same old jam band routine: garage Americana intro→first improv→chorus→second improv→chorus→outro solo. Jon Dwyer and company refuse such trappings to instead stick to what they do best: prog garage, a little bit of punk, a little bit of metal and a whole lot psychedelic fusion to obfuscate the lyrical themes and the story they tell. In fact there's not really much a chorus at all, just the sad tale of a henchman in the moment of epiphany: "are we the baddies?" And perhaps its because the album, Face Stabber, seems an apt companion to King Gizzard's Infest the Rats' Nest, but this cut in particular does a great deal to assuage the fear that the baddies don't have some sense of conscience that can't be reasoned with or even made to see error. But we didn't come here for the ethics (that's just a personal bonus) we came here for the rock, and I'll posit that "Henchlock" doesn't quite rock as much as it rolls, rolling like only a jazz metal jam can: heavy. Heavy on the theme, heavy on the progression, heavy on the muse. Heavy to explain. Heavy like the boulder which Sisyphus is bound to push for all eternity, heavy like the inevitable fall in his endeavour.
Heavy like "Henchlock." – Ben Niesen, Contributing Writer
Alejandro Rose-Garcia's stage name, Shakey Graves, would have been his Native American guide name, if he were a Native American guide. Graves was born and raised in the very proud-to-be-weird city of Austin, Texas. His endearingly quirky style earned him a spot with The Next Waltz initiative, an Austin grown record label and music portal created by musician, Bruce Robison. As Next Waltz focuses on releasing singles of cover/unreleased songs Graves decided to cover fellow Texan, Roger Miller's 1970 heart melter "World So Full of Love" (June, 2019).
Taking Miller's uncharacteristically melancholy honky tonky tune and putting an uptempo(ish) tinge to it was Shakey Graves' goal. And guess what?!  He did it!  By adding a nice melange of 50's esque drummery to tip toeing piano and straight ahead base wanderings Graves creates a bubble gum world with which to wrap around lonely lyrics like,
I know how it feels to be alive with no desire to live
I know how it feels to die inside and try hard to forgive
And my way of finding out is 'cause a love just let me down
In a world so full of love, yet not enough to go around
and give them a hug.
Shakey Graves has a way of putting a smile on your face, no matter what. Try out "A World So Full of Love" and you'll see! – Ilana Kalish, Contributing Writer
Wear white gloves, but I'm no saint
Thought I was Grace Kelly, but just you wait
Yeah, I'm that bitch, your white witch
Post-punk is, and always will be, the genre of my childhood; the subset of independent music to which I was introduced, a baby-faced eight year old in my mother's office bored out of his mind, to rock and roll. Handed a copy of the Police's Every Breath You Take compilation record, I memorized to the ins and outs of the record before the day was done, and still feel pretty confident that my falsetto on Roxxane was good enough to bleed someone's ears or my vocal chords, whichever happens first. Nonetheless, the conversion was complete, and the agent laid in wait: the revolution never dies, post-punk was just on a break—the limp-wristed new wave revival of the early-aughts notwithstanding—and now the gaucho Marxist in my soul has found his proper keeper: Priests. What makes this Midwestern threepiece a keeper is the simplicity of their message, their idea and their ability to communicate it: The Seduction of Kansas. Is this a call to notice for the state of Kansas, ravaged by politicians hungry to "starve the beast?" Perhaps that's too complex. Let's just call it a solid post-punk affair, highlighted by the anthemic "I'm Clean." With menacing twin bass and guitar lines, prepping the record to throw off whatever ails its being cold turkey. And as the writer can't speak to sobriety, he can instead speak to downsized simplicity, to refocused ability; to ascending chords and a primal yowl: "I'm clean!"
You and me both, Katie, you and me both. – Ben Niesen, Contributing Writer
Surfaces have spread more positive vibes with their endless-summer track "Bloom." The duo, Colin and Forrest, are currently embarking on a U.S tour after releasing their album Where The Light Is. "Bloom" is the third single from the much-anticipated second album and much like the rest of the record, it's groovy, comforting and the musical incarnation of pastel skies. The dreamy electro-pop song features hazy synths and details the pleasures of young, summer love in California. A track like "Bloom" is the perfect antidote to the cold winter months, so its recent release was perfectly timed. Music can be an important tool for raising awareness of cultural, political and social issues, but sometimes we just need music to whisk us away to a rosier place and Surfaces fill that space perfectly. – Bethan Harper, Contributing Writer
VANT was initially conceptualised by frontman Mattie Vant who started writing music to express his frustration towards social dilemmas, social constructs and consumerist pop music. After a few years of success, VANT announced an indefinite hiatus. However, after just 18-months VANT returned with force at the beginning of 2019. Self-released under Dumb Blood Records, "Propaganda Machine" chants its politically charged narrative and takes more influence from electronic music than the band's earlier projects, although like much of VANT's work, the song's lyrics are completely and unabashedly confrontational. "Propaganda Machine" comes at a relevant and necessary time as Britain, the U.S. and many other countries of the world face political turmoil – so it is unsurprising that this track resonated with so many. This song not only demonstrates VANT's cultural awareness but also proves Mattie's promise as a re-established figure in the music industry. – Bethan Harper, Contributing Writer
Chicago drill is making a comeback thanks to the multi-faceted Polo G. His critically-acclaimed debut album Die A Legendfeatured a slew of tracks that balanced melodic trap and mid-2010s drill. "Dyin Breed" acted as the perfect combination of the two, with Polo G spitting bars about how he and his friends used to play "cops and robbers" on the streets. There's a stark desolation within Polo's murky chorus and gloomy tonalities that make for a harrowing experience. The track may not have been as popular as the Lil Tjay-featured "Pop Out," but "Dyin Breed" is an amalgamation of what makes Polo G so sharp-great lyricism, and a phenomenal grasp of storytelling and melody. – Ryan Feyre, Contributing Writer
It's hard to not be immediately captivated by this arrestingly gripping track. Finneas' vocal tone somehow manages to be simultaneously haunting and eerily familiar. While "I Lost a Friend" chronicles the painful experience of losing someone you hold dear, after a multitude of listens the track starts to prove to be surprising comforting. The process of letting go of someone you thought you'd never lose often feels like a personal failure, but "I Lost a Friend" serves to remind you that it's unfortunately a universal experience, that's as humbling as it is hard. It goes without saying that the production is absolutely sensational, concurrently feeling both overwhelmingly intimate and mindblowingly vast. That paradox ultimately echos the bewildering experience that the song so beautifully encapsulates. Serving as just one part of his debut EP Blood Harmony, with grace and poignancy demonstrates why he's an artist that you need to listen to. – Luke Pettican, Staff Writer
From the second I heard the intro of "Sober," I just knew I was going to fall in love with it. From the outset, Strange's absorbing vocals provide the perfect outlet for him to deliver his enthrallingly poignant lyricism. Courtesy of the masterful Brookfield, the production of the track is dynamically vibrant and at times unexpected, perfectly exemplifying the track's lyrical sentiment. Although it's one of Strange's most upbeat tracks in his discography, it's also one of his most resonant and engaging. Having showcased some new tracks at his recent London show at the Waiting Room, it's clear that there's much more to come from Harry Strange. – Luke Pettican, Staff Writer
Given the vast array of incredible tracks that Lauran Hibberd has released this years, it was near on impossible to narrow it down to one track for this list. Nevertheless, here we are. "Frankie's Girlfriend" arguably offers the up the best showcase of Hibberd's unique spirited style. While her lyricism is often humourously tongue-in-cheek, it's always rooted in real life emotions and experiences. On this track especially, Hibberd's vocal performance is punchy powerful, delivering every line with vestful attitude. Sitting alongside tracks like "Shark Week" and "Hoochie" on her debut EP Everything Is Dogs, "Frankie's Girlfriend" revealed yet another side to Hibberd's stunning sound; undoubtedly making her an artist to watch for 2020. – Luke Pettican, Staff Writer
Here's another indie song that's almost too good to be true. Intimate and moving, Victoria Victoria's moving "Sanctuary" is a raw reclamation of self-worth dressed in a heartfelt indie pop glow. The lead single from the band's recent When to Talk, When to Pray EP finds frontwoman Tori Elliott unraveling her anxiety and self-doubt, and turning inward to become her own change; her own saving grace:
This is stationary
An argument you'll never win
Don't paint me with the dark again
This is the final round
Look in the mirror tell me now
Didn't I tell you not to come around?
You've got it wrong, don't twist the truth
You kill the old and rob the youth
I'm teaching myself
In terms of 2019's inspirational songs, "Sanctuary" is an easy favorite. Its R&B groove and jazzy, soulful glow radiates a multi-textured pop sound that already sets Victoria Victoria apart – but it's Elliot's impassioned vocals that truly make "Sanctuary" the sonic equivalent of a safe space. In premiering the music video back in June, I praised the band's effortless delivery of hearty subject matter: "'Sanctuary' is simple, yet effective in sharing the beauty and strength each of us holds within. This is more than being the change you want to see in the world: This is being the change you want to see in yourself." Victoria Victoria went on to release their undeniably sweet When to Talk, When to Pray EP, but I remain steadfast in my commitment to "Sanctuary." This song is truly a band at their height of emotional resonance.  – Mitch Mosk, New York
Being out and proud was more welcome than ever in 2019, but that doesn't make the task of coming out any easier in and of itself. Brisbane's Cub Sport tackle the mixed emotions of vulnerability, exhilaration and fear regarding such a fateful moment on "Come Out." Written as a kind of second coming out for songwriter and vocalist Tim Nelson, the song is a charming pop anthem celebrating freedom and being oneself, fully. Nelson lamented about keeping parts of himself hidden even after coming out for that ever-present fear of judgement and expectation: "Yeah, I came out and I felt fucking free, but there's still more I keep inside of me," he croons on the second verse. Written with a hope to inspire LGBTQ+ folks struggling with their own sense of self, "Come Out" is both a comforting assurance of community and a delicate nudge forward. – Alex Killian, Staff Writer
The 1975 never fail to impress with any of their new releases. "Frail State of Mind," their final single of the year released in anticipation of their forthcoming album Notes On A Conditional Form, blends together old and new 1975 sounds to curate a track that is nothing short of mesmerizing. The song denotes feelings of anxiety, masterfully articulating sentiments often felt by many as it navigates through scenarios of purposely missing phone calls, leaving social gatherings early, and dealing with people who suggest that just getting outside might help make them feel better. The song is overly-apologetic, but does this to highlight the feelings of those who cope with anxiety, as those who do often feel the need to overcompensate for how they are, even if the people they are with don't find apologies necessary. "Frail State of Mind" expertly narrates oft-felt, only-sometimes-discussed things that attach to feelings of anxiety, and The 1975 are the perfect orators for this common sentiment. – Maggie McHale, Staff Writer
"Lights Up," Harry Styles' first single in two years and the lead single from his newest album Fine Line, beautifully reintroduces Mr. Styles into the musical landscape after his light hiatus. The song grooves and swells through itself, navigating newfound love with excitement and ardor. "Lights Up" glides from its mellowed verses to its grandiose chorus, showcasing Styles' dynamism as an artist. The song enchants its listeners as it narrates Styles' glowing emotions, lighting up (pun definitely intended) a whole new world for Styles to begin experimenting with and exploring his musical sensibilities. – Maggie McHale, Staff Writer
Elliot Moss has been notably quiet since 2017, seldom posting on social media and sharing little information about any forthcoming projects – until recently, that is. And on October 1st, the first single finally arrived: "Barricade." Laden with solemn piano and his signature punctuating beats, the song takes an emotionally raw glimpse into Moss' mind, as his distinctive vocals – layered in multiples atop one another – elucidate a particular vulnerability. "Barricade" deftly denotes trying to go through the motions of life while fighting off anxieties, a battle that is frequently fought but can be difficult to overcome. The song beautifully illustrates a not-so-beautiful subject matter, as Elliot Moss skillfully navigates his emotions and anxieties with articulation and wisdom. "Barricade" tells us to protect our hearts – but our hearts should very much be open for Elliot Moss. – Maggie McHale, Staff Writer
Music might be about connection and community, but it's also an incredibly powerful tool in portraying deeply personal stories – and at its best, it brings these two roles together, uniting the collective and the individual into one transcendent whole. The closing track from Sundara Karma's sophomore album, tellingly released on 1 March this year and proudly heralding a new beginning, is a staggering example of this beautiful synthesis. Brimming with sincerity, "Home (There Was Never Any Reason To Feel So Alone)" is the crown jewel of a mature second record marked by the courageous acceptance of vulnerability. If the band's debut was a fun-loving embrace of teenage angst, the follow-up moved away from adolescence and into young adulthood, and with this shift came a much heavier emotional load that the foursome bear with grace and poise. Ulfilas' Alphabet is full of risky undertakings, and only at its end does it offer some kind of resolution – but then it does so unreservedly: 'Home' really feels just like that, a triumphant return to the roots, with the uplifting gift of a new perspective. It's not just a brilliant song, but also one with an important message, serving as a reminder that change, however terrifying and subversive, ultimately leads to something better. In a time as complex and challenging as 2019, 'Home' offers a rare moment of solace, allowing us to find refuge and hope in the beauty of sound, even when darkness seems impenetrable. – Ditta Demeter, Contributing Writer
This has been Ari's year. She's broken streaming records, embarked on a wildly successful world tour, put out two wildly successful albums in the span of six months, and coined one of the most relatable and widely applicable phrases to grace social media: "thank u, next." But despite her success and the palpable joy and love she expresses across her various social media accounts, the past year has also been impossibly hard for the princess of pop. After the 2017 bombing in Manchester, she lost her ex to an overdose, ended an engagement, and struggled openly with mental health. Though thank u, next's sound is almost exclusively buoyant and bubbly, many of the songs deal in the truest honesty seen from the singer, and what she had to be honest about wasn't exactly pretty.
Outside of "ghostin," the album's heartbreaking ballad, the Wendy Rene sampled "fake smile" is perhaps Grande's most vulnerable moment on the album. "I can't fake another smile, I can't fake like I'm alright," she mourns. "And I won't say I'm feeling fine, after what I've been through I can't lie." But though it's vulnerable, it's a show of strength. The chorus proudly says, "Fuck a fake smile." In December of 2018, Bitch Media released an article entitled "The Gendered Policing of Ariana Grande's Grief," which encapsulated her past and forthcoming year in a nutshell. She was blamed, she was mocked, and she was not permitted to grieve publicly. "fake smile" is a refusal to conform to Hollywood's image of the perfect, smiling pop star, and a refusal to let her grief be constructed by someone else. "If I'm hurt, I ain't gon' lie about it," she says, and a new generation of girls are taught that their emotions are valid. And if that's not powerful, I don't know what is. – Mariel Fechik, Contributing Writer
Among the variegated collection of electrobopping songstresses in the modern era, Dido will forever be my first choice; the majority of her records being excellent fusions of the dance music impulses she and her brother, Rollo, listen to and play with over long gestation periods. It's easy to characterize Dido as a simple house artist, as it is easy to label Amy Winehouse an RB singer or Adele and Florence Welch chamber vocalists, but what so often happens with these vocalists is that without solid or firm footing in some solid tunes, their output falters. Hence Girl Who Got Away, the preceding Dido record, and the one most people don't even know exist—though it does often surprise the layperson that the "Thank You" girl has gone on to release five records—causing her career to sour; one might have thought the creative force had been spent. Enter "Some Kind of Love" from Still On My Mind, which synthesizes the acoustic elements of Safe Trip Home with a straightforward downtempo synthwave experience. Dido's voice has aged, deepened from opening notes in the introluding melody, ashen and smoky. Is she getting too old for this, who knows? But on the chorus, her voice phasing your heartbeat in and out of the mix, it's clear that Still On My Mind is determined to be different, an artist-producer's statement. And the statement is clear: The "Thank You" girl's still got it. – Ben Niesen, Contributing Writer
Few songs struck me more by surprise this year than Litany's "My Dude," a song I randomly played off some Spotify playlist one fateful weekend afternoon. Next thing I knew, I was repeating the song without end and dancing in my living room to Beth Cornell's infectious rhythms and buoyant melodies. A confluence of '80s dance pop and modern indie pop, "My Dude" rings out with shimmering keys and bubbling bass, all oozing emotion and heartwarming affection. It's sublime euphoria, a teenage dream wrapped in satin; a song I can immerse myself in time and time again without it feeling worn or used. Whereas I so often cling to songs with deep, societal messages and intense meanings, for me "My Dude" is a breath of fresh air – a palette-cleansing outburst of innocent cheer ready to put a smile on my face every time. – Mitch Mosk, Editor-in-Chief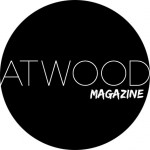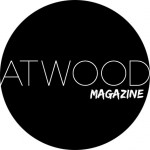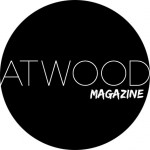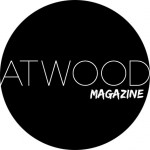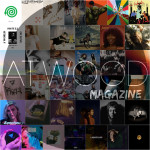 2019
---