Starling returns with 'The Soul' EP, a graceful exploration of depth and intimacy whose flawless pink pop is as irresistible as it is moving.
— —
The soul is a fragile, beautiful, and majestic thing to behold. The quintessence of intangible, yet all too real, our souls define us: They are us. It is with this immense magnitude and raw emotion that Starling delivers her new EP The Soul. A graceful exploration of human depths, The Soul tackles intimate emotion with flawless pink pop that is as irresistible as it is moving.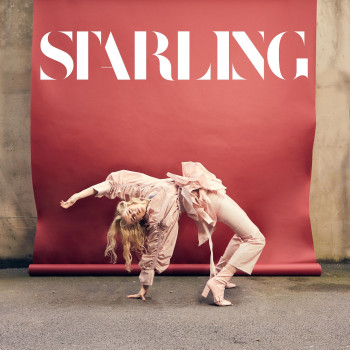 Atwood Magazine is proud to be premiering The Soul, the third EP from emerging pop phenomenon Starling (independently out this Friday, 6/22/2018). A rising force of nature with accolades aplenty, London's Starling began releasing songs in 2015, delivering her debut The Heart EP in 2016 and following up with The Body EP in 2017. With a voice of pure gold, poetic lyrical prowess, and an ear for catchy hooks, Starling has continued to hone her art and develop her craft, allowing it to grow alongside her year after year.
The Heart and The Body may have established Starling's promise and poise, but there's something different – something special – about The Soul. The three-song set finds Starling diving deeper and pushing herself farther than she's ever gone before, finding a new voice that is at once familiar, yet totally distinct from her pop music contemporaries.
"'The Soul' marks the truth exploding out of me – power, fragility, change – I'm growing up and I'm braver than before," Starling tells Atwood Magazine. "I'm not bound by my fear or my broken heart so much. I would almost say it's sugary, which is saying something as my previous two EPs have been dark as… I've evolved and so has the story, the sound."
---
Lead single "Profiteroles" has already garnered over 100,000 Spotify streams in ten days, and it has the character and spark to be Starling's biggest hit yet. The song dances on the edge of good and bad, shining with infectious optimism as Starling implores us to look on the bright side of life – that even the worst events "must lead to something good." Chin up, there!
Starling channels that penchant for positivity into stirring love in "Pink Wallpaper," the musical manifestation of an outstretched hand. "I hope you know, you can hold onto me," she sings from the heart, holding on to the ones who matter most as an anchor of light and warmth. "Over the hill and far away, I hope you know I'm here to say – you can hold onto me." Plunging into raw emotions usually reserved for the most embittered singer/songwriters, Starling asserts maturity and authenticity.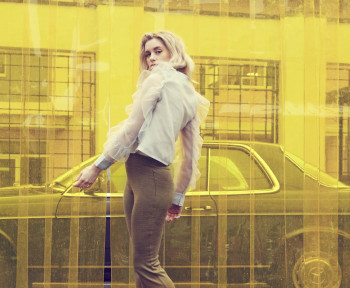 The Soul concludes with "All the Way," a true unveiling of… well, Starling's soul. It's her story of going all in; of fully embracing music, confronting her obstacles and her demons rather than hiding from them. A bittersweet chorus once again finds the pop artist combining her anthemic and balladry sensibilities; what results is a slow-burning tune that resonates with evocative emotions. It's a story of personal strength and perseverance that leaves us with a deeper appreciation for the artist and her story – not to mention an aching to play "Profiteroles" once more.
The Soul wants what it wants, and ours wants more Starling! Experience the full record via our exclusive stream, and peek inside Starling's The Soul EP with Atwood Magazine as she provides her personal take on the music and lyrics of her brand new EP!
Listen: 'The Soul' – Starling
:: Inside The Soul ::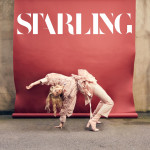 — —
Profiteroles
"'Profiteroles' is a gift to my sister to tell her that something good can come of something bad. We can all get through anything, if we have each other. This was our journey and this little ditty shows the silver lining of breaking free from our history."
Pink Wallpaper
"'Pink Wallpaper' is probably my closest version to date, of a love song, my heart is still not entirely open but it's healthier; here I'm saying I know we're up and down and I know I can be insecure but my love is real and I'll be your loyal queen if you let me."
All the Way
"'All The Way' is about the fear I had around singing and why I only started singing four years ago. I was too nervous I never thought I could do it and this song tells the story and shows the freedom we can feel if we can only let our bravery lead us to the treasure. That's the gift of fear I know now it's a signpost, it's not all bad, if I'm scared to do something there's probably gold in it, so I just take the sign, breathe deep and do it. This is like this for me with my voice, finally I can stand on stage and show myself."
— —
— — — —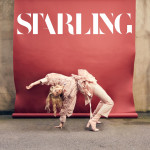 ? © David Yeo
:: Stream Starling ::