Atwood Magazine is excited to announce a new partnership series, Sugar High, formerly known as The Tour Manager's Guide, a podcast by Danny Carissimi featuring various musicians and industry professionals as they talk about their life and career. The next episode features Australian teen prodigy Grace Shaw, otherwise known as Mallrat.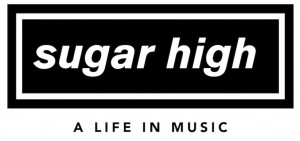 — — — —
W
hen I initially reached out to Grace Shaw AKA Mallrat's management, it wasn't for her. I was trying to get an interview with Australian rapper
Allday
. Her manager responded that I could definitely interview Tom (Allday), but he'd also love for me to interview Mallrat.
Hmmm. Mallrat. My initial reaction was to be like, "Nah…" but then I looked into the issue, because I'm a fucking detective. Here's what I found: Mallrat is a teenage wunderkind. 'Prodigy' is a word I'm avoiding because to me it's reserved for 9 year old Austrian harpsichord players, but she's fucking good at what she does. And then, after going to see an Allday concert, the artist that her now-manager also represents, she decided to write some music. She went home and began looking for beats online. Once she thought she'd found the right stuff, she proceeded to make demos with her Macbook mic. Nobody at school or her parents knew that she was tinkering away in her room.
When the songs were finally done, Grace decided that she needed a nice official release. But how? She was a kid in Brisbane, and Sydney's world of managers and PR agents seemed a world away. She decided to add and study all of her favorite artists on social media. When she felt like she had a good grasp of how they did things, she crafted her own press release and sent her music to blogs and went to sleep.
The next morning, she'd basically blown up in Australia. Labels and managers came calling, she was on national radio, and suddenly she was signed by the same manager that represents the artist she was initially inspired by. All of this happened when she was 16. Her ascent was so dramatic that nobody at school believed her and her parents still wanted her to go to college. And she decided to…well, I have to leave some of this for the episode.
---
When said manager finally hit me up to come over and do the interview, I drove up to a nice Airbnb in the Hollywood Hills. Grace sat down first and I found that being a part of her initiation into media fun. Many of the bands I have on this show have been around for a long time. I asked Nick Hexum from 311 if there's a question he'd never been asked about the band and he just said, "no." That's fine for me as I'm building an audio history of the band, but sometimes I notice that certain questions make an artist's eyes glaze over as they begin giving me a canned answer.
Grace had none of this shit. None of it, because she blew up when she was 16 and now just turned 18. I couldn't even invite all of them to a party because I felt bad that it was at a bar and Grace couldn't attend.
Grace is a writer. Any notion that her age will serve as an impediment to her art burns away when you're halfway through any verse of hers. Much of the singing is off key because the recordings are rough but it's charming and works. But again it was a BIT hard because ya know, how do you discuss a career when she's been at it like 12 months? Everything was so matter of fact. She'd be like, "Yeah I just wrote this song and it worked." Of course there has to be more than that, and that's why my job exists, but it took work.
When I was done recording the episode, I realized that more than anything I just wanted to showcase her EP. So if you haven't heard any Mallrat, there's no need to join the half a million monthly listeners on Spotify. Well you can after this — but for now just enjoy my episode! Listen below.
---
Next week one of my favorite performers of all time, Tim Heidecker, is on the show. You can listen to more episodes and sign up for the mailing list on my website.
— — — —