A magnetic euphoria permeates Low Swans' shimmering new single "Ostfront," lifting our spirits ever higher.
— —
We're kind and dangerous, sing electronic music duo Low Swans on their new single. While their shimmering synthpop sound and vibing dance grooves don't pose a real threat to anyone, there's definitely some deeper workings at play on new song, "Ostfront."
it's a little longer than a second
that every moment gets to stay
it's a little wider than my eyes can get
they way i remember it, anyway.
every abstract notion
tells me what I already know
we all live life by the moment
so we should just let go
we're kind and dangerous
Listen: "Ostfront" – Low Swans
---
Atwood Magazine is proud to be premiering "Ostfront," the pulsing lead single off Chicago duo Low Swans' upcoming full-length debut. Consisting Jon Scarpelli and Scott Simon, Low Swans embrace the swelling synth-pop ethos of the 1980s and the "MTV-era," without what they call the "over-imposed sense of nostalgia." It's true: This band basks in the music, tapping away like they're the first ones to explore a Korg (that's a synth brand). Scarpelli's high vocals on "Ostfront" reminds us of every overplayed song we had to sit through as children, before we could be in the front seat and assume full control of the music.
Except, it's deeper: One of the advents of "modern pop" music is, for better or worse, an increased layering of multiple melodies: We cram a lot into a single space – it probably has something to do with our lack of attention. "Ostfront" features the aforementioned synth and its kaleidoscopic shimmer, a quieter piano behind it, some ghostly backup vocals, an overdriven electric guitar that takes not one, but two solos, and more.
In the wrong hands, that could be a recipe for disaster. Thankfully, Low Swans knew exactly what to do.
from the rears of the ostfront
walking on a hill of bones
I can still feel the hearts beat
and now I know we're on our own
every abstract notion
tells me what I already know
we all live life by the moment
so we should just let go
we're kind and dangerous…
Everything mixes swimmingly in "Ostfront" as Low Swans build up to warm, controlled releases of energized feeling. A magnetic euphoria permeates the track, lifting our spirits ever higher.
"Ostfront is the first single from our upcoming album Break Up mixed by Grammy award winning producer and mixer Craig Bauer (Hinge, Los Angeles)," Low Swans' Jon Scarpelli explains. "Inspired by extreme stories of World War II's eastern front, the lyrics represent a lack of control set against music that is clear and free. I wanted to write a lyric which posed a situation that could be resolved by the feeling of the music." That extremity Scarpelli talks about is certainly felt in the music.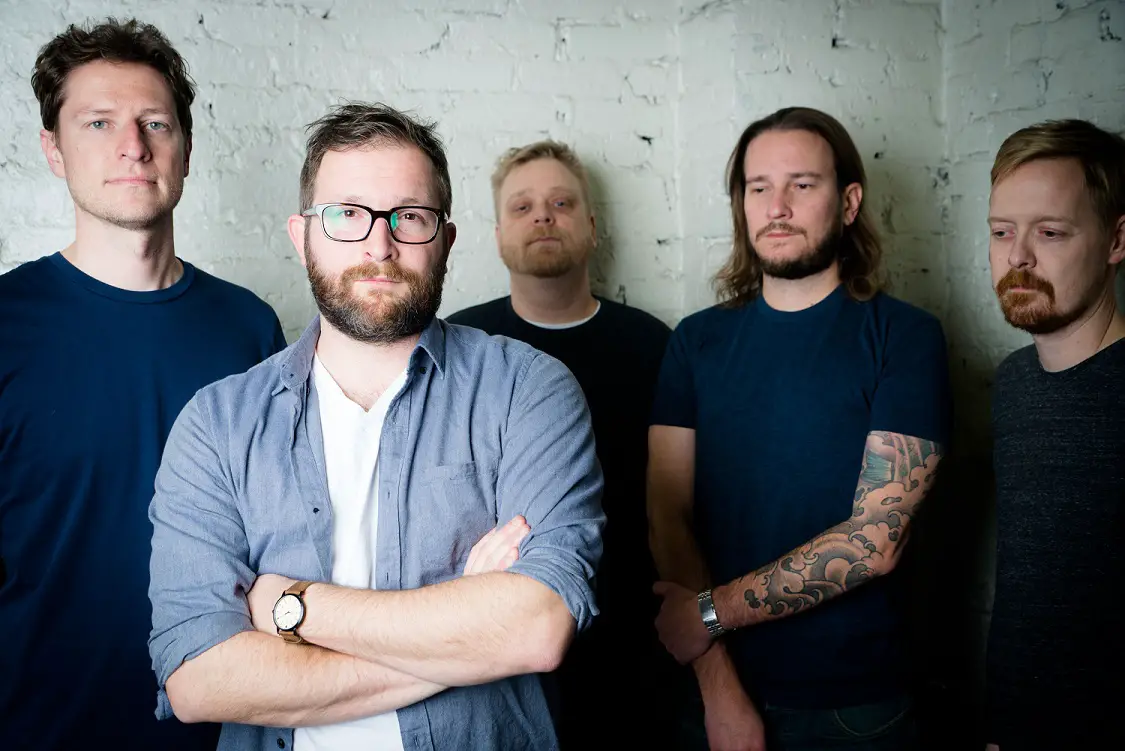 Scarpelli continues: "A pulsing synth which underlies the whole piece was the initial musical idea for the song. As the song developed, I intended to eventually move in and out of that sound, but could never wrestle it away from the initial rhythm and feel. Something about how I couldn't resist maintaining the vibe inspired me to pair the music with lyrics about control. The more I developed the lyric, the less I felt I wanted to deviate from the musical vibe set at the beginning. I was also initially worried the title was too serious a reference for a song that didn't match its weight. But in the end, I didn't want to shy away from what I wanted to convey – the idea that a heavy subject and a simple, uplifting song can not only exist in the same piece but ultimately can be more profound as a pair."
Keep up with Low Swans via their socials below, and dance away the night with something kind and dangerous.
— — — —
© Low Swans 2018
:: Stream Low Swans ::