Vancouver-based singer/songwriter Scalawag gets honest with his hauntingly peaceful new single, "Nobody Leaves."
Stream: "Nobody Leaves" – Scalawag
[soundcloud url="https://api.soundcloud.com/tracks/1122562720?secret_token=s-h23zcZhJJce" params="color=ff5500&auto_play=true&visual=true&hide_related=false&show_comments=true&show_user=true&show_reposts=false" width="100%" height="300″ iframe="true" /]




---
Why is it that the people we love the most are sometimes the ones we treat the worst? When we live with the people we love (parents, spouses, siblings, etc.) we take them for granted, because we think we will never lose them. Occasionally, an argument goes array or you say something you do not mean. We are all human. It happens. But it is in these moments that you cannot believe how horribly you have been to the person you love most in this world. It is a funny thing, really. Scalawag ruminates on this with hauntingly peaceful new single, "Nobody Leaves."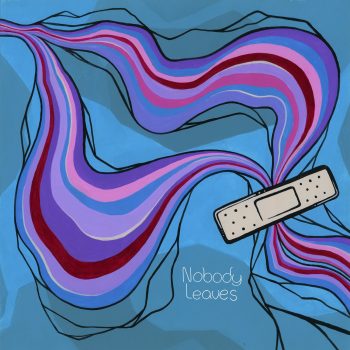 Atwood Magazine is proud to be premiering Scalawag's "Nobody Leaves," independently out October 8, 2021. The artist moniker for Smithers, BC-raised, Vancouver-based multi-instrumentalist and singer/songwriter Teo Saefkow, Scalawag has been serenading folks for the past two years with his wonderfully eclectic sound. "Nobody Leaves" follows this summer's EP release, Runaway.
In his words, "I was writing guitar parts while my partner was getting ready to go to work. I knew that I wouldn't see them for quite a while, but we got into a small fight right before they left, and that's when I wrote the line; 'like it or not we all have those days where we hurt those we love.' The line and the situation broke my heart so I had to let it ruminate for a while and come back to the song later."
---
The peaceful tone of the guitar sets the sullen scene before Scalawags velvety and equally as peaceful voice blends with the guitar to bring us the first verse.
I look 'round the table
My family's all here
In this town full of people
Who visit once a year
The melody travels from high to low as pleasing piano chords break up the thick guitar licks that layer on the calm,
So split down the middle
You cut and I choose
But whatever I do
We both seem to lose
But nobody leaves
And nobody stays
We'll be here forever
Minus a day
Percussion slowly joins the guitar and piano with a soft bass kick and echoes of a high hat. Pacing in just the right amount.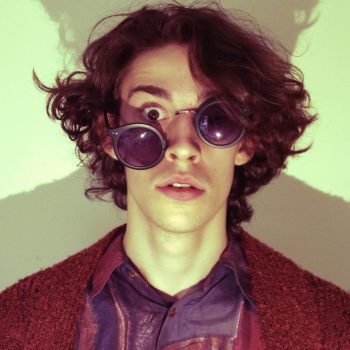 I sing in the shower
To let it all out
I know you can hear me
There's no need to shout
I count to one hundred
It's as high as I can go
And the washer helps heal me
By washing out
The words that you throw
'Cause like it or not
We all have those days
Where we hurt those we love
And need to part ways
As slowly as the piano and percussion joined the guitar, strings come into the penultimate verse,
But nobody leaves
And nobody stays
We'll be here forever
Without the words we should say
The music cuts back to Scalawag's vocals and the guitar as he leads us out with his final words.
'Cause the blood that connects us Is only so thick
The rest of it's our job
To make sure that it sticks
"Nobody Leaves" is a pleasing to the ears as it is important to hear. Scalawag is talent and true artistry at its finest, and we are excited to hear more. Stream his new single exclusively on Atwood Magazine!
— —
Stream: "Nobody Leaves" – Scalawag
[soundcloud url="https://api.soundcloud.com/tracks/1122562720?secret_token=s-h23zcZhJJce" params="color=ff5500&auto_play=false&visual=true&hide_related=false&show_comments=true&show_user=true&show_reposts=false" width="100%" height="300″ iframe="true" /]





— — — —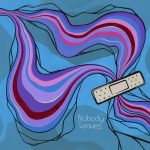 ? © Teo Saefkow
art © Emerenne Saefkow
:: Stream Scalawag ::
---