Expansive and expressive, immersive and wondrous, NGAIIRE's '3' revels in radiant sound, intimate rediscovery, and stirring sentiments as the Papua New Guinean artist captures her heritage, identity, heart, and soul.
Stream: "Closer" – NGAIIRE
---
I think this is me fully stepping into a space that's always been there for me, though I'd always put pressure on myself to occupy spaces I thought the industry would look more kindly on me for.
What is a homeland, but an intrinsic piece of the self: A definitive and deep-rooted aspect of our fundamental individual identity? Future soul artist NGAIIRE set out to capture her home country's culture on her third album, and in the process, she created an intimate record that dives deeper than ever into her world, her emotions, her body, and herself. Expansive and expressive, immersive and wondrous, NGAIIRE's 3 revels in radiant sound and stirring feelings as the Papua New Guinean artist captures her heritage, identity, heart, and soul.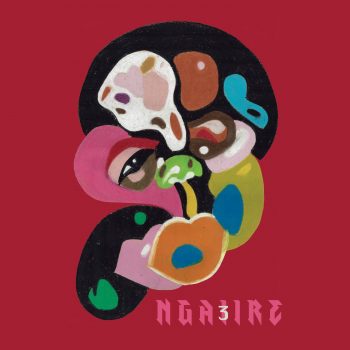 In the summer
Meet you on the corner street
Sweat on your shoulders
You lean in to say to me
I just wanna kiss you
Every second miss you
Come in get closer
Who knows what tomorrow brings
Don't wanna take cover
Who cares if tomorrow stings
Just wanna kiss you
I just wanna kiss you
(Kiss you, kiss you)
Every second miss you
(I gonna miss you)
Come in get closer

Released August 27, 2021 via Majestic Casual Records, NGAIIRE's 3 is an exhilarating experience unto itself. The Sydney, Australia-based, Papua New Guinea-born artist's third album follows 2016's sophomore LP Blastoma and 2013's debut album Lamentations, and finds NGAIIRE pushing her artistry further than ever before through vividly vulnerable, achingly visceral lyricism and exceptionally colorful, creative music and melodies. Experimental and honest, 3 comes off to the listener as a sweet and stirring confessional: A smoldering soul-stripped future soul affair intended to get its audience moving, grooving, listening, and thinking. It's a provocation and a wake-up for all who want to be shaken up in the best of ways – including the artist herself.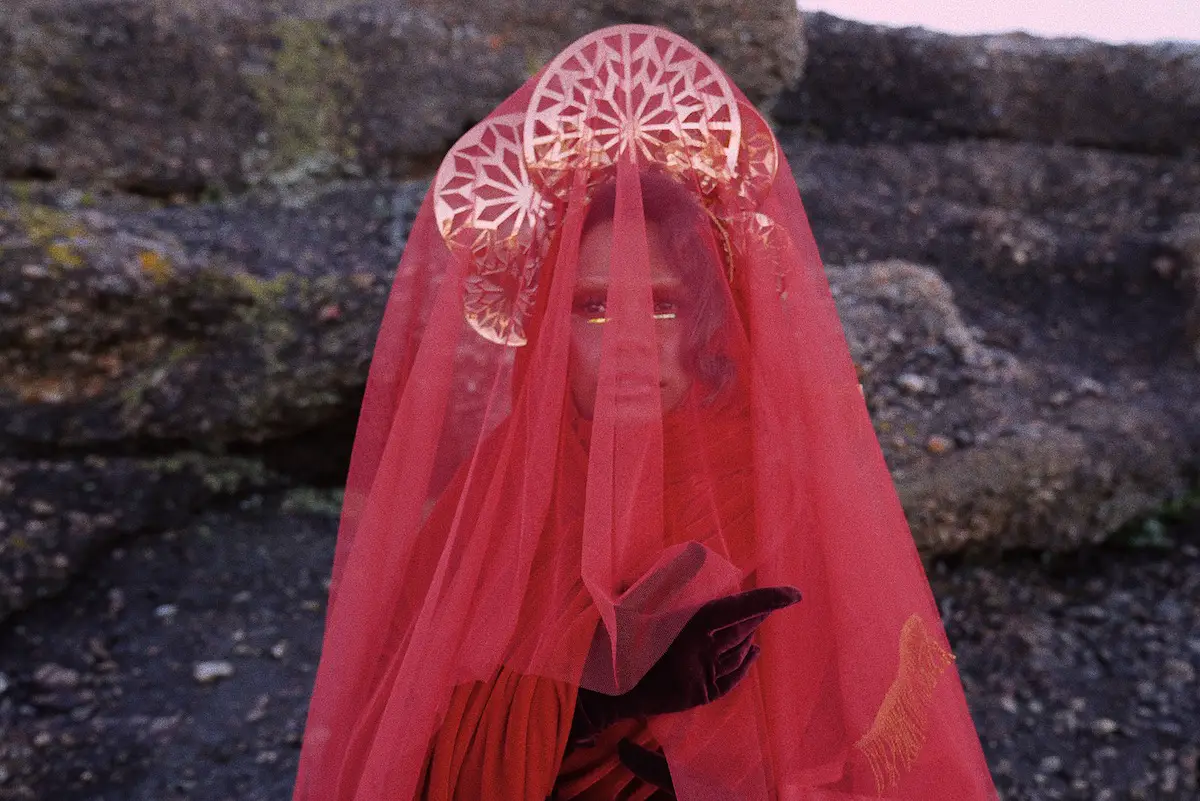 As NGAIIRE explains, her third LP is a long time coming. "I wrote this album with my long time collaborator Jack Grace who was based in Paris. We wrote a lot of it long distance for many reasons, which in a lot of ways prepared us for the pandemic!" she tells Atwood Magazine. "We started out collecting visuals for the album with a trip to Papua New Guinea with a small creative team. We didn't know what we were looking for but we were armed with a collection of vintage and digital cameras to capture as many things as we could to see what stories we could tell. Then it took about two years to sift through the footage and photographs. It was super challenging writing the music afterwards as sometimes the songs wanted to be something else and didn't necessarily want to correlate with the imagery. Plus life tends to sway things the way it does with other experiences. Like I gave birth in that time and had a near death experience doing so which inevitably affected the arc of the whole project."
"I wanted to prove to people what Papua New Guinea was like at the start. As I went through it, I realised that it became more about my own growth and I realised things about myself that I never knew before. I also realised that I was fed up with trying to get people to understand me as an artist and as a person. I'd made too many compromises and this record has definitely set me on a path of rediscovery that will be ongoing, but more aware. This seems like a more focused effort both sonically and content wise. I think this is me fully stepping into a space that's always been there for me, though I'd always put pressure on myself to occupy spaces I thought the industry would look more kindly on me for."
3 is unapologetic in its sound, its various styles, its blend of realism and escapism, and its downright vulnerability.
NGAIIRE cuts no corners in folding herself into her art, letting the songs flow forth naturally as she connects to herself and to her environment. As she explains, the record's title is far more than just a recognition of her third full-length offering: "I did an interview once where the journalist extracted his own meaning that when you count to 3 you usually expect something good to happen," she says. "When I wrote the title track I imagined the feeling you get just before you jump off a bridge or a cliff into a body of water and the fear mixed with anticipation and even excitement that determines whether you take the leap or not. And you usually count to 3 before you jump and then comes the relief at the end that you did it. This album feels like that to me. It was definitely a leap. I'm positive I haven't touched the bottom yet, but I'll report back when I know I've made it in one piece!"
From the effervescent, soaring heart-on-sleeve title track "3" through to the pulsing burn of closer "Glitter," 3 makes for an enchanting and engaging journey. While it's certainly best listened to from start to finish, memorable highlights nevertheless abound – from the buoyant, knowing "Shiver," to the energizing anthem "Shoestring," and the dazzling fever dream "Moonshine." The latter is a particularly special moment on a record full of meaning and depth: Atwood Magazine previously hailed it as a reflective, poignant, and visceral plea wrapped in the radiant haze of a half-lucid, half-baked state. "'Moonshine' is asleep and awake, present and gone, in a daze and trying to break free. NGAIIRE envelops the ears in catchy and compelling 'future soul' brimming with inner heat – a kind of undeniably intimate and charged passion."
I am the night sky
Deep purple and blue dye
Some days u can hear me cry
Some days I'm ok but not alright
I'm shaking fists at long laboured lists 
Wondering where the future goes, and what I could miss
---
For NGAIIRE, 3's most memorable moments are those that showcase her personal and artistic growth. "'3' will always be my absolute favourite, but in terms of highlights, I think 'Takeover' is the track that I think will sonically and genre wise grow other tracks similar in the future," she reflects. "We started the record by throwing around genre names like 'Pasifika Dancehall' and if we had continued on that path I think a lot of the songs would have headed in Takeover's direction. A lot of life was lived in between that changed the trajectory of that, which I'm glad it did – but I think there's a nut to crack there that I'm excited about."
As a lyrically forward artist, she cites a line from "Shoestring" as one of her personal standouts. "I love 'my heart is heavier than what my body weighs'. When you have a child, you learn what it truly means to love someone so much it hurts. I look at my son and I sometimes get emotional thinking about the crazy world I've brought him into and the inevitable pain he will feel. So you have this overwhelming cocktail of unadulterated joy and reward of watching this human grow but also this underlying pain for them. And then you have to constantly check yourself that you aren't going to mollycoddle them too much by your own fear."
My heart is heavier than what my body weighs
Than what my body weighs
And it will be forever till I slip away
Until I slip away.
I'll give you freedom
Even with a broken wing
You and me, how it be you will see yeah
And I'll give you heaven
Even on a shoestring
You and me, how it be you will see you and me
There's very little that I wouldn't do for you
And there's nothing that could ever be so true
And no one I would say it to
---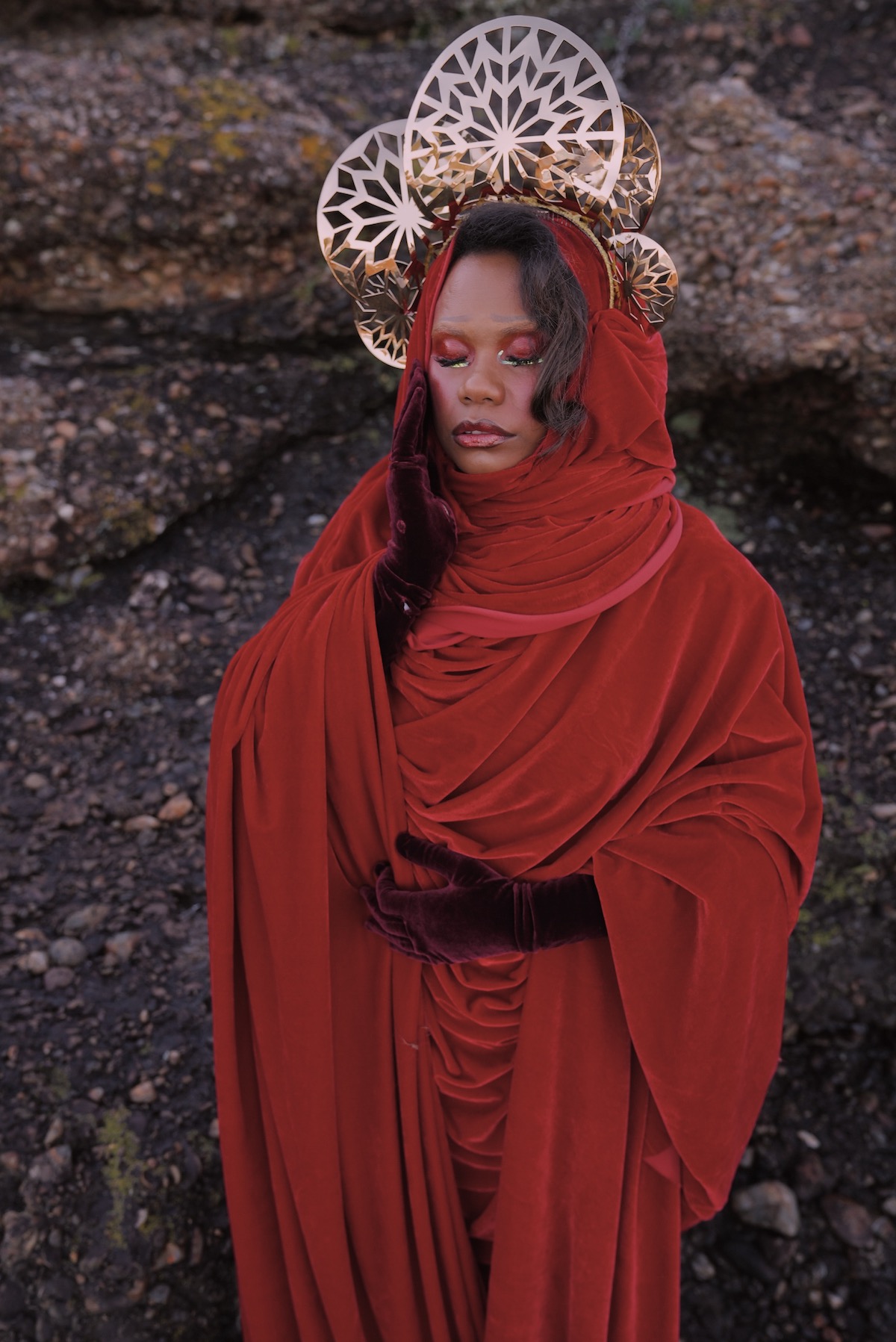 Whether you're looking to dance your worries away or dwell in your own depths; to feel the heat of euphoria or the pull of existential wonder, 3 resonates as a full-bodied, cinematic, and multifaceted record self-expression. Heartfelt and soulful, it compels us into our own states of self-reflection and movement as NGAIIRE ignites a fire within. For her, this record feels like a milestone; a turning point, toward where she knows not yet, but one that nevertheless marks a definitive line in the sand where she leaned into herself and never looked back.
"Sometimes you've gotta take risks," NGAIIRE shares. "The world isn't always rational, yet people feel safe knowing that it is. The real magic happens when you dare to step out and that can sometimes be scary and a long process, but it undoubtedly means you'll find a pot of gold." Experience the full record via our below stream, and peek inside NGAIIRE's 3 with Atwood Magazine as the artist goes track-by-track through the music and lyrics of her latest LP!
— —
Stream: '3' – NGAIIRE
:: Inside 3 ::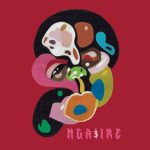 — —
3
When I wrote this interlude I envisioned two people jumping from a height into a body of water together. There's always a slight panic and a trust in the other person that it's ok to jump hence ''when I count to 3 – let go'. As time has passed since writing this, I feel it applies even more to the times as there is so much uncertainty for everyone especially here in Australia with COVID. I'm finding that this lockdown is tougher on a lot more people including myself. It's terrifying being suspended in the unknown but maybe the aim is to be ok surrendering what life is at the moment. Obliterating expectation, rediscovering hope and somehow believing that things will be ok.
Shiver
Shiver is about comfort. It's about the feeling of elevation knowing you have your tribe there to hold you. And beyond a tribe – a friend, a family member, a lover. It's also about feeling like royalty because you know your ancestors or those that have come before you are still holding you down from the other side. But just as much as it's about comfort, Shiver is also about the order of life and death and most importantly how we process grief.
Shoestring
I wrote this about my mum, and her mum and the sacrifices they both made to get me and my siblings here. It's about the chord that connects us forever and the mountains they would move to protect their own. I always understood that my mother and my grandmother were absolute fearless fighters who had journeyed against all odds to make a life for themselves and for us but I never fully understood what that love felt like until I had a child of my own and this song had room enough for me to express that for myself.
Closer
 It really is about how I observed love, sex and dating as a girl growing up in PNG – that desperation of lust and love that grows out of your secret fantasies for another and that silent after thought of whether it's wise to fall that hard because it might be short lived.
Takeover
This is my love for PNG. It's how I feel when I step off the plane in Moresby from Australia and the humidity immediately envelops your whole body and tells you that any effort to fight island time stops there because your sense of time is just a construct now.
Moonshine
I was popping about 8 top shelf opioids a day just to take the edge off but I was feeling increasingly out of control of my life, my career, my pregnancy and the life of my baby. I was in and out of hospital with no answers, hanging on the words of the revolving door of doctors that were sent to my bedside. The more questions went unanswered the more I felt trapped and so far away from what I knew of as my normal life. I'd watch the sun go down and then the moon would illuminate how delicate my mental capacity had become. All I wanted was to sit at my favourite bar and throw a few very stiff drinks back. Until the bar shut. With my lover who I'd just married. Just like the old days. Ironically I wanted to be reckless and out of control on my terms so as to not feel out of control by something that seemed to own me.
Akura
My Dedi Da told us about this bird called Akura when we were climbing this mountain up to my ancestral village Wenamo. What you hear on this interlude is basically him talking to camera on the hillside and we ripped the audio of that. He said that if you happen to hear this bird singing it in the forest, someone is about to die. I miss the village everytime I hear this interlude as it reminds me of how people and the land live so symbiotically and that there is a balance that is so deeply recognised. With the effects of globalisation those age old beliefs and lore are being threatened.
Him
It's the reality of the darkness traversed to get this album here. It's a letter that would have been left if I hadn't been able to finish it. It's about a deeply personal conversation that no one dreams of having with the people they love. It's about the legacy of love.
Boom
A lot of the content on my album is based around the memories I have from growing up in PNG. One of my strongest memories is of the attitude towards sex and romance which 'Boom' has taken inspiration from. As a young girl, I had a lot of older cousins or Aunties & Uncles who had girlfriends or boyfriends they kept secret. For some reason us younger ones seemed to be privy to this information more than the adults. Boom is about the drama of lust and the glutton of sex and adultery that I remember growing up. It's the explosion of passion and the mess of it all coupled with the loss of self and culture when you surrender blindly to the chaos of colonialism.
Glitter
It's a song about not believing everything the government tells you and that we have no idea how ugly things can get when it comes to politics. Especially with colonial forces at play.
— —
— — — —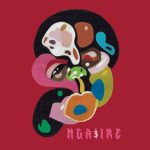 ? © Dan Segal
:: Stream NGAIIRE ::
---