Unapologetic, intimate, and impassioned, alt-hip-hop artist Boslen's debut album 'DUSK to DAWN' is a raw reckoning manifest in music.
for fans of Zaia, The Weeknd, Migos
Stream: "NIGHTFALL" – Boslen
---
'DUSK to DAWN' came from things I felt I was running from. Escapism is a core theme this project explores, through past relationships, not wanting to go back to where you started, and even how you see yourself in the mirror.
Unapologetic, intimate, and impassioned, Boslen's debut album is a raw reckoning manifest in music: The kind of record that needs to be felt in full in order to be understood at its core. Dark and visceral, cinematic and introspective, DUSK to DAWN comes to life with vulnerable strength as the up-and-coming alt-hip-hop artist captures a powerful spectrum of sentiment and emotion – leaving listeners shaken awake in the process.
Ooh, lonely nights, but I think I'm ready for it
Open sky, the price that I'm payin' for you (ooh)
The price that I'm payin' for you (yeah, yeah)
You've been living oh so far (so far)
Never knowing what you are
I can see your open scars
Tell me what you really are
I sip fast and I talk slow
Walk me through that night code
Re-cut, make it crack, bones
Bodybag, no flip, never flop, bag it up more (yeah)
Cats be on my ass, on my jock, make 'em drop low
Hit the gas, no re-cut
Never set back, I might clock in
Released August 24, 2021 via Chaos Club Digital / Capitol Records, DUSK to DAWN is a dramatic, intense, and soul-stirring affair. Boslen's first full-length record introduces the trailblazing 22-year-old Vancouver rapper, born Corben Nikk Bowen, as an alternative phenomenon with his own distinct voice, sonic and textural flavor, lyrical nuance, and evocative performance style. Effortlessly blending a fusion of classic and modern hip-hop, R&B, pop, rock, and more into his art, Boslen has been a standout, promising spark of creativity in the Great White North since he released 2018's debut EP Motionless (available on SoundCloud) and its followup, Motionless II. The artist garnered increased popularity through his 2019 singles "Eye for an Eye," "Hidden Nights," and "LIGHTSPEED" – the latter of which was featured on his third independently-released EP, the intimately expressive BLACK LOTUS (which peaked at #11 on the Canadian Apple Music streaming charts).
Following 2020's singles "VULTURES" and "MY WAYS" (each of which highlights another side of Boslen's multifaceted artistry), Boslen broke into 2021 with the buoyant, ethereal, and moody "TRIP" – the lead single off DUSK to DAWN. A smoldering song full of soaring, woozy psychedelia and raw lyricism, the reflective "TRIP" appropriately set the tone for the record to come, marking the beginning of a bold new chapter for the hip-hop artist.
---
"This project was a work in progress for two years," Boslen says of his full-length album. "I had a completely different mentality when I started. My vision going into it was just for it to be timeless; it evolved into something that had true artistic integrity from me. That is something I've never felt before."
Speaking to Atwood Magazine, Boslen is candid about the places he had to go within himself to create this record. "DUSK to DAWN came from things I felt I was running from," he explains. "Escapism is a core theme this project explores, through past relationships, not wanting to go back to where you started, and even how you see yourself in the mirror. The only way I could explore this theme and make it authentic was to be vulnerable more than I ever have before. I found that it empowered me, and that inspired DUSK to DAWN."
"It represents the Dark and Light sides of my personality. My dad always reminds me to never get too high or too low. But I think with all the madness in the industry and the pressure many artists feel, the only way to get you through it all is to be truthful in the music."
I am speaking from real emotion that has built up over a period of years. It introduces who Corben is: The man behind the mask of Boslen.
Highlights abound throughout this turbulent, evocative affair: From the two smoldering, heated bookends that give the album its name (opener "DUSK" and closer "DAWN"), to feverish moments like the dynamic "ASHES," "VULTURES," and "NIGHTFALL," and moodier, cathartic tracks like "HAVE YOU," "DENY," and "TRIP." From end to end, DUSK to DAWN keeps its audience guessing, compelled to keep listening as we embark on this journey into Boslen's soul.
"My favorite is 'DAWN', the outro," he tells Atwood Magazine. "I think it best encapsulates the story of DUSK to DAWN in one song. From the steady intro of the guitar, to the grand beat switch falling into the madness all over again. As a lyrically forward artist, Boslen cites a few of his favorite lines: "We the new era… praise us till we powder," "Lips like snakes," and "I've seen our graves from the start."
I clouded up your judgement and what's left of it
I burnt the bridges that we will built from the seas of bliss (Oh oh)
Yeah, lord if you take her how am I to tell her that I'm sorry
I'll never let myself be treasured from the past me
Oh yeah, I know (Yeah)
Soon as I did you wrong, we were in different lights
I know you're losing sight of this, oh oh
Soon as I had to run, you had to a pick side
I know I made you die for this, oh oh
Oh, you gon' meet your maker
Oh, tell me the truth from the lies and pride
Oh, why'd you havе to take her
Oh, tell mе the truth from the lies and pride
Oh, you gon' meet your maker (Yeah)
I fall back too many times
This the new dawn my people
Word up to God for evil
Straight from the cloth, we lethal
Fucked up my jaw, I'm dieseled
Pass me the cup with more liquor
Ride till its dusk, then re-trigger
Night after night, we pop with her
Bitch acting right, then I tip her
Louder, living on the run
I don't give a fuck 'bout power
Us are from, shackles slaved down to our trousers
Look what we've become
Conquered everything for ours
We the new era
Praise us till we powder
---
From moments of radiant pride to those of humble surrender, DUSK to DAWN hits hard. At the center of this self-reflective soundtrack stands one artist – self-aware, resolute, vulnerable, and here to share himself with the world.
"I hope [listeners] take some inspiration from it," Boslen shares. "I hope they feel like they aren't alone. In my past there were many times I felt no one understood what I was going through and Kid Cudi really resonated with me. I just hope to give back to these kids and inspire them to be themselves. I have learned from creating this album that nothing will ever be perfect, the imperfections are what make it you."
Experience the full record via our below stream, and peek inside Boslen's DUSK to DAWN EP with Atwood Magazine as the artist goes track-by-track through the music and lyrics of his debut album!
— —
Stream: 'DUSK to DAWN' – Boslen
:: Inside DUSK to DAWN ::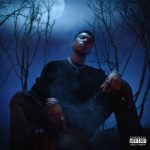 — —
"DUSK"
"On 'DUSK,' I'm admitting, 'If it's time for me to say I lost it/Just know I tried/I'll keep that to my casket.' Those are the very first words on the album. So, basically, what I'm saying is, 'OK, if we're about to really do this, just know I gave it my all.' If you love it or if you hate it, this is it, no matter what. It's kind of like shooting myself before it begins, in a way!"
"VULTURES"
"The reason why I wanted to put 'VULTURES' second is it taps into the elephant in the room, which is the bloodsuckers in the music industry. I have artists reaching out to me every day for advice, and they're getting contacted by these bloodsuckers. When you're so new in the industry, and you don't have a manager or any guidance, it's going to be very easy for you to get lost in it, or you could fuck up your entire career by signing one messed-up contract. So, I wanted to throw that to the universe right off the bat, and get that out of the way before we dive into who Corben is."
"FORSAKEN" (feat. Vory)
"More than anything, the theme of this project is escapism. This song cuts like a dagger into that feeling of seeing the gravesite from the start—you know what's about to happen, but you don't really want to face it yet. And when that distortion hits at the end, that's when all the emotions let loose. That's my voice making the guitar sound. Kanye used to do that, so we tried it out."
"HAVE YOU"
"I grew up with three sisters and a mother that were very strong individuals in my life, and they shaped the man I am today. So, with this song, I really wanted to give back to them. It's not so specifically for all females in general; it kind of stays in the pocket of this album by being about one specific female. But that female doesn't have a name—she's kind of like a figurative being that I just pull inspiration from."
"DENY" (feat. Tyla Yaweh)
"My sisters loved Marianas Trench, Sum 41, blink-182—they were obsessed with that type of music. And I had never tried that vibe ever before. The project was finished with 11 songs; everything was done. But at one of our last sessions, my executive producer, Oz [aka Ozcan Sayin, better known as justsayin], played a sample of that guitar from [producer] Stoopid Lou and it didn't hit me. This song builds off the idea of escapism again, and the idea of denying something that you once thought was good for you. But it doesn't have to specifically be for a relationship—it can be for drugs; it can be for friendships."
"TRIP"
"Everything on this project is pretty heavy, and I just wanted something that you can play in the car and roll with it. It's literally telling you 'don't trip'—don't worry about the small things. But right when I started getting into the second verse of the song, that's when we started having the idea of making the story twist."
"NIGHTFALL" (feat. Dro Kenji)
"When I was creating 'Nightfall,' I just wanted a high energy—just a joyride of craziness. But near the end, I'm tapping into the theme of loyalty again."
"QUARTZ" (feat. Charmaine)
"'QUARTZ,' to me, is like a Tasmanian devil, you know? It's about bravado, sex, drugs, and just being a ruthless young man and letting your full inner ignorance come out, because that's the purest form of confidence in a man. 2Pac was really able to do that, and I think A$AP Rocky does that a lot, too. But I always wanted a female artist on this project, and I was thinking of a Savannah Ré or a Jessie Reyez—I wanted a singer. But when we were creating the song, justsayin was like, 'What if Charmaine hopped on this?' When we got it back, we immediately thought of [Nicki Minaj on Kanye West's] 'Monster.'"
"NOTE TO THE CITY (INTERLUDE)" (feat. Rascalz)
"Trying my best to just give back to Vancouver and shine some light on the city, because I feel like there's so many kids just like me, and so much culture here. When we made the song, I was originally writing it about a female—I was thinking of a woman in the city just living on her own, maybe like a prostitute who has the hardest of hard lives. But justsayin and I were brainstorming, and he was like, 'What if you made that about Vancouver?' So, I looked up 'Vancouver hip-hop' on YouTube and Rascalz popped up, and I was like, 'Who the hell are these guys?' And then I just kept diving deeper and deeper and became obsessed with their story. I felt like they were the true trailblazers of Vancouver, so I wanted to pay tribute."
"MY WAYS"
"This is just about being OK with being stuck in your own madness…but on, like, a light side."
"ASHES"
"This is one of my favorites. It's just got so much grunge and grime. When I was making it, I thought of, like, headlining Rolling Loud. This song is just like a 'fuck you,' just a slap in the fucking face to all the naysayers."
"DAWN"
"'DAWN' is one of the most important songs that I've made in my entire life. There are so many genres we tap into on this project, but the pure feeling I want people to feel is in this song. When I made this project, I was coming out of a relationship of five years and it ended really bad. I never had my closure, so I made this song probably three months after that. We knew we wanted it to be the outro. The number one thing we really wanted was to end this album on a high—like, if you watch a movie that ends on a cliffhanger, you're itching to see what's next."
— —
— — — —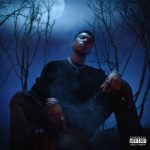 ?  © Cameron Corrado
:: Stream Boslen ::