Chicago's Slow Pulp wade through trauma with an unmistakable lightness and poetic simplicity on "Track"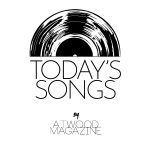 Stream: "Track" – Slow Pulp
[soundcloud url="https://api.soundcloud.com/tracks/854827441″ params="color=ff5500&auto_play=true&visual=true&hide_related=false&show_comments=true&show_user=true&show_reposts=false" width="100%" height="300″ iframe="true" /]




---
Despite hardships and setbacks, alt-indie four piece Slow Pulp brought some brightness to 2020 in the form of their debut full-length record, Moveys. Based in Chicago via Madison, WI, Slow Pulp is a band rooted in close friendship. Yet, due to unforeseen circumstances, they largely completed Moveys from afar during quarantine. The making of Moveys was not quite what Slow Pulp expected, yet its ten songs wade through trauma with an unmistakeable lightness—and a wide array of sounds. A standout amongst the bright-light of Moveys is the aptly titled "Track."
You wait for a spot on the track again,
You're painted like an old pearl strand,
Feeling old ways,
Call it gone days
After an impossibly fun yet slightly misleading 808-laden intro, "Track" hooks you with a fuzzy guitar riff—the kind that can easily soundtrack an autumn walk or a late night drive and gets stuck in your head long after it's over. From an album lasting only 26 minutes, "Track" is refreshingly brief yet still packed with meaning, with Massey's vocals adding a conversational lightness.
And I love the crossing lines on your face,
Hope you feel the same,
You're a nice day,
A forgotten place
Lyrically, "Track" is both simplistic and poetic, permeated with matter-of-fact realizations and hopeful intentions. Towards the end, there's a moment when the music slows and fades, leaving Massey to sing over soft acoustic strums: "a lot has changed / always / so much has stayed." It almost echoes a journal entry or a quickly typed segment of an iPhone note; a simple moment of taking stock of the world that makes "Track" stand out on Moveys. The song fades out with its chorus, layered over an instrumental build before disappearing into static.
I will recall your name,
I see you in my face,
Love you always,
Love you always,
Love you always
In the face of a year where "a lot has changed, but so much has stayed," Slow Pulp created a beautiful record – "Track" included – that when listened to openly, begins to sound like home.
— —
Stream: "Track" – Slow Pulp
— — — —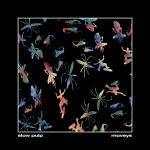 ? © 2020
:: Today's Song(s) ::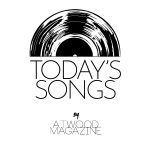 :: Slow Pulp ::