Singer Ryan O'Neal aka Sleeping at Last discusses Enneagram types, part of his 'Atlas II' series – from his initial skepticism about personality types to the self-realizations they uncovered.
— —
Ryan O'Neal, who performs under the moniker "Sleeping at Last," is seated among acquaintances of acquaintances in this New Mexico hotel's conference room, discussing the enneagram's nine different personality types.
According to O'Neal, he's always been "closely skeptical" of personality typologies because they "give people permission not to grow" once they find a "sense of belonging" with their personality type's flaws. But because a friend introduced him to enneagrams, he withheld his doubt. Those few hours of conversation echoed in his mind for years as he began noticing "little gifts and strengths" in himself and those he loved.
"All of a sudden it just became this really beautiful tool in my marriage and this really beautiful vocabulary for who I am and why I do what I do, kind of the shadows of who I am and the ways in which I can hopefully grow and improve," he reflects. "It kind of became the opposite of everything I had probably unfairly tossed into my disbelief in any of these typologies."
That realization prompted him to turn the echoing thoughts into music — nine songs for nine personality types.
Songs are where I make sense of everything.
And so O'Neal found himself listening to podcasts with people who identified as each type, reading books and chatting for hours in a random New Mexico hotel's conference room.
O'Neal is a seasoned songwriter, with more than 100 releases. A cover of "I'm Gonna Be (500 Miles)" was featured in Budweiser's 2015 Super Bowl Commercial and his song "Turning Page" was featured on The Twilight Saga: Breaking Dawn – Part 1 Soundtrack. More than 35 of his songs and covers have also been featured on Grey's Anatomy.
O'Neal is also constantly writing — he challenged himself to write three songs every month for a year in his Yearbook album. Then came the Atlas albums. Atlas: Year One, which was completed in 2014, details the origins of the universe and life. 2019 will see the completion of Atlas: Year Two, which includes the enneagram series, captures emotions, senses and "all the stuff we're born with." Yet with each successive release, he worries that every new release could be a "total miss," that his listeners may not understand it — a concern that was amplified while writing the enneagram series.
"If somebody doesn't like a song about something that's just kind of a theme of love or death or whatever else I've written about, that's just more of a preference thing," he says. "But if somebody feels misunderstood by me attempting to understand them, that feels like a pretty big punch in the gut."
---
The hours he spent researching each personality type culminated when his "heart kind of broke for the type." Only then would he write the song, saying that moment proved to himself that he was able to empathize with the personality type enough to capture each type without just writing down research.
"I wanted each of these enneagram songs to not just be a song that includes a definition of a type or that is just written from the perspective of the type about nothing," he says. "They needed to be nine different redemption stories."
For the past year and a half, he's dedicated himself to understanding every personality type aside from his own before carefully crafting a "mood and a palette" for each song. He records snippets of piano melodies and then lets them build into a "scaffolding" of sorts, a structure to lay vocal melodies, lyrics and other instruments upon. The song is mixed and then mastered in the final steps of the production process. Per O'Neal, sometimes songs will make it to his listeners within a week of wrapping up his writing and recording process.
He nixes elaborate PR campaigns and doesn't record demos, saying that hammering out a song for too long loses the "original spark of something" a song carries when its first recorded.
Part of the process of creating is the joy of sharing what you've just created, so I try to do that and release it into the wild as soon as I feel like its ready.
Having worked his way through eight enneagram songs already, O'Neal's past reservations about personality tests and the sense of complacency he thought they could impose on personal growth are gone — instead, he talks about the enneagram and the process of writing these songs as a means of understanding others to help him "love people better." His research for the series' last song "Nine" — his enneagram type — is intertwined with personal experience, including the realization that he's subconsciously dialed down the type 9's capacity to love and empathize.
"I've discounted a lot of who I am over the past giant chunk of my life so I'm kind of working my way through trying to figure out what that means to not do that," he says.
"I also have not let myself properly process or feel some of the difficult moments of my life and in researching the type 9 for this song, it sort of makes me realize that that has all been a part of me turning down the volume of my heart," O'Neal shares. "So even though it's the greatest strength I think of the type 9, I've actually like, in order to protect it or maybe just to have it be easier to not be hurt or not be whatever, I just have kind of turned that volume down."
He's retracing his past now, beginning to understand why huge milestones were huge milestones to him and why even mundane things like Pixar and Disney movies mean so much to him.
It reminds everyone of their childhood but it reminds me of a version of myself that I haven't been and didn't realize I hadn't been in a long time.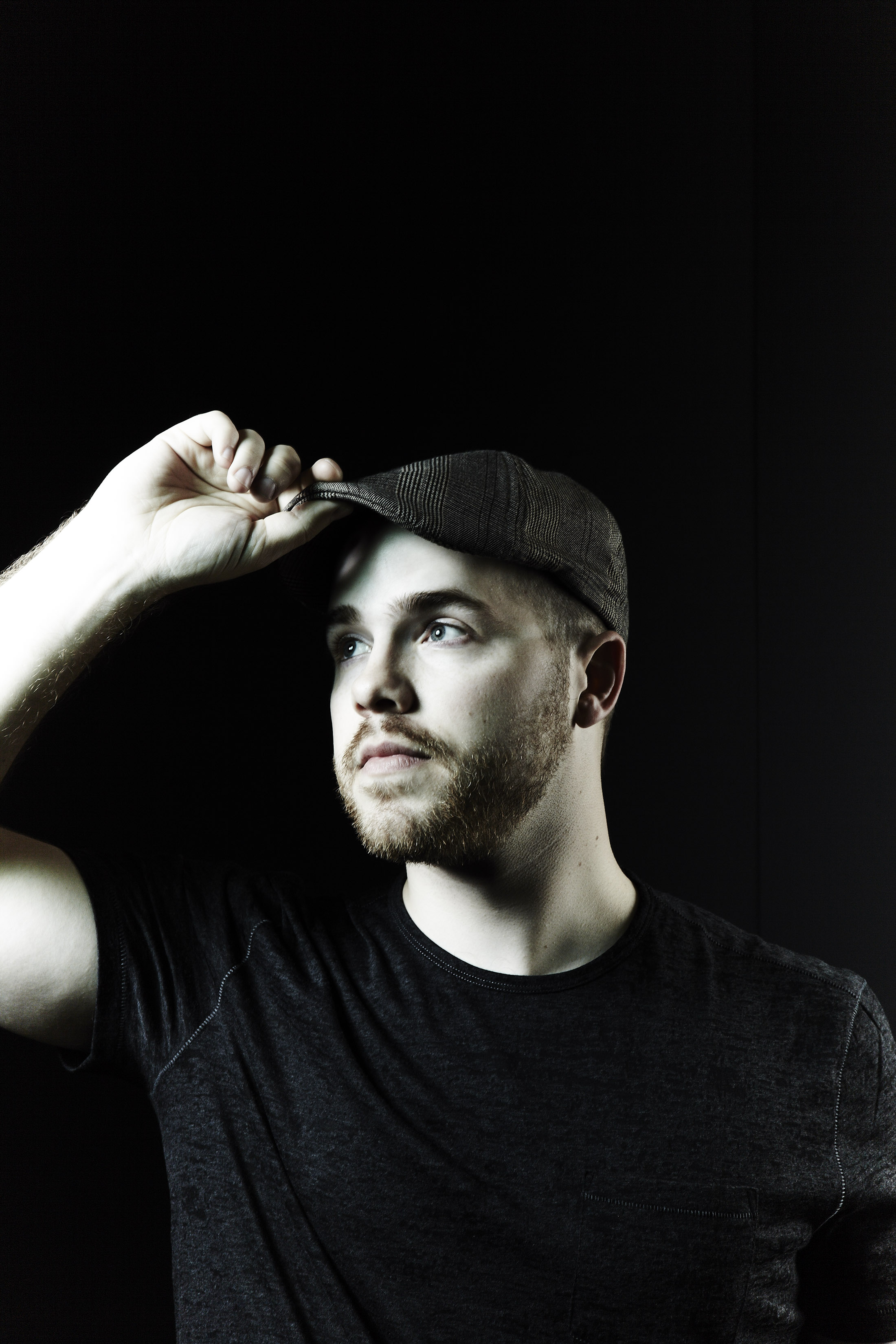 Unable to remember an exact moment that cemented the idea of making songwriting a career, he instead explains there are a "handful" of inspiring moments — like listening to the Disney movie soundtrack that sparked his love of cinematic music and film scores. O'Neal's fell in love with the "super emotional epic music" in his first childhood CD, The Lion King soundtrack. After that first CD, every CD he bought would have a ballad that made the hair on his arms stand up.
He began playing guitar at 13 and began songwriting shortly after because figuring out other people's music bored him. He admits songwriting was probably because he wanted to "look cool" but soon, it was all he'd talk about with his friends.
"When I was 14 or 15, I fell deeply in love with the craft of writing music and just what lyrics are capable of, what music is capable of," he says. "I just knew pretty early on in life that I wanted to devote my life to making music."
---
Following a mentor's advice to say as much as he can in the fewest words possible, O'Neal now likens writing songs to writing in his journal. He shifted to what he described as his "lyric mode," metaphorically describing his decisions, milestones and other important roles in his life like parenting and marriage as rows of dominos.
"As a type 9 who likes to avoid conflict, I think that I am always actively removing my contribution to the dominos," he says. "I'm always kinda like 'If I can push down this feeling … if I can remove some of these dominos, the run will be shorter. I'll be able to kinda keep track of where all of [the dominos] will fall,' which is totally a lie I tell myself."
Per O'Neal, it's "so dumb" to be afraid to add to that metaphorical row of dominoes by expressing his opinions or having the right kinds of fights because doing so creates "so much more conflict" — which is exactly what he was trying to avoid.
O'Neal explains the introspection about his tendency to "turning down the volume" of his heart is even more relevant as a father of two toddlers, where he has "no option to not be a great person and to have your heart not playing a more significant role."
"That's a huge realization for me personally," he says. "It's almost like there's part of me at odds with letting my heart be in the front seat because I've had it in the backseat for so long so there's just — I think it's almost like permission to not fight it anymore."
After finishing the enneagram series, Atlas: Year Two will be completed. The songs in Atlas: Years 1 and 2 have traveled through the creation of the universe and each of our solar system's planets, zeroing in on human life on our planet, including our senses and emotions.
Next, a third Atlas album will explore voluntary human development, in essence, what we make of our emotions, senses and intelligence — it's "what we do with everything we're given … everything that we're capable of as people."
"It kind of tells the story of being a person in this universe," O'Neal says of the trilogy. Sleeping at Last's ninth enneagram song will be released on June 7th.
— —
Ilena Peng is a journalism student at the George Washington University. Catch her on Twitter @ilenapeng and on the web at ilenapeng.wordpress.com
— — — —

? © Sleeping at Last

:: Sleeping at Last ::