Sean McVerry stands still with his poetic, meloncholy single "Sixty six Seventy seven" that leaves you wanting more.
Stream: "Sixty six Seventy seven" – Sean McVerry
[soundcloud url="https://api.soundcloud.com/tracks/763044733?secret_token=s-Dz6ABb2Vl6n" params="color=ff5500&auto_play=true&visual=true&hide_related=false&show_comments=true&show_user=true&show_reposts=false" width="100%" height="300″ iframe="true" /]




---
As humans, we are constantly changing and ever-evolving, however more often than not, it feels as though we're at a standstill. Even when we're growing, we live with the parts of ourselves that stay the same. The parts that we continuously come back to and the parts that often feel like they're holding us back, but sometimes, those are just the parts that make us uniquely, well, us. Sean McVerry captures that unspoken but universal feeling with his almost meditative new single, "Sixty six Seventy seven."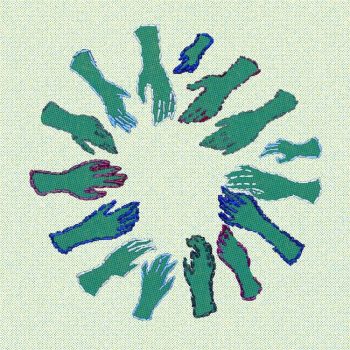 Atwood Magazine is proud to be premiering "Sixty six Seventy seven," Sean McVerry's latest single of 2020 (out July 24, 2020). In his words, "This song is really just a single exhale amidst the sort of manic energy of the full album. It's that totem of depression that's always sitting there on my desk next to my notebooks and coffee cups, it's that cycle of falling in and out of love and returning to the same space. It's the clock on the wall watching you. It's not happy or sad, it just is."
A bellowing guitar lick enters our ears before McVerry's buttery smooth vocal chimes in,
Following hands they spin around
In patterns he now knows so well
Why don't you come and lay down?
Slight quivers in his voice paired with perfectly controlled octave jumps make for a consistent draw that leaves you wanting more, which is a theme for this short, but ever-so-sweet one minute and fourty-four second song. He continues on with the culminating verse,
Back when I thought I could help myself
In between pages I would dwell
I built a tower made of stone
Oh oh oh
You were my own.
"Sixty six Seventy seven" is a perfect example of letting something beautiful just be what it is.
It doesn't force words and melodies in that don't fit, it simply allows itself to be what it is. As McVerry puts it, "'Sixty six Seventy seven' was originally a B-side on the vinyl we made for my song 'Holy Tailor'. I was working on the album and found myself writing songs in pairs, trying to slowly put together the world where the full record would live. I tend to work quickly and have learned to become less precious with ideas, so oftentimes I'll write and record something and put it on the shelf for weeks or months at a time before revisiting it. It was only when I found myself listening to an earlier cut of the album that I felt like it was missing a softer moment, a more inward moment."
Take 1:44 out of your day to revel in the standstill.
— —
Stream: "Sixty six Seventy seven" – Sean McVerry
[soundcloud url="https://api.soundcloud.com/tracks/763044733?secret_token=s-Dz6ABb2Vl6n" params="color=ff5500&auto_play=false&visual=true&hide_related=false&show_comments=true&show_user=true&show_reposts=false" width="100%" height="300″ iframe="true" /]





— — — —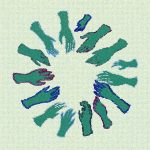 ? © Erica Snyder
art © Rachel Sénéchal
:: Stream Sean McVerry ::
---