"The Adventures of Moon Man & Slim Shady" combines Kid Cudi and Eminem's trademark themes with some fresh cultural commentary, resulting in a memorable dual project.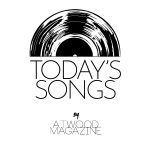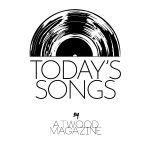 Listen: "The Adventures of Moon Man & Slim Shady" – Kid Cudi, Eminem
---
It's pretty crazy that Eminem and Kid Cudi took this long to make a debut collaboration. They've each been industry heavyweights for a generation, and since their lyrical terrain features plenty of overlap (i.e. they both love talking about drugs and their hallucinatory effects), one might suspect they would have elected to join forces in the studio sooner than this. But better late than never, as they say: "The Adventures of Moon Man & Slim Shady" is here, and the chemistry between the two artists is a marvel to behold.
Off the bat, Kid Cudi acknowledges he's been away for too long (we're closing in on four years since his last LP, which came out in December 2016) but he's fired up and ready to make up for lost time. "Yeah, it's been a minute, but I'm back in it," he declares. "I got a little trippy, then I transitioned."
You can say that again. The new single blissfully recreates the sort of trippy landscape Cudi became known for crafting in his early days, starting with 2009's Man on the Moon— the debut album that generated the nickname which, judging by the name of this recent release, he still relishes in 2020. Assisting him in that cause is his longtime friend and creative partner Dot Da Genius who delivered the beats for some of Cudi's earliest standout tracks (most notably his commercial debut, "Day 'n Nite"). Da Genius does his comrade justice once more on this ominous, well-crafted beat, on which the Cleveland rapper further documents the enduring prowess of his elusive Moon Man persona ("Running 'round the world and we ain't packed… Carry on, smoke strong, got your mama down with it").
Slightly before the midway point of the track, Cudi steps aside and allows Eminem to enter the scene with one of his finest and most enjoyable verses in recent memory. It's nimble but not overwhelmingly fast, which is a good thing: 2013's "Rap God" will always be an incredible track, but his rap-rap-rap-as-fast-as-you-can approach has been spread a little thin over the ensuing seven years. Slowing down a tad makes his bars more communicable and fits him in better with the tone of the track.
While he generally raps more about his personal life than about the world around him, this new track winds up being a notable exception. Nearly twenty years after he warned fans about the dangers of receiving "an Anthrax napkin inside a package wrapped in Saran Wrap wrapping," Eminem is once again alerting us of diseases on the loose. Concerning those renegades who "don't wanna wear a mask and are just scoffin'… now I'm in a fuckin' casket from you coughin.'" More topicality comes in his acknowledgment of the recent wave of activism across America: "Praise to George Floyd and Ahmaud Arbery. How the fuck is it that so many cops are dirty?"
At a time when many rap fans are dismissing the nearly-50-year-old MC as washed up– and when some, namely Machine Gun Kelly, have directed more acute criticisms– Eminem uses this track to reassert his dominance as an MC. "I lost my spot? Y'all got Alzheim" he retorts. "I'm the king of rap– their words, not mine." Mr. Shady does his part to back up the boasts on this track; although his career-wide collection of double entendres is a mixture of clever and corny, the ones on this Kid Cudi-collab help to improve his overall track record. That much is most achieved when he advises his followers to choose their friends carefully, on the grounds that: "The real ones never stray. It's sort of like Medusa, that's how you stay ahead of snakes." (Get it?!)
In the end, seeing two of hip-hop's longtime central figures playing off of each other with such ease is more than enough to make this a commendable track. "The Adventures of Moon Man and Slim Shady" leaves fans wanting more– and well is it for them that Cudi closes out the track by promising that "the trilogy continues…."
— —
Listen: "The Adventures of Moon Man & Slim Shady" – Kid Cudi, Eminem
— —
? © 2020
:: Today's Song(s) ::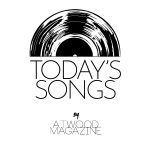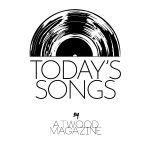 :: Stream Kid Cudi ::
:: Stream Eminem ::