A bold indie pop record grounding the ethereal in the real, Cults' new album 'Host' is a beautifully enchanting, intimate, and impassioned indulgence.
for fans of CHVRCHES, Tennis, Best Coast, Surfer Blood
Stream: "Spit You Out" – Cults
---
First we had to learn how to play, and second we had to learn how to suffer.
New York duo Cults most definitely dwell in intimate depths on their fourth studio album, and the result is as enchanting as it is utterly hypnotic. A bold indie pop record grounding the ethereal in the real, Host is a beautifully electric and impassioned indulgence.
No risk, no believing or leading
I can't exhale to breathing
In a crowded room filled with emptiness
I'm hungry but somehow I still feel refreshed
I could walk in circles for miles
Heartbeat acc— Heartbeat acc— Heartbeat accelerating
And remember I'm always second best
But I couldn't wait for that weight on my chest
– "No Risk," Cults
"I guess it's always a new chapter with a new record; we definitely did try to be bold," Cults says right off the bat. "We talked a lot about kind of swinging for the fences with this one. We basically wanted to get as weird as we could."
The pairing of multi-instrumentalist/singer Madeline Follin and multi-instrumentalist Brian Oblivion, Cults have been dazzling audiences for the past decade with their signature blend of the raw and the polished. They burst onto the scene with lo-fi finesse in 2011's raucous self-titled debut, a record that spawned multiple hits like "Go Outside" and "You Know What I Mean," and set the band down a path of national tours and more.
"We will love that record forever, but we are always so blown away when it comes on because we had absolutely no idea no idea what we were doing when we made it," the band says of that first album. "We both had never been in a serious band before and had definitely never written a song. That seems to be a big part of the record's charm: It's pure enthusiasm. Now we kind of get it, and we're challenging ourselves to dig deeper. Our roles have also become much more fluid, as we've learned to arrange and play different instruments over the years."
Follin and Oblivion describe their fourth album, Host, as definitive new chapter in the band's decade-long history.
Released September 18 via Mike Sniper's Sinderlyn Records (sister label to Captured Tracks and part of the Omnian Music Group), Host is a product of pain and recovery, insecurity and self-discovery; it's the product of a journey the pair had to embark on, emotionally and mentally, and the through that experience they were able to deliver this dynamic effort that so seamlessly balances the charming with the poignant, the personal with the universal.
"First we had to learn how to play, and second we had to learn how to suffer," the band says, only half joking. "Maybe those two kind of go together. One obviously different element of this record is that Madeline wrote half of it, full stop. Drums, bass, keyboards – you name it. The idea [for the album title] came from a song – that's usually how it works for us. We wrote "Spit You Out" very early on in the process and talked after about how it related to our lives in the moment. I guess the significance is feeling overwhelmed and trying to rip away the elements of your life that are bleeding you dry. Whether that's a relationship with drugs, with toxic people, with past resentments or any number of other things. It's a kind of rebirth story."
Host's lead single, "Spit You Out" is a turbulent and temperamental introduction to a record that so effortlessly embeds its music with potent emotion. The rather experimental pop-adjacent song is at once reminiscent of Radiohead and FKA twigs, with haunting vocals and big bass lines driving the track forward and a stirring, intense soundscape setting an otherworldly vibe. "[It's] kind of central to the lyrical thesis of the record," the band add. "We were going for kind of an industrial Esquivel vibe."
Preceding "Spit You Out" in the album's track list are two equally mystifying and immersive songs that each tap a different part of Cults' expansive artistry. First, the captivating opening track "Trials" sets the tone for the record to come with an overwhelmingly dreamy seduction. "This was one of the first songs that Madeline brought to the table," Oblivion tells Atwood Magazine. "We were kind of stuck at the time. We had around eleven songs, and we were thinking, "I guess this is a record." Some of them were just a slog, though. Madeline came out of the blue and said, "Well I've got some other stuff I've been working on." She played us this track first and I remember being simultaneously so excited and so angry we hadn't heard it sooner! It's one of our favorite songs we've ever done."
I met a stranger in your skin with the same eyes
I know you…
With words, he had a way just like you too
Where'd you go? I know you…
Even when I'm sleeping
Even when I dream at night
You come to me
Turning down the light
'Til you're the only thing I see
---
Following "Trials" is the soulful "8th Avenue," a groovy slow-burn track that sinks into the beat like its life depends on it. The band cite that and another track, "Working It Over," as two of their favorites on the album: "We pride ourselves on trying to create little worlds in our songs. Like if it's a song about 8th Avenue, it's gonna sound neon and sleazy. If it's a song about the end of the world, it's going to sound like you're hearing it from space. We're really visual like that."
Cults have always been excellent melody makers, and Host is a true wellspring of compelling refrains and head-turning phrasings. "8th Avenue" showcases this focus, as does the feverish "A Low," an early highlight and easily one of the record's finest, most memorable moments.
"I think we're finally learning that melody is all that matters really," Cults say. "You can put a slick key change or chord substitution in, but if it doesn't serve the melody you're just kind of showing off and ultimately hurting the song. So many of our favorite records are just one or two chords. That said, we did do a ton of weird dorky muso stuff on this record! We just tried to work it in ways that feel natural."
In fact, if anything can be said of this album with unabating confidence, it is that Host flows naturally and organically from start to finish. Even the more extreme moments like Cults' intense, propulsive single "No Risk" (an easy album favorite) and the inundating, more experimental number "Shoulders to My Feet" just seem to make sense here; the pair have successfully crafted an environment that welcomes sonic exploration and musical creativity.
As strong as it starts, Host ends on an even higher, sweeter note. "Monolithic" concludes the record in a wash of warm strings, guitars, and synths as Follin, hot on the mic, basks in the lush reverie of understanding and appreciation. A sort of happy ending to an album that tends to embrace the darker spaces, "Monolithic" leaves us at the close feeling refreshed and restored – just as Cults felt in bringing this record of rebirth to life. "It's about giving in, and getting outside yourself even if you aren't sure what the outcome will be in the end. After a record of pain and self doubt, it's a jump into the abyss," the duo share.
Call it a mix-up
Call it unsympathetic
Through all of the hiccups
Well, all of it felt poetic
I'd lost my rhythm
Couldn't remember my name
Call but no pickup
You were the buzz in my brain
A strong magnetic field
Monolithic in its feel
It's a strong magnetic field
In its feel
– "Monolithic," Cults
---
For Cults, the most exciting aspect of having this new music out in the world is the prospect of playing it live. "That's when you really feel the relationship you're trying to form," the band says. "Music is all about connection. It sounds corny, but it's true. We want people to listen to our music and know there's someone out there they can relate to. That's what saved our lives in middle school and still saves us today. Maybe today more than ever.
We want people to listen to our music and know there's someone out there they can relate to. That's what saved our lives in middle school and still saves us today.
Charming, poignant, and unapologetically vulnerable, Host is a strong return full of its own distinct character and musical flavor. Cults hit new peaks throughout this twelve-track journey that refuses to sit still. Dreamy and soaring, these songs are mature and intoxicatingly catchy – a mixture that is sure to make Host an instant favorite for longtime Cults fans and new listeners alike. Experience the full record via our below stream, and peek inside Cults' Host with Atwood Magazine as the band go track-by-track through the music and lyrics of their fourth album!
Host is out now on Sinderlyn Records.
Stream: 'Host' – Cults
:: Inside Host ::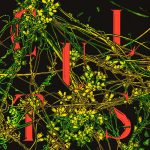 — —
Trials
Focuses on the power that addictions and harmful ideologies have to transform. The chorus walks a tightrope between a metaphor for gaslighting and a despairing worry about the person you still hold out hope for.
8th Ave
A song we wrote a long time ago at our old studio on Eight Avenue across from Port Authority. Its an area with a well documented history of exploitation and corruption, but freedom and acceptance as well. Sonically it sounded like what we saw out the window and the lyrics flowed from there.
Spit You Out
This the first song we wrote for this record, trying on some of our more left field influences from the exotica sounds of Esquivel to Nine Inch Nails style heaviness. It focuses on parasitic relationships and breaking away from toxic patterns of interaction. We never imagined it would relate to a worldwide pandemic.
A Low
One of the few romaniticish songs on the record. It starts with a kind of greek chorus, setting the scene for the narrator to step in. From there the song tries to explain how transformative relationships can be even in the deepest depression, and even when the other party isn't aware.
Honest Love
A quick tune that harks back to our first show at the Mercury Lounge. It draws on the metaphor that the fear of unpreparedness to perform a show shares with feeling unprepared to form a new connection. It also explores the vulnerability that comes with singing a personal song to strangers and how that relates to having intimacy with a new person.
Working It Over
This is our power ballad and end of side A of the record. The song  centers on the importance of holding close to personal support systems and fighting against escapism in the face of hopelessness. It's a reminder that the past is not greater than the present, and the future is unknowable. You're probably not going to live in space, so we have to work together to deal with the problems of right now if we want to find satisfaction.
A Purgatory
Cutting the strings on a manipulative relationship and exiting the purgatory that could have continued without action.
Masquerading
Impostor Syndrome is the name of the game here. There's a particular fear you experience every time you hear your words and songs anywhere in public that fear of inadequacy haunts every new effort. Masquerading is a kind of acceptance that you'll always have to play different roles as this will likely never go away.
No Risk
Antithetical to the title, the song is all about the benefits of taking risks, and how difficult that can be as a woman when being constantly told in both transparent and subliminal ways that you're "second best" or not worthy of the same voice. The song transforms the title from a place of complacency to a challenge to empower yourself.
Like I Do
The song starts with a boast "Can't nobody sleep like I do", and gradually transforms into a song about self destructively sweeping your problems off to side so you can keep moving forward.
Shoulders to My Feet
Touches on the difficulty of fending off intrusive thoughts of the past or fears of the future that get in the way of pursuing something positive.
Monolithic
A kind of happy ending. Its about giving in, and getting outside yourself even if you aren't sure what the outcome will be in the end. After a record of pain and self doubt, its a jump into the abyss.
— —
— — — —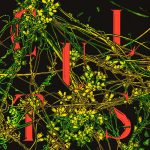 ? © Maxwell Kamins
:: Stream Cults ::
---