This Pride Month, Atwood Magazine has invited artists to participate in a series of short essays in observance and celebration of the month's significance. Today's submission comes from Los Angeles-based singer/songwriter McCall Kimball (AKA McCall). A longtime Atwood Magazine artist to watch and 2x Editor's Pick, McCall is set to release her highly anticipated debut album, …to be a dream…, on July 15.
She recently released the single and self-directed video, "Perfect Timing," which finds her "accepting a relationship coming to its natural end as it transforms into an explosive, pop-filled sigh of relief." Though bittersweet, this conclusion is ultimately peaceful and joyous, allowing both people to leave as whole people rather than parts of themselves.
In her essay, McCall discusses "corporate pride" – what she describes as the rainbow-washing of products from major corporations trying to sell the LGBT community's identity back to us, instead of actively providing resources to disenfranchised members of our community. It's time to reallocate funds.
"Corporate Pride: Selling Our Identity Back to Us"
an essay by McCall Kimball
•• ••
How did we go from the Stonewall riots, to "don't ask, don't tell," to almost every mainstream corporation using "yas queen!" in their social media posts in "celebration" of Pride?
Pride Month is upon us, and with it comes the rainbow-washing of products from major corporations and the memes about the rainbow-washing of products from major corporations.
Rainbow logos, appropriated language printed on cheap t-shirts, and mugs sporting the faces of iconic activists are some of the first things that come to mind when I imagine myself walking down a major retail outlet aisle in June. Postmates just ran its campaign for "bottom-friendly" menus which is…cool, I guess. While it felt progressive to seventeen year old me in 2015, the way these companies reduce LGBT history into trinkets in an attempt to sell our identity back to us gets more tiring every year.
So how did we go from the Stonewall riots, to "don't ask, don't tell," to almost every mainstream corporation using "yas queen!" in their social media posts in "celebration" of Pride? The answer is disappointingly obvious: Profit.
The discussions around Prop 8 (a 2008 ballot proposition that would ban same-sex marriage in California) are perhaps the clearest examples of this. As Laurence Pedroni writes in his article Selling Queer Rights: The Commodification of Queer Rights Activism:
"One hundred businesses — including Apple, Groupon, Facebook, and Google — signed onto this brief, arguing that Proposition 8 would hurt their businesses. In their brief, these businesses had three central arguments: Prop 8 was an affront to their commitment to fair treatment; Prop 8 impeded productive business; and, invalidating DOMA would not address the harms of Prop 8. The businesses' second argument is that "recognizing the rights of same-sex couples to marry is more than just a constitutional issue. It is a business imperative" (Hollingsworth v. Perry, 2013, p. 16). What these businesses are arguing is that the marriage rights of queer people effect their bottom line and that is a large part of why they are concerned."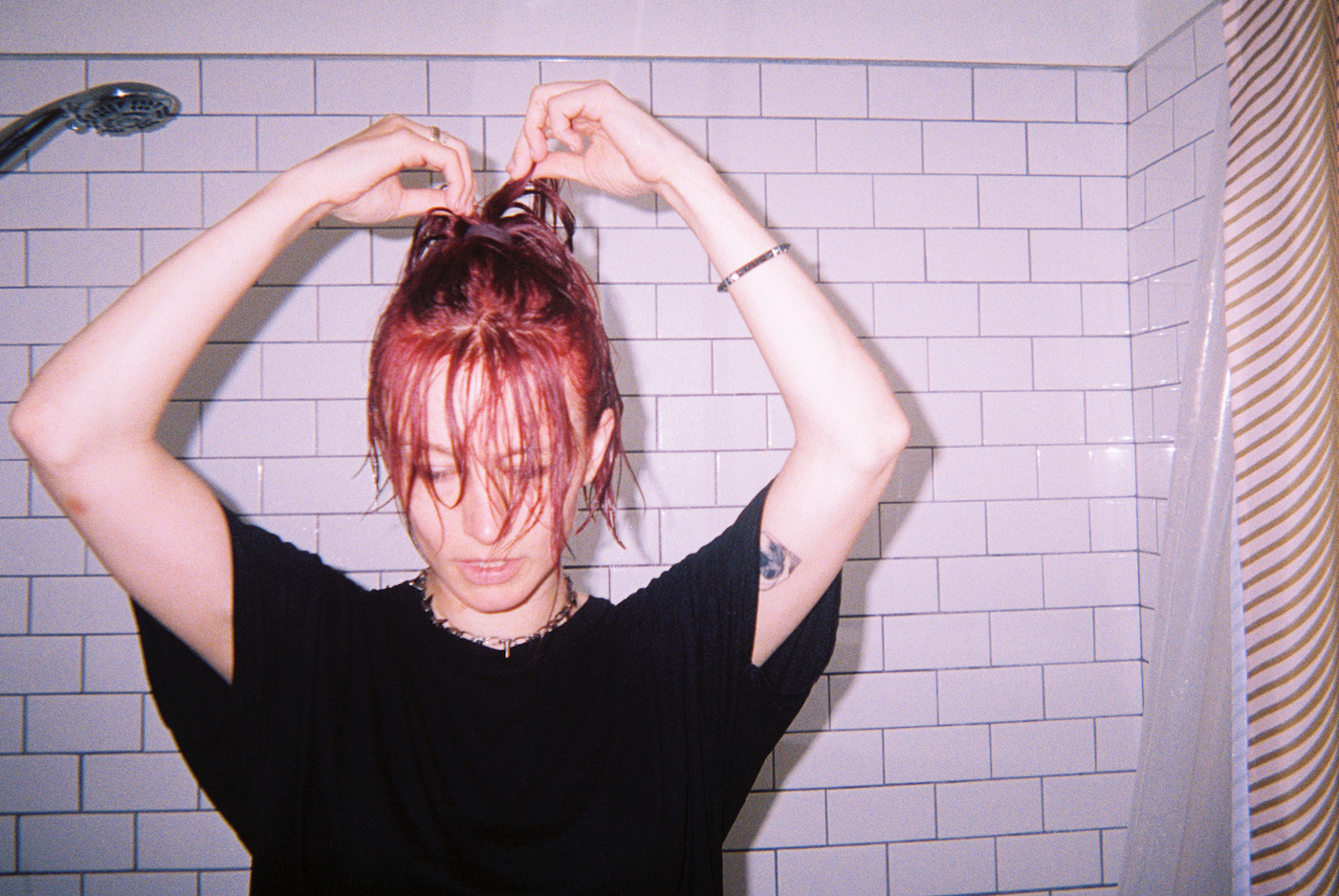 As the queer community continued to expand socially and economically throughout the early 2000s, it became clear that supporting legislation that limited gay rights was not in these companies' best interest. What they are doing, instead, as Pedroni puts it, "is [supporting] the sections of the queer population that already have social capital – white, gay, cis men and women – over those who are already oppressed in society."
This marketing strategy is not new or unique to our current times, however. Queerness and gender subversion are deemed "trends" by the mainstream media, and, like most trends, have been cycled in and out of popular culture over the last century. We first begin to see more mainstream androgynous apparel in the 1920s and 1930s alongside lesbian lyrics in songs like, "B.D. Woman's Blues" by Lucille Bogan and "Prove It on Me" by Ma Rainey. The first lesbian bar, Mona's, was opened in San Francisco in 1932 and hosted acts such as Gladys Bentley, an openly lesbian, cross-dressing singer who often performed with lines of drag queens behind her. Then we enter the McCarthy Era and this culture is driven underground once more. Bentley herself was socially pressured into hiding her identity, ultimately marrying and claiming she had cured her homosexuality by taking female hormones… :')
The gay rights movements of the '60s and '70s are integral references in any discourse around LGBTQ identity currently, but the culture has been divided in retrospect when it comes to the topic of visibility-as-activism.
Organizations like Queer Nation saught to end the blatant homophobia they were seeing across all forms of media and marketing. While they were incredibly successful at organizing protests aimed to "end cultural homophobia," they're activism revolved heavily around the unique style of their participants and designers. Rosemary Hennesey argues against this version of activism in her essay Queer Visibility in Commodity Culture, saying "If the aim of…visibility action is to make the pleasures of consumption available to the gays too and to commodify queer identity as 'the most stylish of the many attitudes on sale at the mall,' then inclusion seems to be precisely the point." Although we see the first major shift in companies willingness to acknowledge that the LGBT community exists in the early '90s, there was (and still is) a large gap between representation of white, cis gay men and the rest of the community. Hennesey goes on to detail this gap as she saw it in the late '80s and early '90s, writing:
"Levi's gives health insurance benefits to unmarried domestic partners of their employees, has created a positive environment for employees who test HIV+, and has created a supportive Lesbian and Gay Employees Association. But [gay and straight] Levi's workers in the sweatshops of Saipan who live in cramped and crowded barracks and earn as little as $2.15 an hour remain largely invisible…Redressing gay invisibility by promoting images of seamlessly middle-class gay consumer…blots from view lesbians, gays, and queers who are manual workers, sex workers, unemployed and imprisoned. About a quarter to half a million homosexual and bisexual youths are thrown out of their homes and subjected to prostitution and violence in the streets."
All of this is not to say that visibility and representation are not hugely important factors in the continuing fight for gay rights. For a safe environment for the LGBT community to exist, there needs to be a large amount of representation, such as through a nonbinary flag, that humanizes the stories of queer people in a way that effectively tears down the views of homophobic adversaries.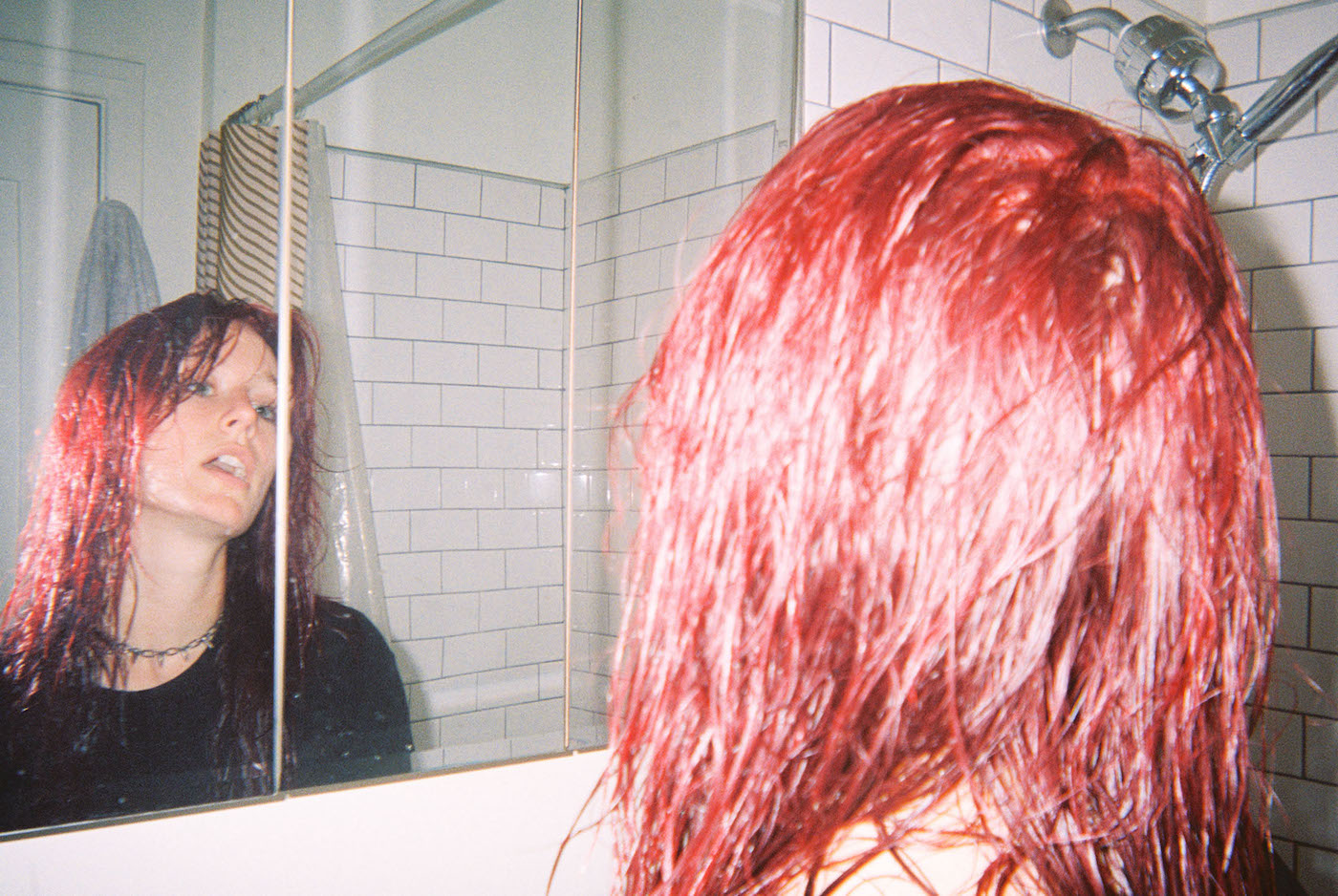 But the mass production of cheap Pride products using severely underpaid labor is far more rampant today than it was almost thirty years ago, when Hennessy's article was published, and shouldn't go unspoken.
Oftentimes, these product designs and marketing campaigns are not led by or benefitting members of the LGBT community at all. They are merely a way for these companies to say "Hey gay people! We're not homophobic – we'll take your money too!" In this era of late-stage capitalism that we've entered into, individualism and "fashioned identity" (Hennessy) are deemed of paramount importance. Sadly, this leaves invisible the sections of the LGBT community that cannot participate in consumer culture, that are sitting in the factories, mass producing the pride flags we hang from our windows. Overthrowing capitalism is a big ask of a single community, obviously, and there is no ethical consumption under capitalism. I'm writing this article on a computer made by the same demographic of people I mentioned above.
I am simply proposing that perhaps this version of corporate Pride that mainly celebrates the rights of (mostly white and cis) queer people to purchase rainbow paraphernalia is not enough if we truly are dedicated to intersectional progress within the LGBT community. Let us, instead, put the expendable income we're lucky enough to have towards organizations that are actively providing resources to disenfranchised members of our community and urge these corporations to do the same. – McCall Kimball
— —
Stream: "Perfect Timing" – McCall
— — — —
? © Haley Minyoung Kreofsky
:: Stream McCall ::