Irish trio The Burma offer a helping hand in their enchanting new single "Sleepers," an uplifting, gentle anthem brimming with charm and radiant, charged energy.
Stream: "Sleepers" – The Burma
---
Something they don't tell you when you're young: Life doesn't get "easier" or "simpler" along the way. The more we grow, the more tools we may have at our disposal, but each year comes with a fresh slew of hills to climb, challenges to overcome, and unexpected hiccups. Make no mistake: The highs are high – but the only way we can truly appreciate the good times is by knowing the bad times, too. Irish trio The Burma offer a helping hand in their enchanting new single "Sleepers," an uplifting, gentle anthem brimming with charm and radiant, charged energy.
Never thought it would be us we called them fools
When we still had time to kill and we were still in school
But the time is getting harder to kill it seems
Try to battle all your demons with broken dreams
Give it to me now
Give it a minute and we'll figure it out
Please don't go and throw it all away
Too many sleepers and you're going south
You only live to fight another day
Atwood Magazine is proud to be premiering the music video for "Sleepers," second single off The Burma's forthcoming debut album Sucker for Stars (set for release later this year). Hailing from Cork, Ireland (and named after the Burma Steps in Cobh, Co. Cork), The Burma consists of Tony O'Donovan (on vocals), Peter Piggott (on guitar), and Cian Doherty (on drums). Since debuting in 2019, the band have made a quick name for themselves through songs that blend catchy melodies with invigorating sounds. Their songs are equal parts dynamic and groovy, and nowhere is this better felt than on their latest release.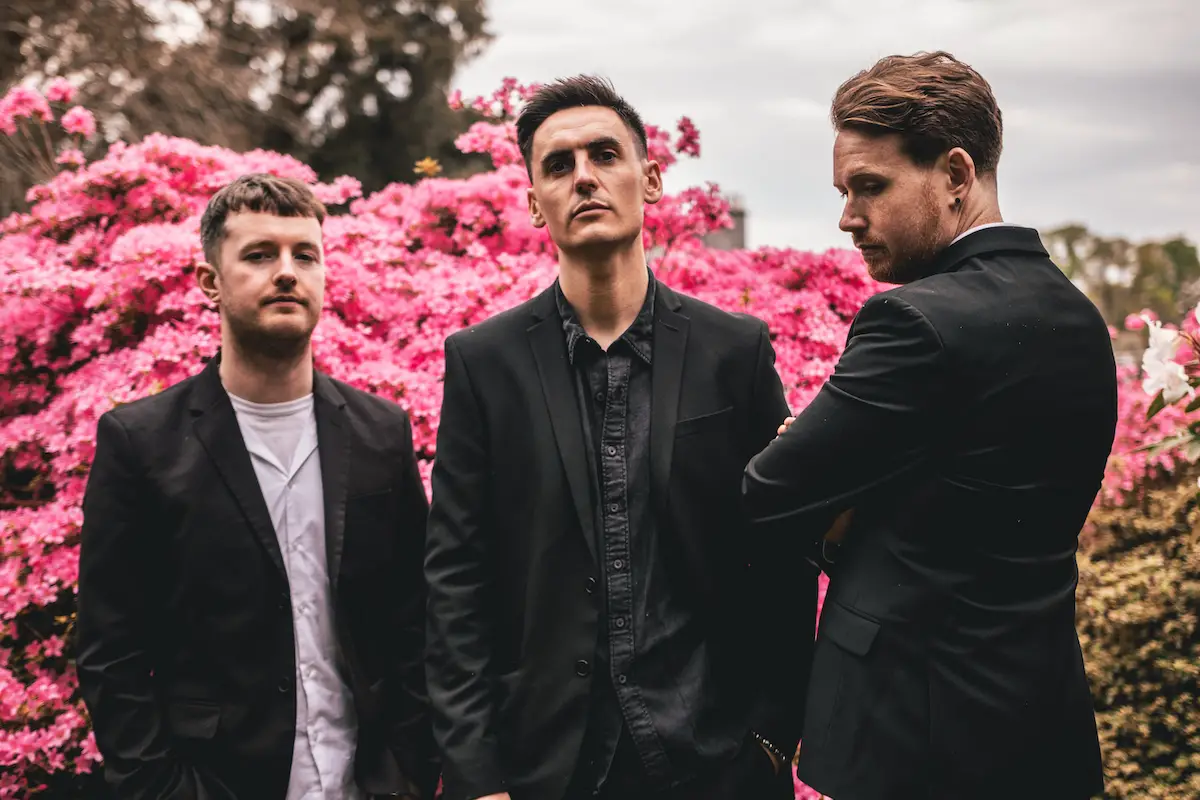 Following April's lead single "Don't Believe Your Dreams"  – which went straight to No.1 in the Irish iTunes single charts, and entered at No.6 in The Homegrown Top 20 in the Official Charts – "Sleepers" sees The Burma facing the harsh realities of life with a cool, calm confidence, some swirling synthesizers, and a steady, driving rock beat. Inspired by the works of The Strokes, Tame Impala, and Daft Punk, "Sleepers" hits the ears with a captivating, cathartic effervescence.
When you walked from the wreckage of the car
Did you think of all your friends who loved you from afar?
Now you're upside down no more highs on the ground
Try to laugh it off but you don't make a sound
"'Sleepers' is one of those rare songs that came together very quickly once we started writing it," the band tell Atwood Magazine. "The lyrics and melody seemed to flow as one and before we knew it, we had a single on our hands. It feels like a song that was just waiting to be written and we were just lucky to get it down when we did. It's probably our favourite track on the album."
The "Sleepers" music video was shot in Cork, Ireland, and gives listeners an inside look at both the band's dynamic as well as a beautiful view of their hometown. "Cork City holds a special place in our hearts," they share. "It's where we all first met as eighteen-year-olds. We spent most of our youth around the city, whether we were playing gigs or just going out at the weekend. It's important for us to represent Cork in our music. We have a song on our new album called 'Magazine Road,' named after a street Cian lived on during his time in college. Having the music video for 'Sleepers' set amongst the Cork City skyline is just another example of us paying homage to a city that reared and nurtured our band.""
That they shot this in their home adds another layer of warmth to an already inspiring tune: Where else do we feel the most comfortable and safe, than in the familiar sanctuary of our home? When things get to be a bit too much, where do we want to be? Or as they sing in "Sleepers," "Where do you go when you try to find an escape? I could show you a place…"
I could show you a place
Just come out of the hole that you've dug down
Deep in the ground
Time to turn this around
The Burma's new single is song of solace and passion: It's the kind of track that revives our weary spirits while adding an extra spring to our step. Watch the "Sleepers" music video exclusively on Atwood Magazine, and stay tuned for more coming very soon from The Burma!
Sucker for Stars is out later this year.
Give it a minute and we'll figure it out
Please don't go and throw it all away
Too many sleepers and you're going south
You only live to fight another day
You're getting sentimental sitting around
And now you're gonna throw it all away
Too many sleepers kid you're going south
You only live to fight another day
— —
Stream: "Sleepers" – The Burma
— — — —
? © Ciara O'Toole
:: Stream The Burma ::
---