2017: The Year BROCKHAMPTON Saturated (Y)Our Ear Drums
— —
Cash don't last, but friends will ride with me…
It's remarkable to think that BROCKHAMPTON sprang through hip-hop's thick topsoil just a year and change ago. Rolling 15 members deep, the self-proclaimed "All American Boy Band" seems to be far less of a traditional rap clique and way more of a Renaissance conglomerate, clumping photographers and sound engineers side by side with pugnacious lyricists. Think of them like Odd Future on artistic steroids, where there's fewer Jaspers and more fashion designers.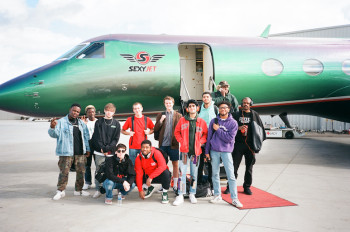 2017 witnessed the Texas natives' sear an imprint on the rhyming industry with their Saturation LPs, a trilogy of albums that took on an approach equal parts ambitious and strategic. The plan was straightforward enough: Overload Spotify, SoundCloud, YouTube, what have you, with so much content that people had no choice but to pay attention; no option but to tune in. In other words, saturate the hip-hop scene. And saturate they did.
With the arrival of the trilogy's final installment in December 2017, I found it fitting to re-explore one of their best younger works, the impressionable intro-track to Saturation II, "GUMMY."
Listen: "GUMMY" – BROCKHAMPTON
---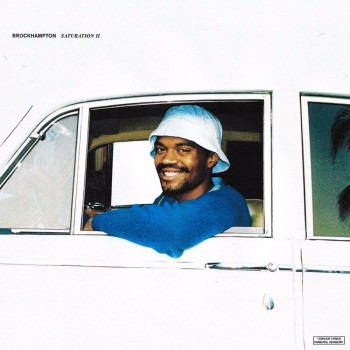 Romil Hemnani, one of six producers for the group, samples an ensemble of chirpy violin orchestration for the opening, making you reach for your iPhone to verify that you are, in fact, listening to BROCKHAMPTON and not Mozart's "Sonata in C major." If the season of spring had a walk-out song, this would take the cake, which makes it that much better when the score is sharply cut short, replaced instead with a tweaked-out Califunk beat and Kevin Abstract's head-turning growl of a verse.
These niggas take me for granted, what would hap' if I vanish?
Bet a hunnid they'd panic, my shooters only speak Spanish
Keep my heart with my dogs, keep my car in the yard
I can't drive it nowhere so I let you niggas take off
Seen the shit that they drop, that shit not instantly hot
I give that instant re-bop, that replay value go off
That make my value go up, I keep that bow in my cup
My niggas rolling, got that going with a thousand to bust
It's the perfect launching point, really. A hot-blooded, unpredictable production switch-up that embodies just how hot-blooded and unpredictable the group is as a whole. As Abstract, the founder of the group, sifts through bars touching on everything from his cynics to his replay value to his Texas come-up, it's made quite clear quite fast that his sound has matured as an emcee. He snarls with an air of confidence that wasn't as rugged and developed in Saturation I. This can be said about Ameer Vahn and Don McLennon's follow up efforts as well. Vahn's dark, deep drawl plays nicely off Mclennon's sleek-talked verse on the societal repressions African Americans must tolerate in the States, even tossing in a poignant line about the shooting of Michael Brown.
I could get shot in my back,
and they'd tell the world that I fought 'em
"We ain't taught 'em nothin' new,
but somehow they been gettin' smarter"
But let's not forget the chorus, perhaps the most profound proponent on this already heavy track. With Abstract adapting a childish squeak – his attempt at sounding like M.I.A., according to Twitter – he coos about the durability of friendships, something the almighty dollar can never buy. The accompanying music video gushes with a DIY charm that is just as characteristic as this anti-materialism message.
Cash don't last, my friends will ride with me
Keep 'em in my bag, we robbed a limousine
When the guns go pow, won't bother us again
I don't wanna do it but they keep on pushing me
Cash don't last, my friends will ride with me
Keep 'em in my bag, we robbed a limousine
When the guns go pow, won't bother us again
I don't wanna do it but they keep on pushing me
Now you should obviously go nip a taste of Saturation III – it's BROCKHAMPTON's freshest material to date. But before you do, definitely revisit "GUMMY." Its bouncy mashing of styles and cadences is a pinnacle stamp in the BROCKHAMPTON discography, and a car-blaring reminder to all that "cash don't last but friends will ride with me."
— — — —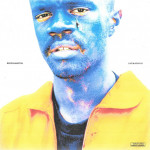 photo © BROCKHAMPTON
:: Stream Brockhampton ::
---