Intimate, vulnerable, and empowering, Finnish artist Jesse Markin's "Hemostasis" off his second LP 'NOIR' is a visceral upheaval reckoning with identity and masculinity.
Stream: "Hemostasis" – Jesse Markin
---
Intimate, emotive, and empowering, Jesse Markin's latest release is a visceral upheaval reckoning with identity and masculinity. A deep dive into the self, the stunningly raw "Hemostasis" is a hauntingly beautiful, tender outpouring of passion, vulnerability, and inner strength. It truly does give listeners pause, inviting us to consider not only the inherent pressures passed onto us by society, but also the social roles we've grown accustomed to, and how they impact our everyday lived experiences – at times preventing us from being our true selves, and at other times helping us to shine brighter than ever.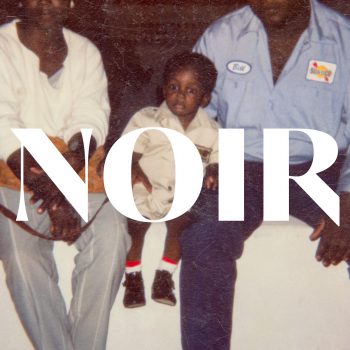 I've been staring at fireflies flying in circles
Time stands still as i'm blowing out circles
Find peace every time i think about my baby
The world been spinning out of control, lately
Same old story where i'm trying to survive
The night is always darkest 'fore the sunrise
My smile won't always tell you how i feel
I'm just like you, trying to find something real
Atwood Magazine is proud to be premiering "Hemostasis," a song that truly does stop our blood in its tracks. The fifth and final single taken off Jesse Markin's forthcoming sophomore LP NOIR (out 11th June 2021 via Vild Music), "Hemostasis" follows on the thrilling heels of "Stars in Your Eyes," "Counting Money on a Sunday," "Smokestack," and "Exodus" – each of which has found the Finnish rapper-turned-singer-songwriter showcasing a new side to his multidimensional, ever-growing artistry.
"I've been feeling like the only thing I can do at this point is to hold on to who I am," Jesse Markin shared in a recent bio. "NOIR is a journey inside oneself where all boundaries are redefined. I wrote this album trying to understand the reasons behind my emotions and actions. What are the things that motivate me? What are the things that brought me here? Am I able to identify all the things others see in me? What makes a man? There are no right or wrong answers, just a road to the unknown where hopefully one becomes stronger and aware of the things that matter."
The follow-up to his 2019 debut album FOLK, NOIR's raw, intimately introspective songs center on Markin's struggle with identity – and nowhere is that explored (or rather, confronted) with more nuance and grace than on "Hemostasis," a touching burst of bustling R&B that explores, through vivid lyrics and equally colorful music, what it means to be a man. Markin wears his heart on his sleeve in the song's radiant chorus:
I've got something in my eye
Disguise, cos us boys do not cry
They tried to dehumanize
Drive things between you and i
I've got something in my eye
Disguise, cos us boys do not cry
At times i feel lonely inside
That's why i need you by my side
"Identifying as a man in modern society comes with various structural issues that we have lately started to address," Markin tells Atwood Magazine. "Now we are seeing that there isn't just one man… It wasn't always like this, and many of us are now trying to find balance between what was learned then and what is needed now."
Got a shield, put it on, how's it feel?
If i'm a man i am strong, that's the deal
Winning is everything, get the kill
What you make sizing your value, still
Above all else, man i get so ill
Yeah, we all caught hell
With these structures built
This smile won't always tell you how
i feel I'm just like you, trying to find something real
An empowering reclamation of the self, "Hemostasis" – which literally means "the stopping of a flow of blood" – confronts the structures we were born into, and the people we are on the inside. It questions our assumptions of what is and what should be; it gives us pause and allows us to reconsider our expectations and assumptions around manhood, masculinity, and everything within. Singing alongside Los Angeles artist Terrell Hines, Markin shines bright as he reckons in his own depths, ultimately persevering through self-doubt and insecurity to find a place of growing self-acceptance and a restless calm. Musically forever pulsing – it's a track "on the move" – "Hemostasis" finds peace within hypnotic beats that push us forward and get us grooving.
Jesse Markin's NOIR will be released on June 11, 2021 via Vild Music. For now, get lost (and found) within Markin's entrancing, cathartic "Hemostasis" exclusively on Atwood Magazine!
I've got something in my eye
Disguise, cos us boys do not cry
They tried to dehumanize
Drive things between you and i
I've got something in my eye
Disguise, cos us boys do not cry
At times i feel lonely inside
That's why i need you by my side
— —
Stream: "Hemostasis" – Jesse Markin
— — — —
? © Tero Ahonen
:: Stream Jesse Markin ::
---